Trout fishing in Australia outside of Tasmania is probably not well known around the world, but is better than you might expect.
One of the main positives is low pressure.
With the exception of 3 or 4 better known waters it's pretty rare for me to encounter other anglers on the stream.
My favourite fishing is in the small streams of the Snowy Mountains.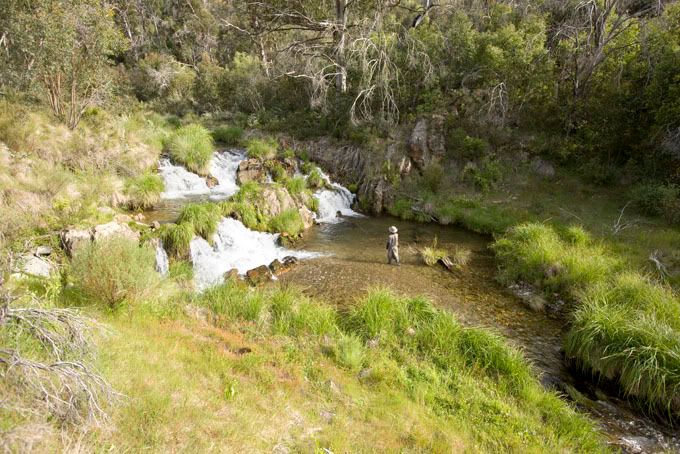 My son at one of the prettier streams.
This is a fairly large pool on the lower section of the Thredbo river.
It's perhaps the best know water here and has a good head of fish
Anything over 5 lbs. would be considered very big, but there is the odd monster caught in the spawn runs out of lake - including the odd Atlantic salmon and brick Brookie.
Middle section of the Thredbo.
More middle section - in the tree's.
Dead Horse Gap on the Thredbo river.
Normally lots of wild horses around here.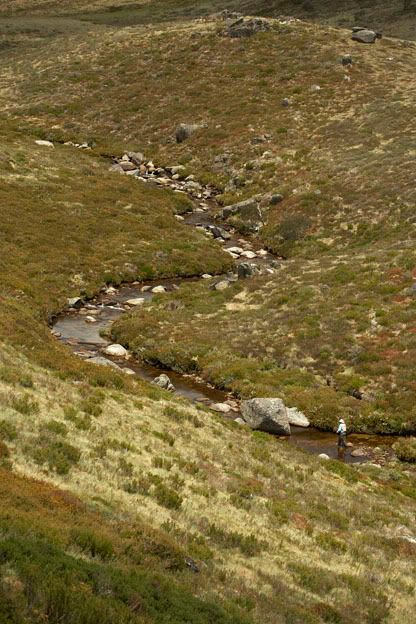 My favourite section when the hoppers are on.
Fish here are generally small- under a pound - but a 2 or 3 pounder a real possibility.
A very grown over small stream in the Victorian high country.
There's hundreds of miles of great 4x4 access and a lifetime of small streams to explore.
(lots of easy access as well.)