Never been much on reports, not what I'm here for. I'm more of an applications/installations type than location. But must admit, I never let a report slide by and file the info away for future reference. So anyway, I'll try this for awhile, to give a bit back. For those of you that have fished the waters, you'll recognise them and have an idea of what's happening. For those of you that don't, get off your a$$ and do some exploring.
First stop I couldn't do more than a couple of bumps, 4-5 hours, 10+ flies nothing, nada. Tail between my leggs packed up and moved to lake #2.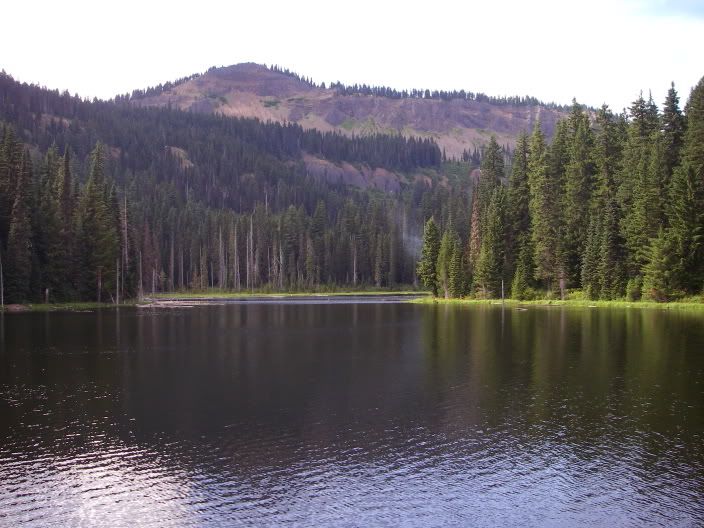 Hooked up almost immediately, solid fish, LDR. A short while later hooked up again, this one landed a nice 16" brown.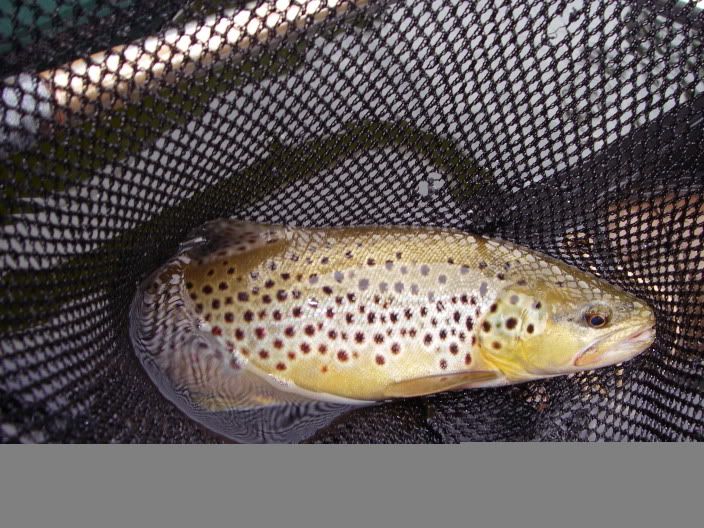 Slow for the next 1-2 hours, fly switching, shore break, navel contemplation. Tie the partridge & orange with a small olive hares ear dropper, one of my favorite mtn. lake combo's Then the same sequence, hook up, LDR. Hook up, 16" brown to the hand. While this going on I'm watching the only other fisher on the lake out of the eye in the back of my head. In the space of 45 min. I see him land and creel at least 4 fish and it was probably more, that third eye isn't all that reliable. My ego is cat poop. What is he doing right, what am I doing wrong? Can't tell if he's using dry's or sub surface patterns. Can see he's using a dry line, peach. About that time I see him headed up the hill, crashing through the woods headed back to his car I suppose. After about 2 very long min. I bury my pride next to my ego and move over to cast to the same water.
First cast nice brown, real tugger. Just about every cast, once I was into position to hit the same water, another fish all but one(brookie) browns. The largest measured was 19" , but a couple easily exceeded that.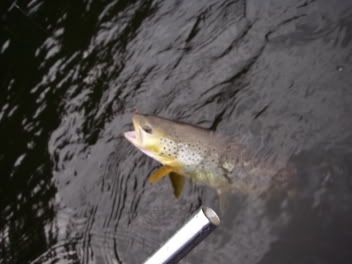 Near sunset unburied and washed off my pride and ego and headed for home, redemption.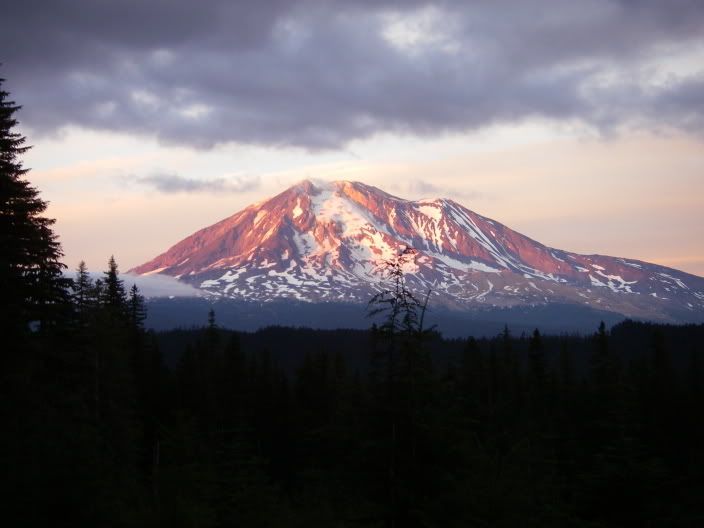 Peter