Fished a small mid elevation creek today. The area around us was just starting to clear the smoke from all the fires we've been having. I caught and landed 55 rainbows from about 2 miles of this creek. My buddy caught far more than me. Most were between 5"-7" with a few going 9"-11" or so. All were caught on #14-#16 stimulators, but I think anything floating would have drawn a rise. Was quite a trip.
Steve
The Creek.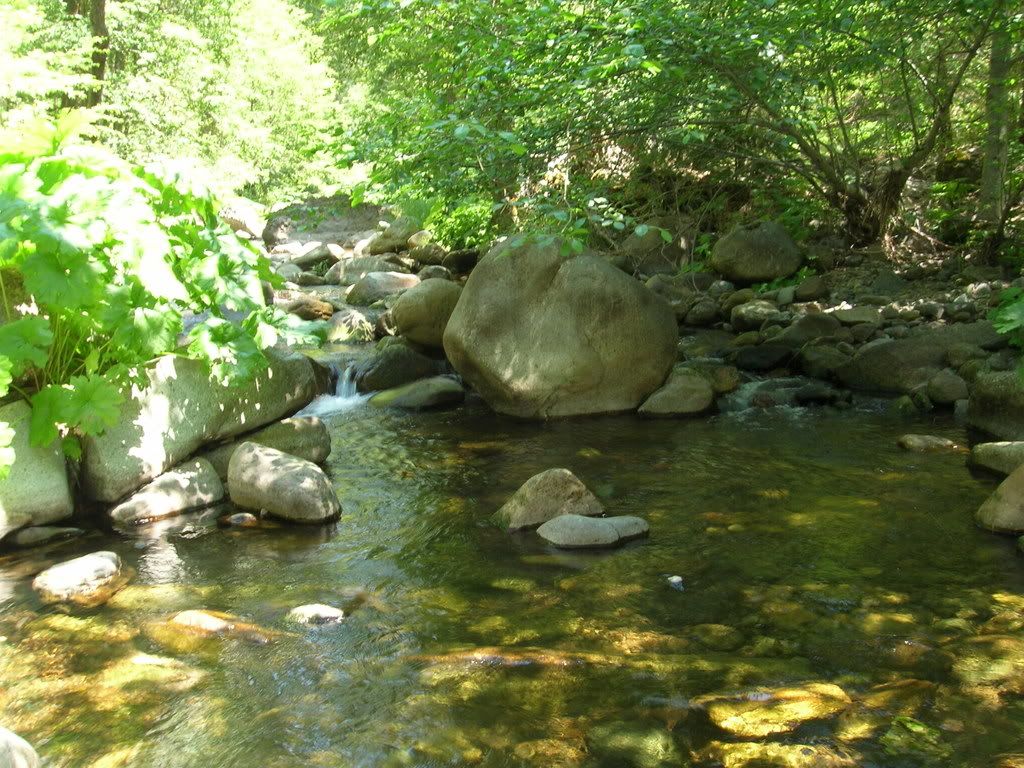 One on the hook.
Nuther wild one to hand.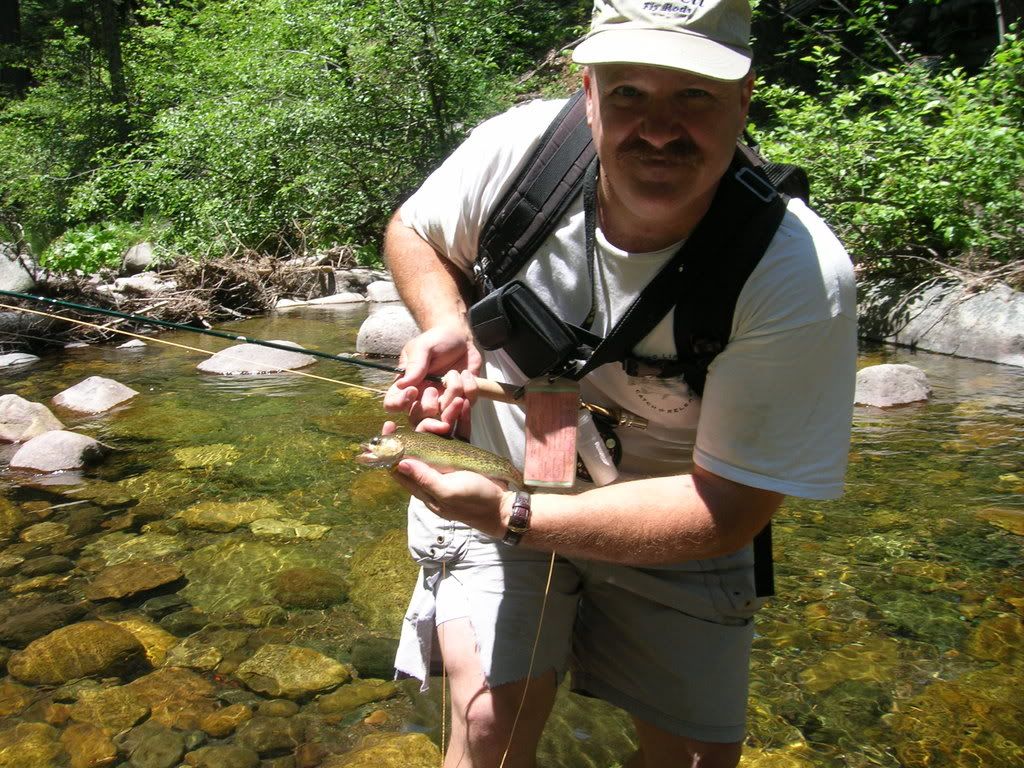 Buddy with one.
Biggest pool on creek. Gave up 4 fish.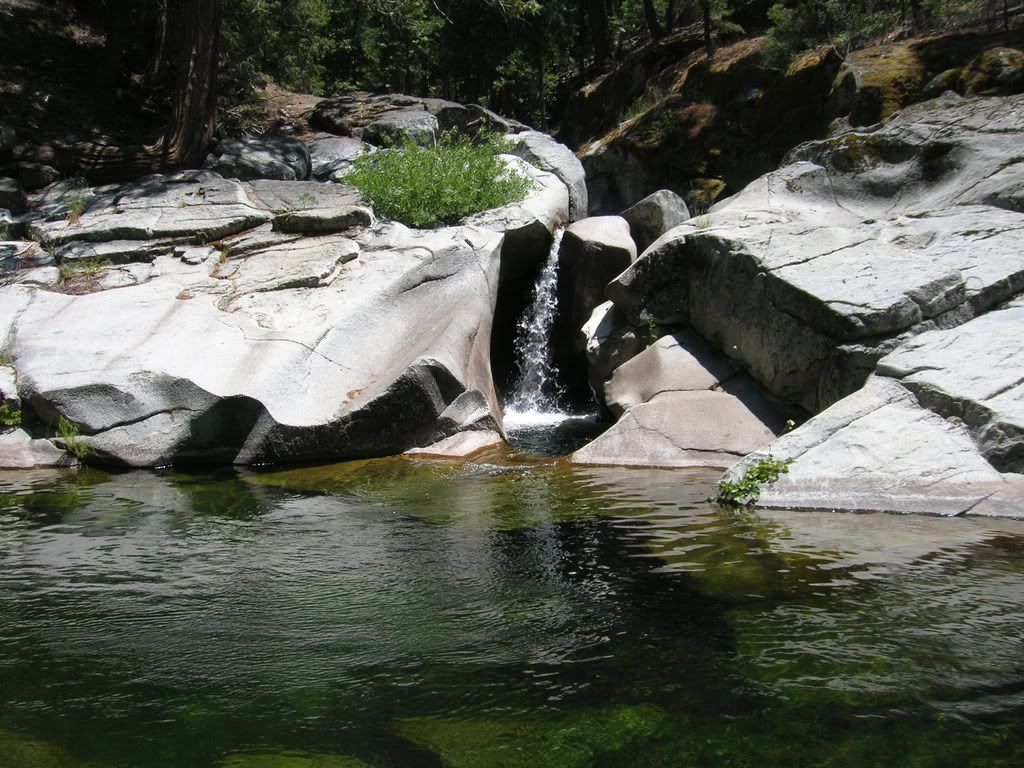 Average rainbow caught.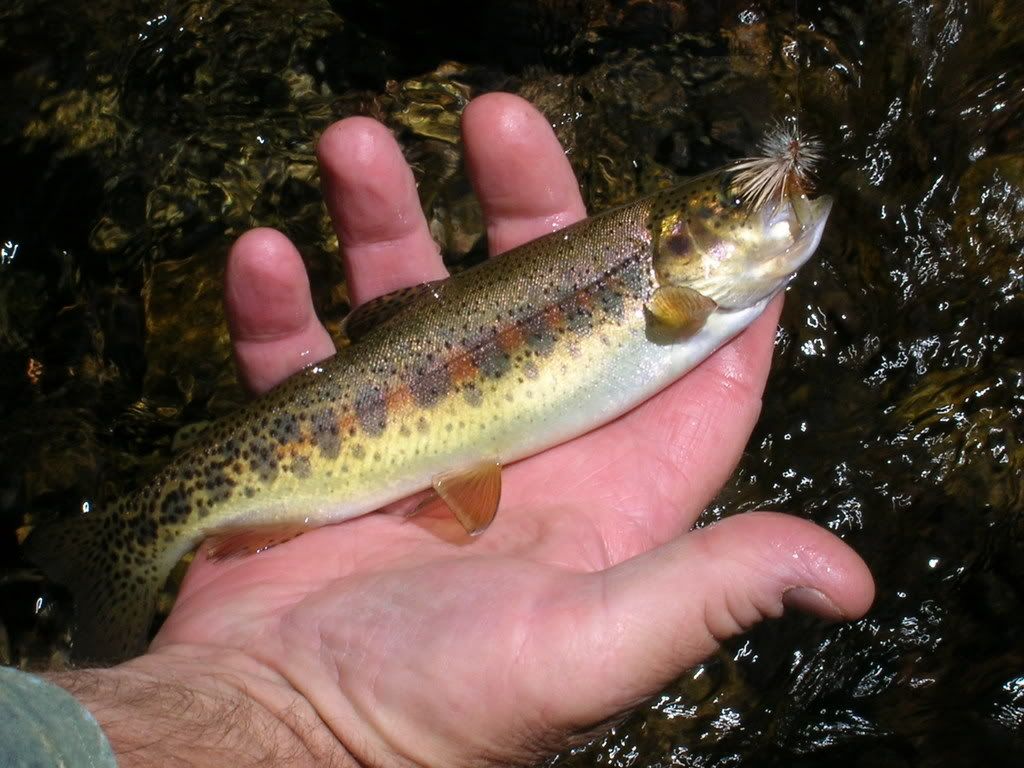 Stalking the trout.
Handling the fish.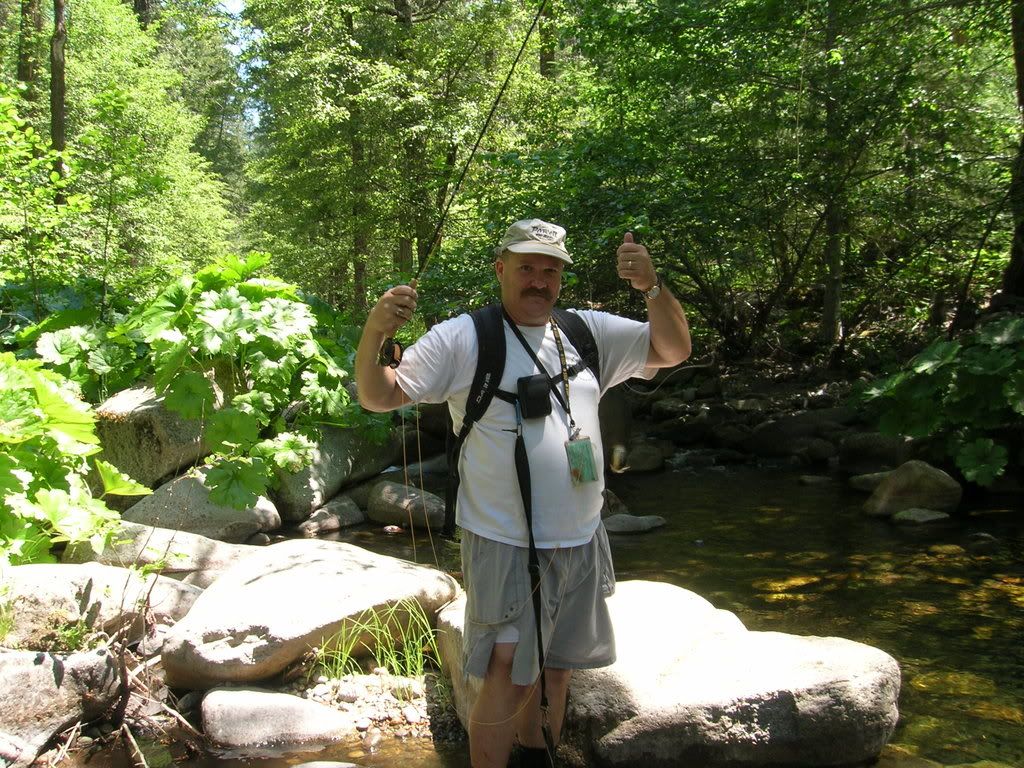 Buddy working it.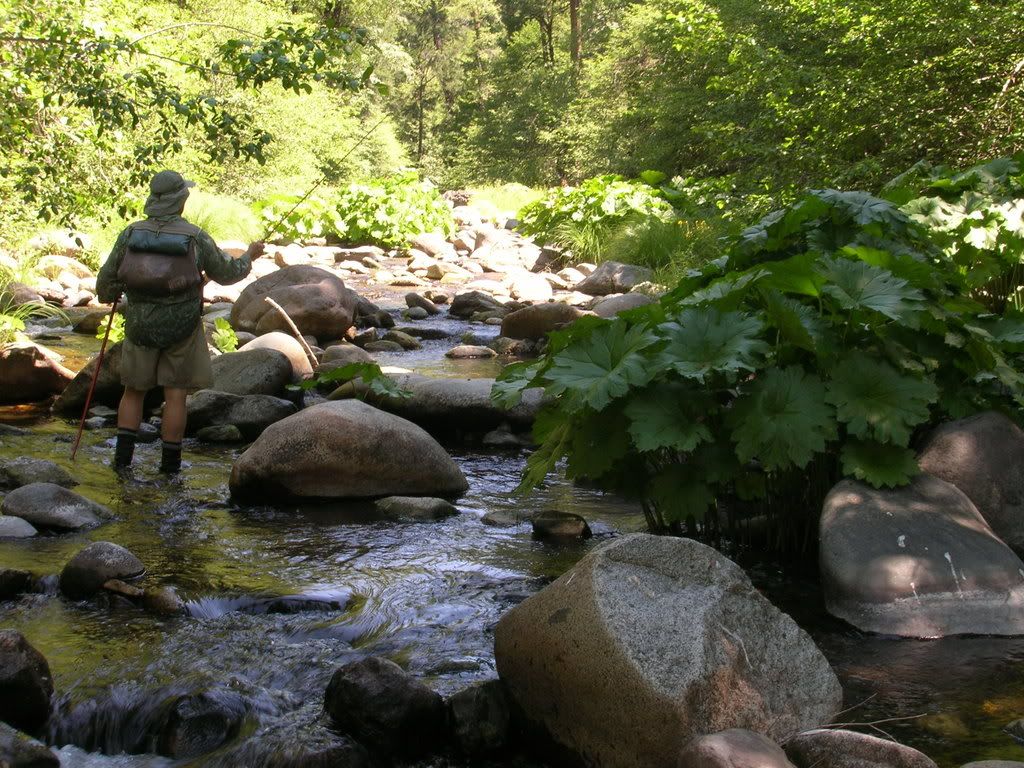 Pretty plunge pool.