Here's my first attempt at tying a Roy Christie style emerger. This is on a size 18 hook. Hangs very low in the water so you really need to know where the fly is or you'll miss a strike. Floats like a cork if good hackle is used.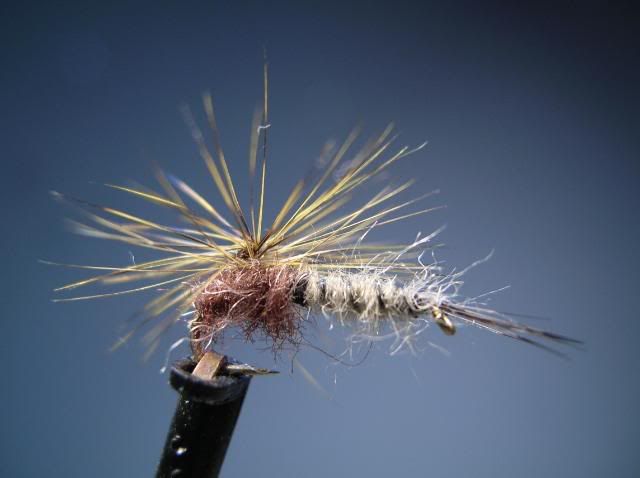 For step by step instructions on this type of fly check
http://ukflydressing.proboards47.com/index.cgi?action=display&board=sbs&thread=655&page=1
After you've done a couple and get the hang of it, the hackling is really pretty easy.
REE