Went creekin' today. Caught about 15-20, partner caught more, as usual. Biggest went about 15", a real monster for a creek this size. A couple of 10" - 14"ers caught also. All rainbows and all caught on the stimulator. Great time was had and only a couple of bone bruising spills. Not a bad way to start the creekin' season. Unfortunately, we didn't get pictures of the bigger fish we landed.
Steve
Dave stalking the elusive wild trout of Area 51.
One of the wild-ones to hand.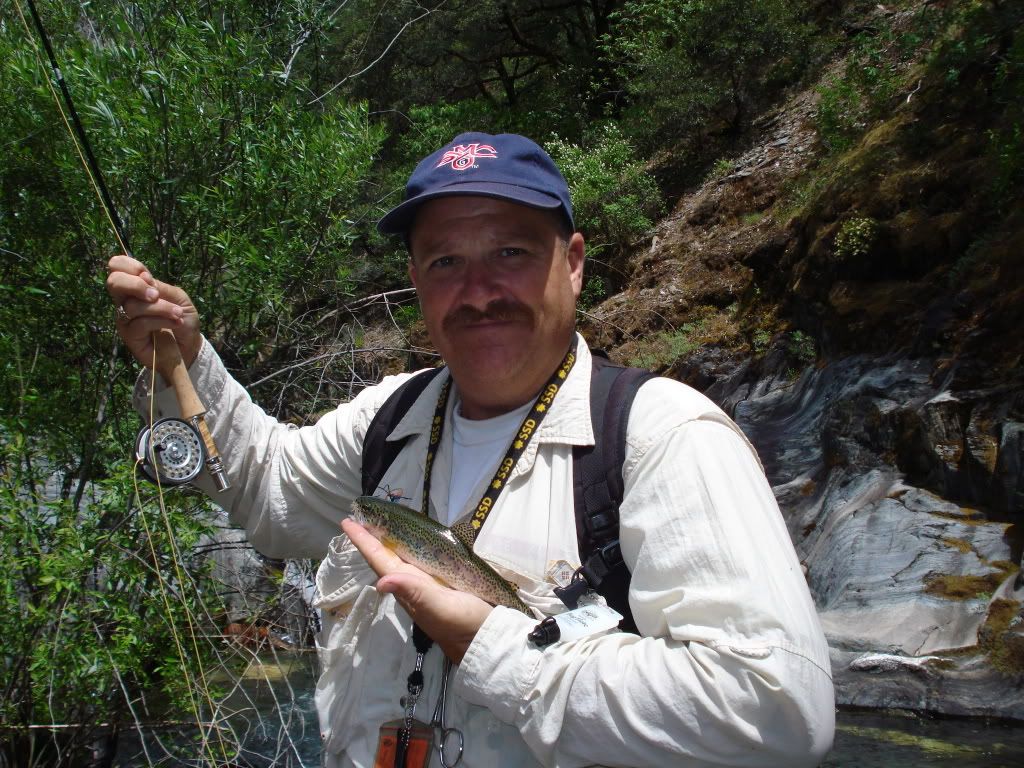 Fighting the "big" one, which released at the beach while setting up the camera shot. Notice the new shorts?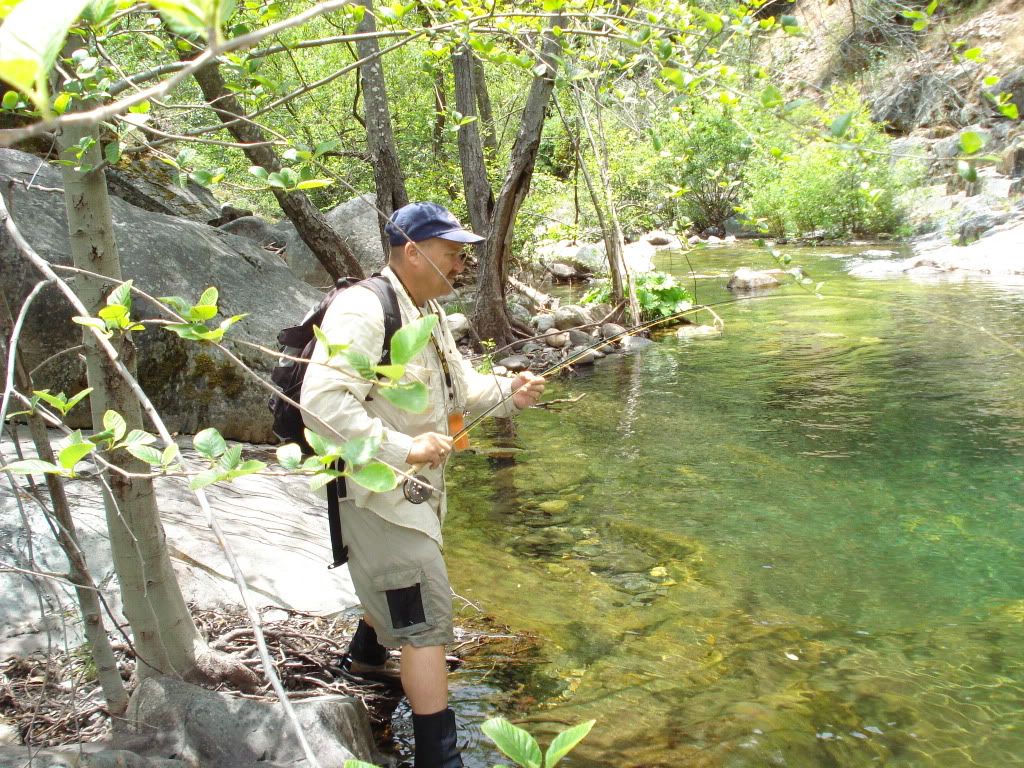 Dave displaying an Area 51 wild trout.