Fished the Yakima again recently with the flows dropping to around 3800 cfs. This would prove to be much more managable on the move than 4300 cfs and did allow a bit of wade fishing here and there. Gathered with two friends, one whom I had met before and one who was new to me. It was unofficially a water master gathering as each of the three of us had our own version of these fine craft. Each of the three was different and that made for some interesting conversation. This was Greggor's first time in moving water in his water master. Jesse and I had each been in ours in rivers a time or few. Greggor and I started without Jessee for float one, Ringer to Red's, because he had some top secret work related stuff to hammer out. We droped our take out vehicle, he dropped us at the launch and he took my rig to do his homework. Greggor was a quick study and comfortable right out of the gate. He certainly did not need my assistance, and as fast as he shot down the river he was out of sight in no time. I was working the banks and using my new favorite rig, a chubby chernobyl on top and a golden stonefly nymph below. The nymph was the ticket for me on float one bringing three fish to hand.
Greg's bright blue boat immedately reminded me of another friend's story of a custom order boat. Bitterroot's request to Big Sky Inflatables likely was part of what convinced them to offer this color. Nice, but I prefer my drab olive, so as not to draw undue attention to myself. Ugly as I am, enough attention is already burdensome.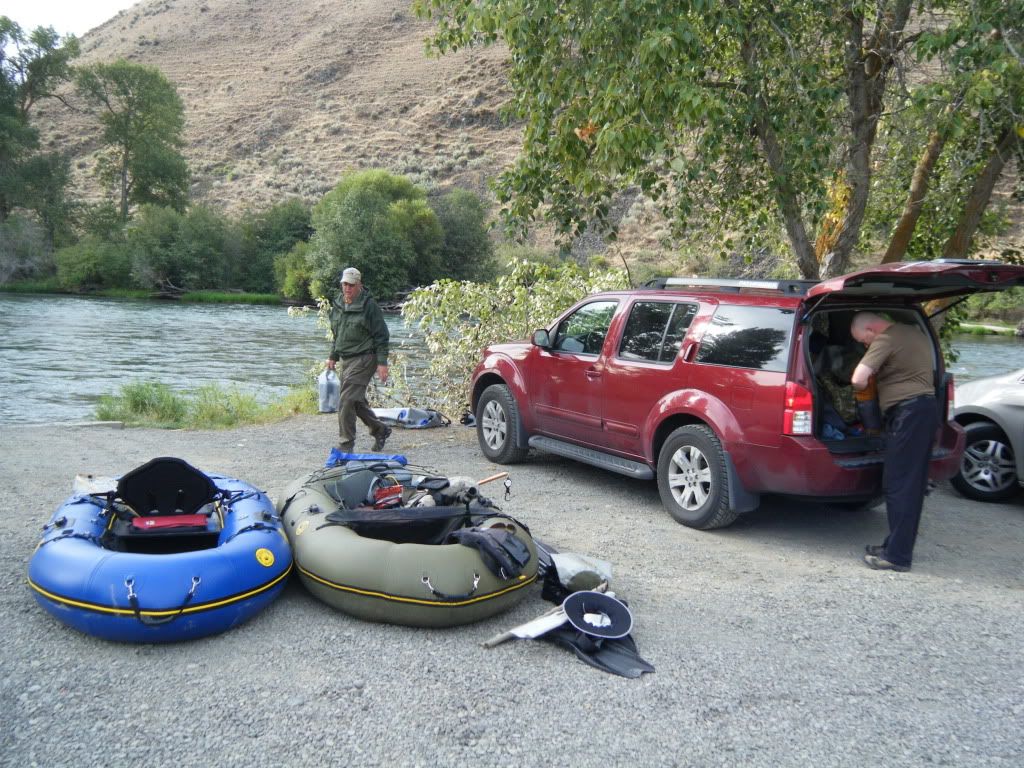 I caught three of these on the dropper, action on the Connor H. top fly, but no love.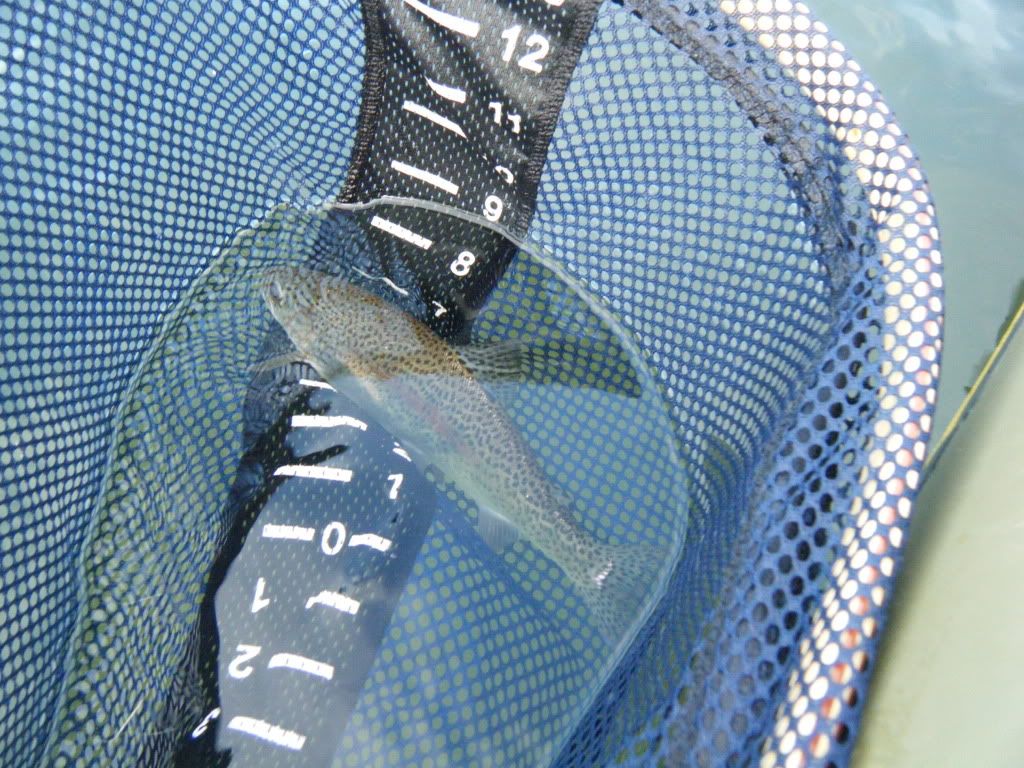 That evening Jesse joined us for a canyon float from Umtanum to Maher's. Of course Jesse was skeptical of Gary's suggestion for the lower canyon as Red's is located in the lower canyon and all...perhaps you've read about Jesse's 20" rainbow from this stretch and what a great time he had with that and other fish? This evening float got my net slimy ten times, my largest was 18" and this was by far the single most productive fish catching outing on the Yakima for me to date. I have worked hard on learning a bit more each time and some things have begun to come together.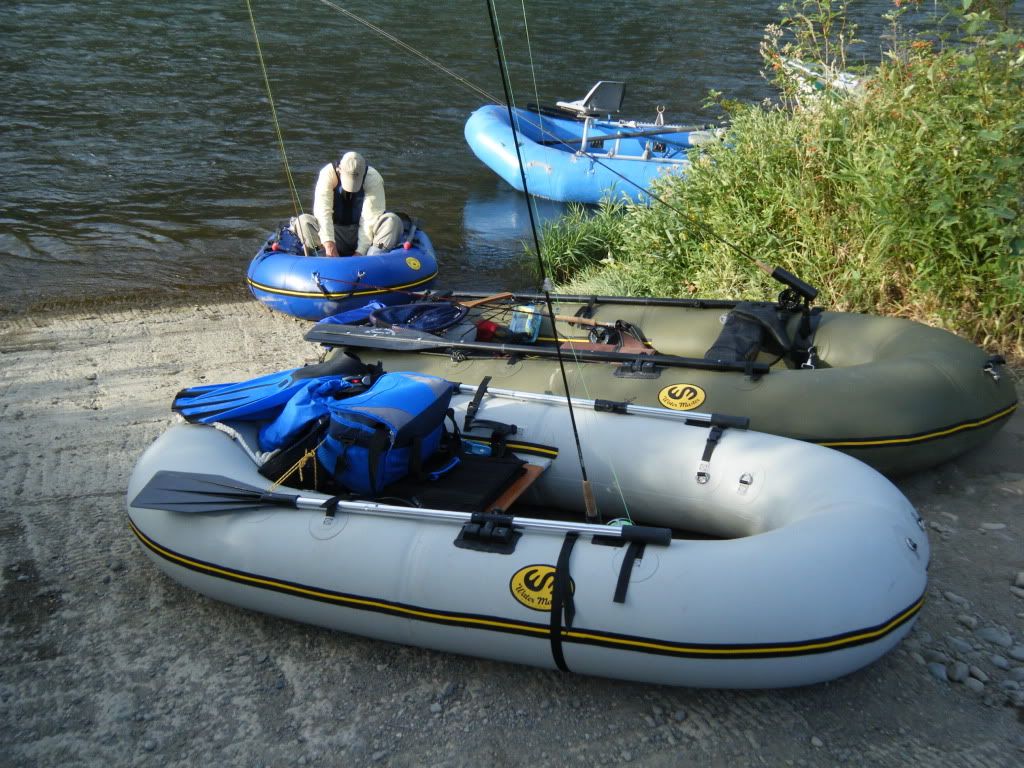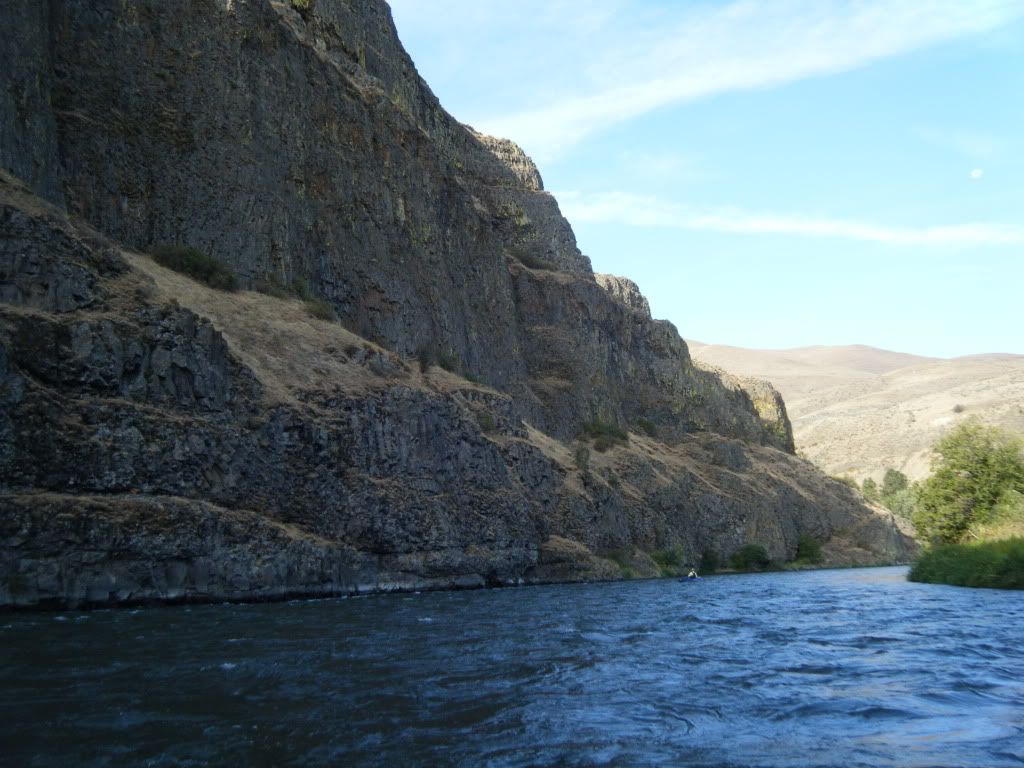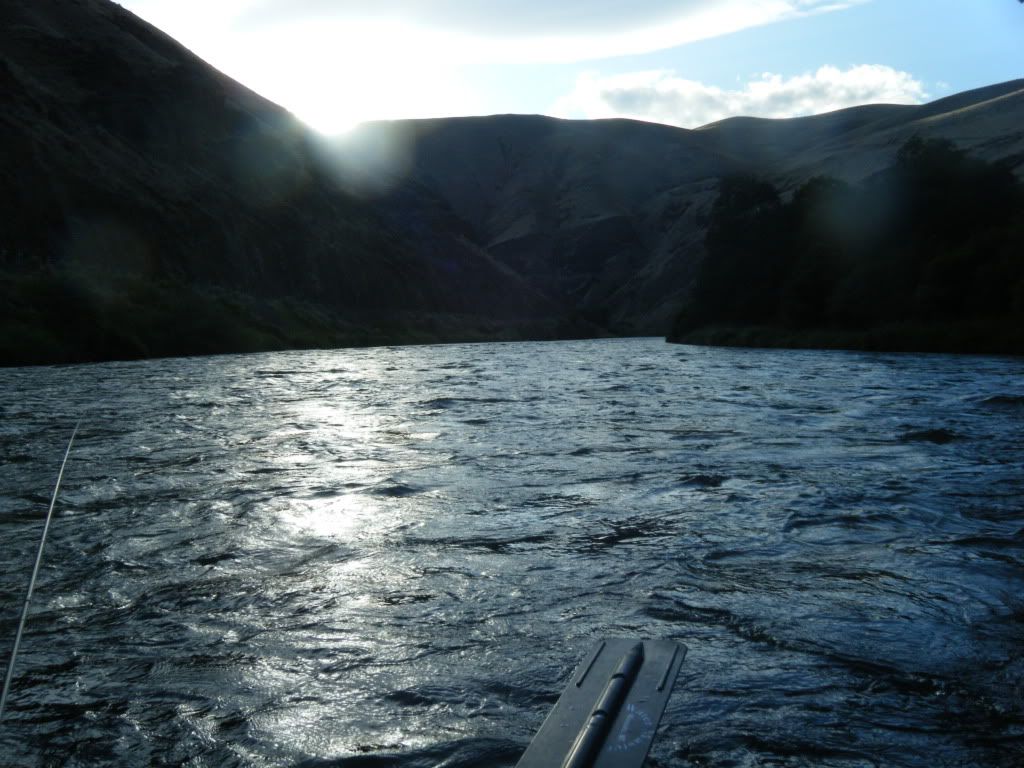 The next morning all three of us floated from Red's to Maher's. Greggor needed to get home and Jesse and I were headed off to do an overnight float on another river to check it out. This morning in the canyon was fun for all, everyone caught fish. I think Greggor hooked 5 and landed 3. I brought 5 to the net. Jesse caught a few too, but he does not often talk numbers...unless they shake him like the evening before.
Great times. Thanks guys. I had a blast and hope we can get out again soon.
I know that Old Man has no interest in reading this, but he sounded like he needed to hear a fishing report or two.