Figured I'd throw up my 'summer vacation' as a TR for you guys in case anybody is at work and looking for a mental vacation. I know trip reports have helped me a ton of times when midday sets in. This was my summer vacation, as time and money are two things I have had little of lately (far less money than time though, lol) as I've been spending any time/money on the launch of my new company mobspot.com. That being said, when our names were drawn in the lottery for Enchantments passes earlier this year I knew it'd be something I couldn't miss, even if the gas money may cause my bank account to hit zero (only half kidding... :rofl
Anyways, the Enchantments. Pretty sick stuff and worth the legwork to get there. It's very reminiscent of the Sierra, granite and sick alpine scenery, like a more scenic/far less traveled version of Desolation Wilderness. Enough nouns and verbs, a couple pics to do the talking (they're worth 1k words, right?)
Running from a sasquatch that caught wind of our beef jerky and whiskey stash. Don't have to be the fastest, just have to be faster than the fattest.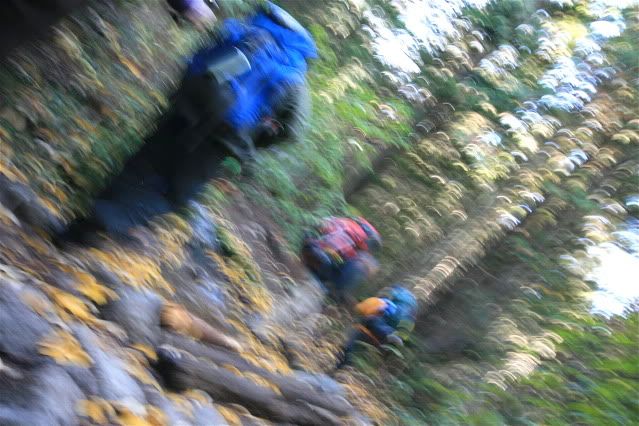 Day 1 eyegasm. Original plan was to cross Aasgard Pass (saddle on far end of pic), but once we saw Colchuck we knew we had to spend a night there. Threw flies and gear with zero luck. Saw a guy before us pull up ~10" though. They were surfacing pretty frequently, but it wasn't a full apeshit rolling boil like I've seen at some of the lakes in the Tuolumne area.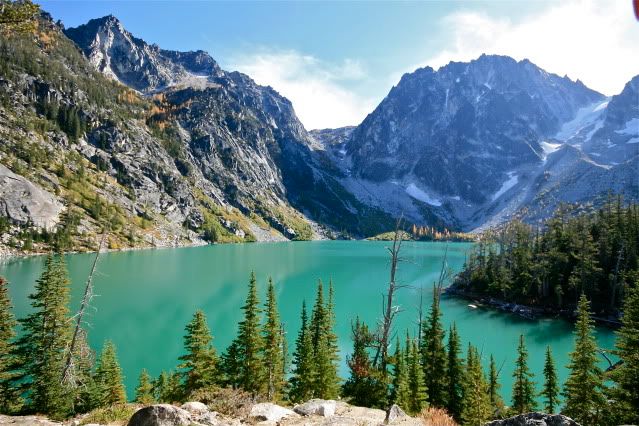 Cool take on a cairn
Cool little tarn on east side of Dragontail. My pics don't do the colors of the area justice, I didn't realize I had a crap filter on my camera that I thought I took off last time I came back w/ crap pics. :beathead: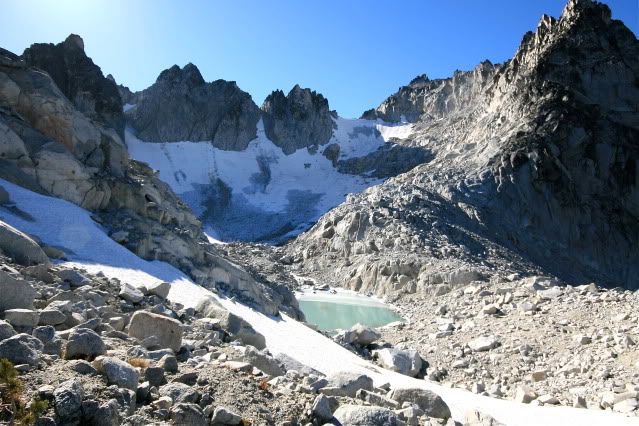 A horribly unscenic place for lunch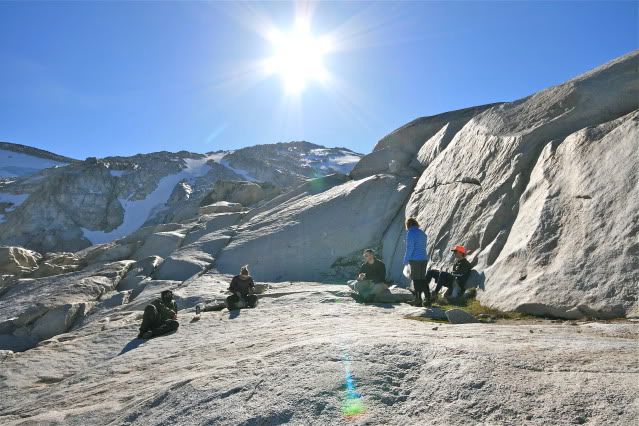 Furinals. I call the guy on the left Bemis and the one on the right Kohler.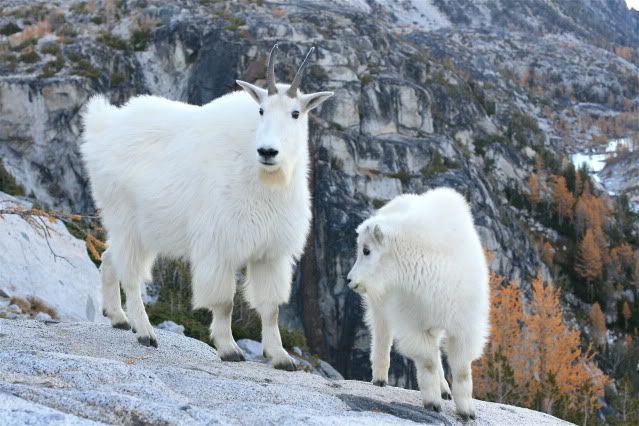 Whiskey bar at 7500 feet. All of us brought flasks, my buddy Chris brought about a gallon of Wild Turkey!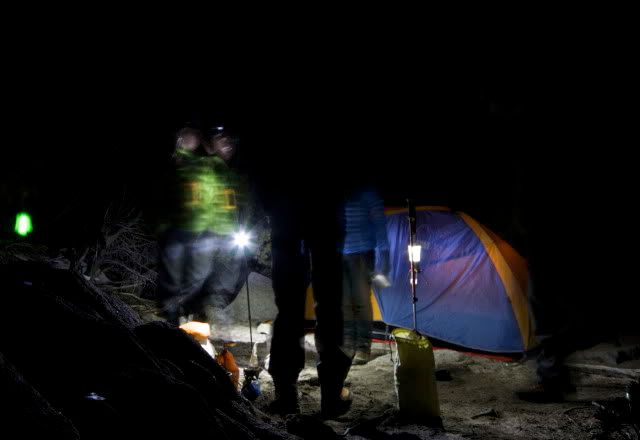 Camp below Little Annapurna
Water crossing and a glimpse of larch. The area is known for larch, and it didn't disappoint, but I think we were about a week too late for the prime color as they weren't that bright bright yellowy color.
Aaaand that's about it. Didn't take that many pics even though I lugged my camera the whole way.