Have a 10 foot Spratley wide version Jon Boat that I would trade for high end vintage fishing tackle ( pre 1960) which I collect.
I will sell outright if I don't get offered anything interesting
BOAT HAS SOLD
This boat is in terrific shape and is a stable as they come. Wheels included.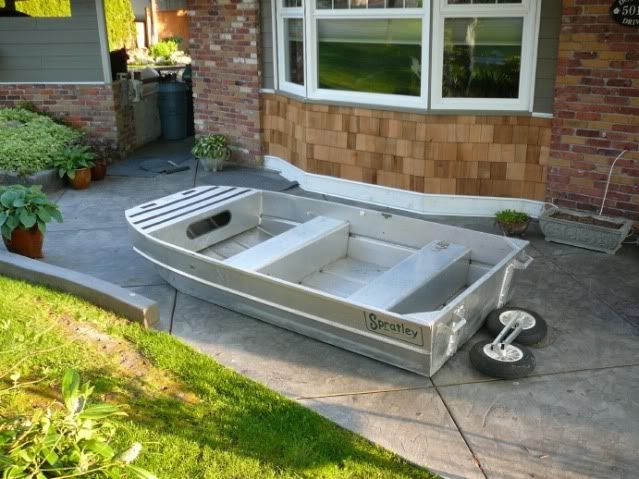 E-Mail if you have anything to trade.
hardyguy@telus.net