I got to go back to Boise to spend time with my wife and daughter. I had rented a cabin for a couple of nights so my daughter and I could do a little fishing together. We got on the lake around 3:30pm on Sunday. My daughter decided to use a spin outfit with a bubble and fly. I broke out my trusty 2wt setup. My daughter was very rusty from not fishing in almost a year. I spent a lot of time getting her flies out of the cattails. My daughter was starting to get cold, so I gave her my fly rod and towed her towards shore. She ended up catching her first LMB of the year on the way in.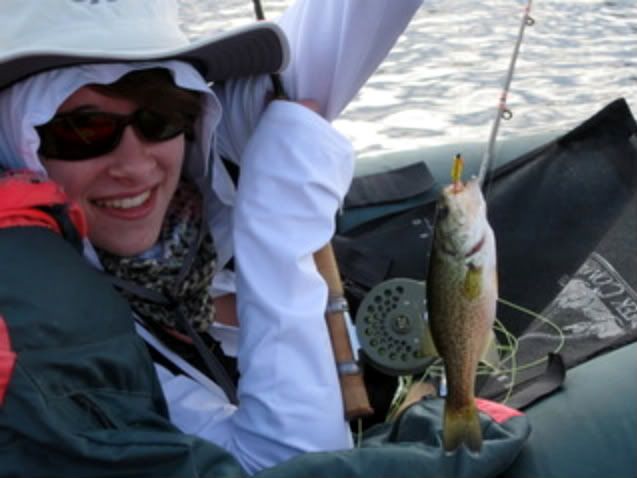 Typical bluegill at this lake.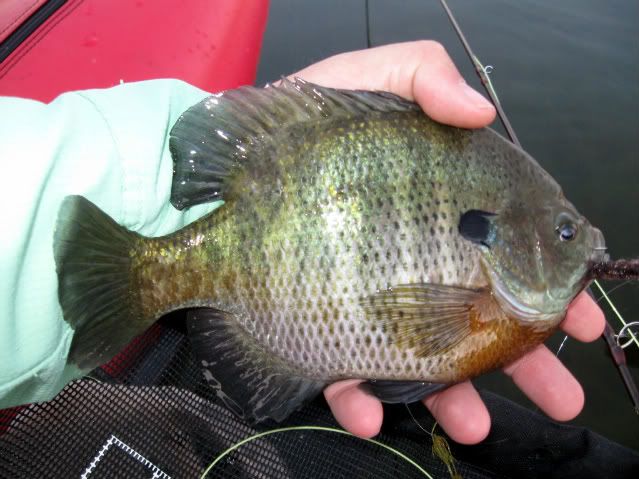 The next day, we went to a different lake to try our luck for some smallies and crappie. The wind did not cooperate with us. I managed to catch a few fish. My daughter caught a decent crappie. I was not happy with the fishing, but I enjoyed the time I got to spend with my daughter.
My daughter used a spinner to catch this crappie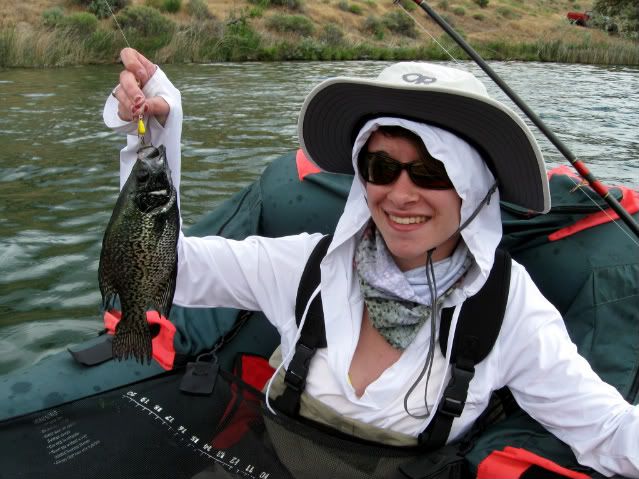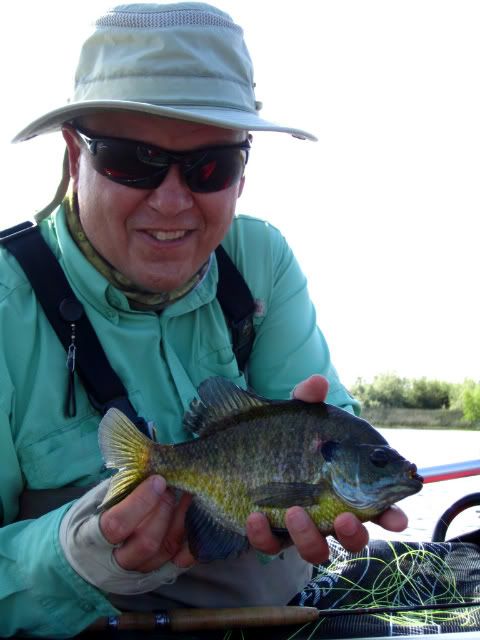 The hot fly for me was a #10 Blonde Stayner.