I just returned from my annual Snake River Hells Canyon steelheading trip. We use Z &S Outfitters staying at their Idaho cabin about 7 miles upstream from Heller's Bar. Mike Smith takes us steelheading up to 35 miles deep into Hells Canyon using his diesel powered Bentz boat. Sometimes we go up the Salmon River depending on river conditions.
This year we encountered mostly cloudy conditions, rain and a bit of wind along with this year's first cold weather.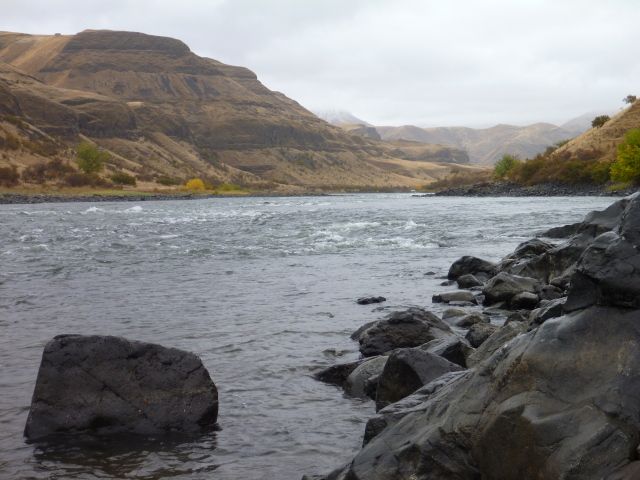 As if the crappy weather wasn't enough the Steelhead numbers were down as well. This year's Snake River return of steelhead is below average. Also, many fish were picked up below the Ice Harbor Dam as they waited for the Snake River temperatures to drop before going further up river early this fall.
Adding to this was the contrasting and eerie landscape due to this year's fires. The Snake's west bank is burned to the river's edge from the confluence with the Grande Ronde going up river a good 20 miles. The normally brown hillsides were charred black without any of the fall colors of brown, red, yellow and green.
The first day's fishing did not produce a single tug. Normally when arriving at a run Mike will tell you where to start, where the bucket is, and when to most likely to expect a take. It is an odd run not to have a take and most runs produce a fish. On the second day I hooked a very nice steelhead only to have him unbutton as I was trying beach him. My only other success that day was a tail hooked sucker. The third day provided success with a fish taking the fly at the head of my second run.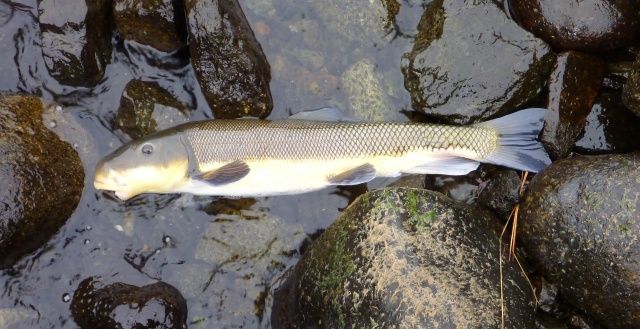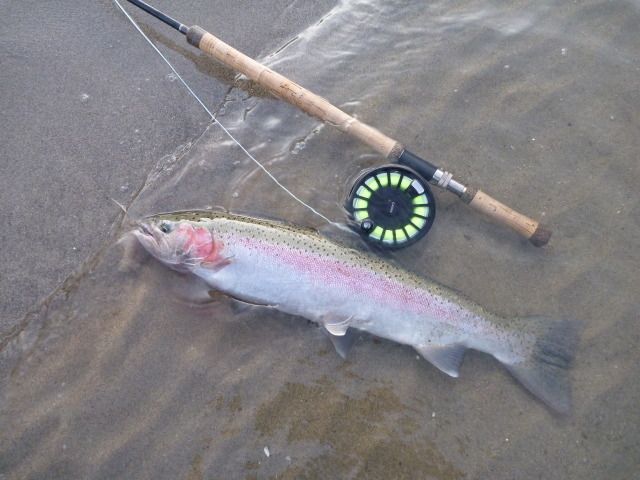 Hopefully the fish numbers will be up to their annual averages next year.