When I was about 17 or 18 I had a pink (yes, I said pink) 1960 Dodge Pioneer, 2 door hardtop. She was named "ruby and delicious". The stories I could tell about what when on in that car.
This isn't a pic of mine but it looked just like this execpt mine had t-bird hub caps.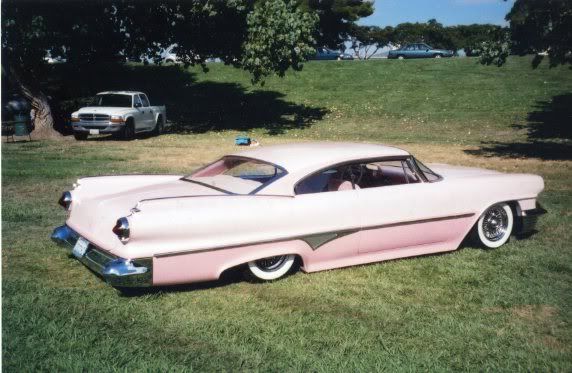 Holy crap I've never even HEARD of that car. Cool.
Here's a copy of my first car; I'm sure it's worth a mint now....I bought mine for $ 295.