So. Slow day on the water, tide was great, overcast, calmer than I'd think ideal, but spitting rain at times which helps I imagine.
Hit a few spots, one new one. Caught a few small SRC's, and 2 decent coho. Nothing steady, no pattern to the fish, about the time I'd be thinking about moving or changing up, I'd get a fish, just enough to keep at it. Nice to be out, slow or not.
Anyway, a few interesting things about the day outside of the general fishing. Firstly, anyone ever "catch" one of these? Fishing an intermediate line, fishing a shallow shelf and hung up if I cast too far (retrieve time was too long at a full line) but before I conciously shortened my cast, came across this guy, thought it was pretty cool. Actually just hung up across his legs, didn't actually hook him.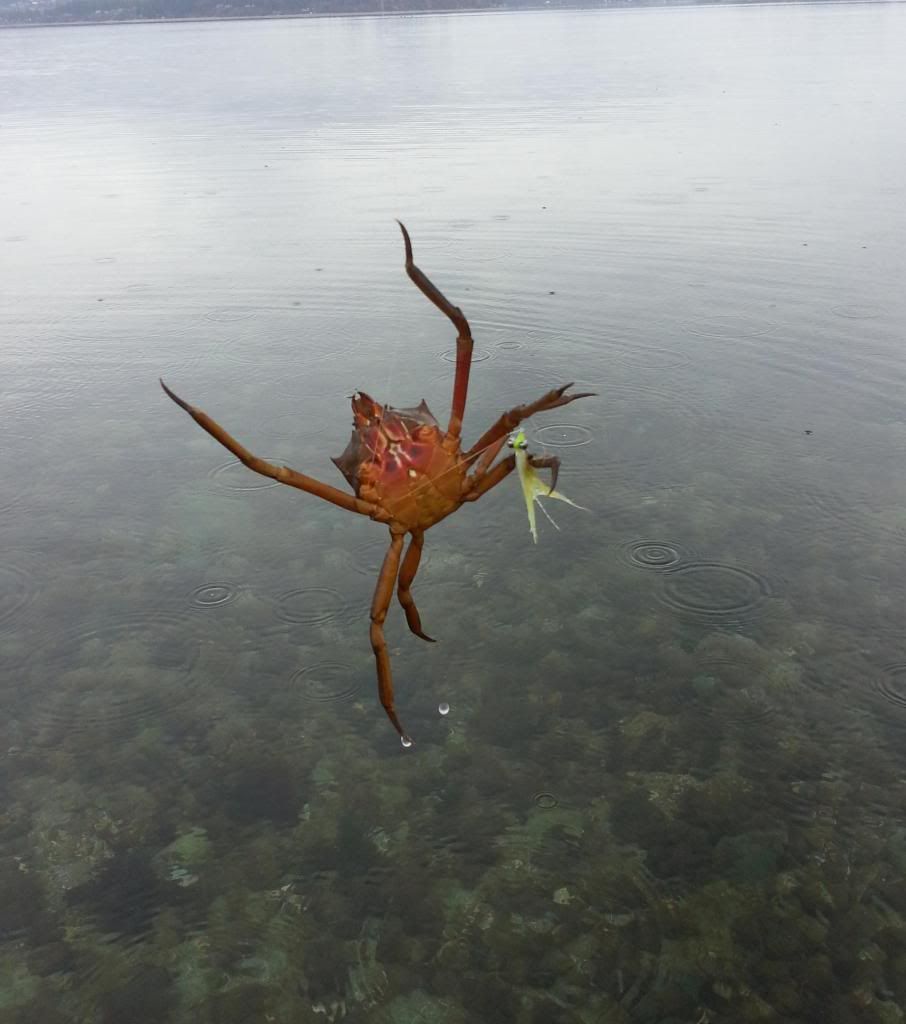 Saw some really cool, purple and pink starfish, I know it's old news for most of you here, but to a newbie to the area like myself, pretty cool. Tide was almost at 1.0 where I was, so lots of exposed critters at drop dead. Surprised that the starfish (my daughter would correct me and call them sea stars) are exposed dry for so long. Must not hurt them? Anyway, all of their little feet are super cool.
At another spot, found this interesting Clouser hooked in a barnacle. Tied with a stinger, and the main hook point cut off, I thought it was a tube fly at first. Thought it was interesting, much bigger than I've been using too. If it's yours, you're fishing a good spot! (Also, if you'd actually like it back I'm sure it could be arranged...)
And a stupid question to end... These are clams, right? They were squirting water all over the place, very cool indeed. They look like little Sarlac monsters (other SW nerds will get the reference) and they were shooting water everywhere, you could hear it, like a sprinkler on a garden hose.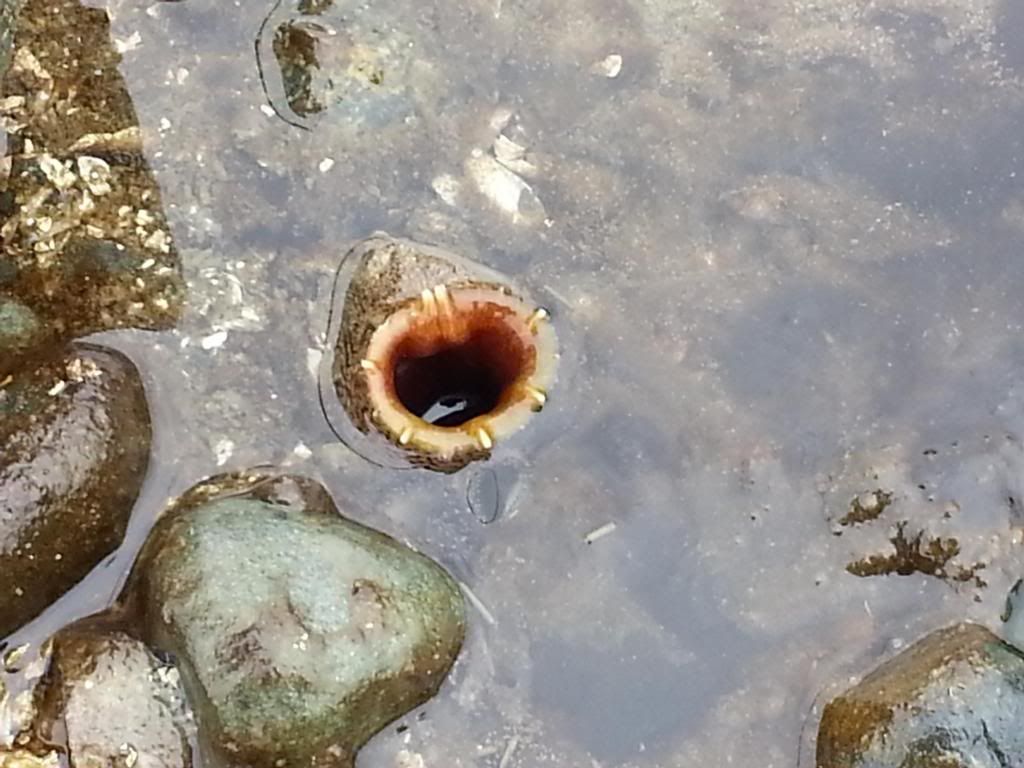 That's all I have. As mentioned, the fishing itself was unremarkable, but was still a pretty good day. Noticed that a cast in the rain somehow seems longer to me. Saw some bald eagles. Watched the gulls dropping clams on the rocks, pretty clever of them it seems to me. Beaches around here are simply brimming with life, it's awfully impressive.
Dan