Continuing the search for some clear, running water. Guy in the local flyshop lets on that a stream just down the road (relatively speaking) is high, but clean and THE big bugs are coming off. I file that away as probable B.S.; why would someone tell that to a perfect stranger unless he's running a misdirection or is planning to jump me on the stream, steal my sorry collection of gear and bury my remains in a shallow grave along the Interstate? After the tailwater adventure of the previous day, though, some action a bit closer to home base seems in order and the chance to toss some topwater stuff seals the deal.
More like bwo weather but you take what you get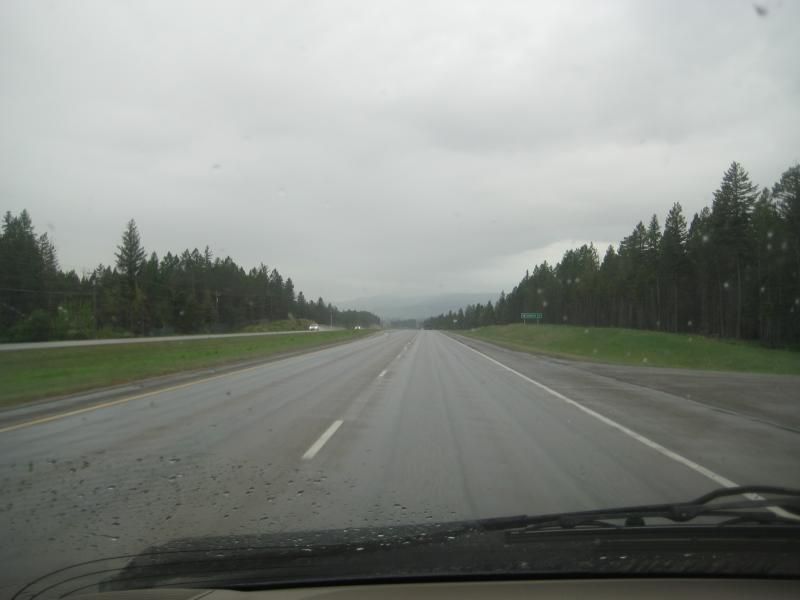 different kind of speed goat, 1970 vintage (I think)
pretty valley
upper reaches are clear, as advertised; 2 more days and they're fishable, too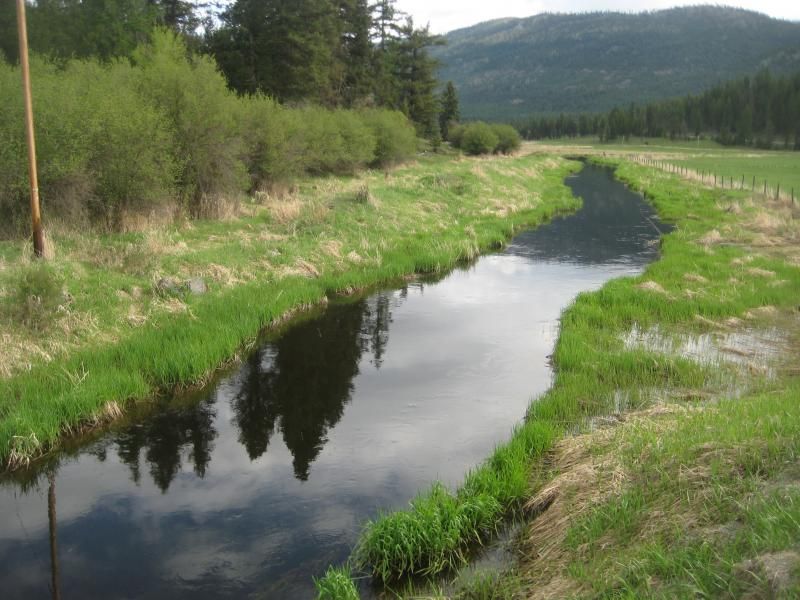 a little farther down; looks good, but still not legal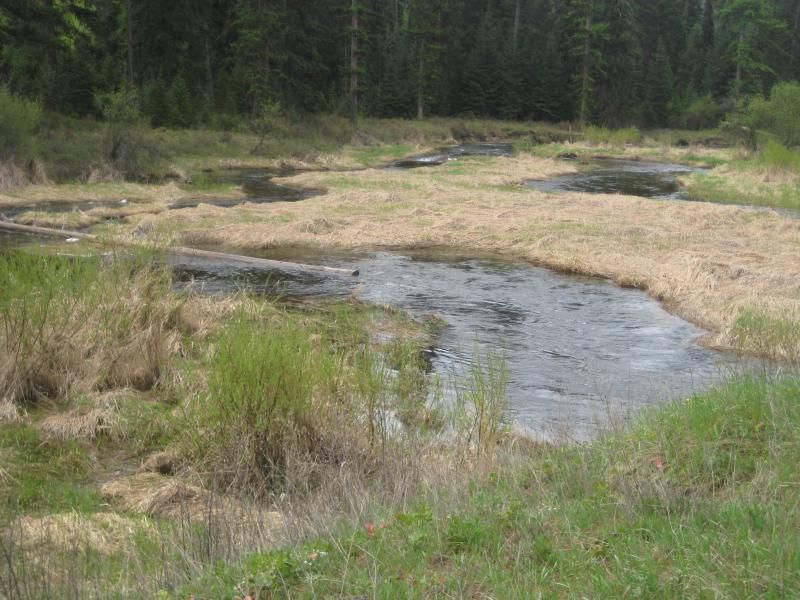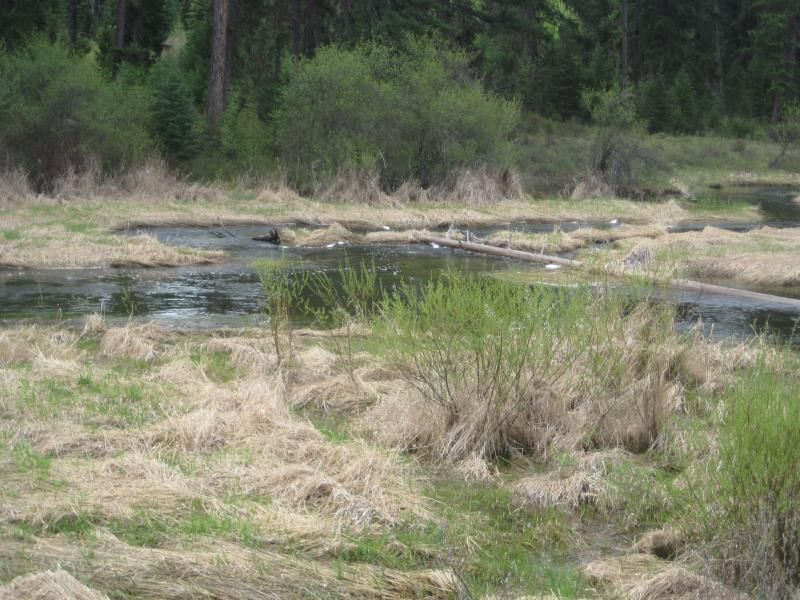 starting the countdown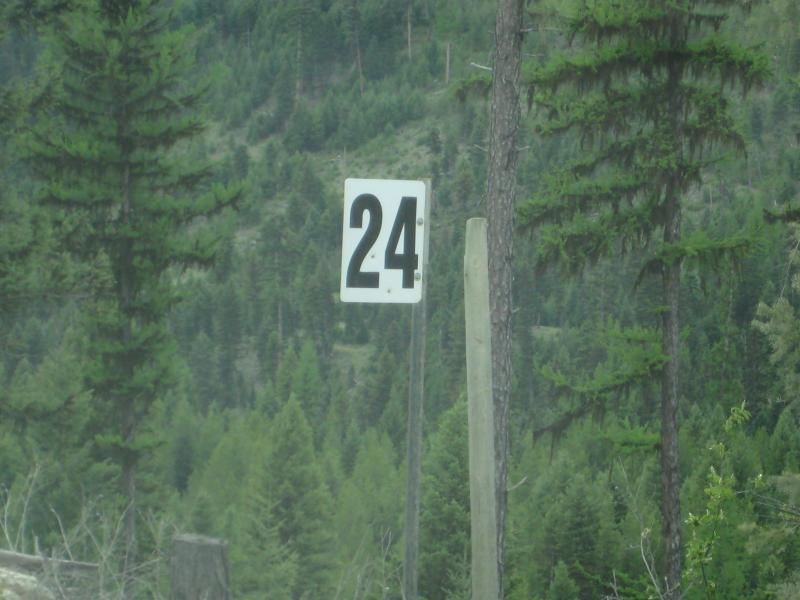 someone's got a problem with 19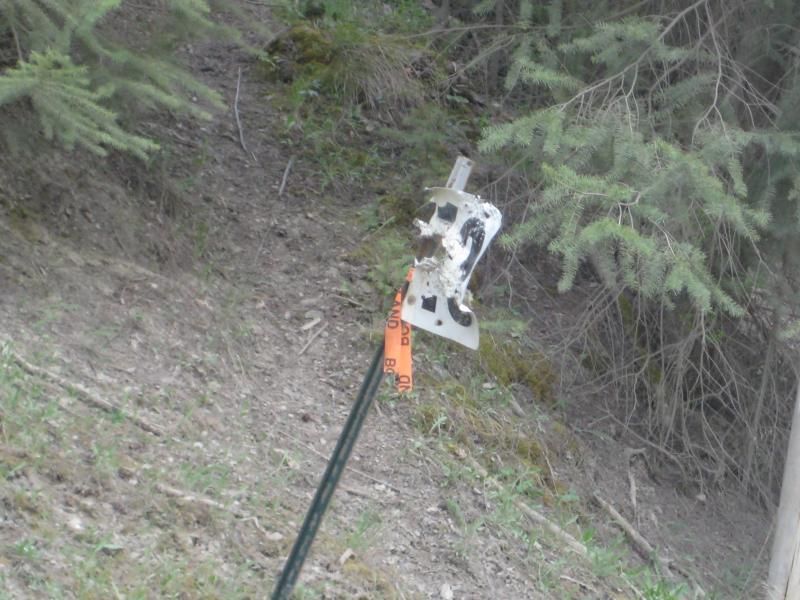 the magic number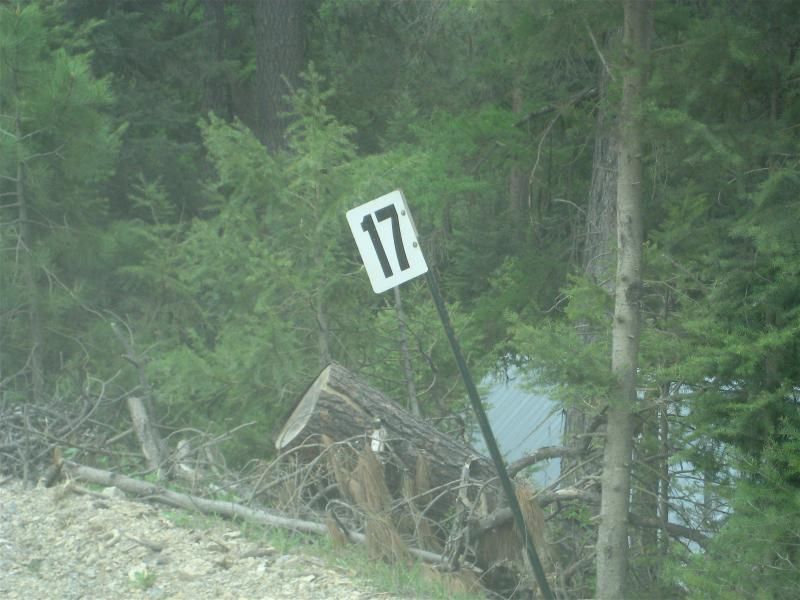 two feet visibility. not going in much deeper; river's honkin along pretty good and the softer water along the banks looks to be the place for dries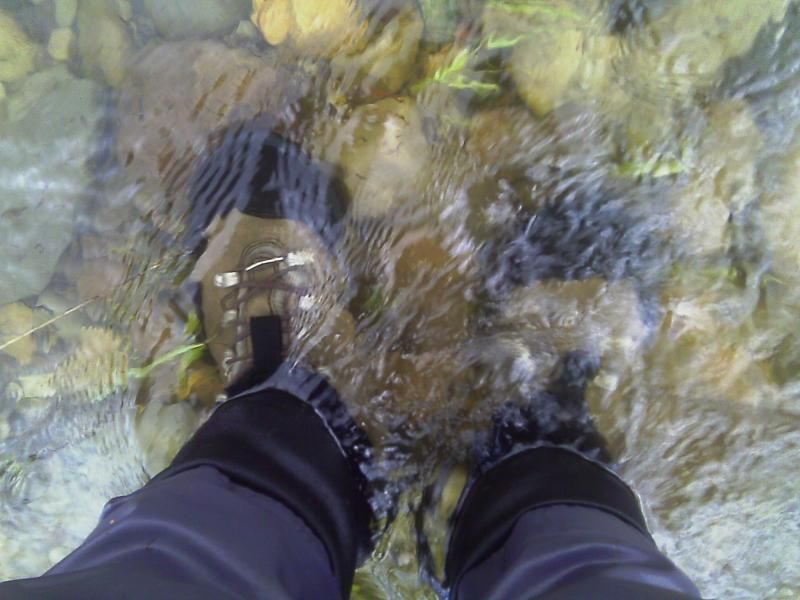 started with a big orange thing, got 1 refusal and a toilet-flush rise that I was late on. saw a few skwalas crawling around so switched out and started hooking up; browns, nothing heroic but nice and caught the way dog, Tom Whiting and the guy who invented craft foam intended
move downstream a bit, skwala seems to be losing it's edge. look up, see the swallows going crazy and the first of the armored hummingbirds make their appearance; switch back to the orange thing and for 4 hours life is very good. browns and 'bows, none of the run-ups but bigger than anything I normally see on this water
beating around the bushes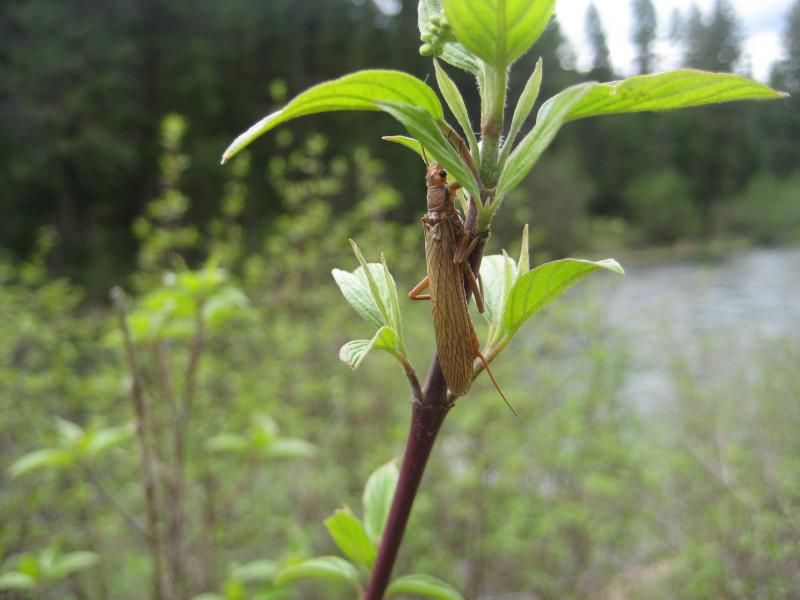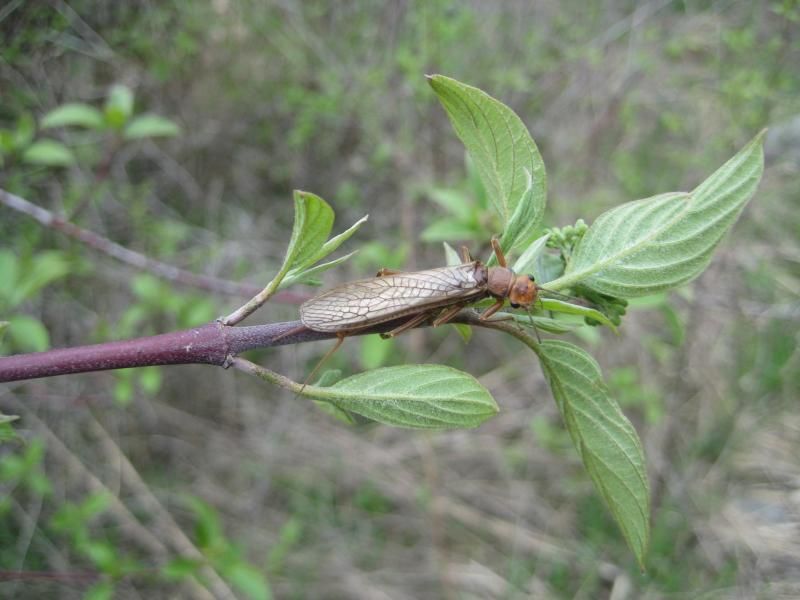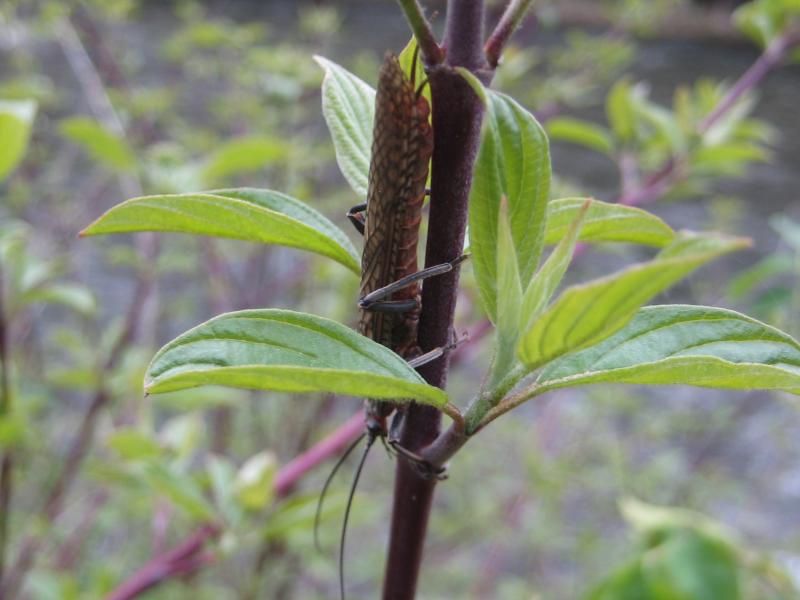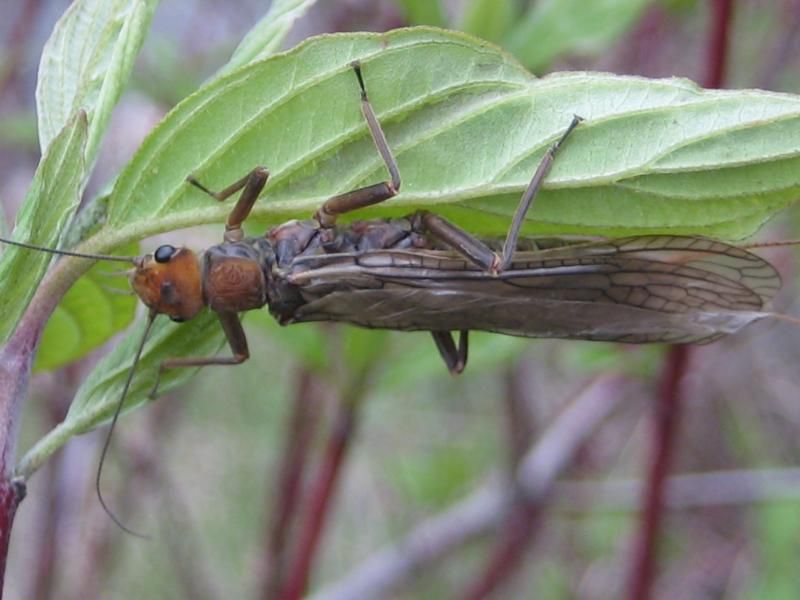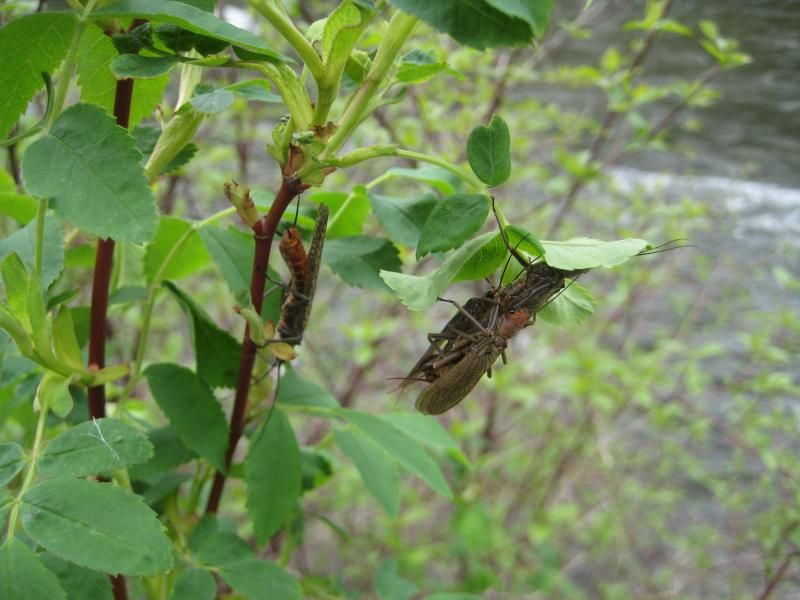 I feel like a peeping Tom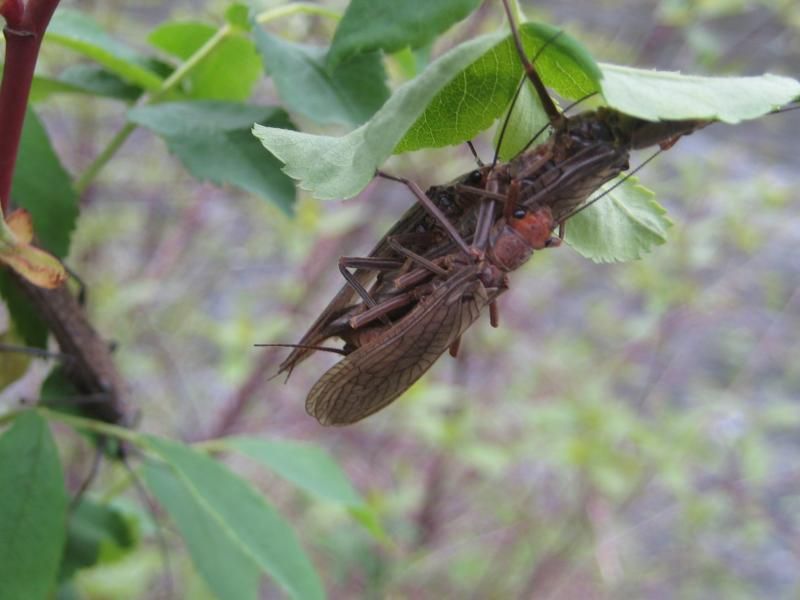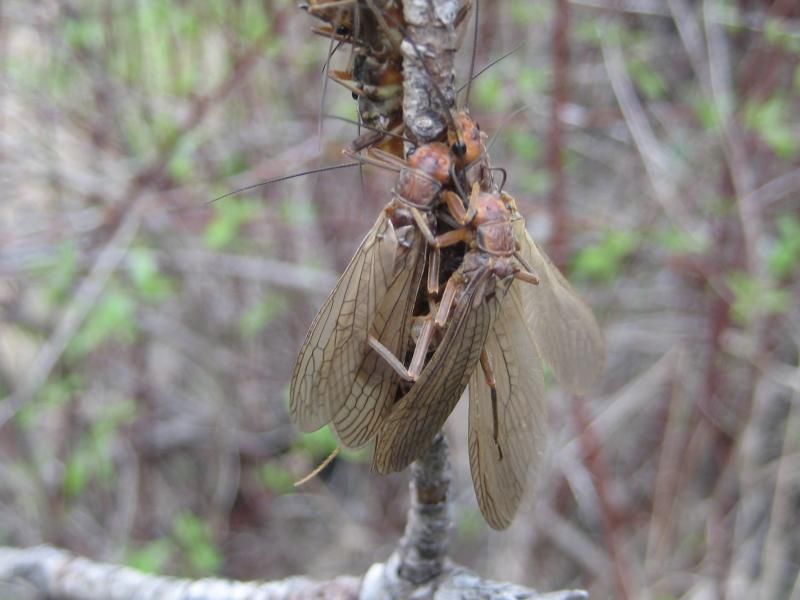 river is alive with bugs - caddis, March Browns, stoneflies big-and-small, all which would probably draw interest, but it's so much fun fishing the perch float I see no need to change.
before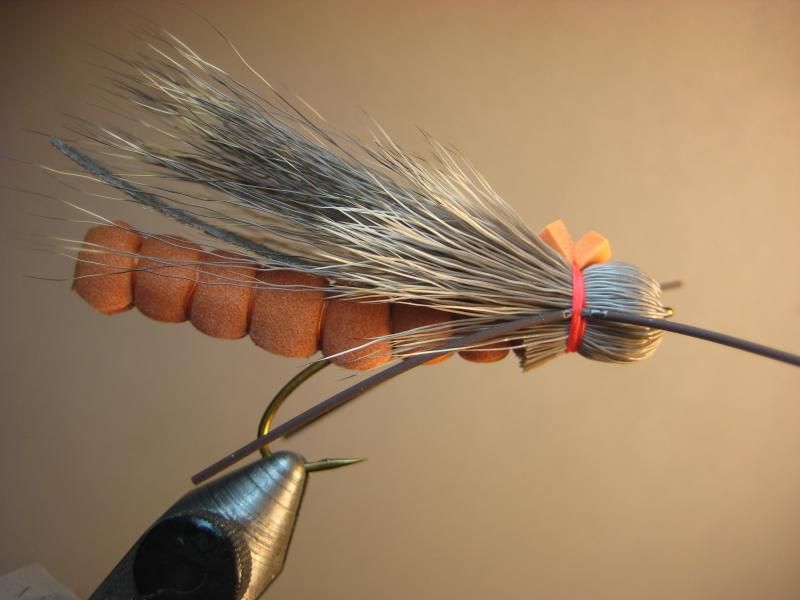 after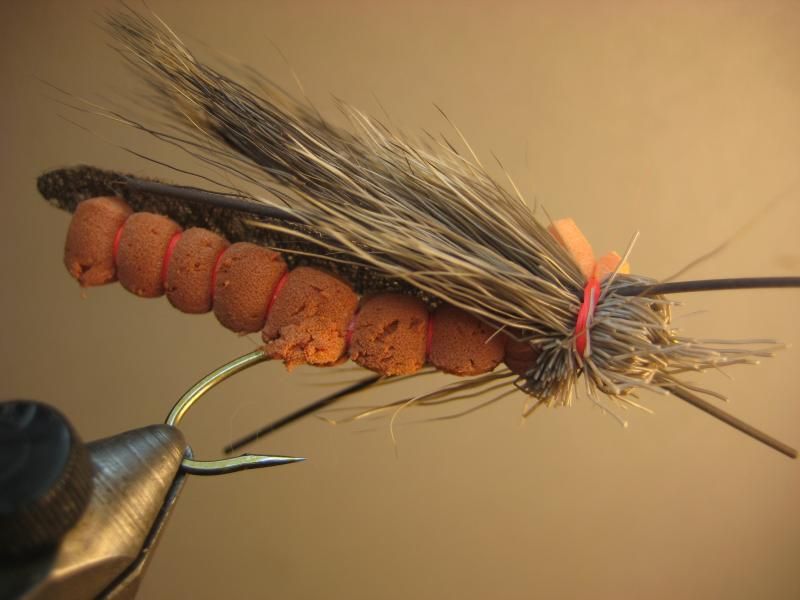 Things finally wind down about the time the sun drops below the cliffs so I pack it up and drive out. Pretty big water down low (only folks I see on the river all day are kayaking through here)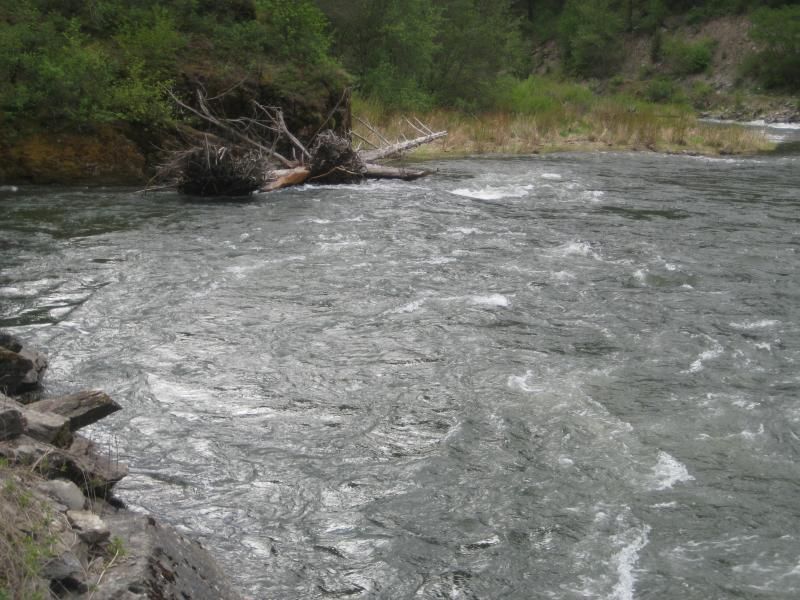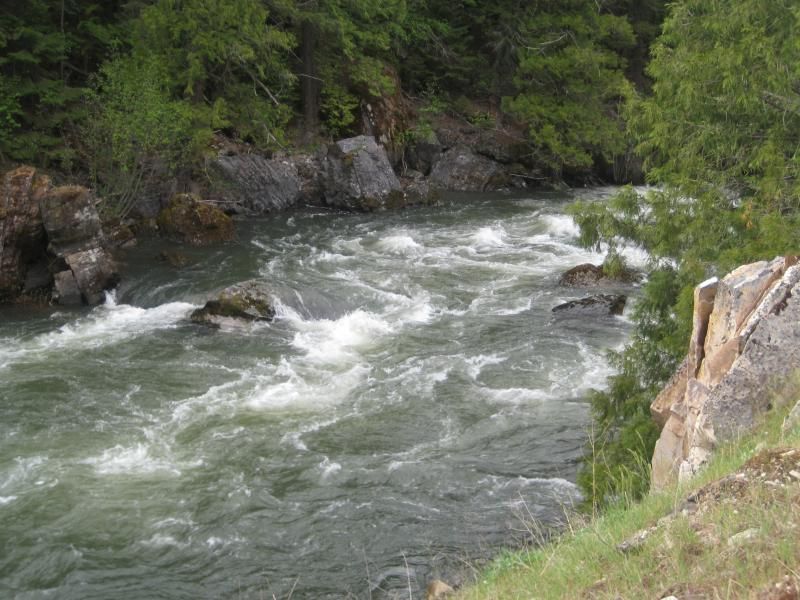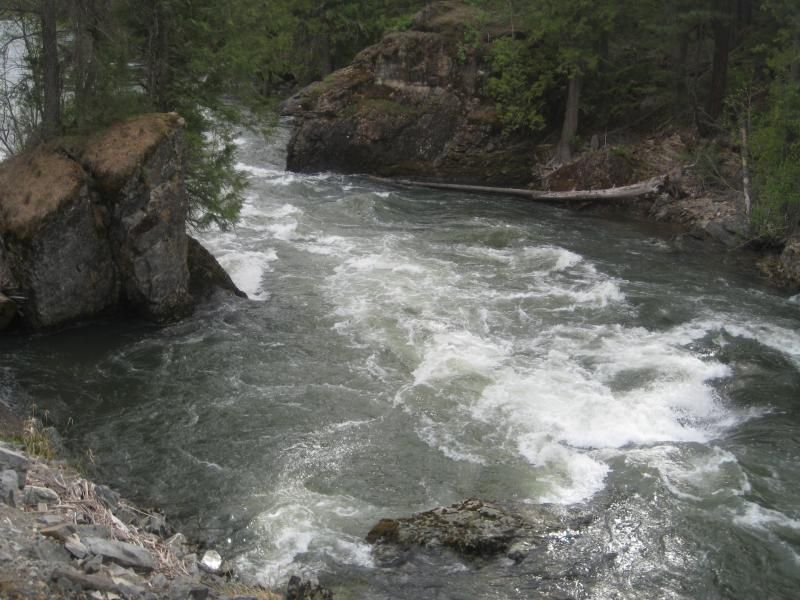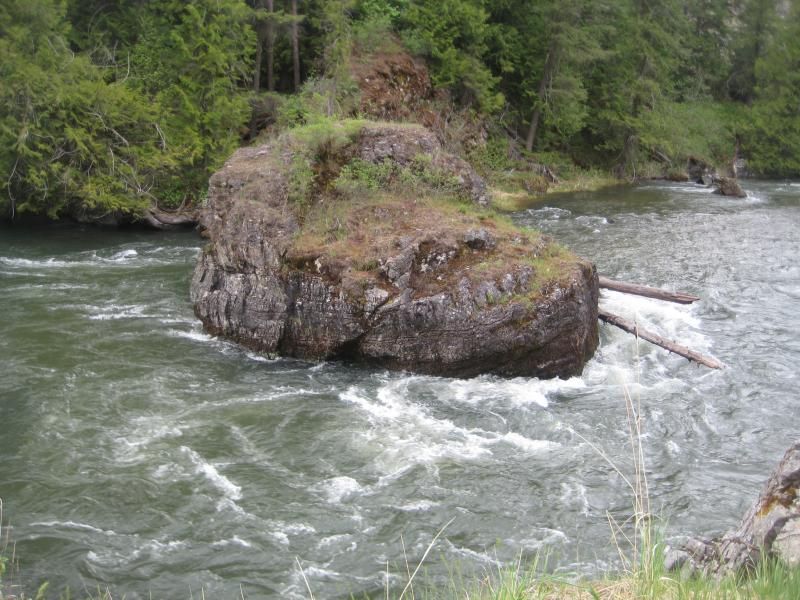 maybe not snow-capped peaks but pretty country in it's own way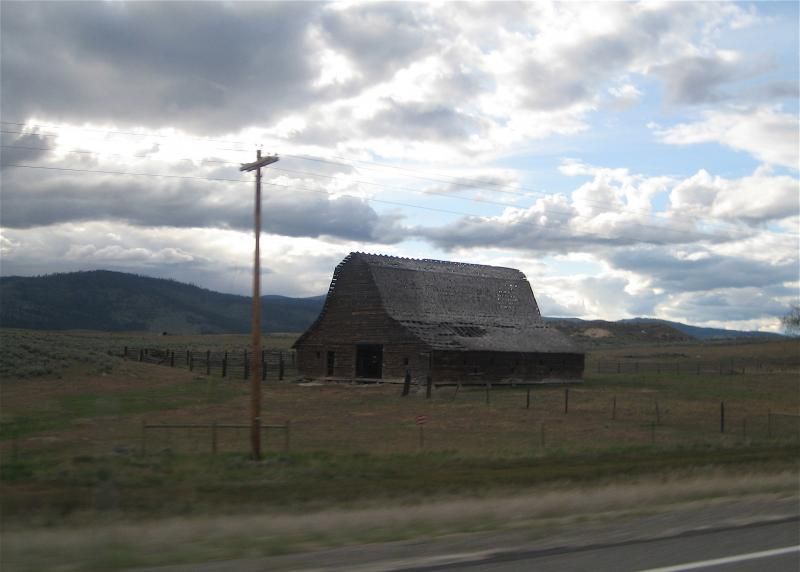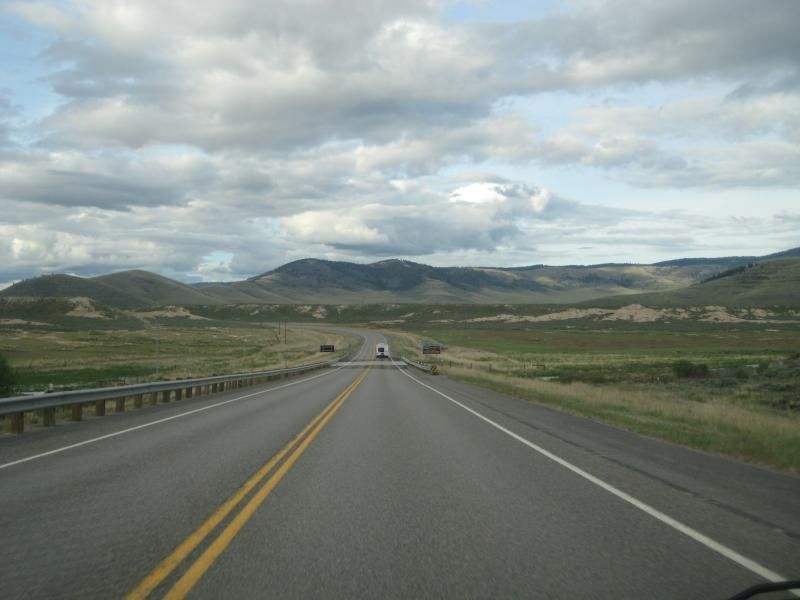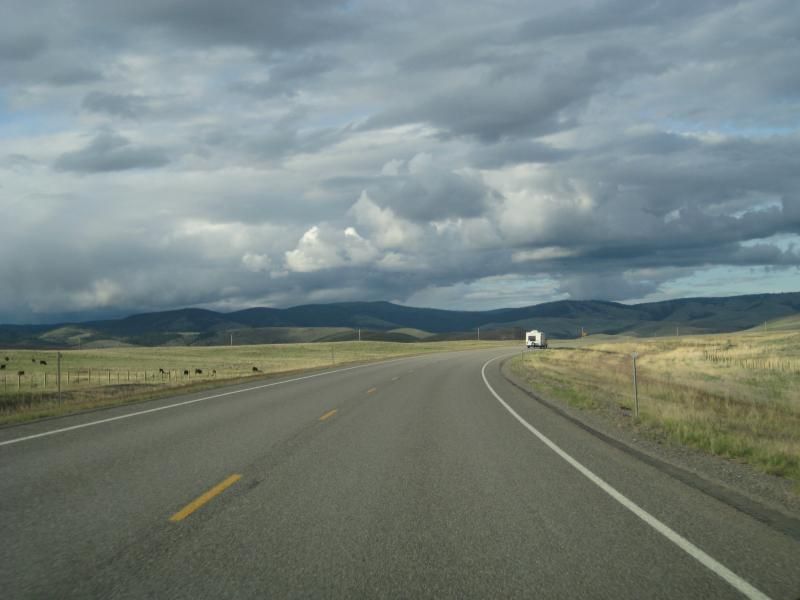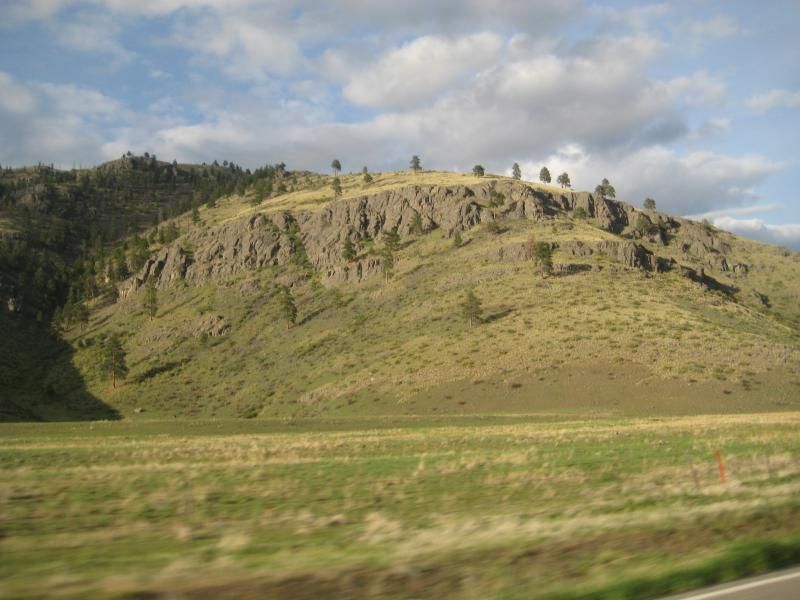 looks like Sauron's eye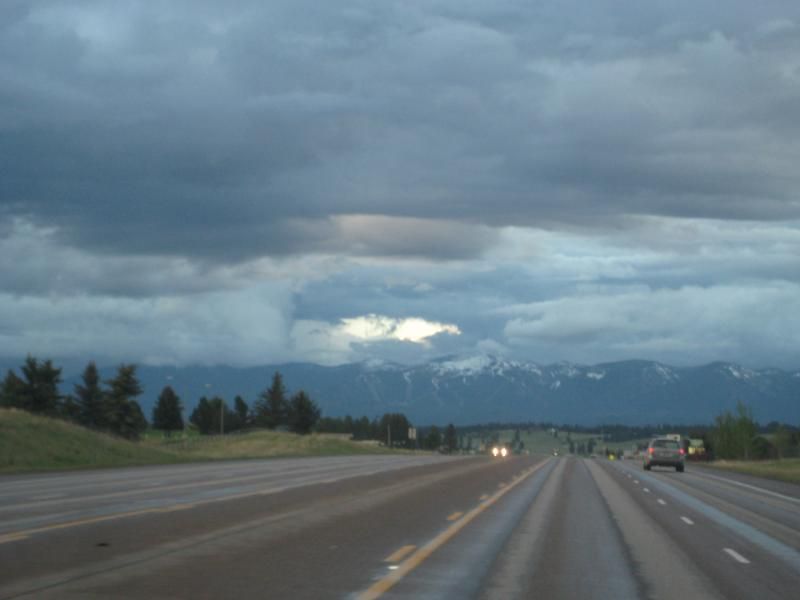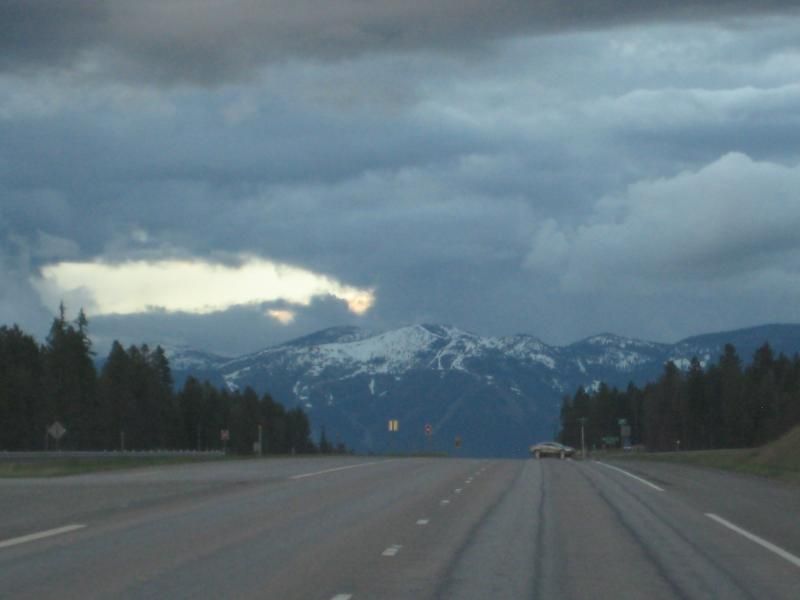 my apologies to Josh for doubting him
Regards,
Scott