Here is a Kabuto 6'6" 3wt. 3pc. that I am just finishing building. I still need to sand the wraps and apply one more coat of finish. I usually use epoxy, but I tried spar varnish on this one. I also went with 100wt. YLI thread instead of the 50wt. YLI thread that I typically work with. Here are the other components:
Reel Seat: Custom design that I worked out with Joel Lemke w/dual sliding rings from Orvis
Grip: Flor Grade Cork
Stripping Guide: REC Black Pearl #8
Running Guides/Tip Top: Snake Brand Black Nickel (Universal)
Thread: YLI 100wt. Pale Yellow and Antique Gold
Finish: Spar Varnish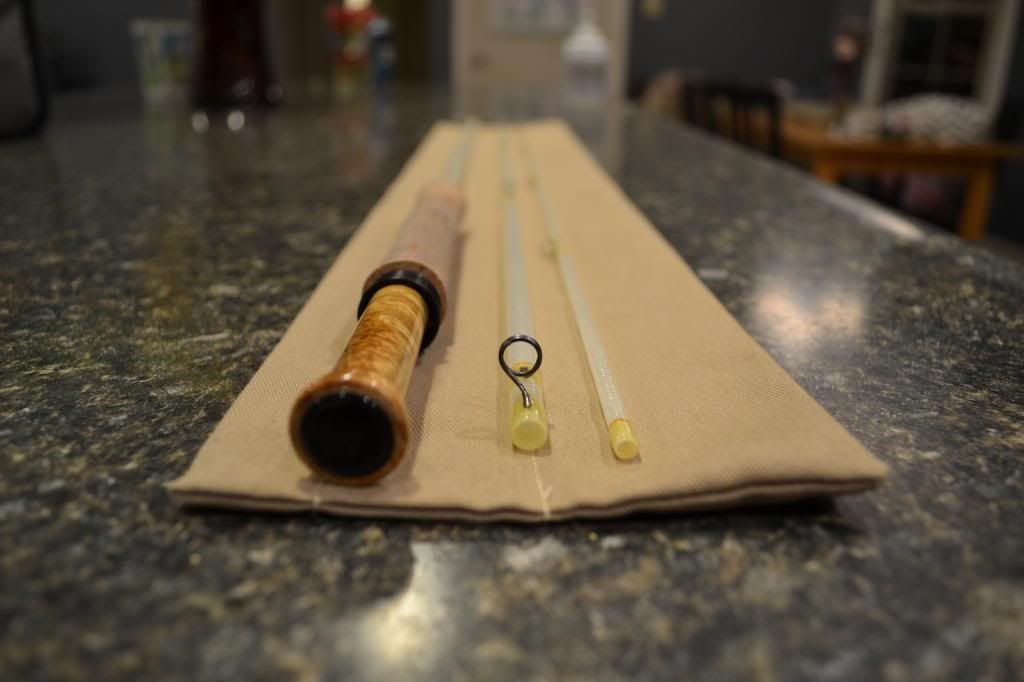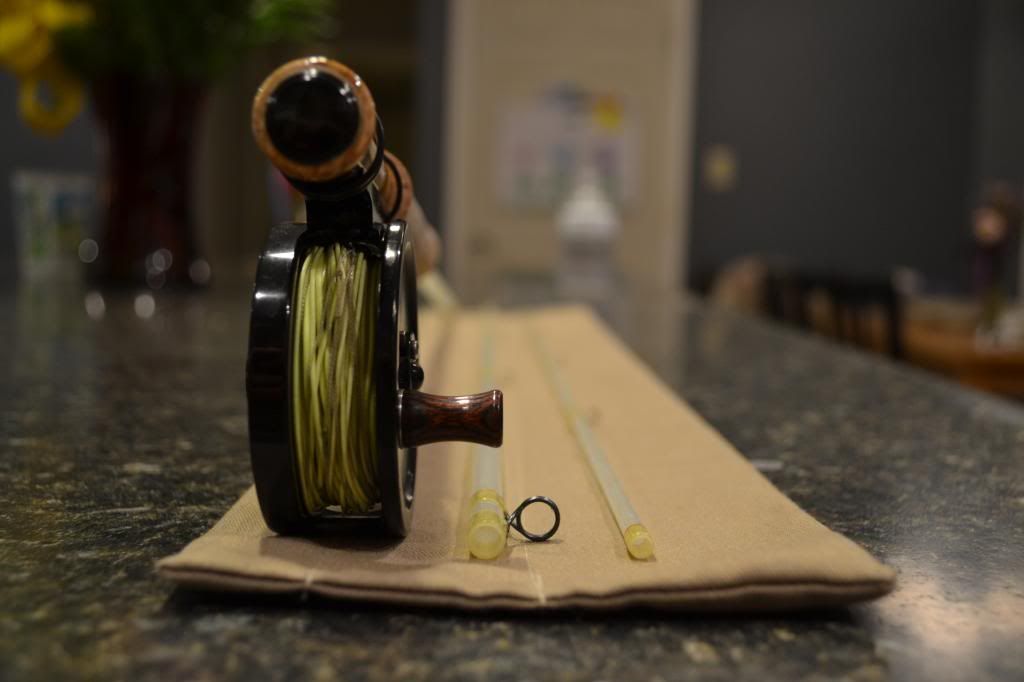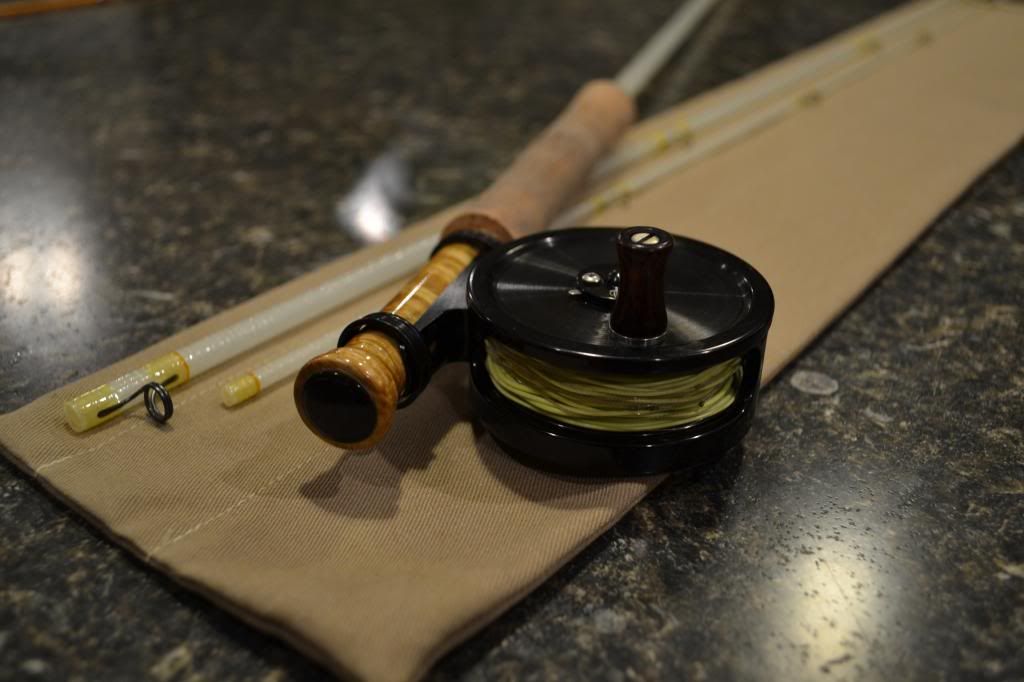 I took this one out on the water to do some test casting a few days ago. I was using a Rio LT dt 3wt. line. It is slower than the 7033 but still a bit on the fast side for a 3wt. in my opinion. Casting under 15' was poor, especially as compared to my 5'9" McFarland 3wt. However, the taper started to come alive around 20' out to 40' and further. Loops were tight and accuracy was spot on. Shooting line was no problem. It is a sweet rod excepting the really close stuff.
To me, the 7033 is too fast for a 3wt. line; the 6633 is not. I prefer the 6633 over the 7033 for this reason. It would be interesting to compare the 6633 with the 6623, which I have heard is one of the fastest tapers in the lineup.
Colt