I Decided to take my Dave scadden assault for its maiden voyage down the sky on sunday. I talked to joe at Pacific fly fishers on Saturday and bought a sweet new Williams and Josephs Riptide hip pack. He also gave some pointers and drew a sweet little map for me in the boulder section for low water condition.
I got on the river at about 1130, Joe was just going around the corner as I was putting in. I watched the line he took and then he disappeared. My heart beat was racing coming into the first corner it had been about 2 years since I floated a river let alone of this size. After successfully navigating it with no problems I came on the boulder garden once again my heart started pounding and legs shaking. I made sure to set myself up well up stream of the line I wanted to take. Needless to say I went through with absolutely zero issues. From there It was pretty straight forward. There were some hazards on the river but for the most part if your head is up and a swivel you will be fine.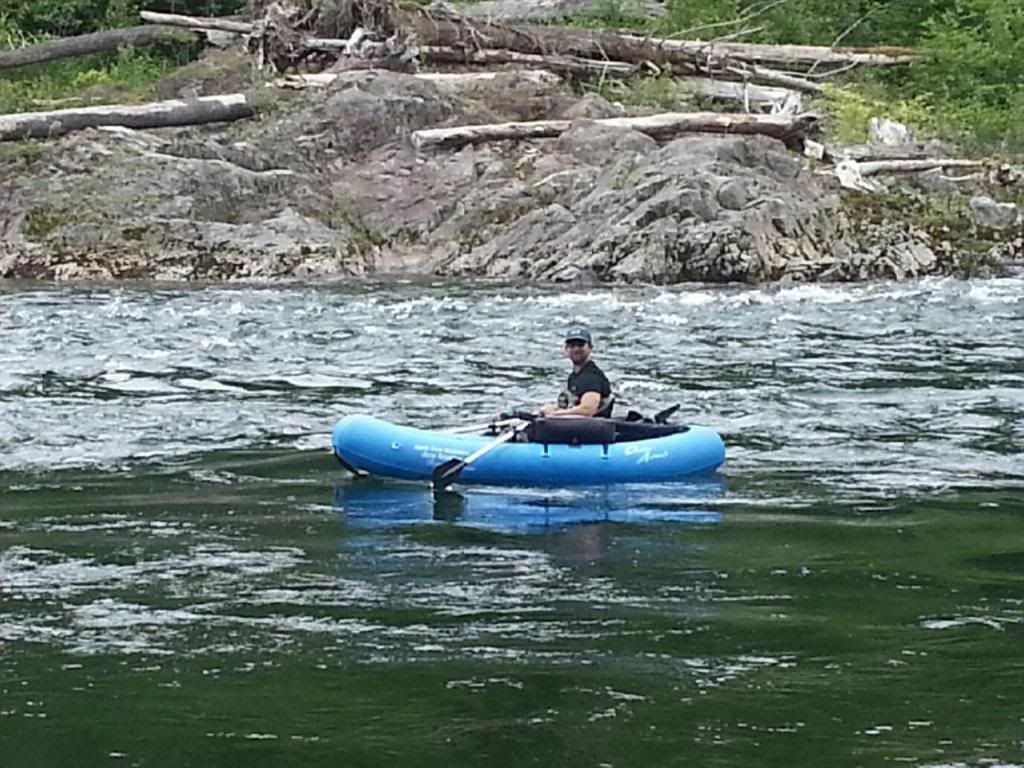 As for the fishing portion I didn't fish to much. I brought the echo TR and swung some patterns in what I thought looked fishy. I really was trying to get a grasp of what kinda of bottoms the river was and find buckets and holding water. I did a lot of watching other people and trying to see what in the water drew them to fish that area. Surpringsly when I rowed over area's I used to wade fish that I thought looked fishy actually had really no structure or big boulders.
All in All it was a great day. Although no fish I now have a much better idea with how to fish this river. with the exception of joe, a driftboat and the other watermaster I was by myself all day. No elbow bumping or lowholing.
"Drunk as hell but no throwing up
Half way home and my pager still blowing up
Today I didn't even have to use my A.K.
I got to say it was a good day"
-Ice Cube