First day back in Victoria and wanted to see if any chinook were around the kelp beds. Hit the water after dinner from 7:30 to 9pm. Couldn't find salmon but the Airflo Sixth Sense Sink7 line was awesome on the bottomfish. I was fishing 50ft of water with some rocky humps up to 25ft. I went 6 for 6 on just 6 casts with 3 lingcod, a quillback rockfish, a copper rockfish and a female kelp greenling chomping on a 2" purple over white Deceiver. IMHO if you haven't tried a drift sock and a low stretch fast sinking line you don't know what you're missing.
I used to like to anchor up to the kelp but I'm loving the drift sock more..
That Airflo Sixth Sense line sinks like a downrigger ball and the strike detection is phenomenal. Setting hooks is also too easy with a low stretch core.. I just wish it were longer than 105ft because so much line is used up when mending down to 40ft but I think I'll try 15ft of T-20 or so as a head in front of the full sink line..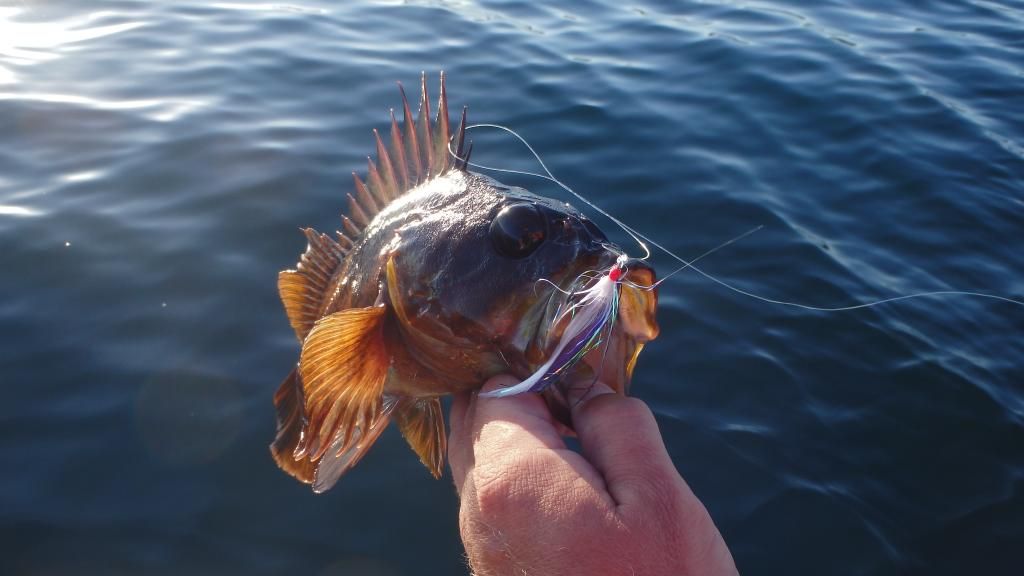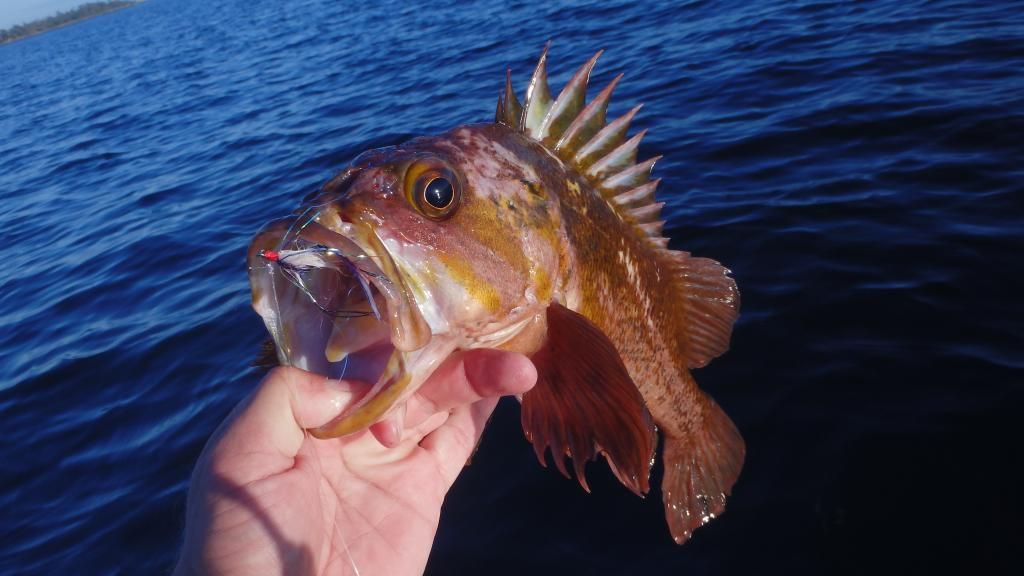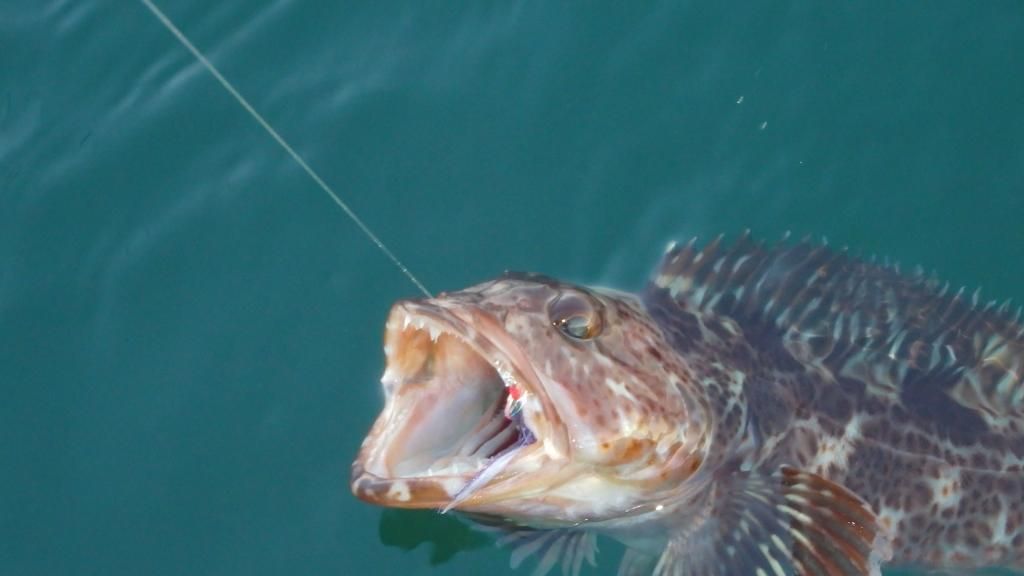 Note the shrimp antennae from her last meal still sticking out of her lips!