So I built myself a nice 9ft 5wt Batson RX 7 and took it out for a ride. All I had was my Rio Outbound Short Intermediate 6wt line. Not a problem, this rod casts the line with ease and loads deep it's rated as a moderate/fast, (gee, I can't wait to build an RX8 6 or 7wt or BOTH!)
A Rio OB in a 5wt would probably be perfect for this 5wt rod, what a sweet rod!
In short, I've found a new hobby and am so over $800 rods! Hell, I'm over any spendy name brand rods! This rod feels so nice to cast and I'm no stranger to top of the line Orvis, Sage and Scott rods, but I can tell you this, for the money I'm so over those, I'm not comparing them I'm just saying that I don't see the point
Kind of like getting a Hatch reel for Trout that will never exceed 24", overkill.
Anyhow, here some pics of my new 5wt baby!
Did I say it casts nice! Love the action!
Don't let rod building intimidate you try it!
Completely built around saltwater use.
I changed the thread, the grip is the same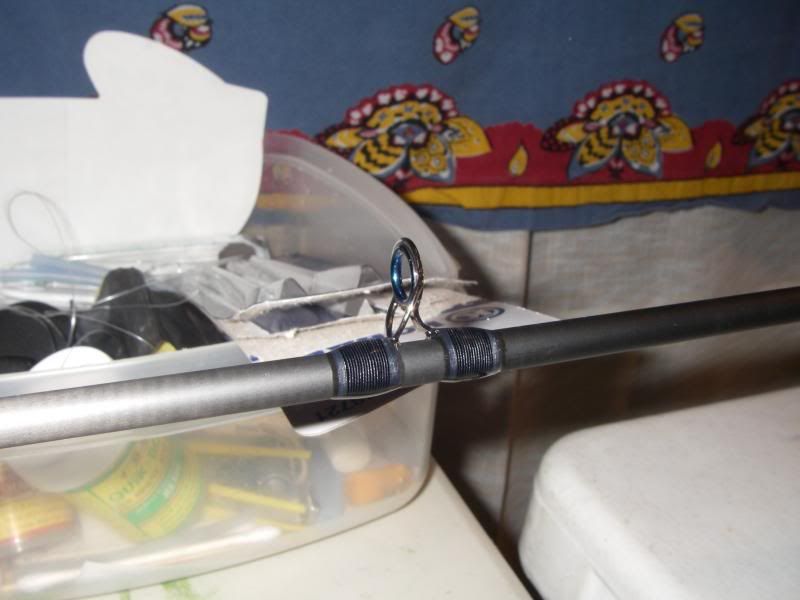 Had some fun with some wrapping techniques