I have a 16ga Hunter Arms Fulton with 26" barrels choked IC/M that I'd like to trade for a nice brook trout setup.
I bought the gun based only on pictures, and the LOP ended up being a little short for me at just 14" or a hair shy. Even though it doesn't exactly fit me, I took it out for a successful afternoon hunt the other day so I do know that it's 100% functional.
Also, here are a couple points to be aware of that might not be immediately apparent in the pictures:
- Gun was sold to me as a 2.5" chamber gun. I haven't verified the chamber length, but I'm assuming it's accurate.
- The recoil pad is slightly proud of the stock, just enough that there's a slight ridge at the transition between wood and pad.
- On the left side of the barrels there's a worn spot in the finish right in front of the foreend. I would guess that the gun sat in a pickup gun rack uncased.
- The stock has been refinished, and so the screws in the floorplate of the action and on the trigger guard have been turned.
- There are small marks and patina consistent with age, including one old mark in the right side of the grip that's about 3/4" long.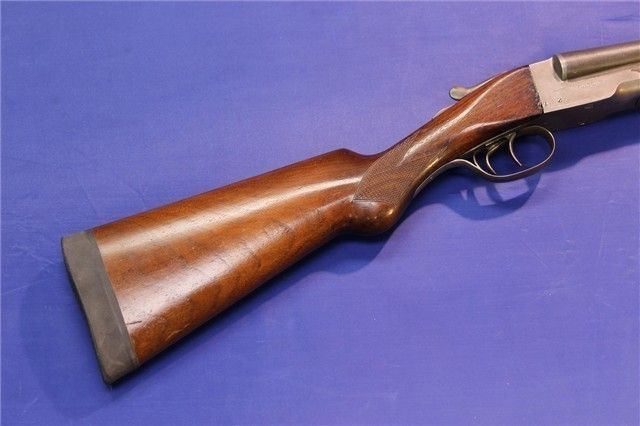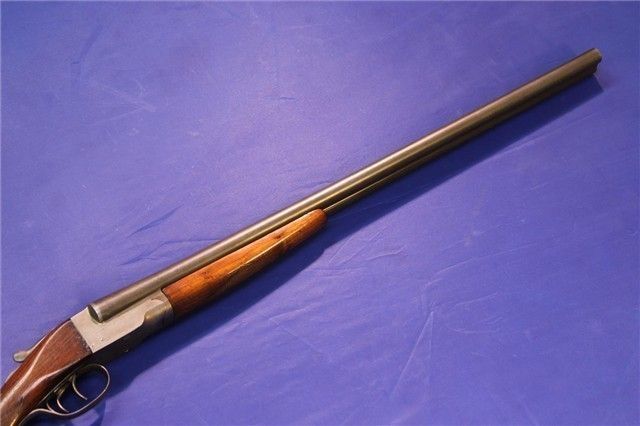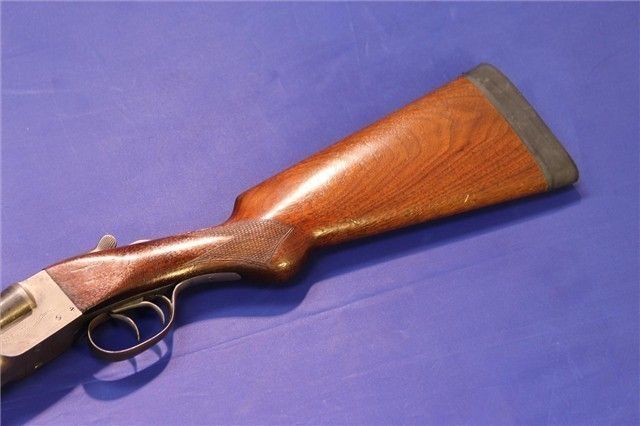 DAC: 1 5/8"
DAH: 2 1/2"
LOP, front trigger: 14" or 13 15/16", depending on how I hold the tape.
LOP, rear trigger: 13 1/4"
Cast: Neutral
Weight: 6lb 13oz
The length measurements were taken with a tape measure, and drop was measured by turning the gun over on my desk and measuring from the comb and the heel to the desk. The weight was measured with my digital kitchen scale. Please expect some small error inherent in these methods, but I think they're pretty close.
If you're looking for a solid 16ga shooter, this gun might be the ticket. Please feel free to ask any questions or request any specific pictures you'd like to see.
I'm in Minnesota, so I will ship the gun to an FFL of your choosing to do the legal transfer.