Getting ready for the Mother's Day Hatch I toyed with the idea of an egg laying Grannom for those of us who miss the intitial hatch. Came up with this.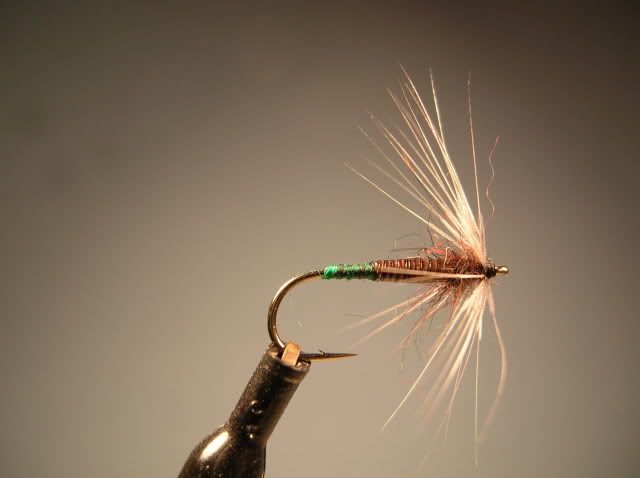 Hook: Daiichi 1110
Thread: Black Danville's 70 denier
Egg Sac/Underbody: Kreinik Soi Platte Silk, color number 225, waxed.
Body: Peacock Quill
Thorax: Dark Brown Squirrel SLF mix
Hackle: Medium Dun Hen
Here's the same fly soaked.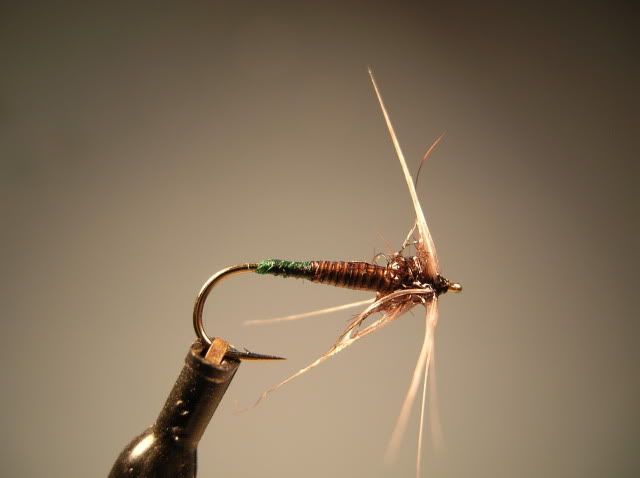 Comments are welcome.