Owner and operator of Sea Run Pursuits
Met up with Jason Baker, ex-pat from this board last Wednesday. We went down to Brigadoon lodge on the Soque (so-quee). The event was for Project Healing Waters. P.H.W. is a non-profit that takes wounded veterans out on the water fishing. The whole thing was held at the famed Brigadoon lodge on the Soque river in upstate Georgia. The lodge is owned by Rebekah Stewart. The water that she has is second to none and stocked full of very large trout. Rebekah donated the use of the lodge for three days to P.H.W. for the event. I had such a fun time taking these guys out fishing, I almost forgot that we were on a very exclusive stretch of water. Rebekah has had some very famous people fish her property. Some of which you can see pictures of all over her lodge. Jimmy Carter fishes her lodge every year. It isn't odd to see Ted Turner casting in her pools.
The whole event was a once in a lifetime chance to take wounded veterans out fishing. These guys were amazing. I learned much more from them in the three days than they ever will from me. Overall the event went off great and I became friends with some pretty cool guys. Here are some picures from the event. I hope you guys enjoy them and think about giving some time to this worthy cause.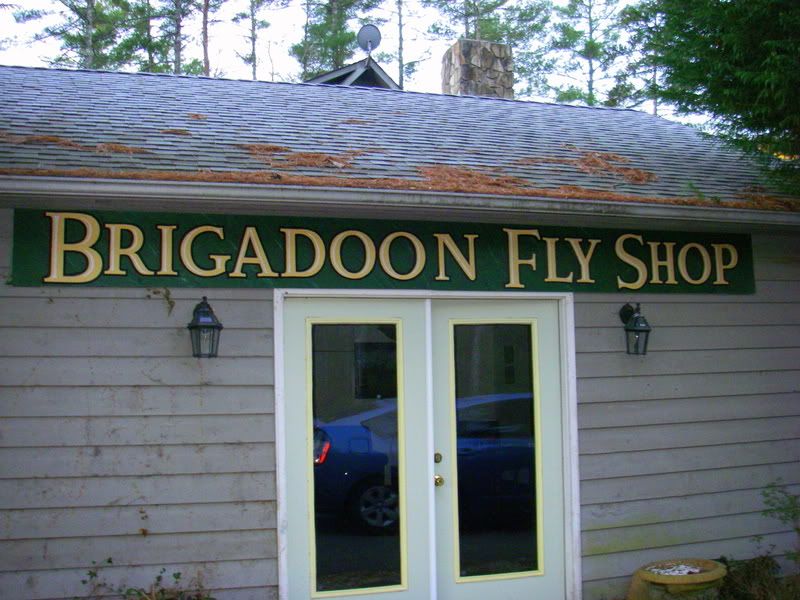 The inside of the main lodge is amazing and I hope to bring my wife there some time in the future.
Jason Baker giving a new vest to Josh, one of the veterans attending.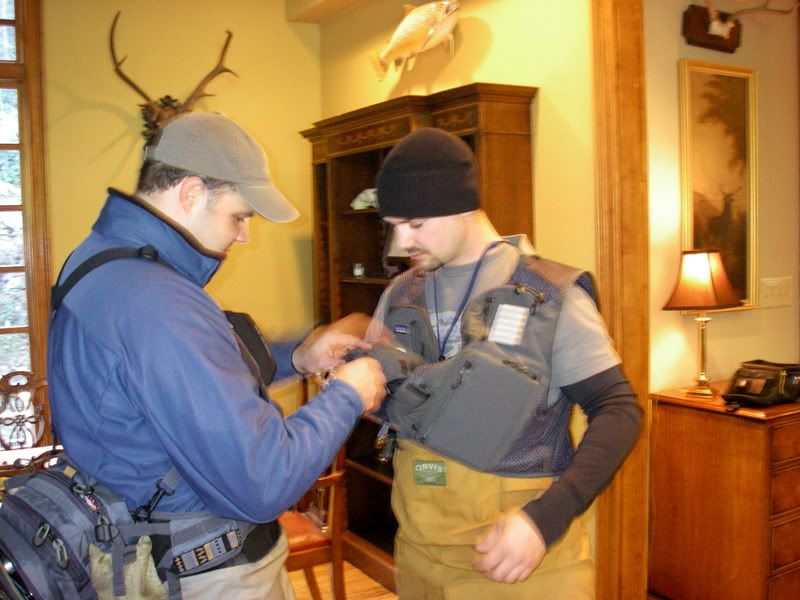 The first morning of fishing it was about 30 degrees out, but it was great to see some of the wives joining in.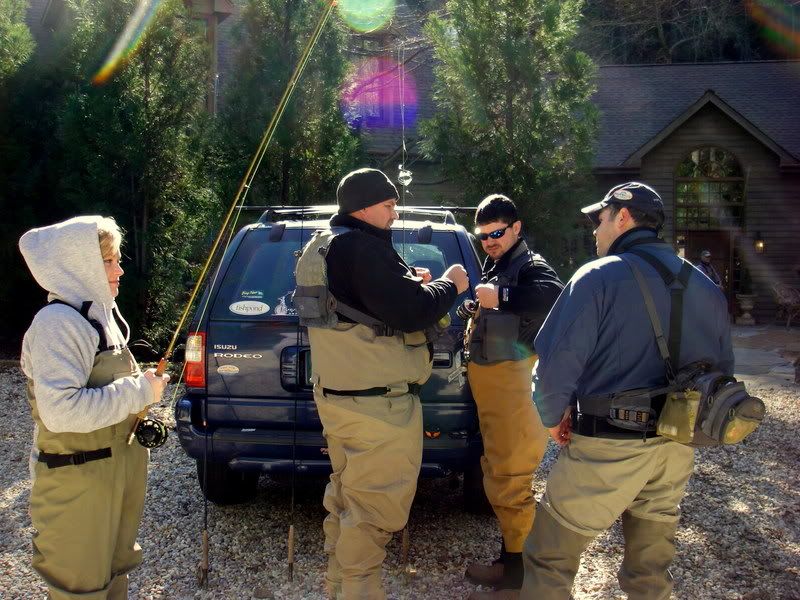 Jamie, one of the veterans fishing the whole in front of the lodge. For a guy that grew up fishing gear in the salt, he really can get it done.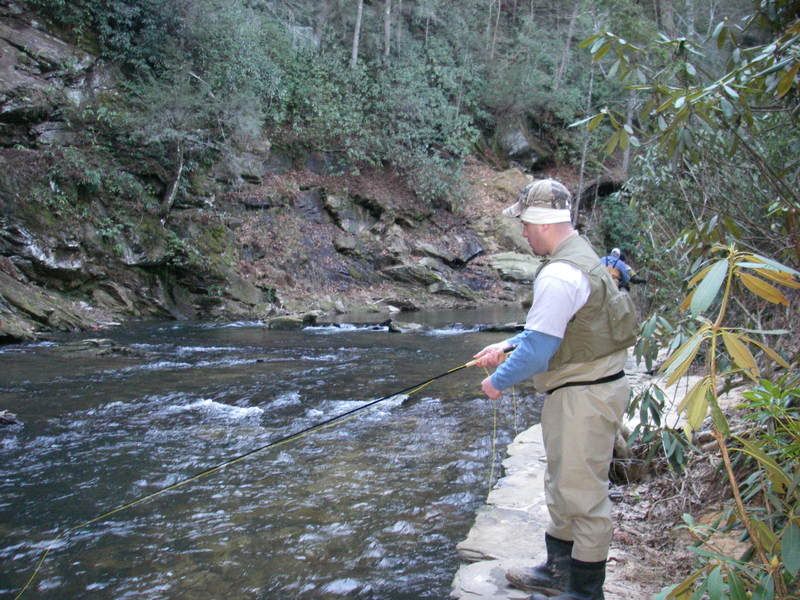 One of Jamie's many fish he landed during the event.
Bob another veteran getting a little help from Jason on fish fighting techniques.
The look on Bob's face is priceless. He really enjoyed himself and that is what it's all about right?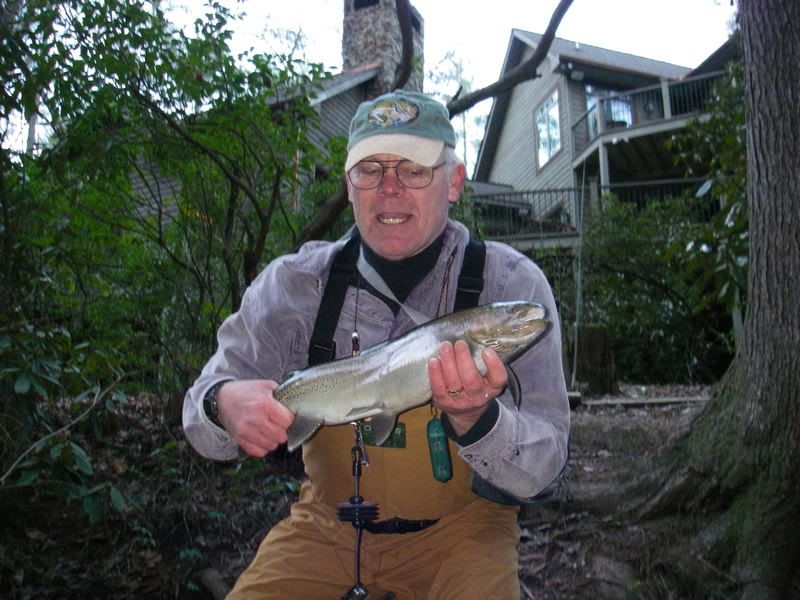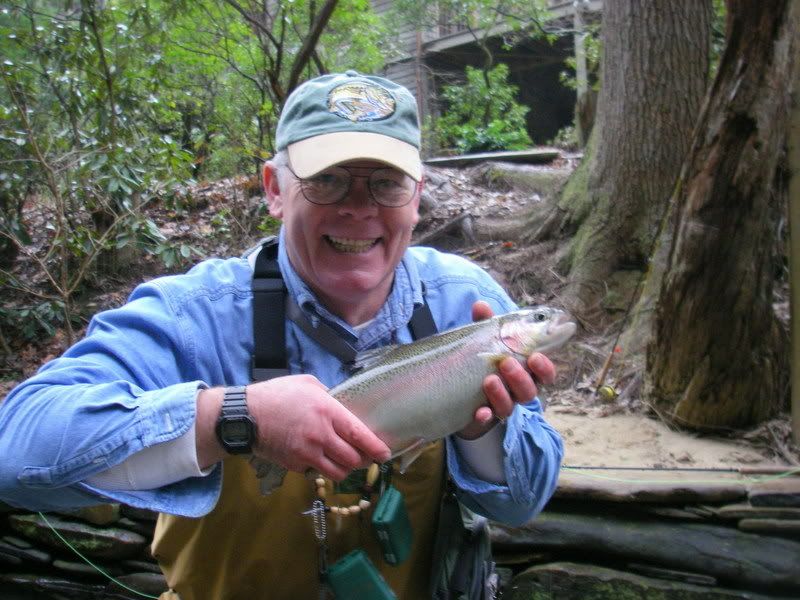 David Folkerts, program manager for Project Healing Waters with a nice palomino trout. Jason Baker who does some guiding for the lodge said that Rebekah does not stock these trout. It must have come up from another section of the river.
Josh and Jamie fishing in front of the lodge. For a couple of amputes these guys can fish better than most able bodied guys I know.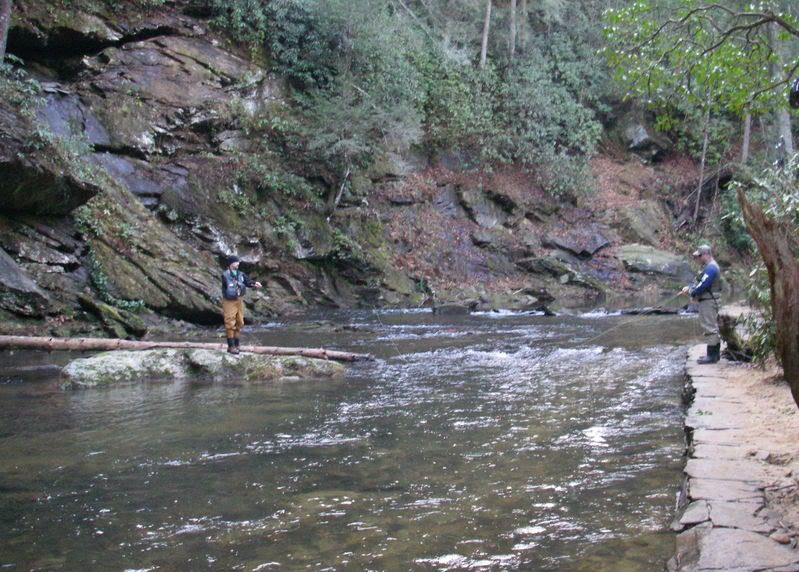 Josh was a true inspiration to me. He can roll cast very well. His attitude is just infectious. He takes everything is stride.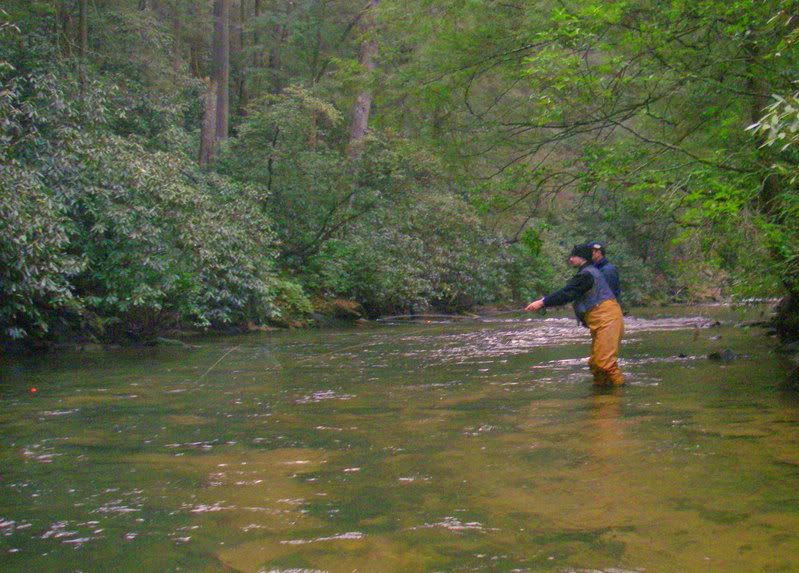 Jason Baker helping Josh to land one of the many trout he hooked during the event.
Even us guides got some time to fish. Here is Jason with one of his large rainbows. Bob got to play net man for Jason and I.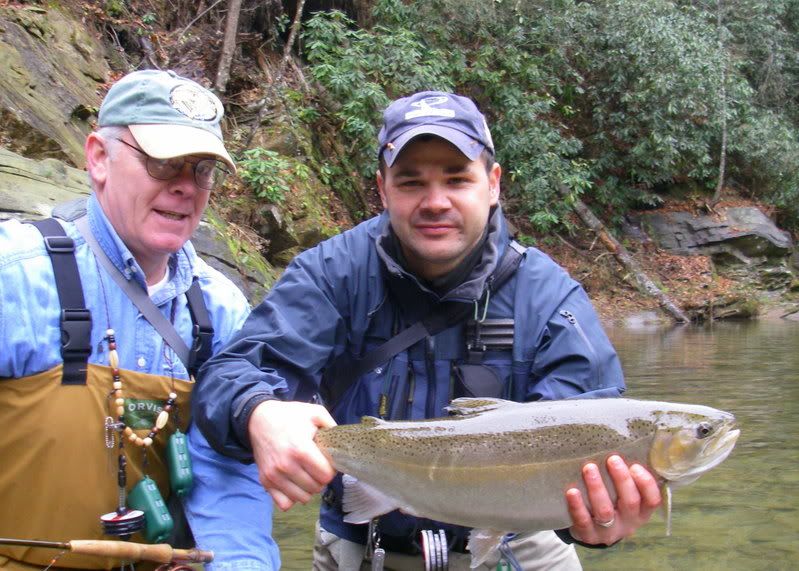 Release shot.
After spending a couple days running up and down the river netting fish tying on flies and having fun this guy was a bit of a let down...... who am I kidding, I had a blast with this fish and he really put a bend in my 5wt.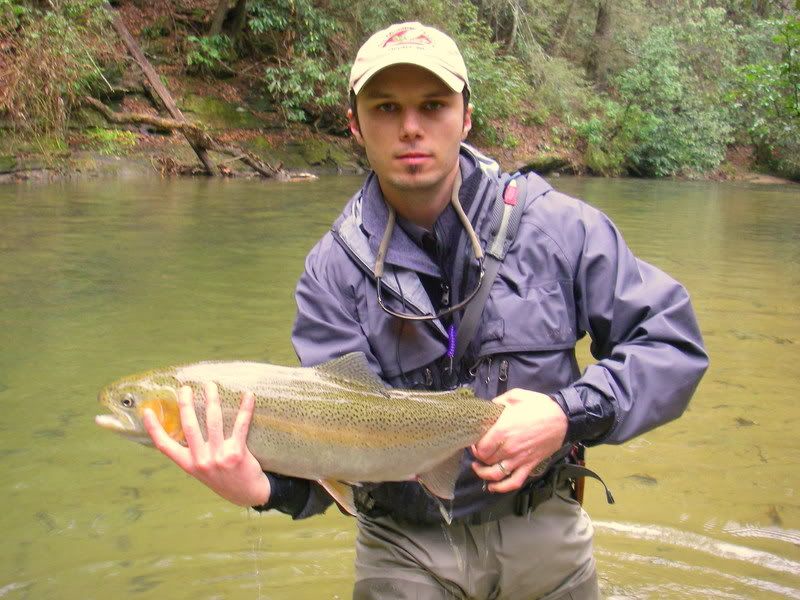 I had such a fun time and hope to get the chance to do it again. It is very rewarding to do something for these guys. My hat goes off to Rebekah for donating the use of the lodge and the private water. To Jason Baker who made it all happen. And to the wives who helped out and help out in any way they can.