Hearing my desperate need for a fly fishing intervention this guy took an early Friday ferry ride from Edmonds heading west. I picked him up at the terminal. His boat was ten minutes early so he was chilled upon my arrival.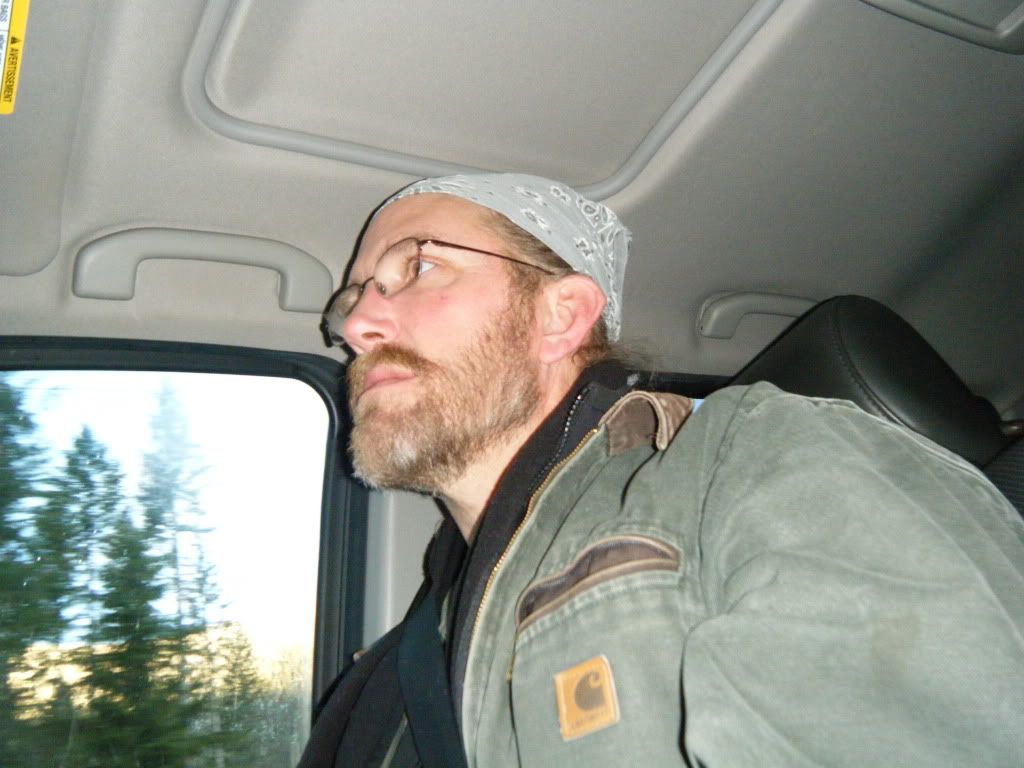 We headed down the 104 in a westerly direction. 20 minutes after picking up that guy, this guy called on the phone: "My alarm just went off, I'm not going to make it to the meeting place on time" (The meeting place is 90 minutes from his house and 10 minutes in front of us). "I'm joking, see you guys there in a few minutes. He pulled in right after us.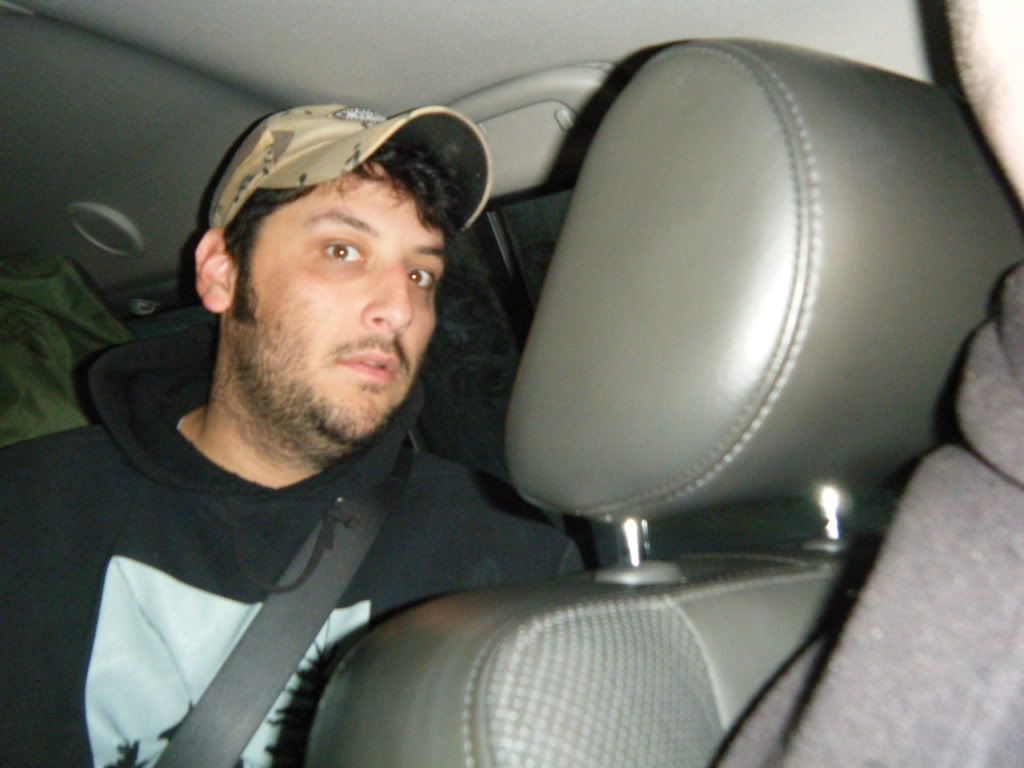 We went to this green tinted gem of a squiggly blue line. Water was high, visibility was not much, mud was deep. We swung flies regardless. Two of the guys actually caught fish (trout of 10" and 12" respectively). The latter even had a grab at the second location we fished. Tug…tugged back…nobody was home.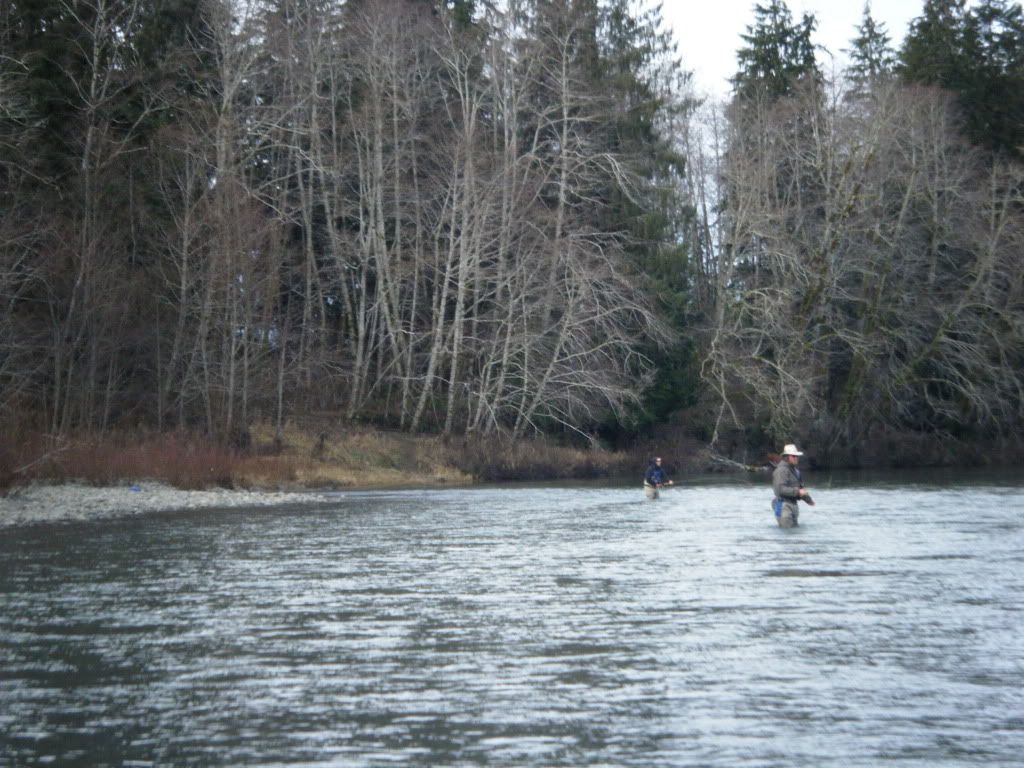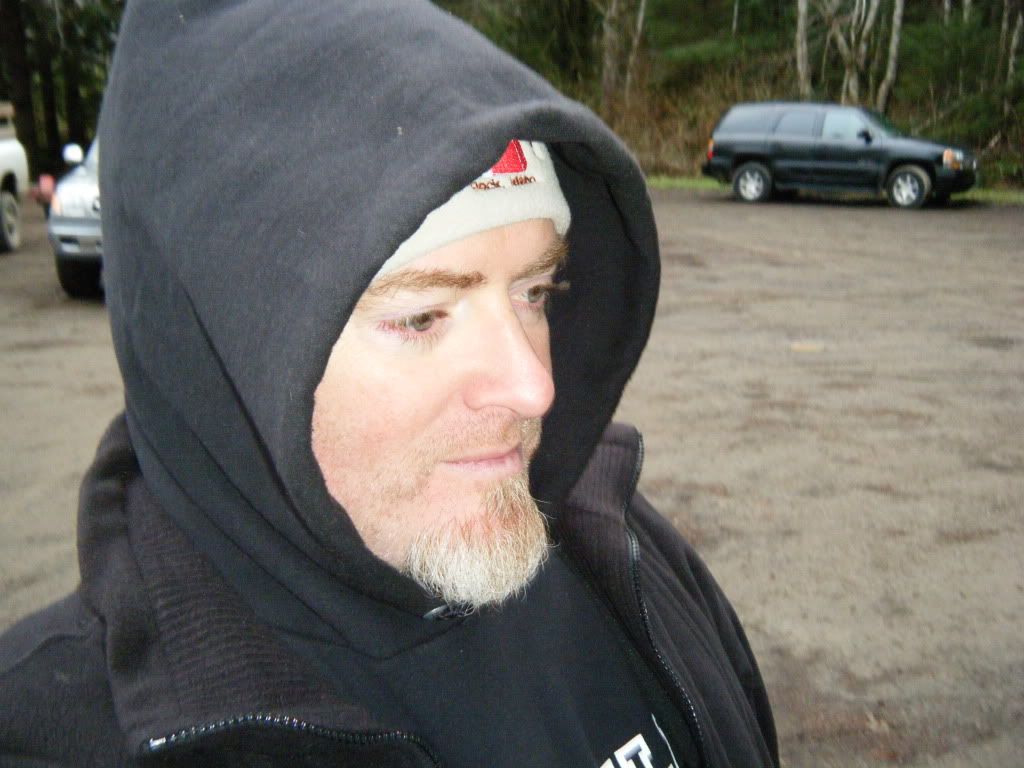 The one trout liked it when I was using: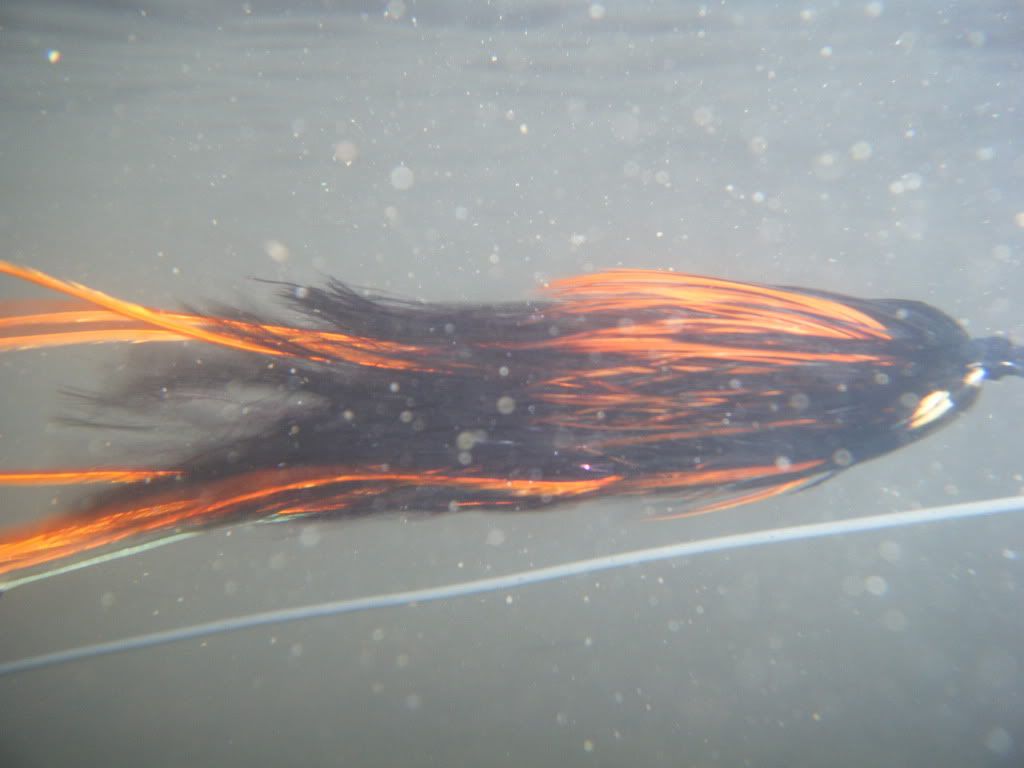 Could not get any love on this: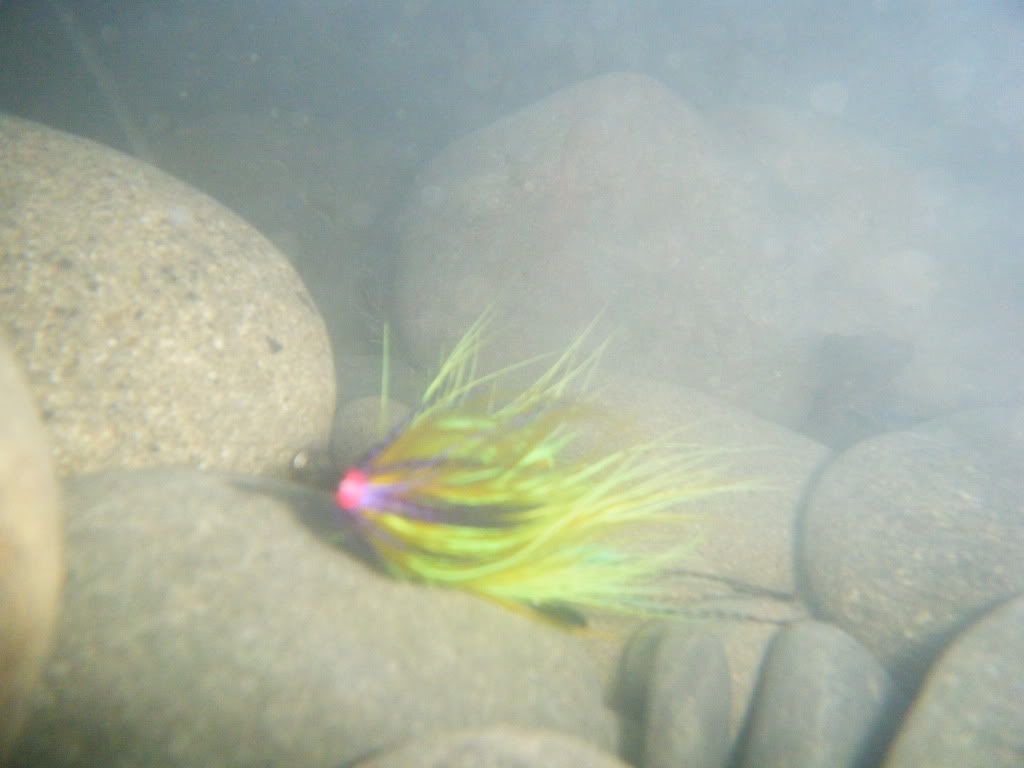 This guy caught none. He was under the weather but his casting was in top form.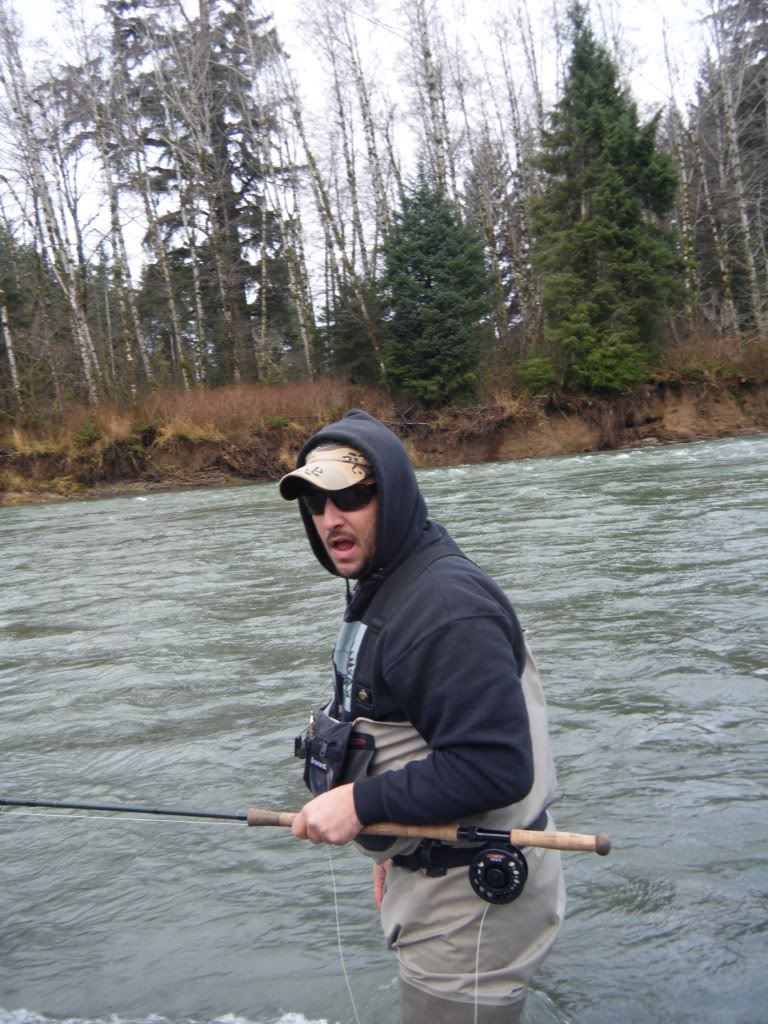 We later called an author and fine gentleman who is well known on the OP but were unable to connect with him because he had some important pressing business. Next time for sure sir. Jason called his friend who joined us after we had a bite to eat. Our lack of knowledge of the general area probably shocked him and made him laugh out loud as he left. Thanks for setting us straight Mike, Jason was the one with the maps in the back seat, but he was too busy messing with my phone and running my battery down to properly orient us to the area.
There was a fashion show:
Then we crashed here at the Hungry Bear. The room was nice. Jeff got one bed. Jason the other. I had my two thermarest pads and sleeping bag. I think we all slept pretty well, likely aided by the conversation late into the evening and the various beverages (sessions black, yukon jack, glenlivet and and evan williams) enjoyed by those in attendance. Jeff, having slipped and banged his knee HARD, like heard it up and down the river valley HARD, really needed to get some rest.
We had a lot of gear. OrangeRadish had three rods. Jeff had three rods. I had two rods but they kept calling me a gear whore all weekend. In total there were actually ten rods because I brought two single handers to hand over to O-Rad. He'll pass them along to Jim Riggins for the boys gear. Use them well lads!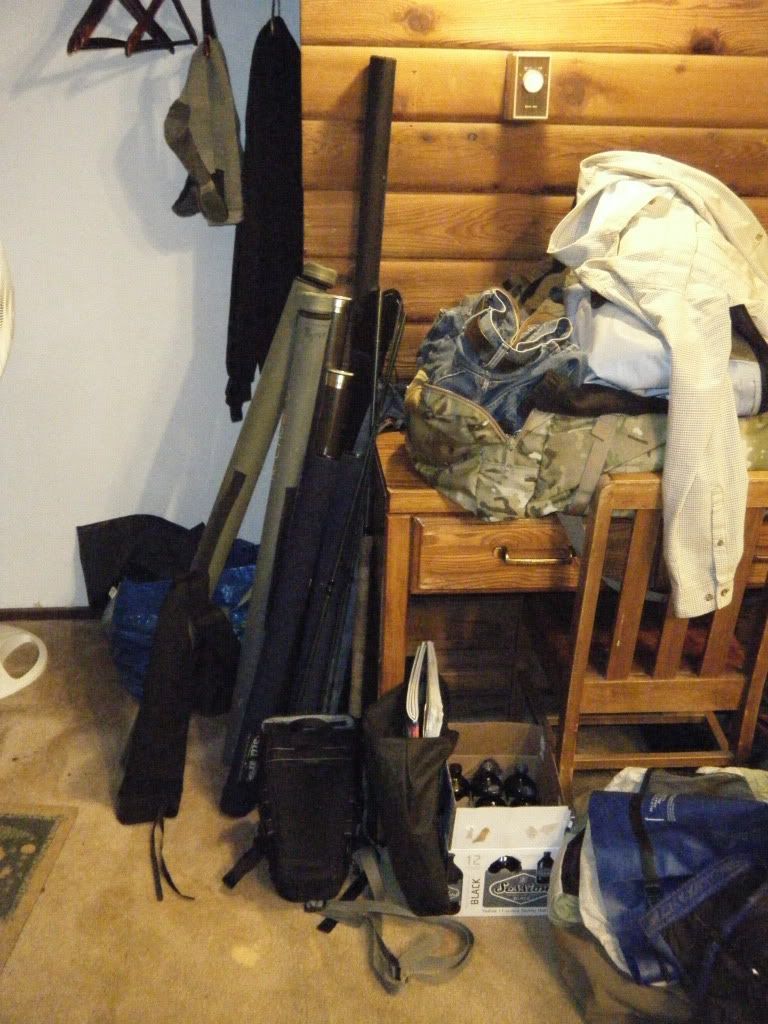 What is a trip with this cast of characters without a make shift bar?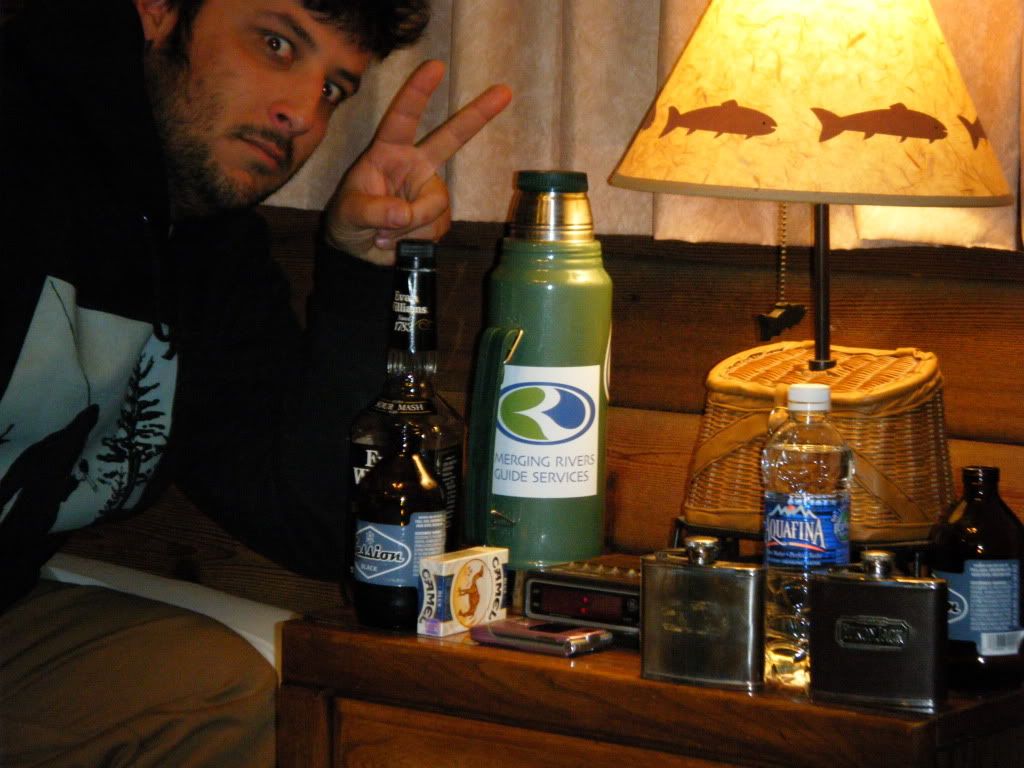 Saturday was cold and snowy early, turned to rain, then the wind blew and blew and blew. This guy could not fish. A true friend and champ though, he was content sitting in the rig reading The Color of Winter – Steelhead Fly Fishing on the Olympic Peninsula by Doug Rose. Cool option if you can't fish!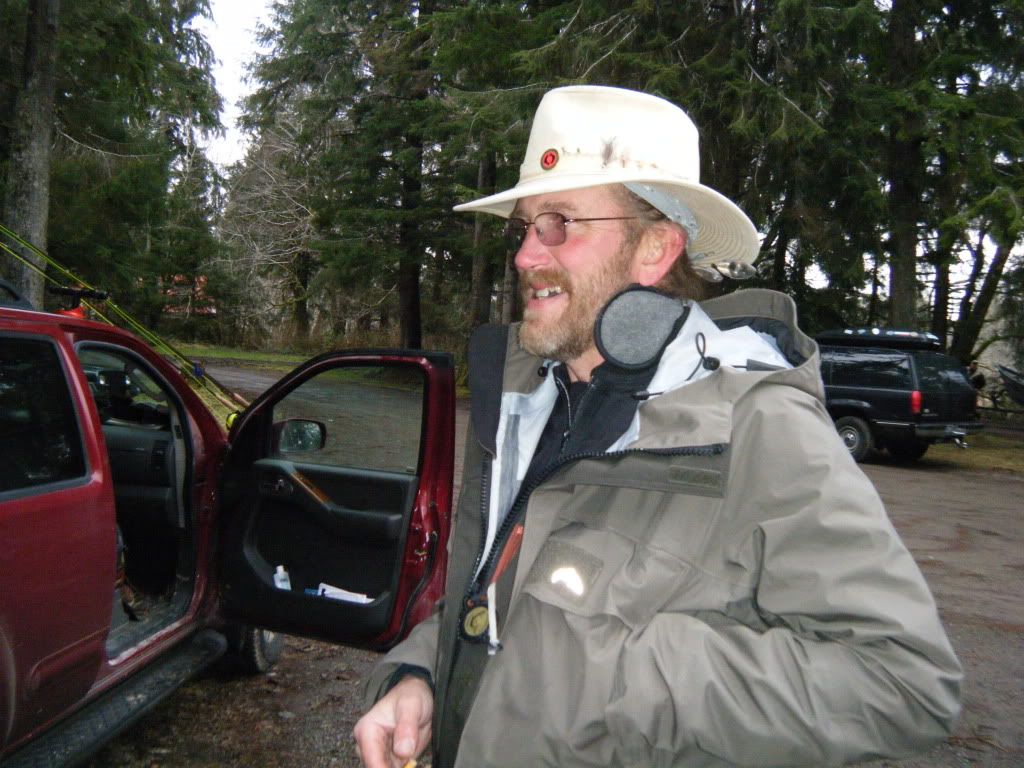 Because his knee was trashed because of this.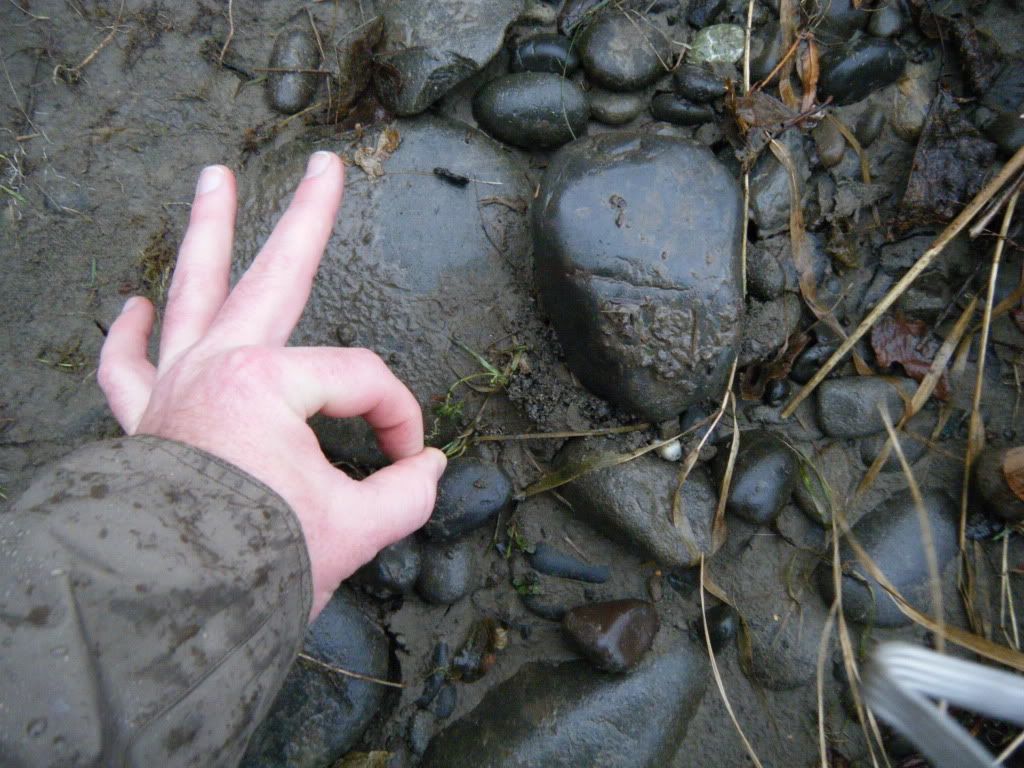 Which OrangeRadish took care of properly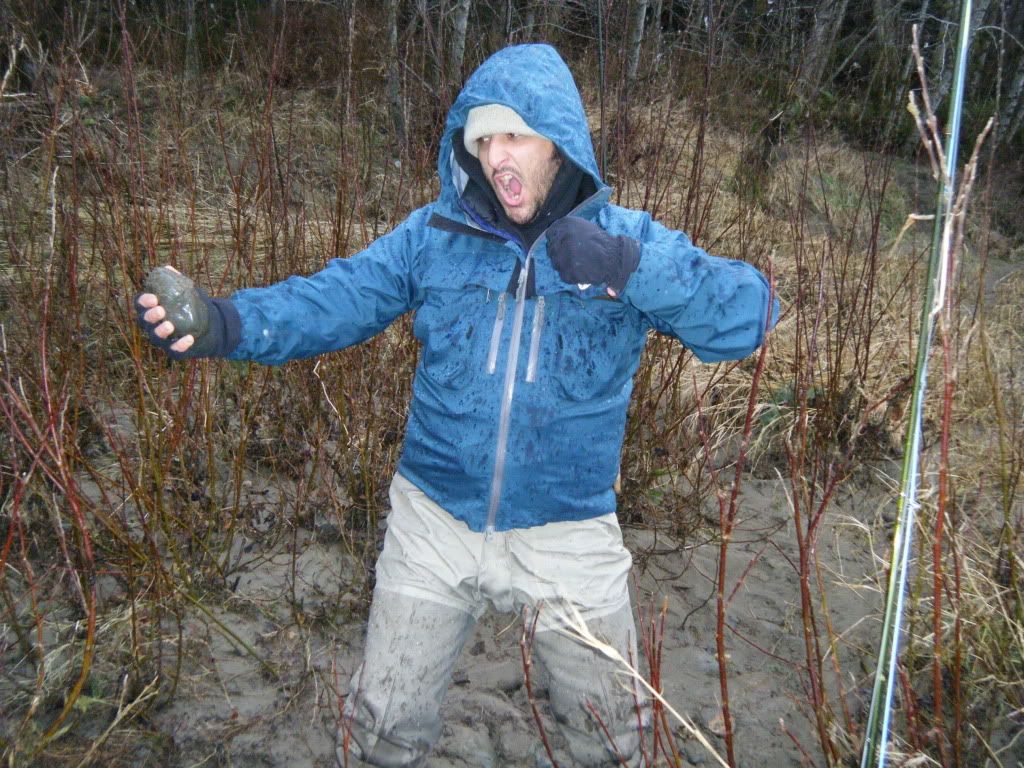 We entered a run above three other spey casters. The rain was falling pretty hard. The wind was blowing pretty hard. The water was a bit more clear than the day before. After about two hours we decided that we had had enough training in miserable conditions for an early winter season outing. We'll be back for more later. No fish today. Back on the road heading for OrangeRadish's rig. Steady rain all the way, some snow along the road, slush on the pavement. Winter is here! Winter is here! Winter is here! Hope Jeff is fine. Hope Jason's trip home solo was not too long. Hope we can meet up again soon and improve upon this nice seasonal starter.