This last weekend my two brothers and I went on a trip to Grant County, Wisconsin to fish what is called the Driftless area. All the rods were made by myself and all the flies tied by my brother.
Fishing was great after we figured out where to go. We left on Thurdsay morning. About a 4 1/2 hour drive for myself and one brother. The other brother was coming from KC, Kansas about 8 hours. This was a self guided, first time to the area trip so it was kinda a crap shoot. Good thing we had a map from 2004, and a black and white map printed off the DNR website. :thumb:
We fished a little on Thurday afternoon, about 2 hours. We landed 3 trout and missed 3. All were browns in the 10-12" mark. The river we were in was pretty stained. But we were getting bites. All on nymph patterns.
We woke up Friday morning to fresh snow and light rain, made for fun with felt soled wading boots but it didn't stop us we were excited.
The first stop was beautiful, but the water was very stained. We had read in several publications that this stream held some large fish. But that it stained very easy, I guess they were right.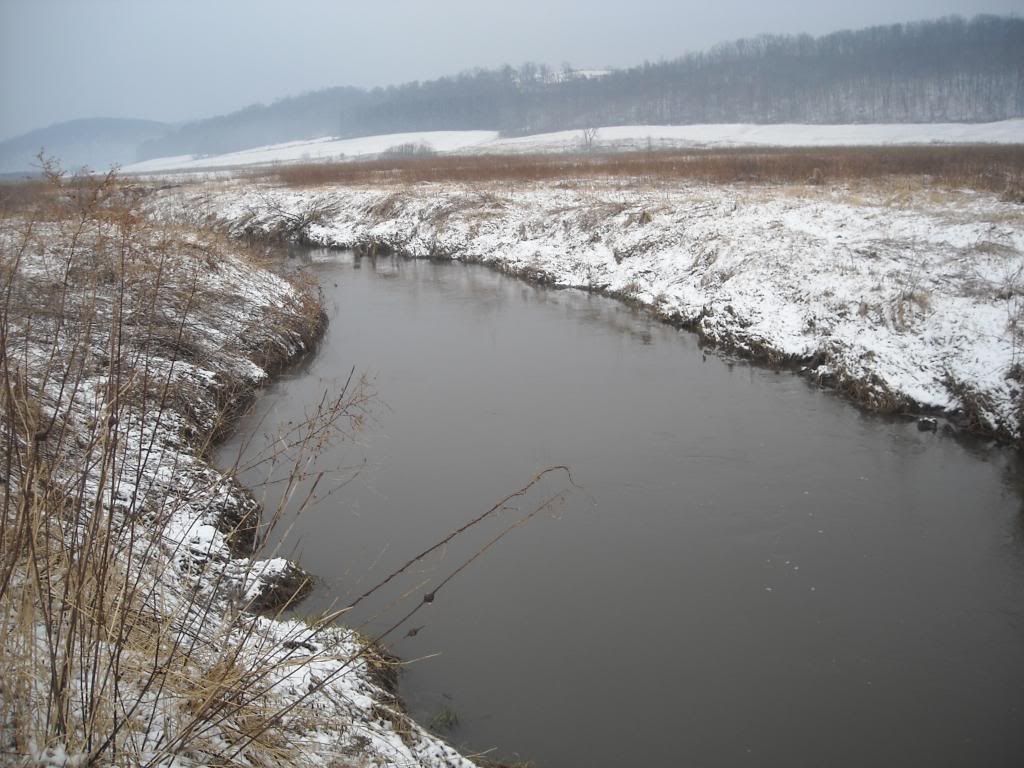 Next we, drove around looking for clear spring fed creeks. We did find one. Probably 8' wide at it's widest spot and crystal clear. We saw lots of trout, but usually after they saw us. We had 2 hook ups but zero landed. So we kept driving. We went back to the cabin and ate lunch and then hit the road again. The next stop (and last stop for the weekend) love the public access thing goin on! :beer2: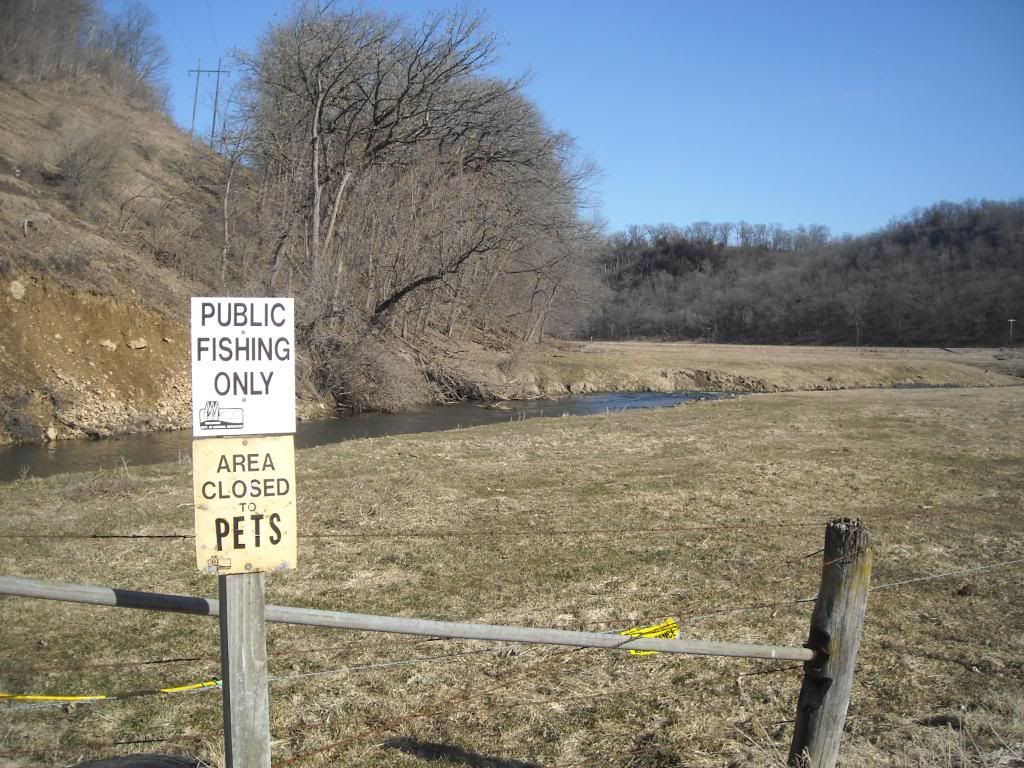 Then the fishing was on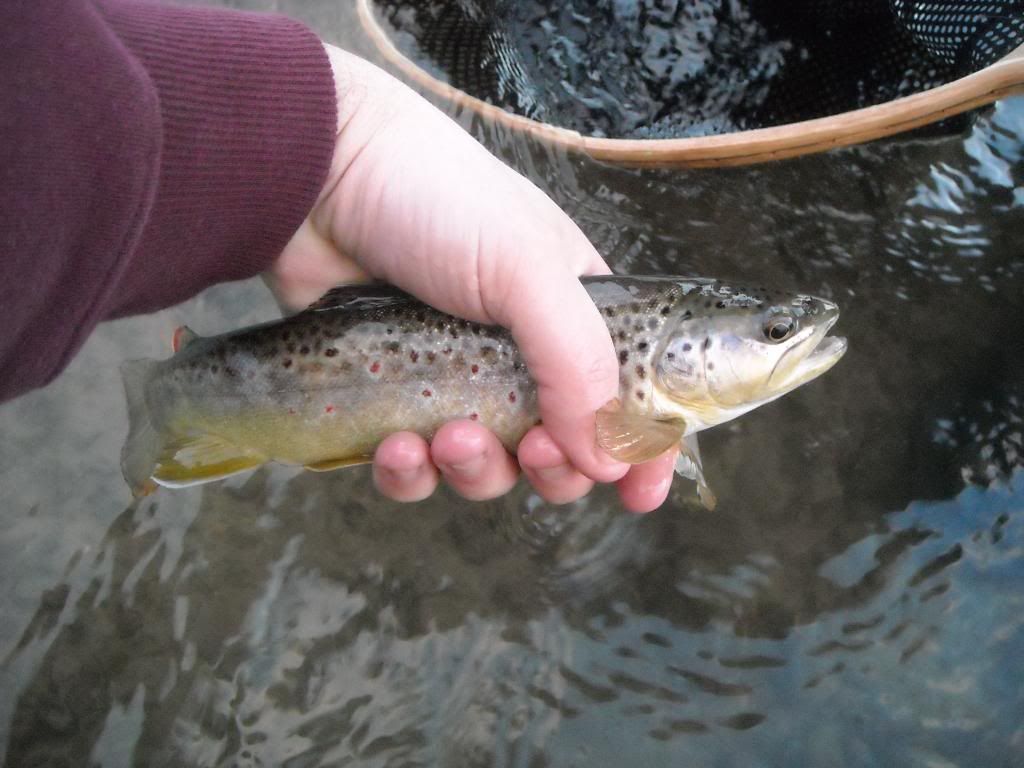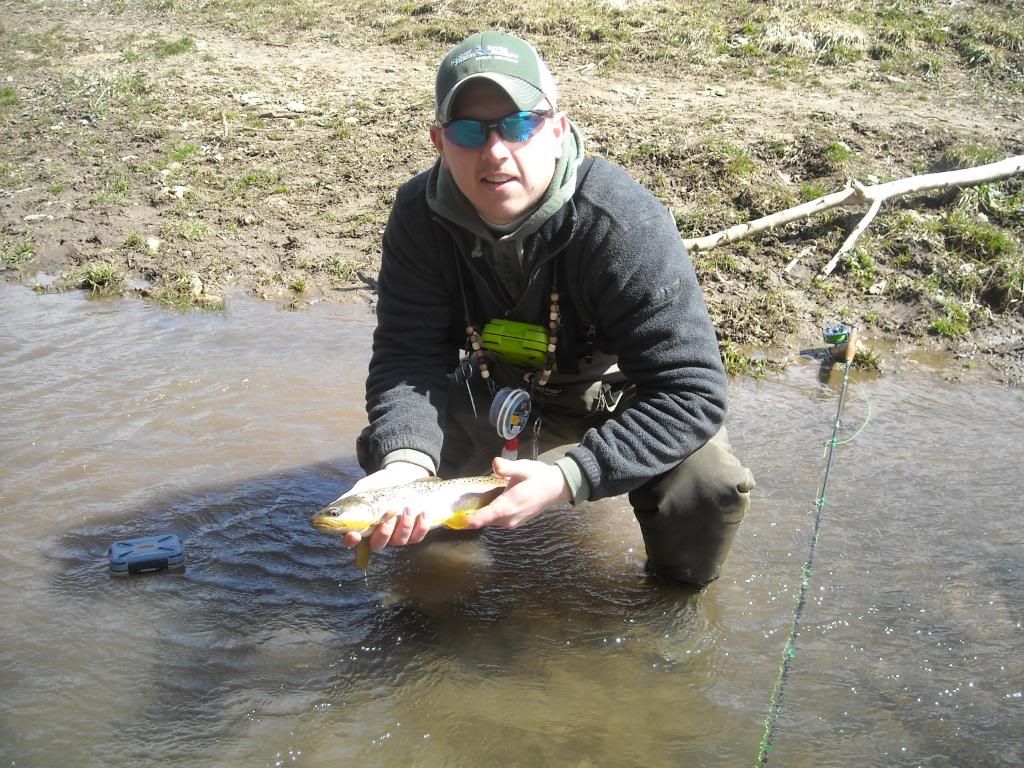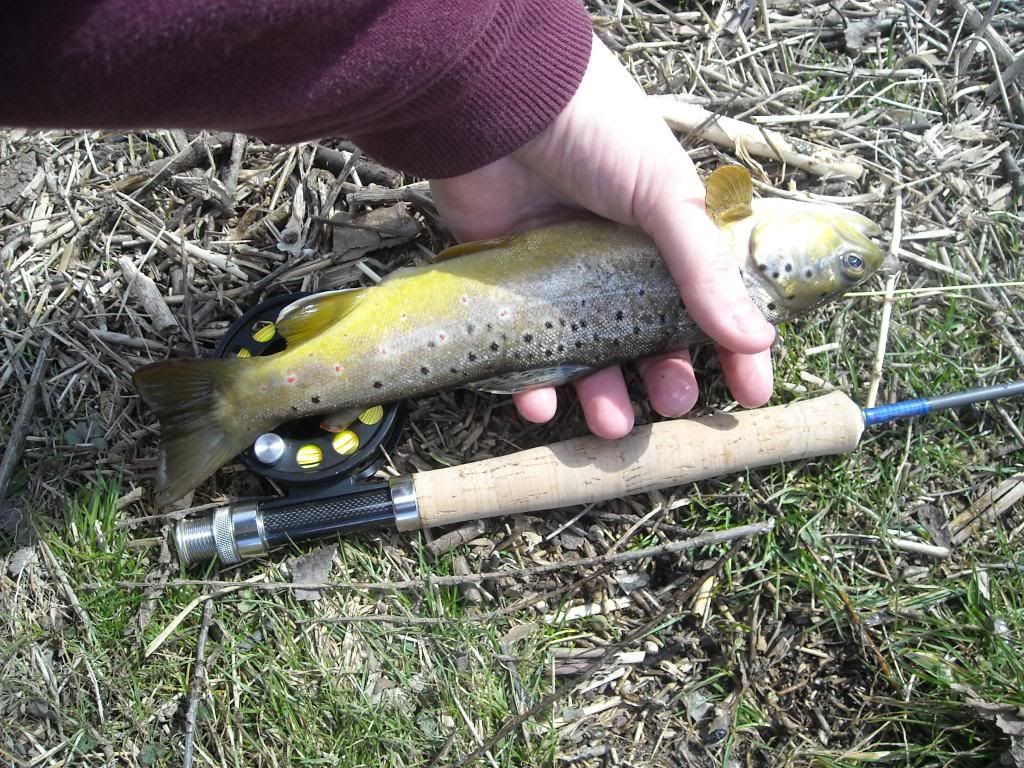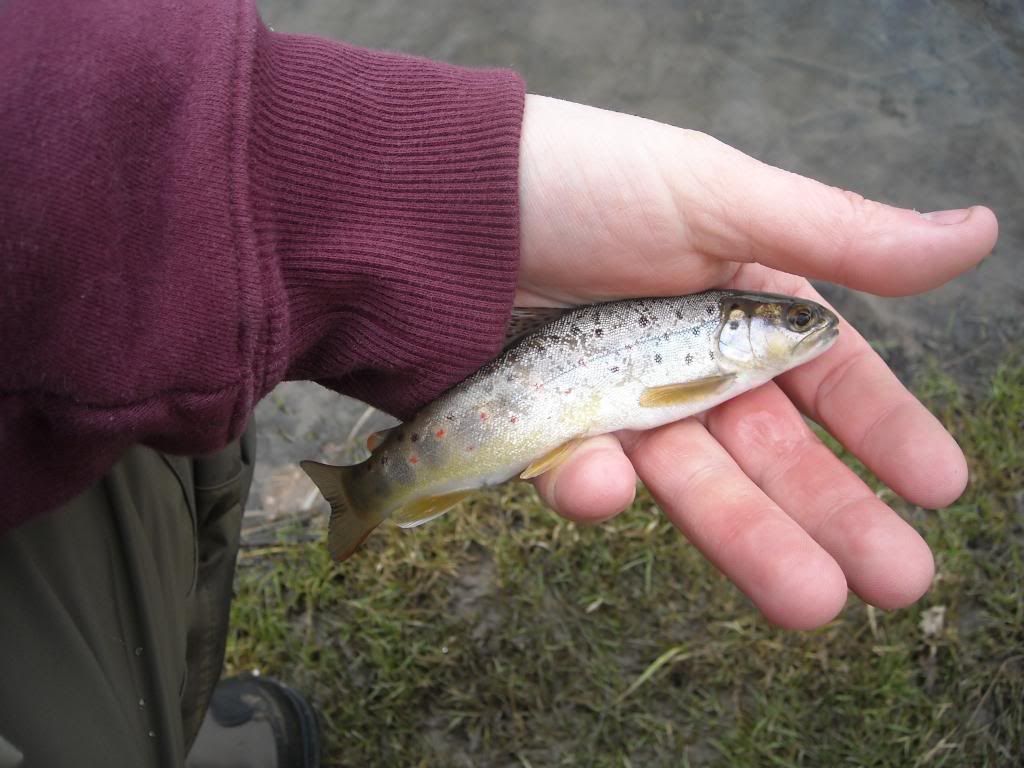 The 3 of us plumb tuckered out by the end of the day Saturday.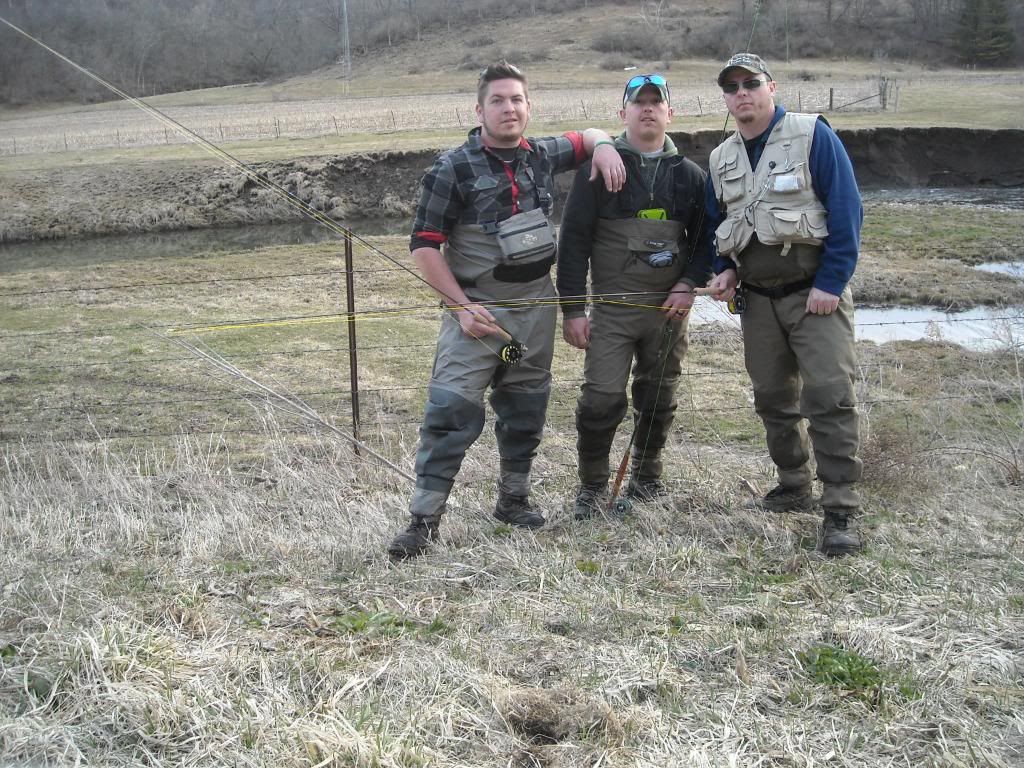 We landed 100 or so fish, all but 1 were browns and 1 rainbow. Most were in the 6" - 12" with a few in the 14" and the largest around 17". Probably gonna go there again!! ;D
Mike