Hi all...
I have posted this report in the fiberglass forum, but thought some of you might be interested in reading the report and fish with the fiberglass switch rod. We went for a 2 days camping and fishing trip. It was a wonderful outing, perfect warm weather for a nice and cold tailwater fishery. The hatches in NE was wonderful this year, though still going strong in some rivers (yellow sulfur, midges), the midday fishing is not as good as earlier season, so we all switch to streamer slinging. Big flies swing and stripping. I love using switch rod when swing flies, it is very relax and fun to fish. We had tons of fun last week fishing those tailwater trout, the valley couldn't be more greener... a mid night swing mice pattern for big browns, I got two hits, but unfortunately did not land both fish. The neat thing about this tailwater fishery is the stocking trout and occasionally atlantic salmon recovery program. So hooking a 25 inches big brown is a nice surprise every once of awhile. We geared up for both dry fly and streamer fishing.
About 5-6 years ago, I built a fiberglass switch rod for river striped bass fishing in Alabama. The average fish is about 2-8 lbs... 20-30 lbs sometimes if luck is on your side. Large river, but a lot of rocks and micro structures which require precise line control.... That is the reason I felt short/ stout switch rod paired with skagit head would be a real beneficial tool for fishing this river well... so the quest was made clear. A good friend knowing I am a fiberglass fanatic, he pointed me to a Yellow Lamiglas fiberglass blank. 9 weight 9 feet 2 piece. $35 each. The butt section is as thick and my thumb! Holy moly... a yellow beast!! I named this rod.
It casted ok with some regular skagit lines and scandi heads , (noted: by then (6 years ago) there were no switch lines), I felt this mediocre performance probably is the norm in fiberglass switch rod... so I did not fish it much, eventually, I shipped it to another friend to try it out... and totally forget about it... until last month... I saw some posts about trout switch and Ed Ward's idea of shout floating tips... so I called my friend and ask if he still have this yellow beast? He does have it!! and she is still as new as I sent it out to him... apparently, the beast is still untamed! Thanks Cameron for shipping it back to me!
Last week... I start to cut some short lines for this rod, I suddenly realize that she is a sleeping beauty, cast well and with good line control and feel. Most importantly, it makes fish feel big too! Below is the video I made from yesterday's trip. You can view the rod action and how it bend during casting strokes in the video. hope you will find it entertaining.
Mark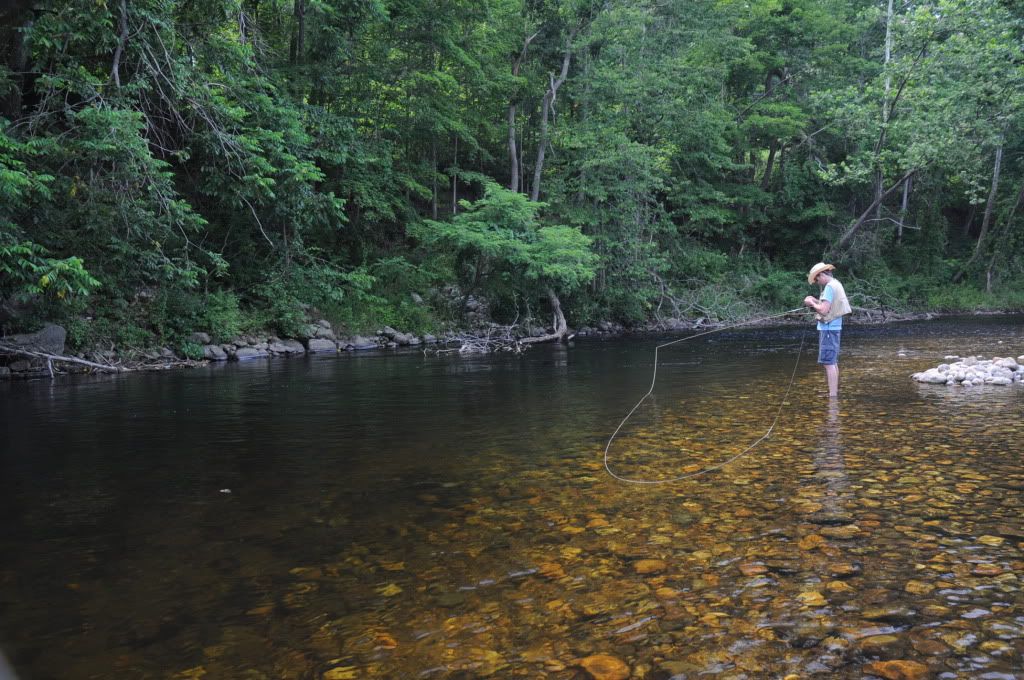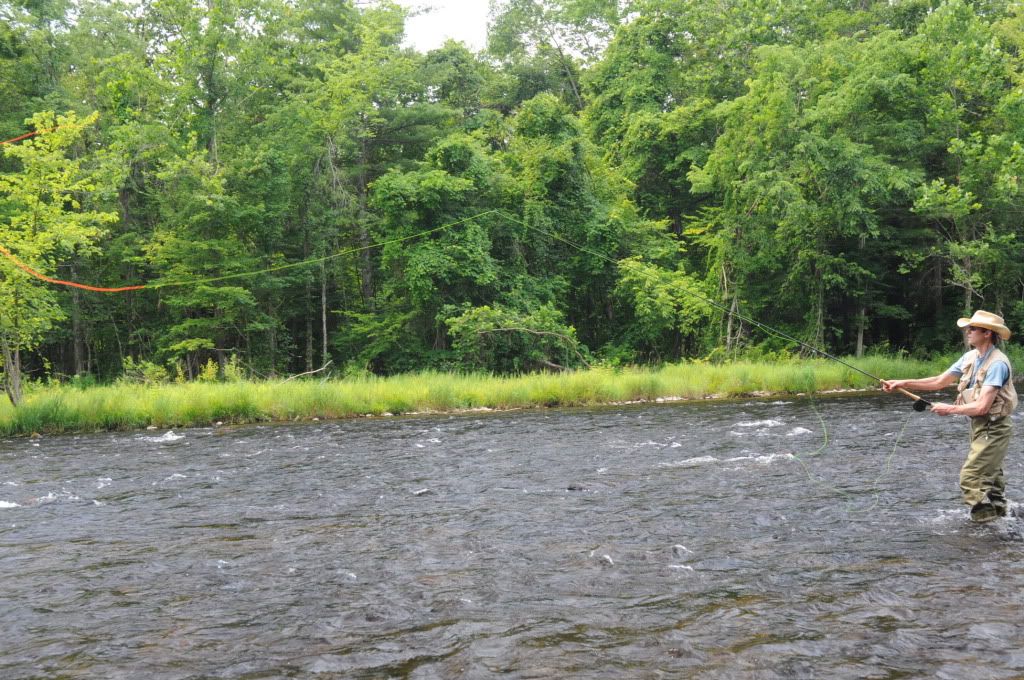 [/media]
[/COLOR][/SIZE][/FONT][/media][/URL][/COLOR][/SIZE][/FONT]