I am listing my McFarland 6'9" 3wt. 3pc. rod for sale. I built it on a sanded brown glass blank. The guides are all darkened nickel snake brand and the stripping guide features an agate insert that matches the blank color really well. Lemke cap and ring seat with a really cool spalted big leaf maple burl insert. Flor grade grip. Rod only.
I would rate the condition as very good, almost new. I have fished the rod about 3 or 4 times.
I am asking $275 plus $10 shipping for this rod (within the U.S.). Paypal preferred. Email me at
[email protected]
or PM if interested.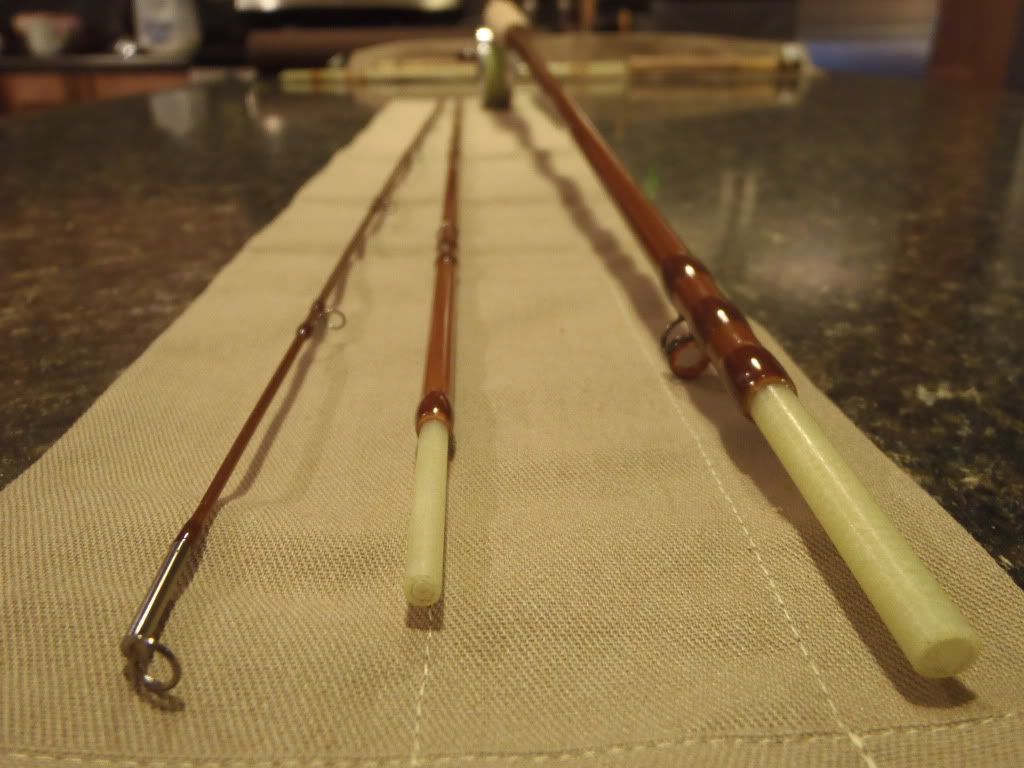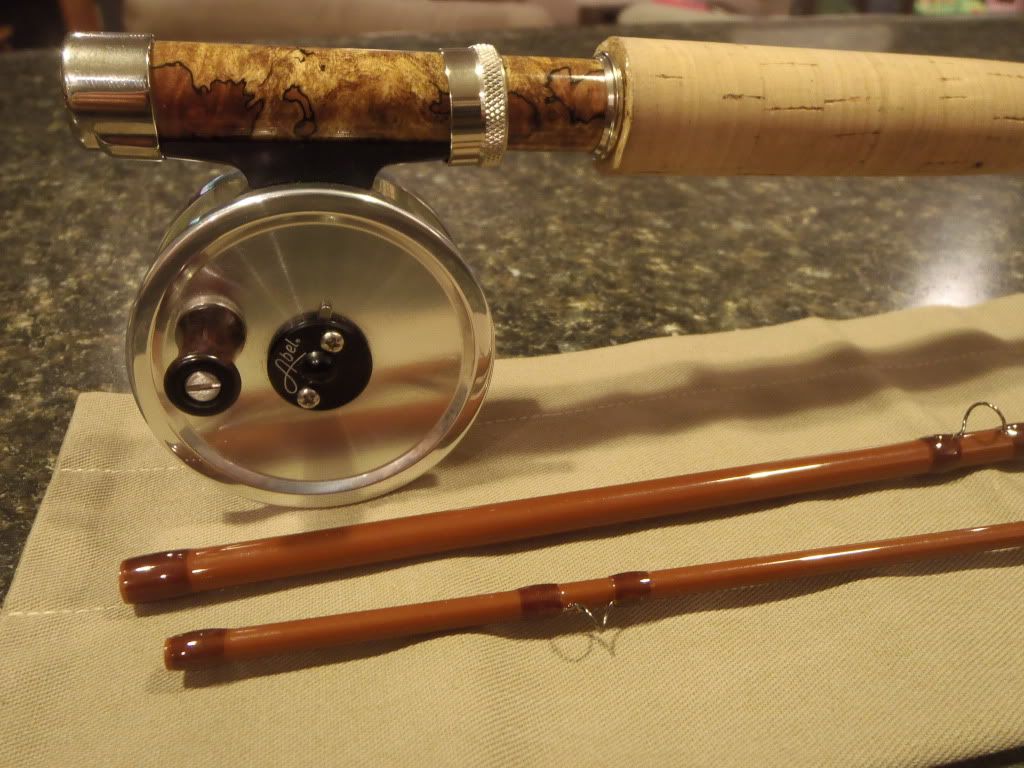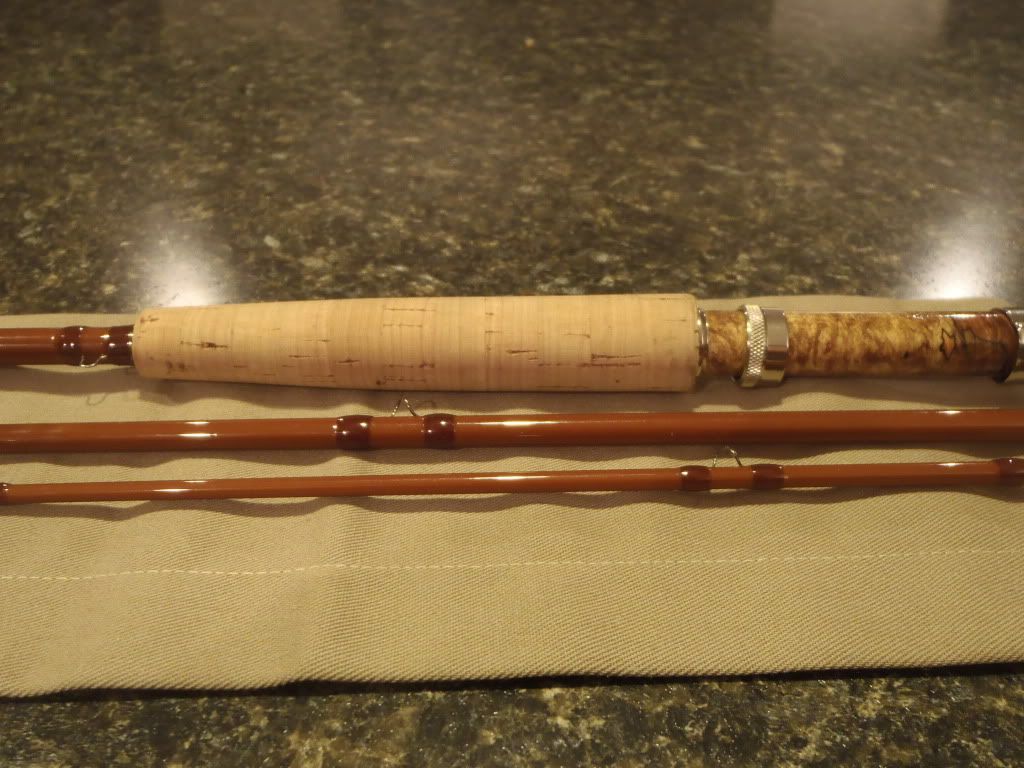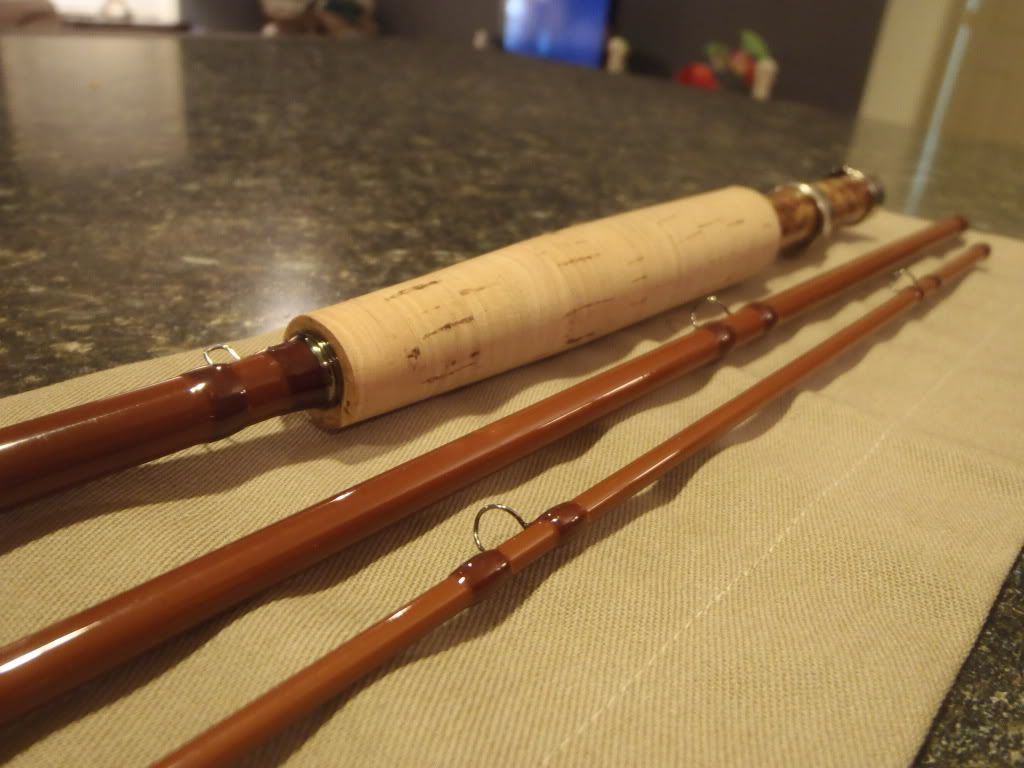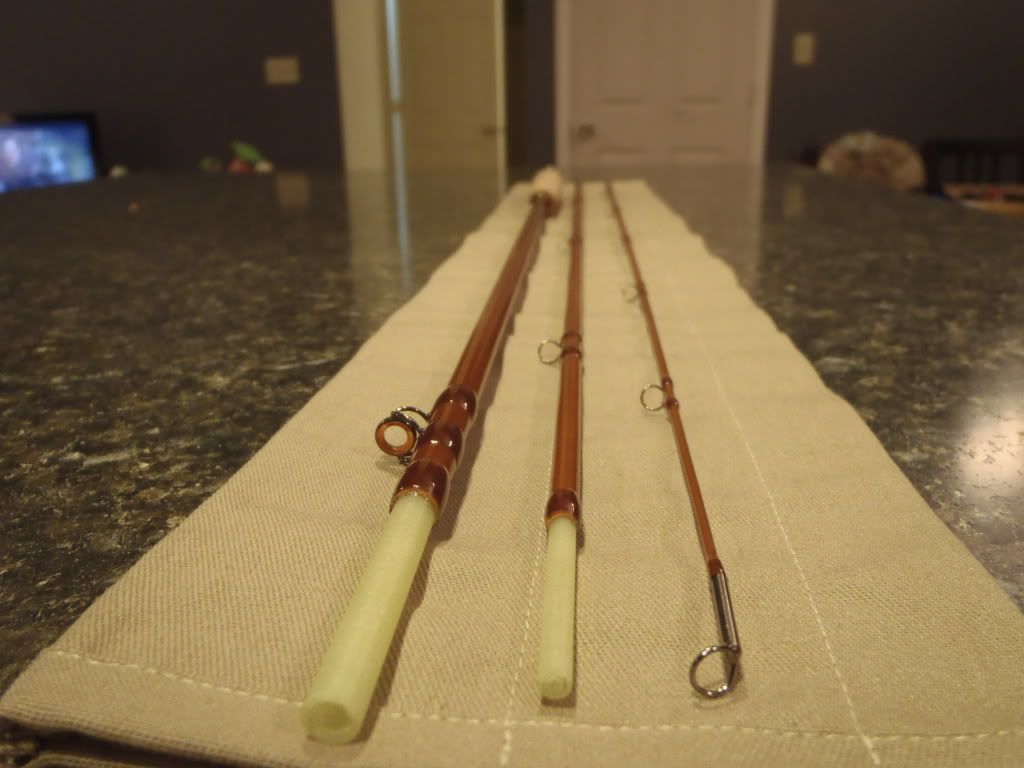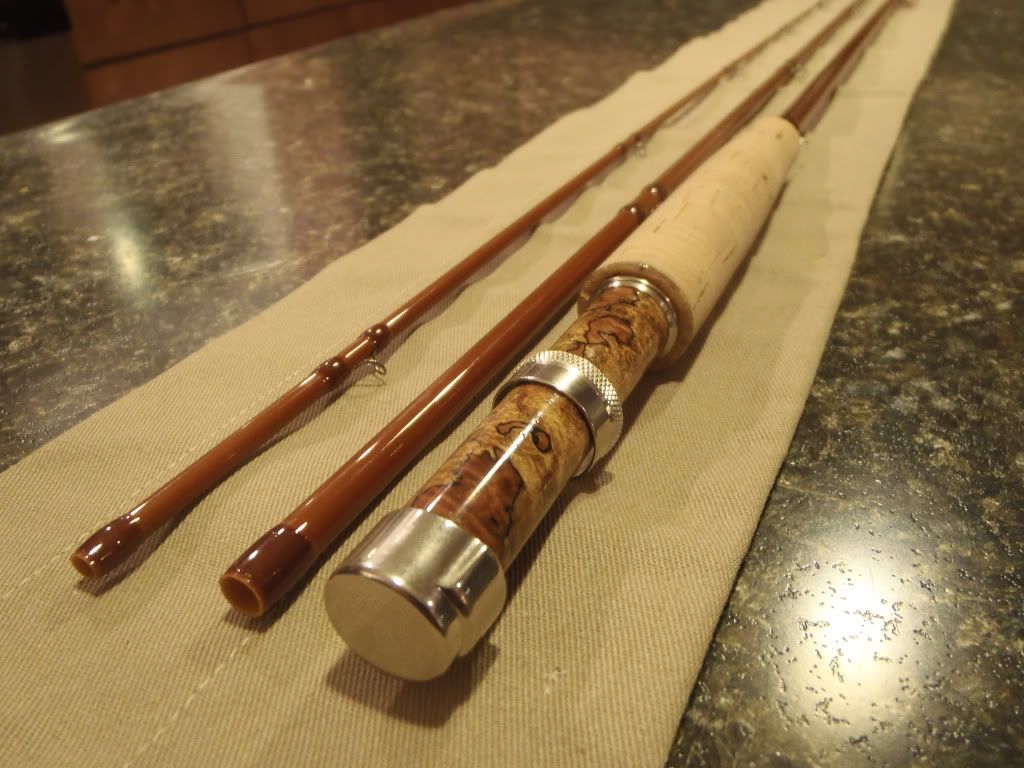 Colt