Hiker, Fisher, Writer, Bum
The link below jumps to a brief list of gift guide ideas for fly fishing anglers. Hope you all get the gift you desire this Christmas season.
http://www.adventuresnw.net/2013/12/gift-guide-for-fly-fishers/
NOTE: This is the third in a series of sport-specific Gift Guide features. We'll post new guides daily for the next couple weeks.

See the other guides here.
When considering gifts for anglers, unlimited choices await you. There's no such thing as an angler with too many fly rods, flies, or fishing gadgets. With that in mind, we've found a few things sure to please any angler this holiday season.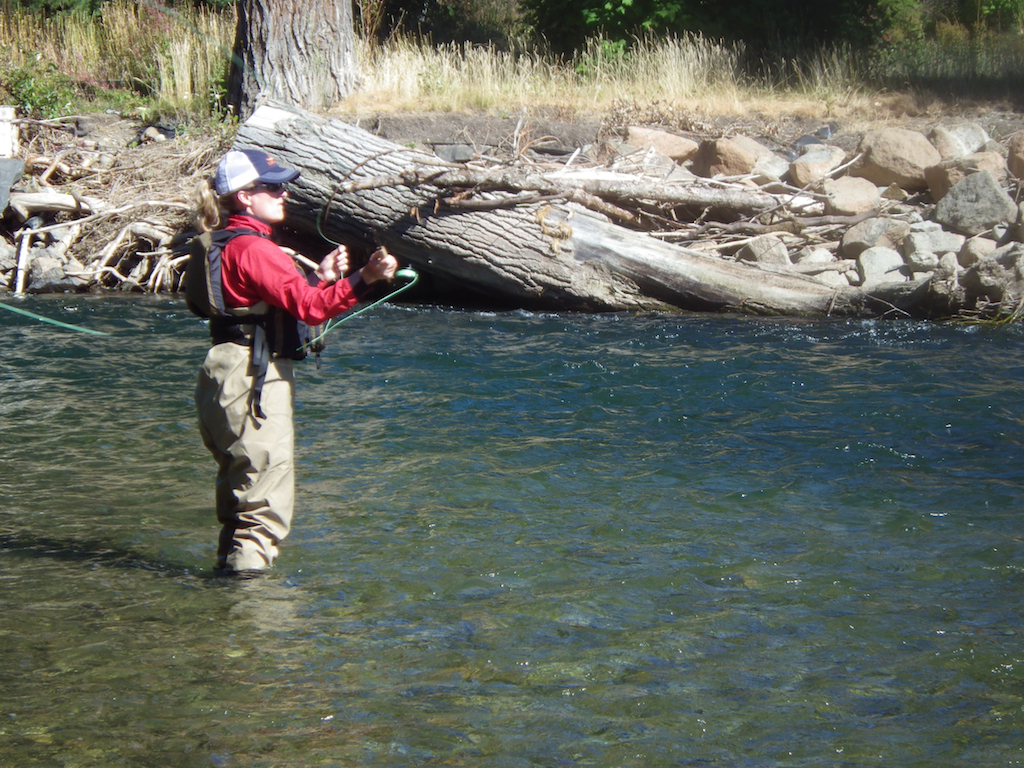 Orvis Guide Sling Pack, $139
When it comes to toting your angling gear along with other essentials for a long day on the river, Guide Sling Pack functions far better than those old-school multi-pocketed vests. The Guide Sling's broad carry straps rides securely and comfortably on the shoulder in its carrying position on your back. When you need to tie on a new fly, slip on a rain jacket, or dig out your lunch, the pack slides smoothly into work position on your chest where you'll find a number of pockets organizing your gear.
The huge main compartment easily stores a light jacket, a stash of snacks, and a number of fly boxes. A water bottle sleeve keeps beverages close at hand, and a selection of slots, clips and sleeves store your tippets, nippers, scissors/clamps, and tools. The Guide Sling is roomy, rides comfortably, and stays out of your way when fishing. In short, the ideal pack for active anglers.
http://www.orvis.com/store/product.aspx?pf_id=7H9X
Redington Butterstick fiberglass rod, $249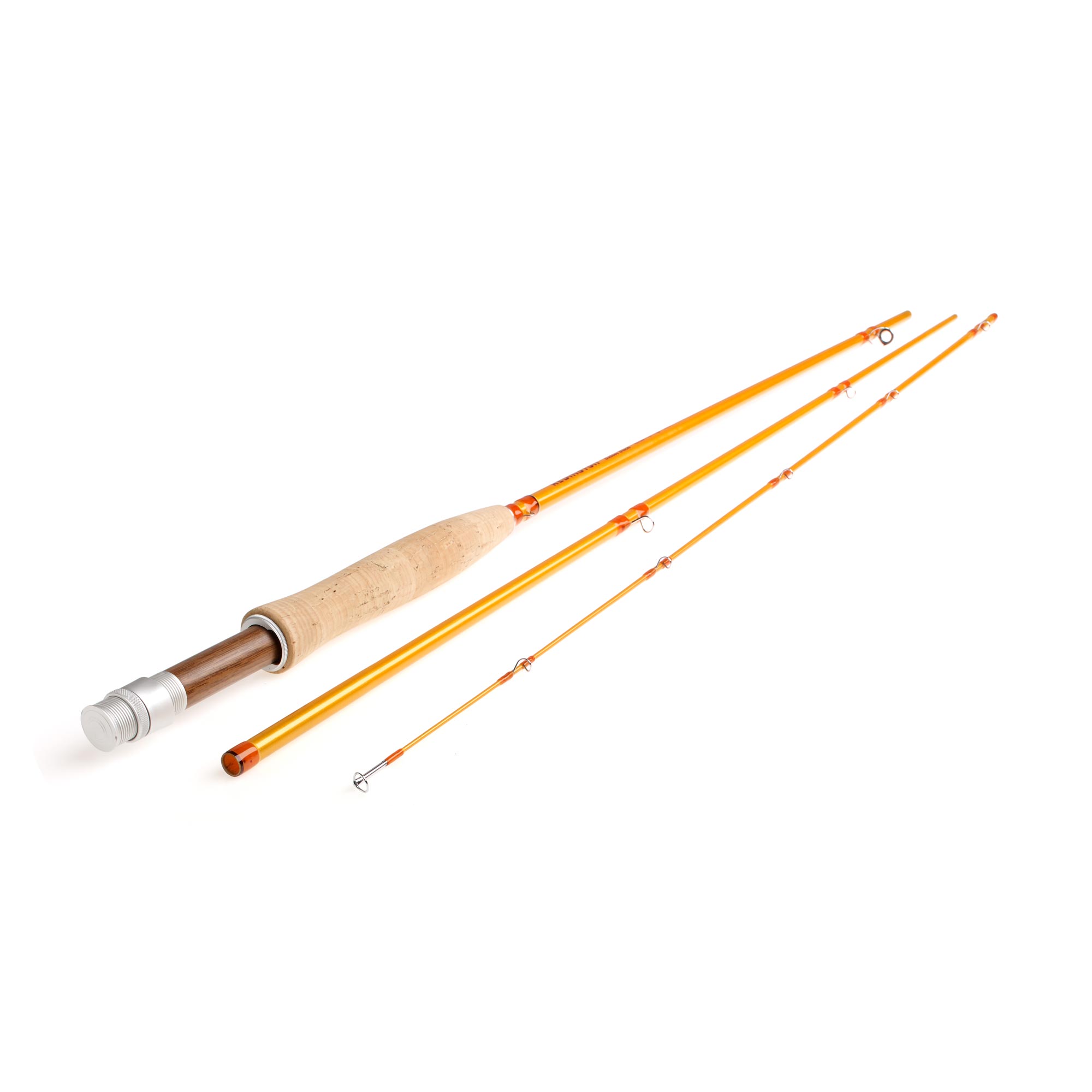 A clear winner in the contest for best rod name, the Butterstick also scores as a dry-fly specialist rod ideal for small streams and big fish. The creamy yellow fiberglass rod offers a smooth slow-action stroke with plenty of power and accuracy.
While working the summer hatches of PMDs and small caddis flies on a variety of Western Washington mountain streams, we found the Butterstick presents small dry flies with barely a ripple on the water. The Butterstick features sliding reel rings on a cork reel seat on the 2-, 3- and short 4-wt versions while the 7'6" 4-wt and 8-ft 5-wt feature screw-lock rings on a hardwood reel seat. The 6'6" 3-wt was our favorite for small mountain streams holding feisty cutts, bows and brookies.
http://www.redington.com/fly-fishing-rods/butter-stick/
Fast Eddy Tenkara Rod, $139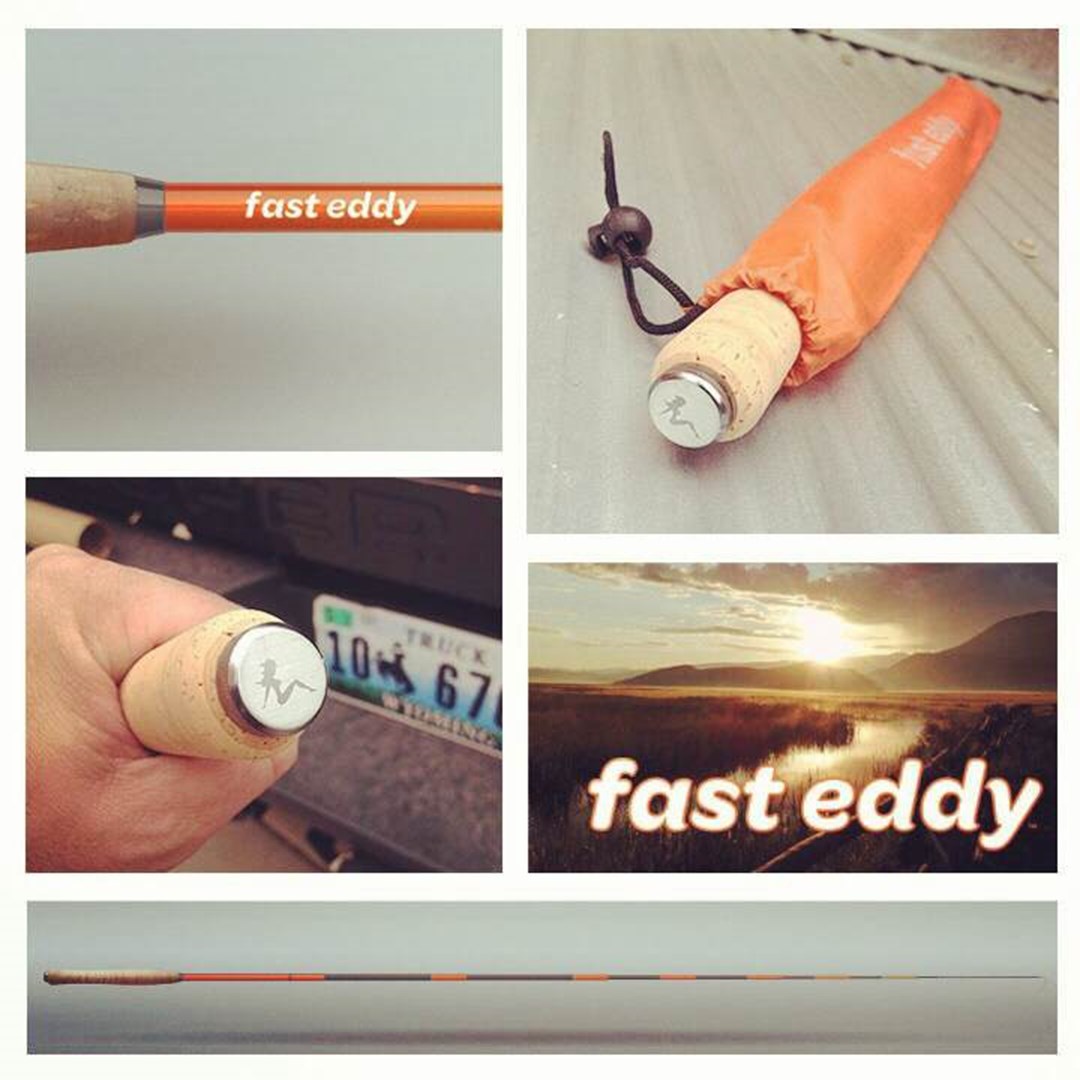 No reel, no set up a multi-section rod, no worrying about boxes of flies and spools of line. The art of Tenkara fishing uses a simple flexible rod with a braided line attached directly to the tip. Typically, Tenkara anglers focus on using just a few simple soft-hackle or attractor dry flies. In short, it's fishing the Huck Finn way – flip out a line with a simple lure and when the fish strikes, hand-line it in to your net. New rod maker Fast Eddy offers a simple yet supple rod that telescopes out from its cork grip, creating a 10-foot fiberglass rod with the delicate tip action needed to gently flip those small flies to feeding trout. Tenkara is fly fishing at its most simple, and Fast Eddy makes that simple art as inexpensive, graceful and problem free as possible.
http://www.fishtheeddy.com/
Montana Fly Company (MFC) Hot Grips tools, $7 – $12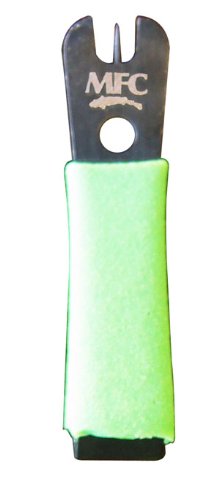 MFC offers an array of nippers, forceps and scissors that fit comfortably in the hand, and which now feature non-slip grips that work even when wet or greasy with fish slime. The Hot Grips Nips and Hot Grips Open Loops Forceps proved to be our favorites as we could work them effective even when wearing light gloves during cold steelhead days. The bright green rubberized grips also make the tools easy to spot on a gray, drizzly days.
http://www.amazon.com/MFC-Grip-Open-Forceps-5-Inch/dp/B00EDIWXFU/ref=sr_1_1?s=sporting-goods&ie=UTF8&qid=1386375654&sr=1-1&keywords=mfc+hot+grips
http://www.amazon.com/MFC-0-90-0075-Hot-Grip-Nips/dp/B00EDIWXDC/ref=sr_1_2?s=sporting-goods&ie=UTF8&qid=1386375654&sr=1-2&keywords=mfc+hot+grips