The Australian bass is no relation to the American Bass physically, but in habit reminds me of Smallmouth.
They spawn in saltwater and then migrate back up the rivers and creeks in spring and summer.
Sorta live Steelhead except not at all..
They're great on fly.
First up - fish from the lakes.
This is an early season trip fishing with jig head flies around structure.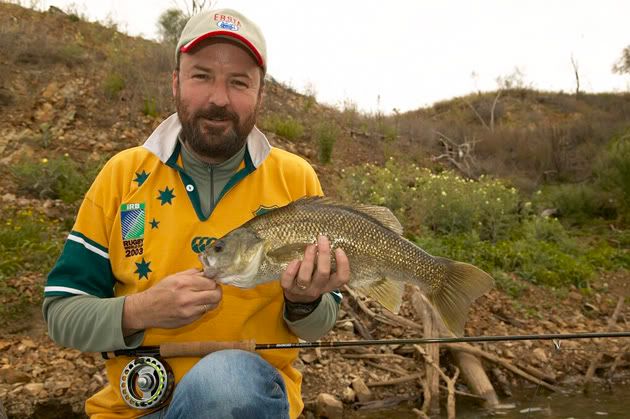 One from near the bank.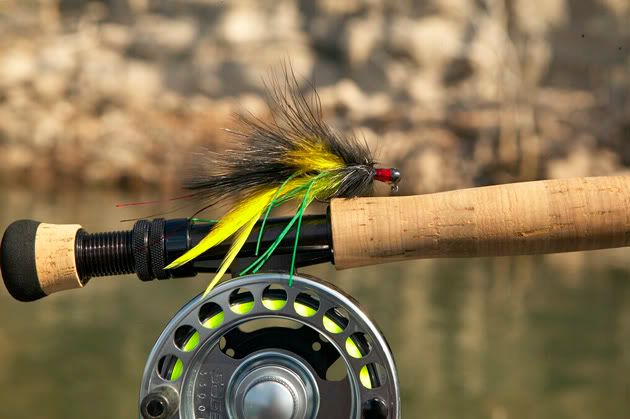 One of my own ties on an Owner jig head.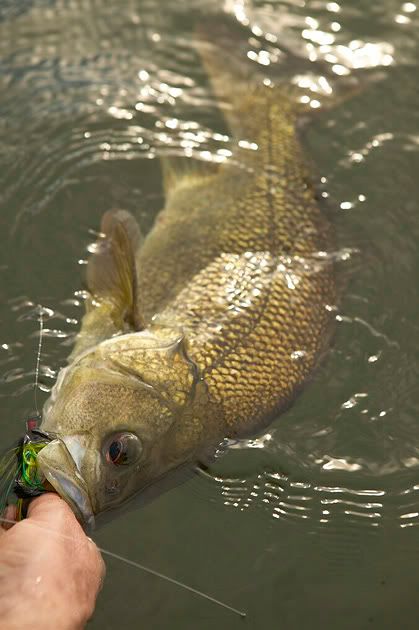 An average bass from the lake.
We tend to talk about fish length more than weight with bass
40-45 cm nose to fork of the tail is considered a 'good' fish.
A monster would be 60+ from the lake.
One on a simple foam lizard I tie.
Again, average size, but great colour.
(I'll try to find some more shots that show the lake)