So, I'm still enthralled with the critters one finds on the beaches in the Sound on low tides. With a near minus where I was yesterday, saw all kinds of crabs, amorphous looking jelly creatures, and plenty of starfish.
But look at the size of this monster! I figure nuclear contaminiation must be at play, that's a size 12 boot in the second photo for perspective. Seriously cool to a newbie like me...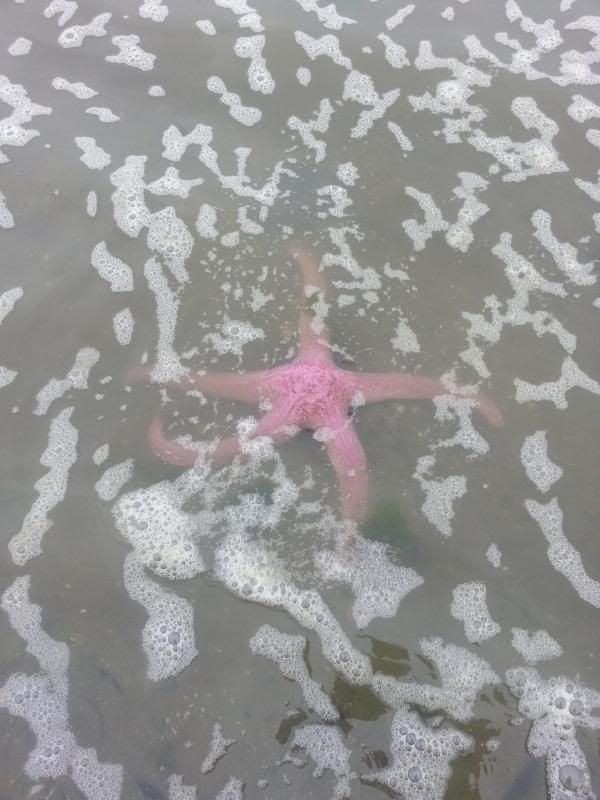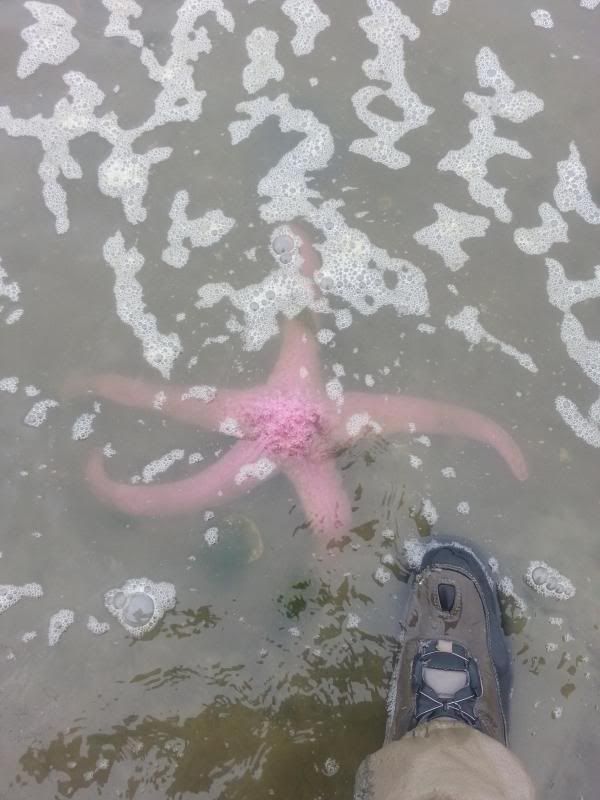 As to ths fishing...
So, headed to Hood Canal, had a few spots in mind. It's a bit of a drive for me, so was excited to have sufficient time to explore. But something was amiss. Say, oh, the 3,426 boats speeding here and there, along the shore, out in the middle, trucks with trailers at every pull-off. Come to find out that it's a shrimping day, one of only a few days when they can be harvested apparently. Scrambled down to one spot, had 5 boats speed within a long spin-cast away, last one almost swamped me, said to-hell-with this, headed elsewhere.
So, ended up hitting 2 new spots entirely for me. One I had some idea about, the other I just stumbled upon. FIrst spot yielded a few half-hearted tugs and a sculpin. But the second spot...
Landed just a bunch of quality fish. Never changed flies, fishing about mid-way thru the incoming tide. Fish were in a bout a 200yd stretch of beach, and all really nice sized as well. Fun day, the perserverance paid off. Found myself really slowing down my strip (fishing an Angel Hair Clouser) and almost every strike was in the pause. I got far more eats with the slower retrieve, and I usually strip in slower than anyone else I've seen on the water. One of the advantages of a floating line as well.
Anyway, thought I'd share. Last trip out for awhile, good way to spend a day for certain.
Dan
Typical fish from yesterday. Stayed cloudy all afternoon, definitely helped I imagine...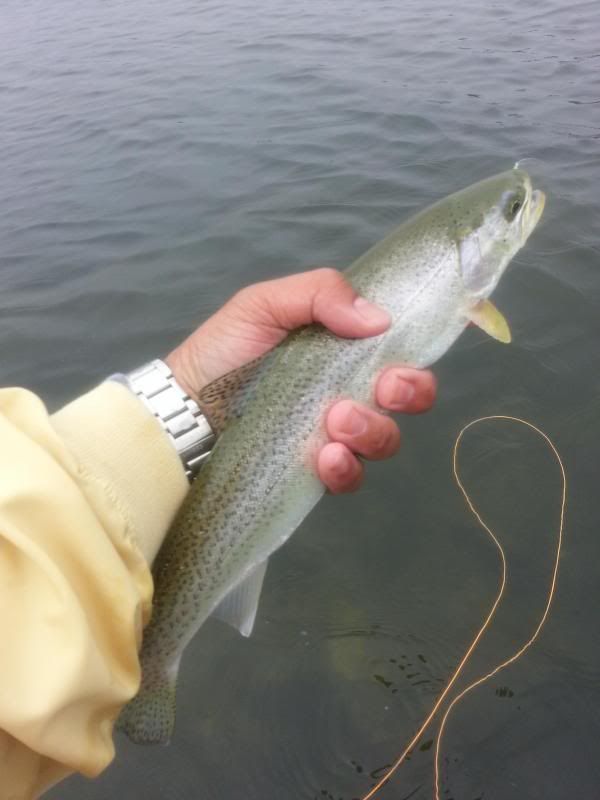 Nice slab