Lamson Litespeed LS 1.5 in Bronze. Comes loaded with Backing and Line.
I believe the line is a 4 or 5wt. Scientific Anglers, sorry haven't used this reel in sometime and it's just been tucked away in the safe. The line is Sage in color. Currently set up for RHW but very easily converted to Left Hand Wind
There is a minor amount of rim rash but overall this reel is in beautiful shape. Hey it's been used and has MOJO, it knows what its job is!
The Bronze color was a Limited color and you just don't see many of them come up for sale.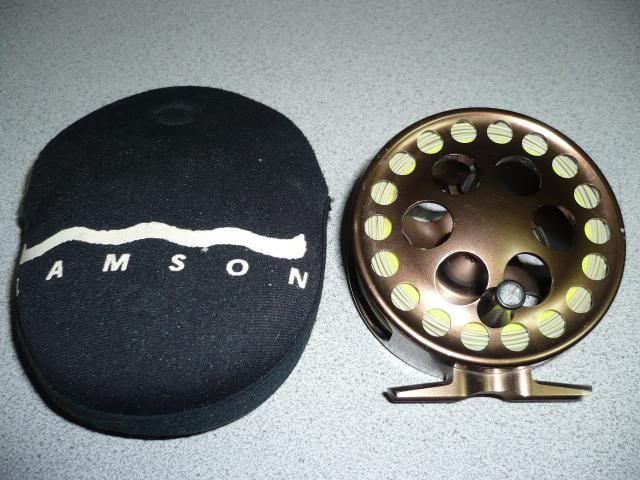 $130 Shipped USPS Priority/Insured shipping with tracking provided. USA Shipping ONLY!
Please email me at
[email protected]
for quicker response.
akalooker