The last time I was at Lost Lake it was cold, windy, and raining. To make matter worse I forgot my fingerless gloves and rain jacket. Thank goodness for friends with two of everything. This visit was markedly different. Mind you, the temperature was only in the high 20's to low 30's. The sun however was promising warmth to come soon. Can you see the frost on the deck?
It didn't take very long for the first tugs on my line and I had a brightly colored brookie in my net.
There was a light breeze on the water, just enough to hide my line and leader. The shore was ablaze with gold from the tamaracs.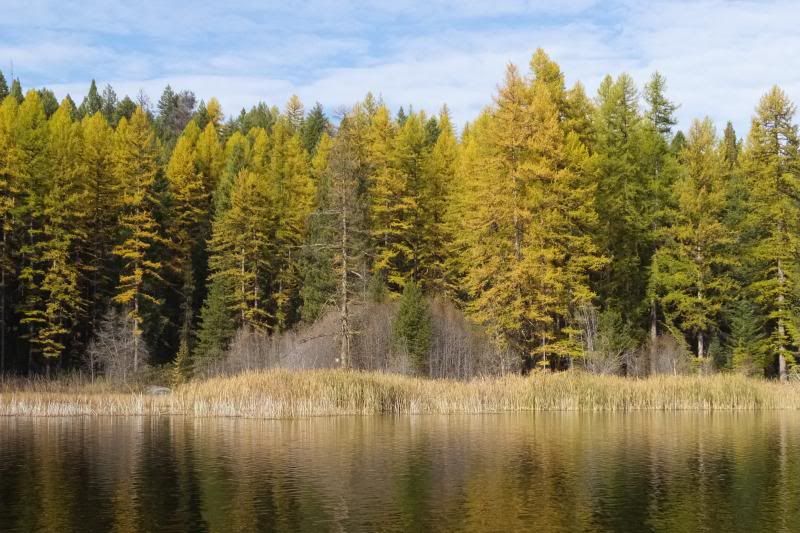 One after another these little gems, came to the fly and my net. Deep dark vermiculation with brilliant blue and red spots. Fins tipped in white, I love these fall fish.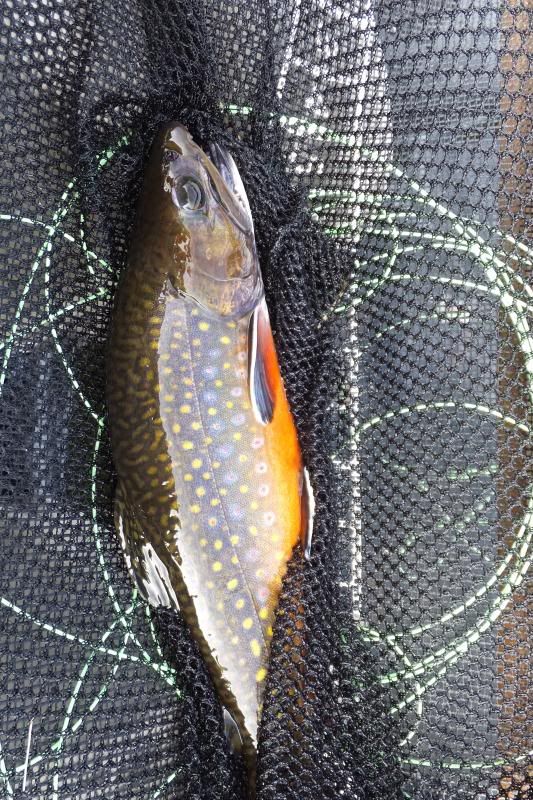 The wind quit and the lake got still. The patterns on the water were mesmerizing. The distant shores were mirrored in the still water.
The fish kept my line tight and a smile on my face. This photo belies the size of the fish, it taco'd away from the camera suggesting it's smaller that it was...honestly.
After a short lunch break I returned to the water but the bite had slowed and eventually gave up. I bailed and headed for the Chesaw Tavern for a cold beer. After a pint of Alpine Brewing's Tamarac Ale I headed home. The sunset that night rivaled the colorful fish I caught in the morning hours. The moon rose over the house only to steal some of the brilliance of the stars that night. Who knew the moon was a thief...?