My latest trip to Kona was a productive sashimi-fest with some great action on tuna, marlin and various reef species. I don't have time to do a big-ass report so I'll just let the photos tell the story. Before the bluewater trip, I had a few days to chase
my usual mix of strange and bizarre reef creatures. I've spent a couple years working out some specialized techniques for parrotfish on the fly, which is funny and pretty wacky considering they are s'posed to "only" eat coral polyps. Sometimes it helps to ignore their "usual" behavior and treat them like any other fish. They put up an incredible fight for their size and have their own interesting beauty. They will hit northwest cutthroat flies like reverse spiders. Allen reels are great parrotfish reels. They really have the special sauce and gearing to stop a parrotfish in his tracks and keep it from busting off in the bommies.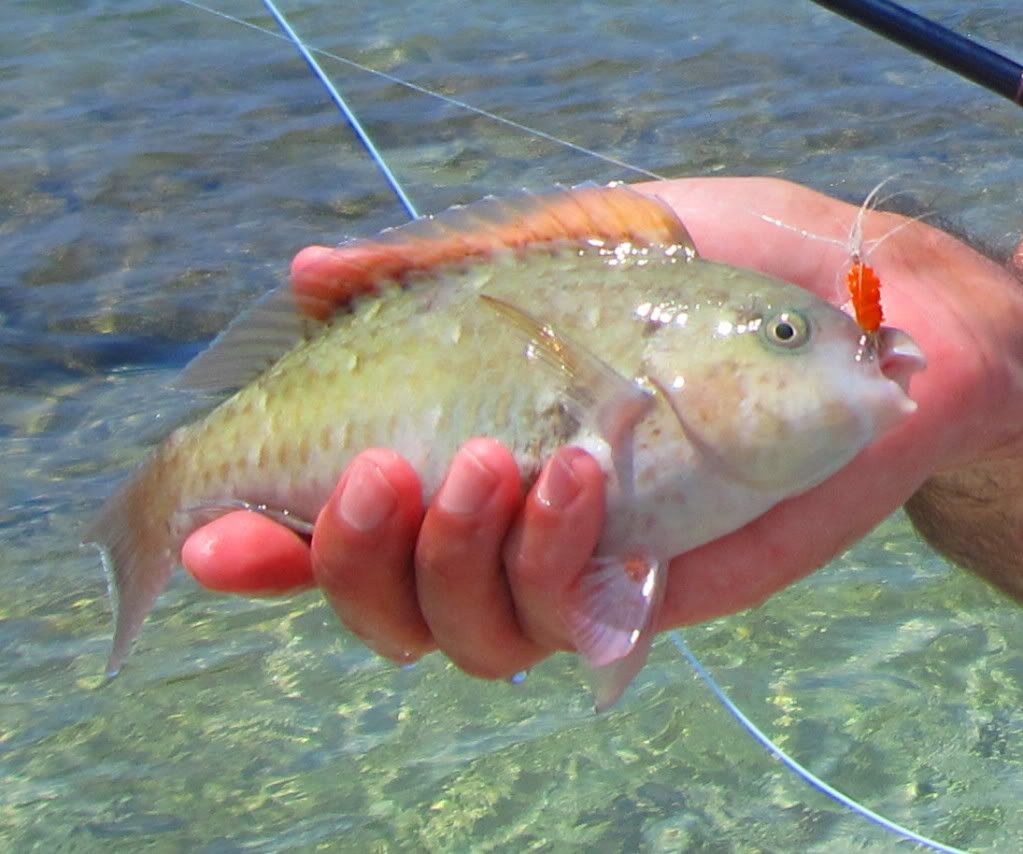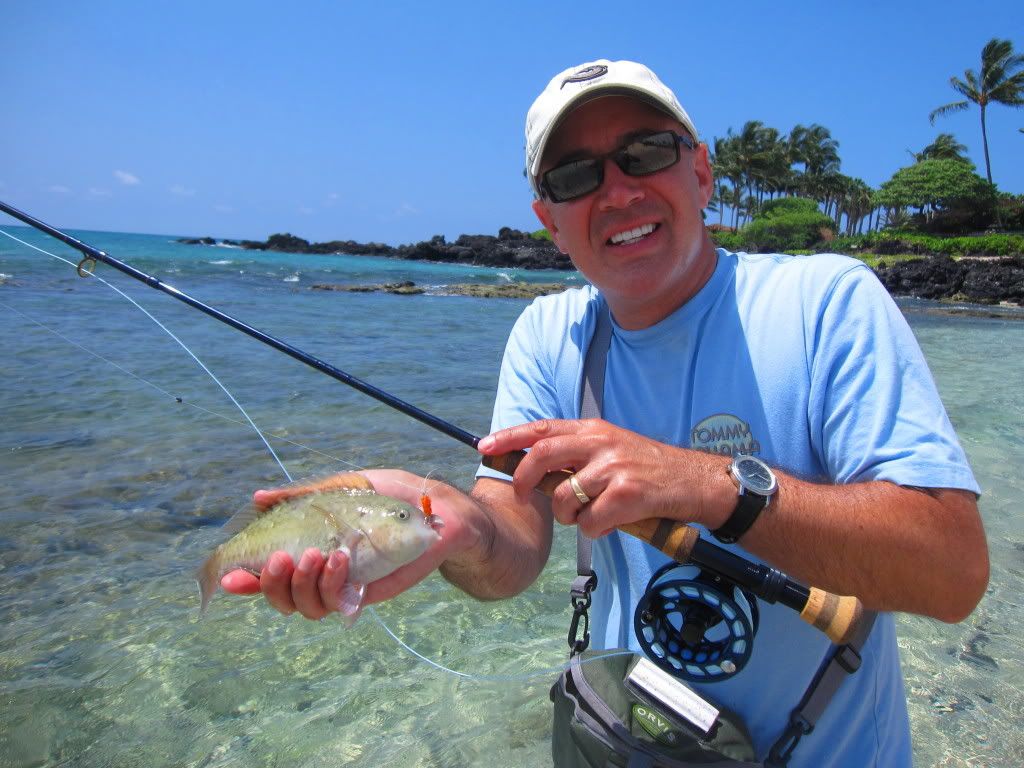 And plenty of pugnacious damselfish and other shit too…………..good times.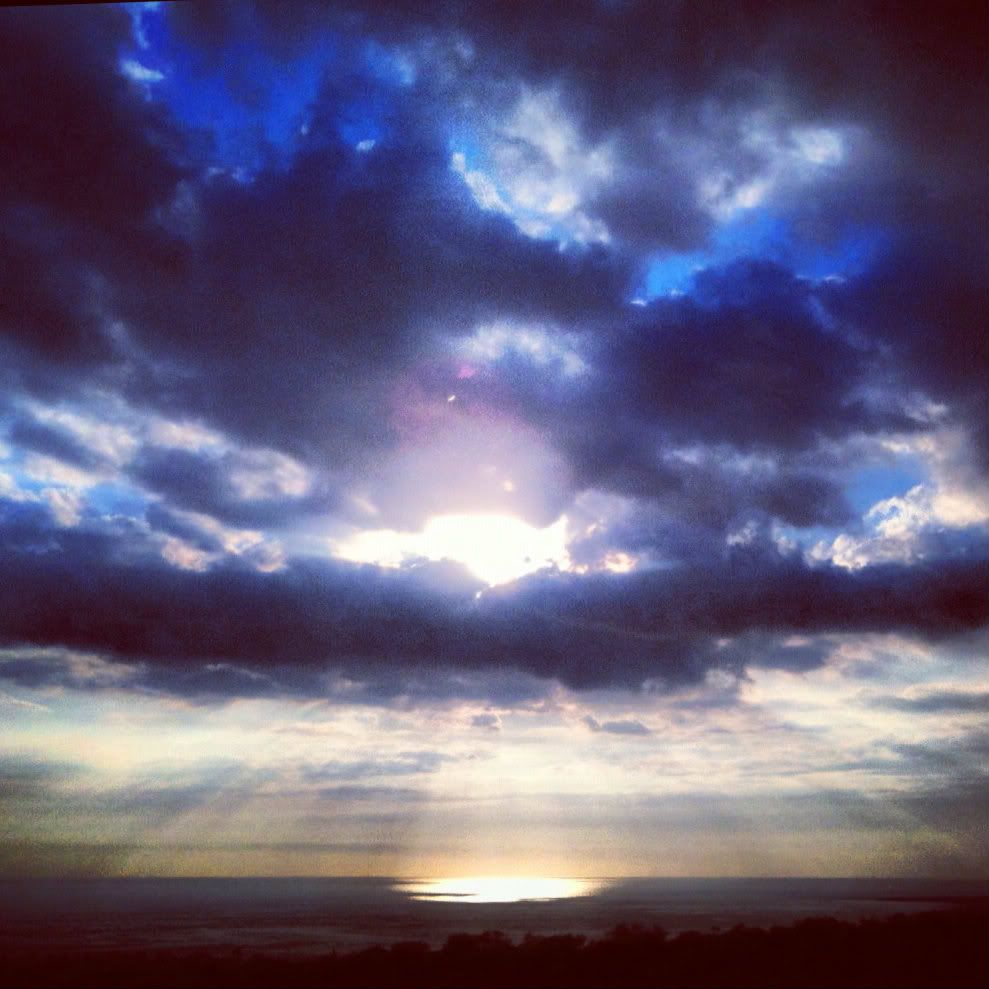 Then we had a great time chasing sashimi.
Our good buddies Scott and Doug joined us for a day with our friend and awesome Kona guide Russ Nitta. We've had some great trips with Russ over the years and this was no exception. The only problem was a pesky marlin that interrupted our sashimi trip. I had to deal with the interloper and whip his ass so we could release him and resume our hunt for fresh sashimi.
After we dealt with that creature,we settled in for some fun times battling good-sized yellowfin feeding betwixt and between pods of porpoise…….here we go………………