Another way to use those big feathers for soft hackles.
tied here on a basic Pheasant Tail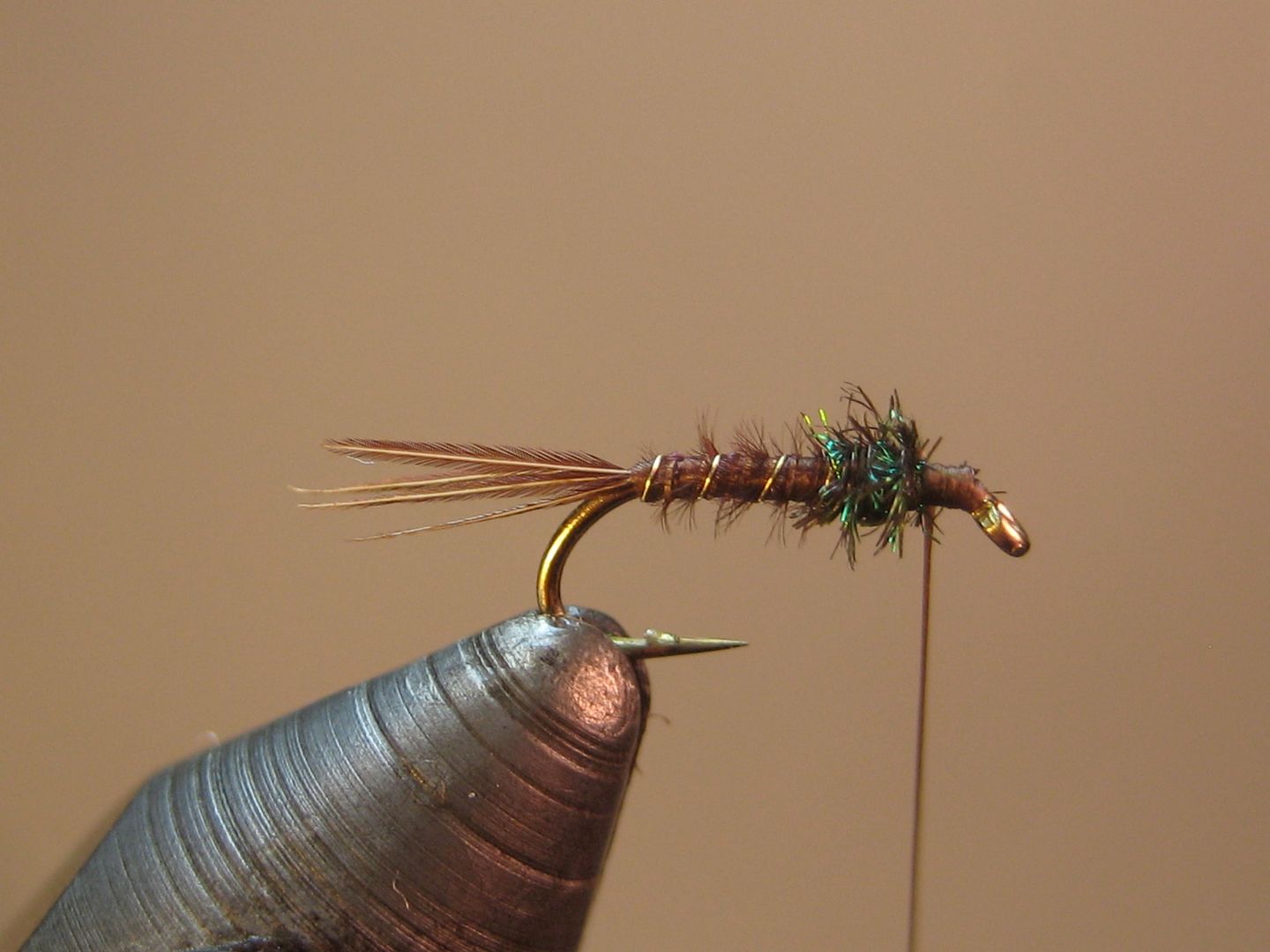 this feather would be perfect for a #8 but I'm interested in something more like a #18
insert the barbs in clip (extend about shank length); Petijean's is a nice tool, and makes it easy to show the process in photos, but any clip will do the job
trim the butt ends close, but leave enough to grab with the thread
split thread (UTC 70 used here)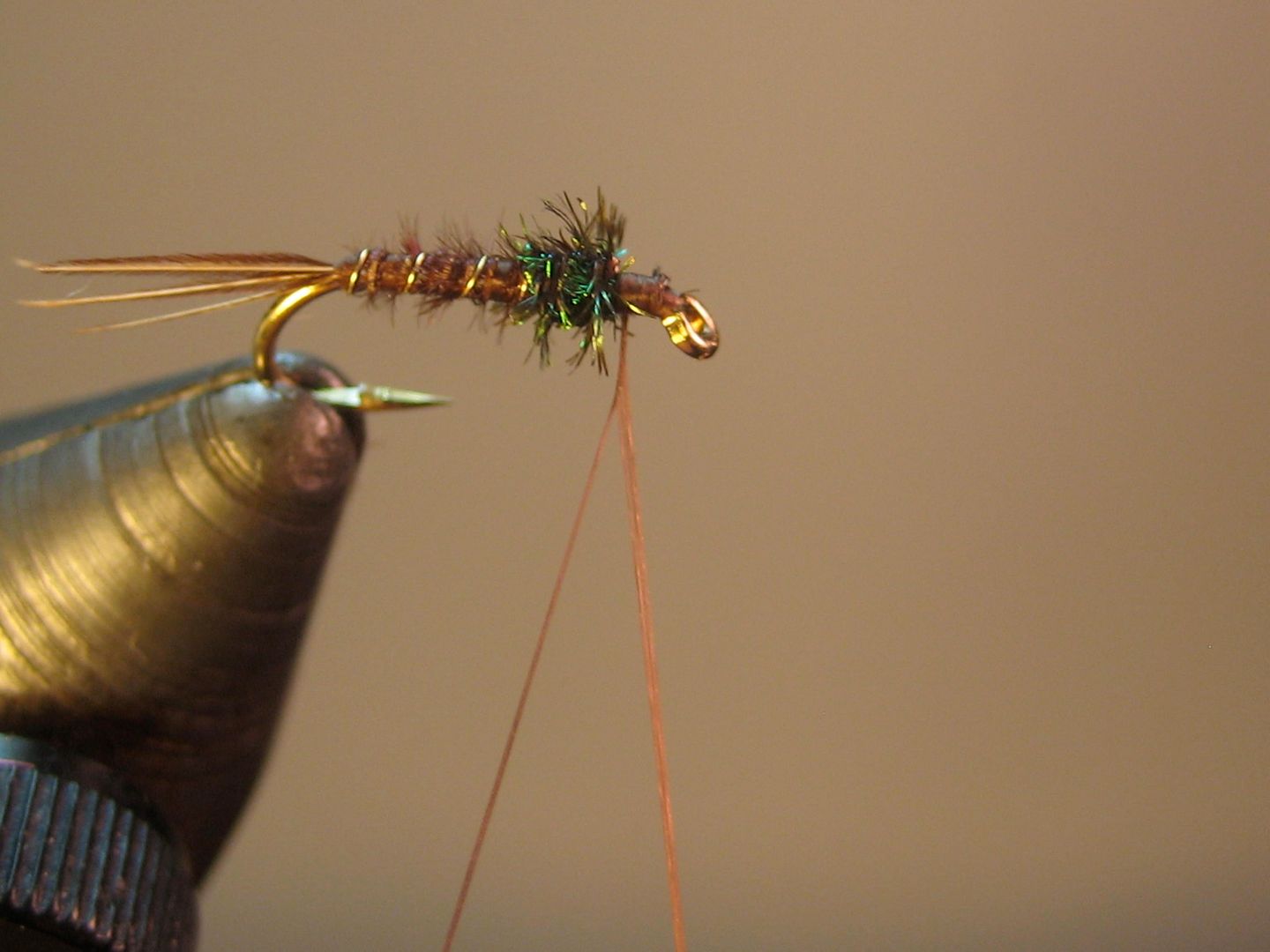 insert clip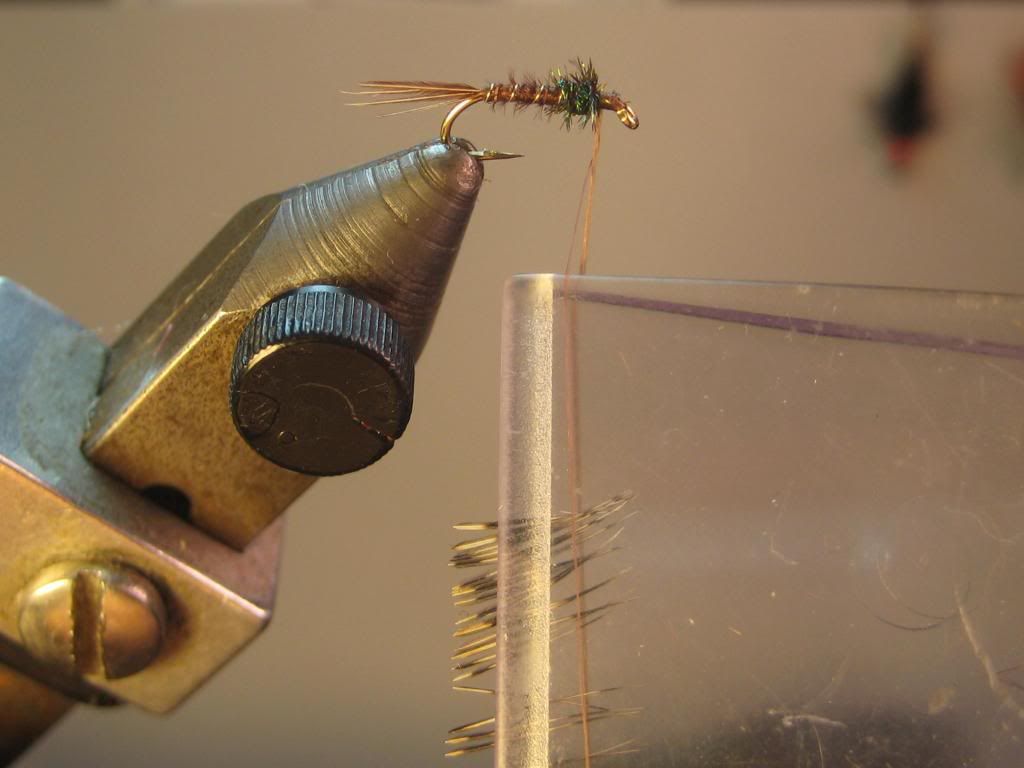 slide thread down till it captures the barbs and release clip
spin bobbin to lock in feather barbs
wet fingers, stroke fibers back while wrapping "hackle"
half hitch, SHHAN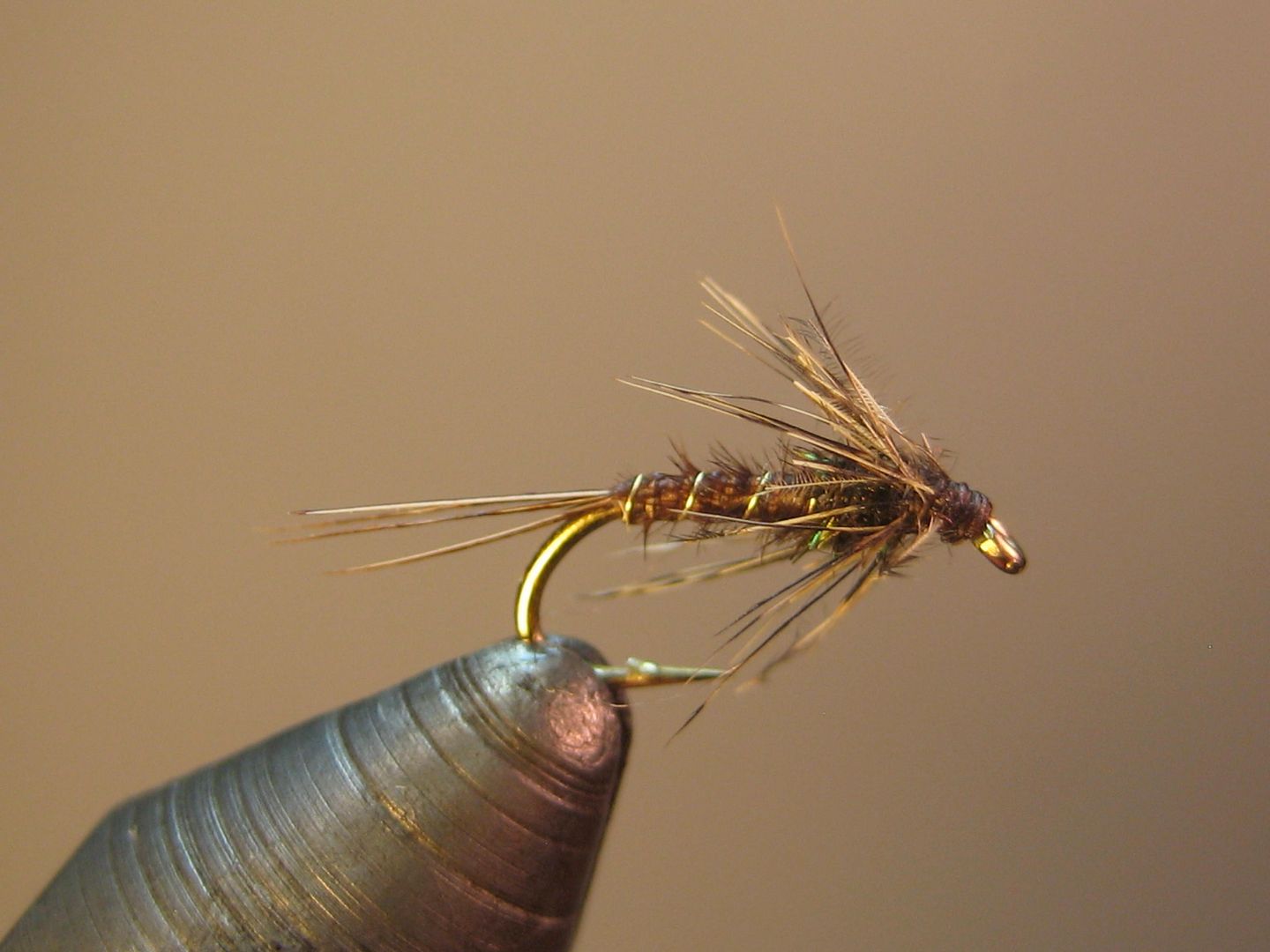 Craig Mathews
and Walter Wiese
have put together excellent instructions using oversize feathers, but for the life of me, I can't spin one like Mathews and when I use Walter's method, I often get uneven distribution around the fly (more a matter of lack of ability on my part). Using the split-thread really doesn't take much longer and I've found it produces consistent results for me; YMMV.
Regards,
Scott