Owner and operator of Sea Run Pursuits
Well, I did it. I took my nephew down out and bought him his first fly rod. The rod and reel were $20 dollars. The line was a left over 6wt line I had laying around. We spent a few hours practice casting. The roll cast and a....well....somewhat overhand cast were in the books. After all this we headed down to the river. Lot's of frustration on Dereks part due to the fact that we were fishing the Davidson. This river skunks some of the most experienced fishermen. I managed one 15 inch fat brown right at dark with a size 8 stimulator splatted against a logjam. After that it was time to cook dinner and get some sleep. The next morning we woke up and Derek was down at the water (my kind of fishing buddy). Who needs breakfast when the browns are still prowling the flats. I started on the breakfast idea and Derek was busy casting away. Then it happened, Derek yelled for me to come down to the river. By the time I had a chance to run to the water he had already beached the brown and was going crazy trying to control the fish. After removing the hook and giving a lesson on fish management we had a pic or two and it was all over. I have to say this has been the most rewarding weekend of fishing I have ever had.
p.s. don't let your 12y/o nephew watch TBDiaries or bad things happen.
It all begins with a cheap fly rod and a little time. :thumb: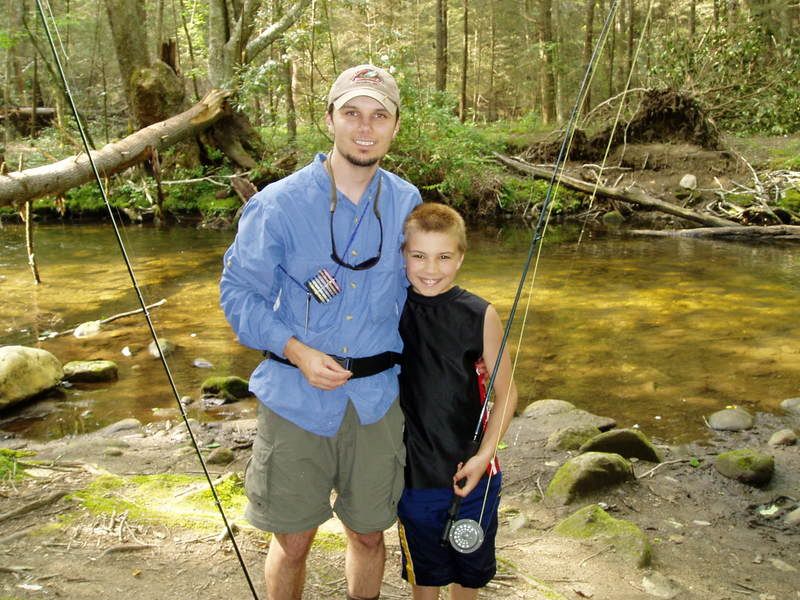 Getting the roll cast down with a good drift.
Knowing the major food groups.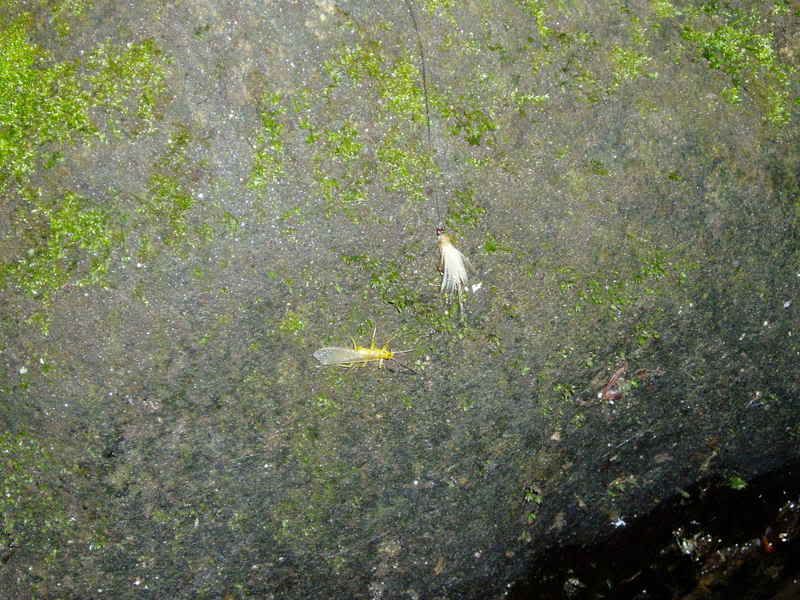 Pretty soon the casting is spot on....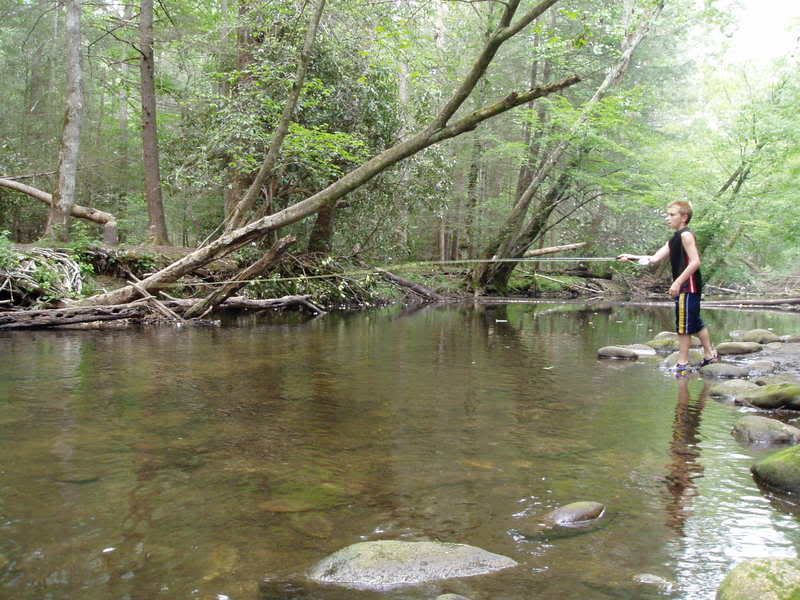 Then it all comes together to bring you this
Showing the next generation the proper way to handle fish.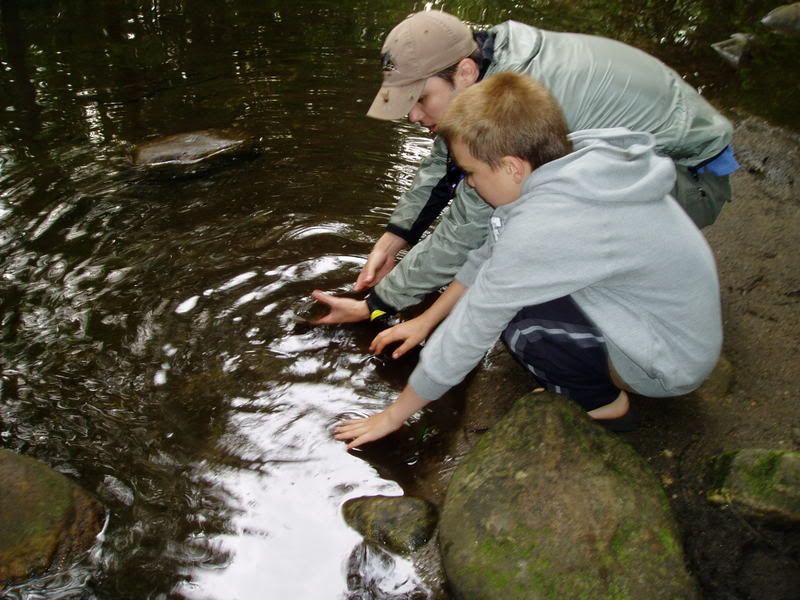 What ever you do don't let your 12 y/o watch TBD and eat 4 smores