Here is the Batson 2wt. 6'6" 4pc. It's a sweet little rod from 0' to 40' with a 3wt. line. This rod is right up with the Orvis Superfine Touch 663-4 that I love so much. For the price of this blank, it is highly under priced. It has the physical lightness of graphite, but it handles a 3wt. line akin to glass, with just a slightly faster recovery speed. I really think that graphite is at its best in the lower modulus IM6 area like this rod.
This was one of the custom seats that I worked out with Joel using the Orvis slip rings. I did three turn white tipping on every wrap. The guides are single foot light chrome with a Titanium American Tackle Titan #7 stripping guide.
It's a really fun rod! Pure lightness and tight loops.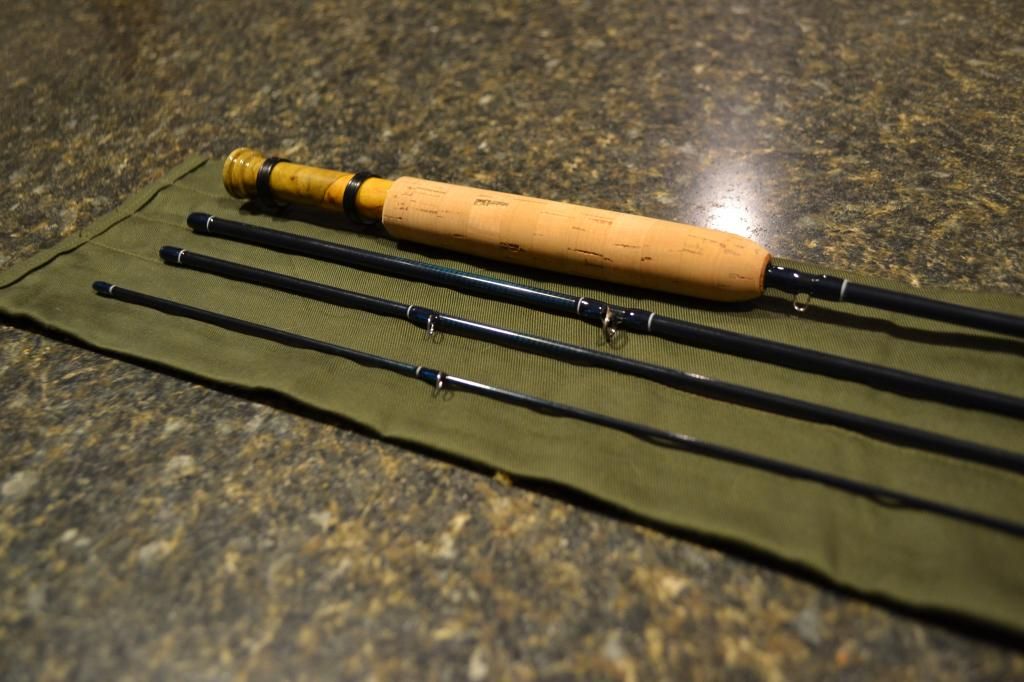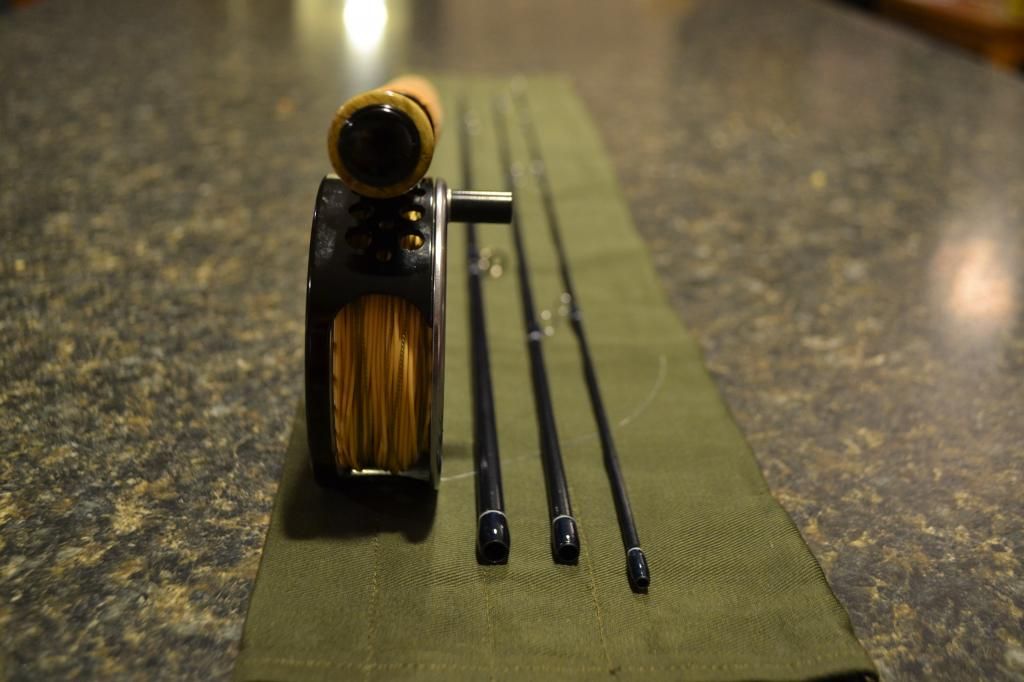 Colt