See, here in Bozeman we use dance and art to bring awareness to water issues. Maybe we can help you create a program for your fish?
https://www.bozemandailychronicle.c...7.html?utm_source=dlvr.it&utm_medium=facebook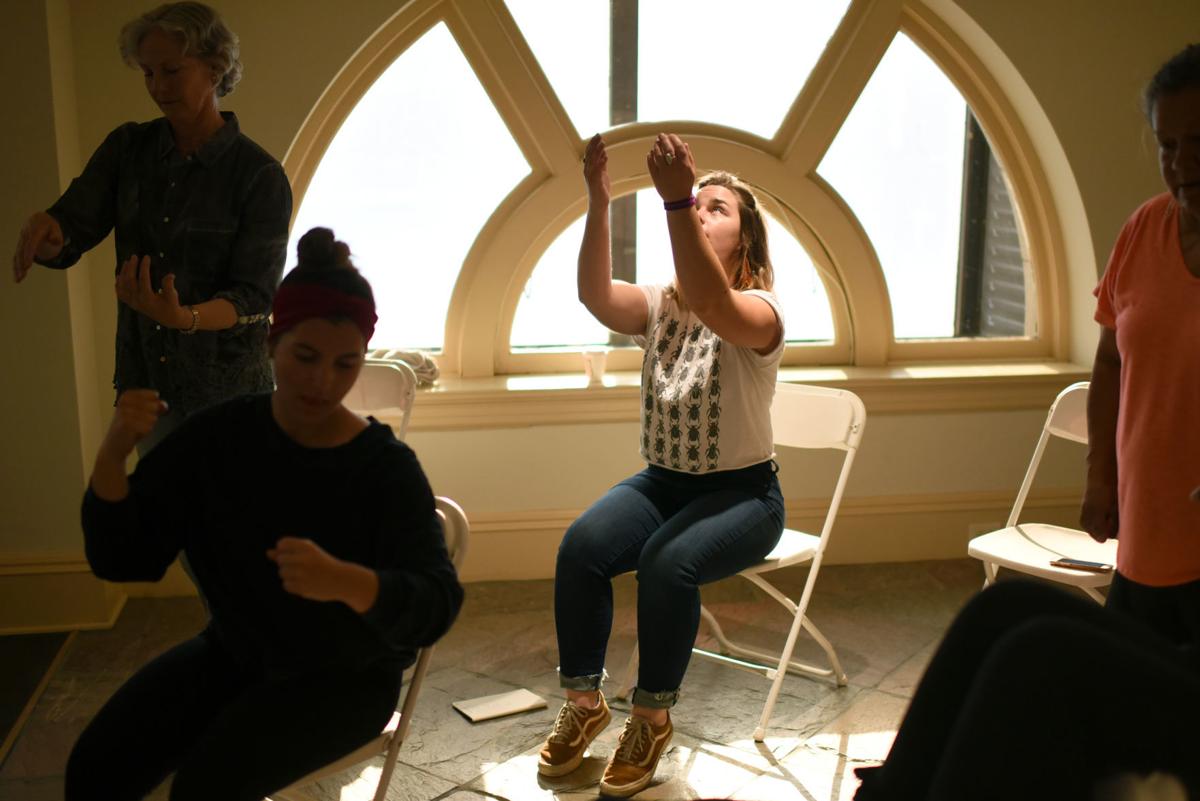 There are plenty of ways to talk about water issues in the Gallatin Valley. But a local nonprofit is hoping to change the conversation through art.
The group, Mountain Time Arts, last summer coordinated a series of four public art installations — what co-founder and producer Dede Taylor calls experiential art — including a light installation in a canal on a Bozeman ranch and a dance performance related to climate change at Bogert Park.
Now the group is back for its second season, which will include two projects in July and August. For the first, Mountain Time is working with international choreographer Ann Carlson to put on an event it calls "The Symphonic Body/Water." The event, staged in a orchestral shell designed by local architect Ben Lloyd, will feature 60 performers — from area agricultural producers to politicians, business leaders and environmentalists — in a movement-based performance.
The second, titled "Cherry River: Where the Rivers Mix," will be a collaborative musical performance featuring Native American scholar and musician Shane Doyle and artist Mary Ellen Strom. Musicians will perform on drift boats floating down the Madison, Gallatin and Jefferson rivers as they come together to form the Missouri.
According to the group, Cherry River is the indigenous name for the Gallatin, and the event will include an honorary name change ceremony that will "venerate the ecology of running water and the biotic interactions amongst plants, animals and microorganisms that make up the ecosystem of this treasured river."
The first event will be held July 18-21 and the second August 23-24. Both are free, and reservations can be made online.
Founded in 2015, Mountain Time was built, in the words of Taylor, on the idea of creative placemaking, a recent art movement that "animates public and private spaces...and brings diverse people together to celebrate, inspire and be inspired," according to the National Endowment for the Arts.
With persistent growth issues facing the Gallatin Valley, the group wanted to address at least part of the problem through art. Water, with its universal necessity and finite nature, was the first subject that sprung to mind.
"It's a topic that lends itself to art, and is something that everyone cares about," said Taylor, an art historian and former Montana State University professor.
The group consulted with various hydrology-minded groups, including the Greater Gallatin Watershed Council and MSU scientists in developing its performances, Taylor added.
"We have all the data and know what needs to be done, but how do we get people to care enough to make their own little changes?" she said. "The art can be the element that spurs people to change."
Through its performances over the last two years, the nonprofit has aimed to not only put on a show for and create discussion within the community, but also to bring together a wide spectrum of voices that might not normally gather in the same room.
"It's community building here at the nexus of art, culture and the environment," Taylor said. "The people who participate are non-artists, and they get to see each other's concerns. So much of it is bringing the community along and communicating these issues. Plus, it's really fun."
And though the works are temporary, Taylor said she hopes they will create a lasting impact and meaningful conversations about the area's water future.
"These are expensive, big productions and then they're gone in three days," she said. "But part of the power is that it's ephemeral. What's in your mind and soul is what's permanent."