Winter arrived in the mountains of Western North Carolina a lot earlier than normal this year. Usually, she shows up fashionably late, and it's a week or two into the new year before the weather really goes crap on us. This year she kicked in the door two weeks before Christmas and dumped 1-2' of snow on us, elevation dependent. She followed up the next weekend with several inches of rain, and squeezed in another round of mid-valley and upper slope snow between then and the holiday. Late November was a bit of a washout, too. All told it's been roughly six consecutive weeks of too much water that's too damn cold in Dylar country, and while this may seem quaint to folks hailing from harsher climes, I'm simply unaccustomed to extended enforced interruptions in my fishing habit. Now, there are some workarounds, but mint juleps and dreams of spring are a poor substitute for getting out on a creek when it comes to cures for the common cabin fever. The tug's the drug, and I've been jonesing for that fix.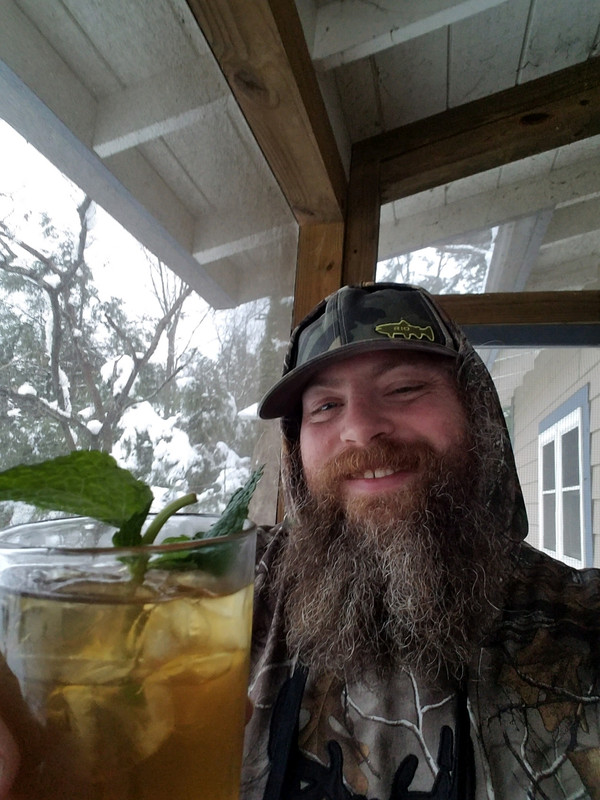 We finally got a break in the weather beginning late last week. Sunshine. Mild temperatures. A chance to clear the snowmelt at least from the headwaters streams. I am, I think, quite fortunately situated for fly fishing. I can be on anything from musky to tarpon within a morning's drive from my front door; but small stream trout fishing is my bread and butter. There are about 2500 stream miles of bluelines within 90 minutes of my house, and I'd be a fool to live here and not take advantage of that while I can still climb boulders all day. I've got a buddy—by chance the very same fellow who turned me on to the blueline bug—who had been in my ear about meeting up. and fishing some little cricks. Now, he's something of an orphan, being an immigrant to the US with his family spread to the far corners of the old British Empire. Me, I'm not an orphan, but my folks live 15 minutes away. It's easy to schedule the family time and none of us holds any illusions about the special magic of the fucking. With that in mind, I told him to head up the mountain on Christmas Eve and we'd see what we could get into.
Even with the last of the rain and snow five days in the past, we struggled mightily most of the day. Finding seams with enough slack water to present a fly effectively, was tough, as most streams had not flushed as much of the snowmelt through as I'd thought. Where we found water that had fallen out a bit, canopy cover and the contours of the country had kept too much sunlight off the water to allow the recent warmup to really take effect, and the fish were torpid and unresponsive. After bouncing without success through four creeks in three watersheds, the mission seemed in peril of catching the skunk. We needed something on a south slope with some good sun exposure. Finally, I threw out, "Well, we could just go fish the three holes on X Creek." This was not an exaggeration. Most of the creek is either inaccessibly choked out by rhododendron thickets or rendered unfishable by the unfriendly troglodytes who unfortunately own much of the land abutting the stream. It isn't enough to be a destination on its own, but it was close at hand, and, as it turned out, it provided me with the skunkbreaker, a far more than respectable brown trout for a small headwater flow.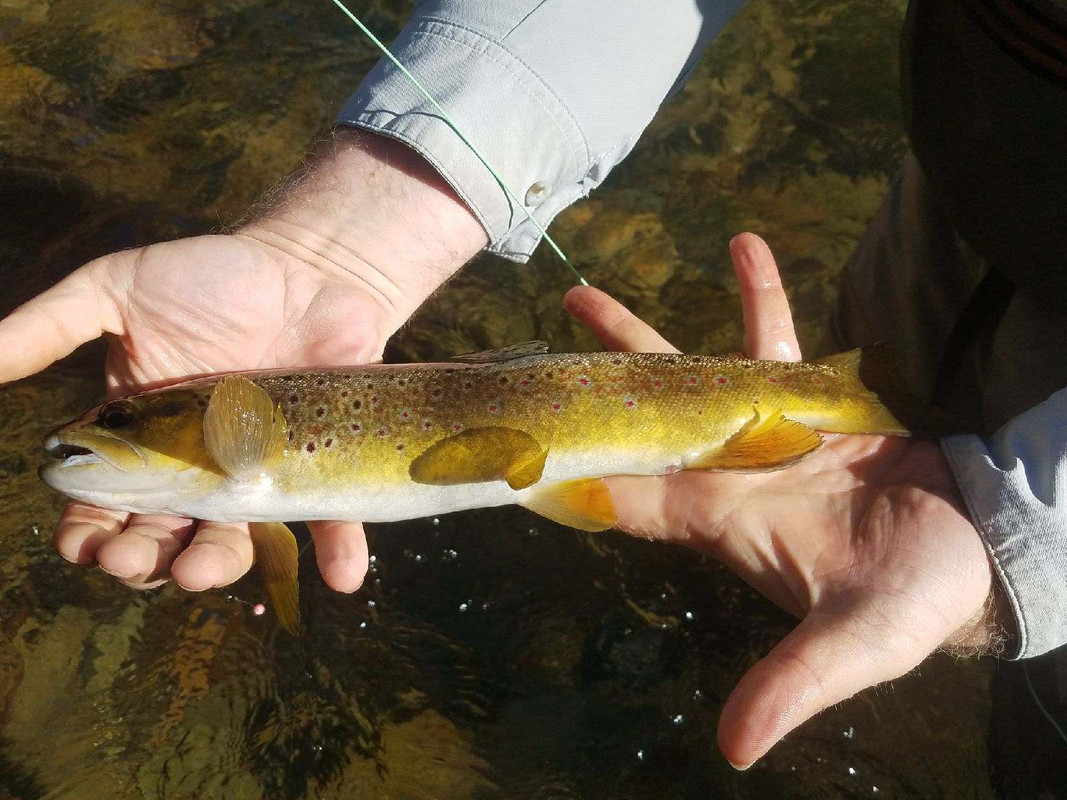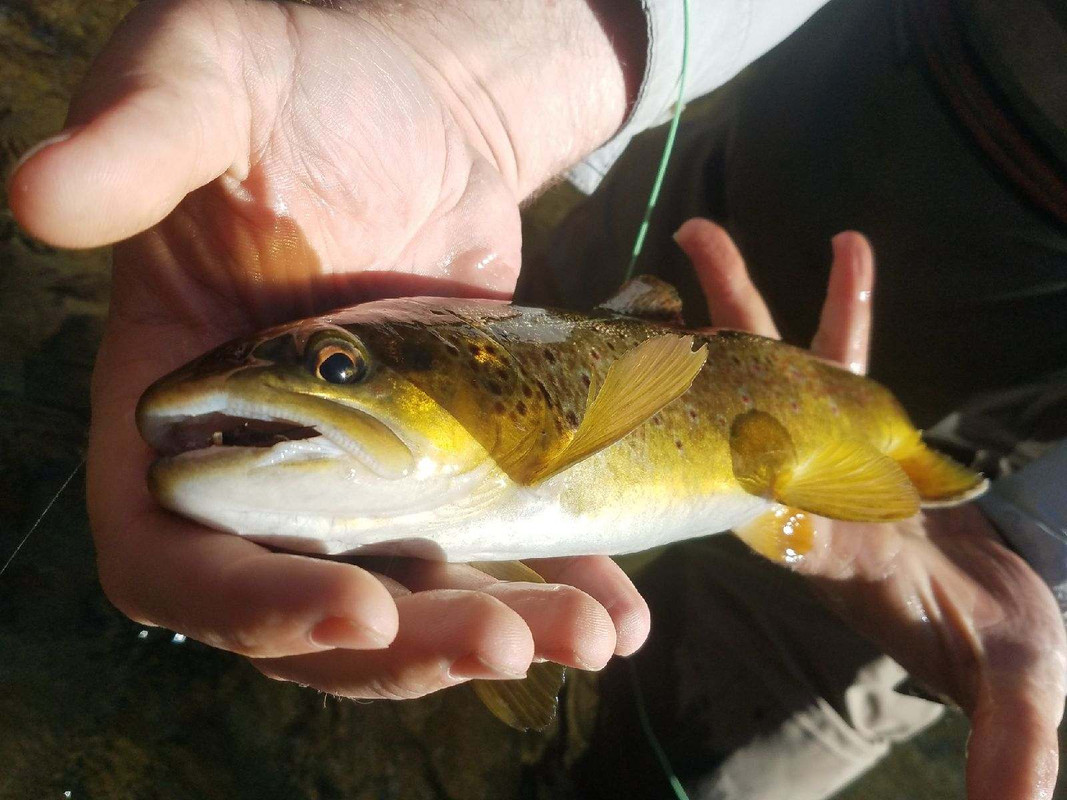 We found no further action and went to do a little sightseeing and grab pints.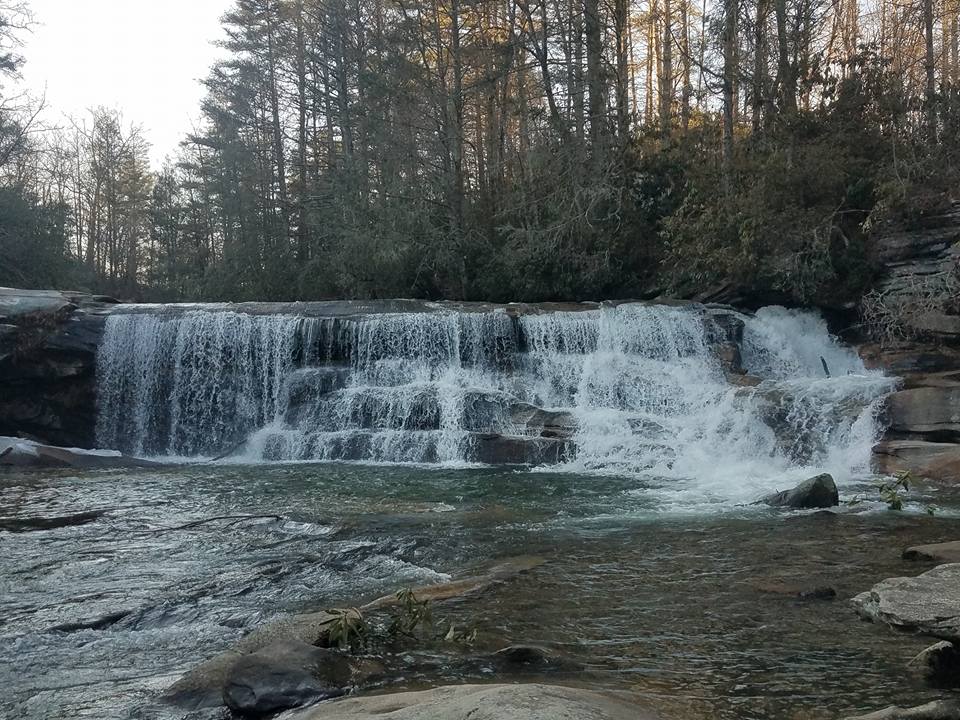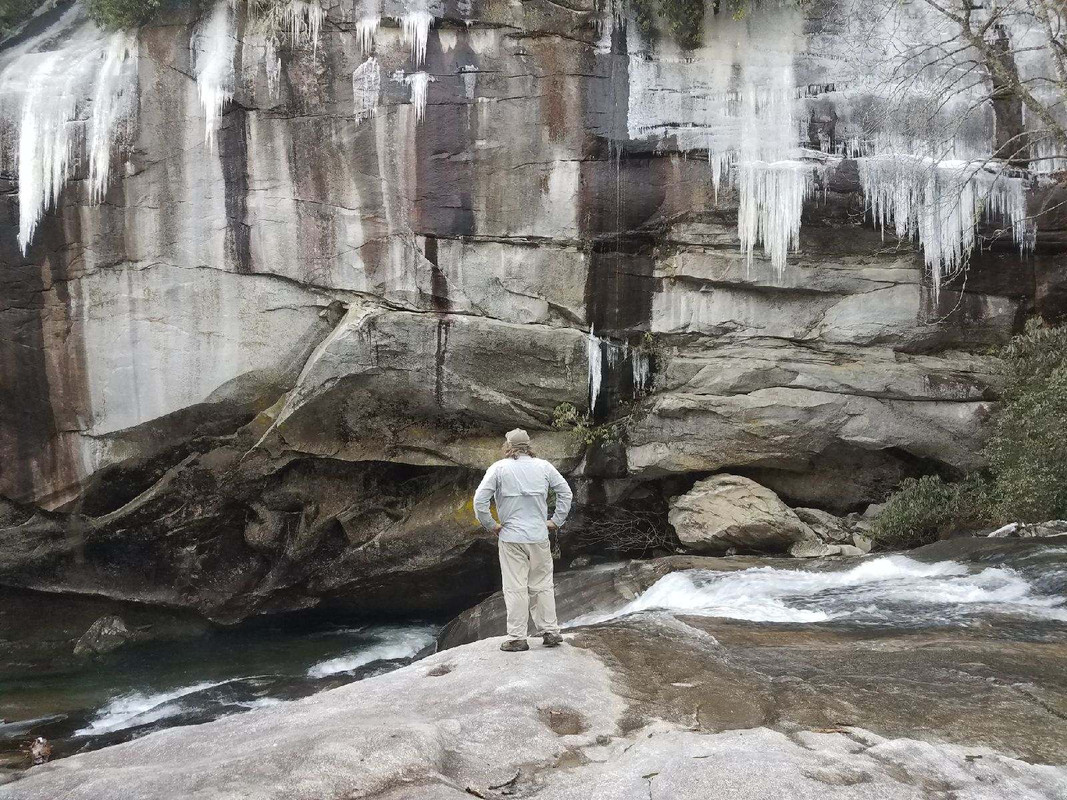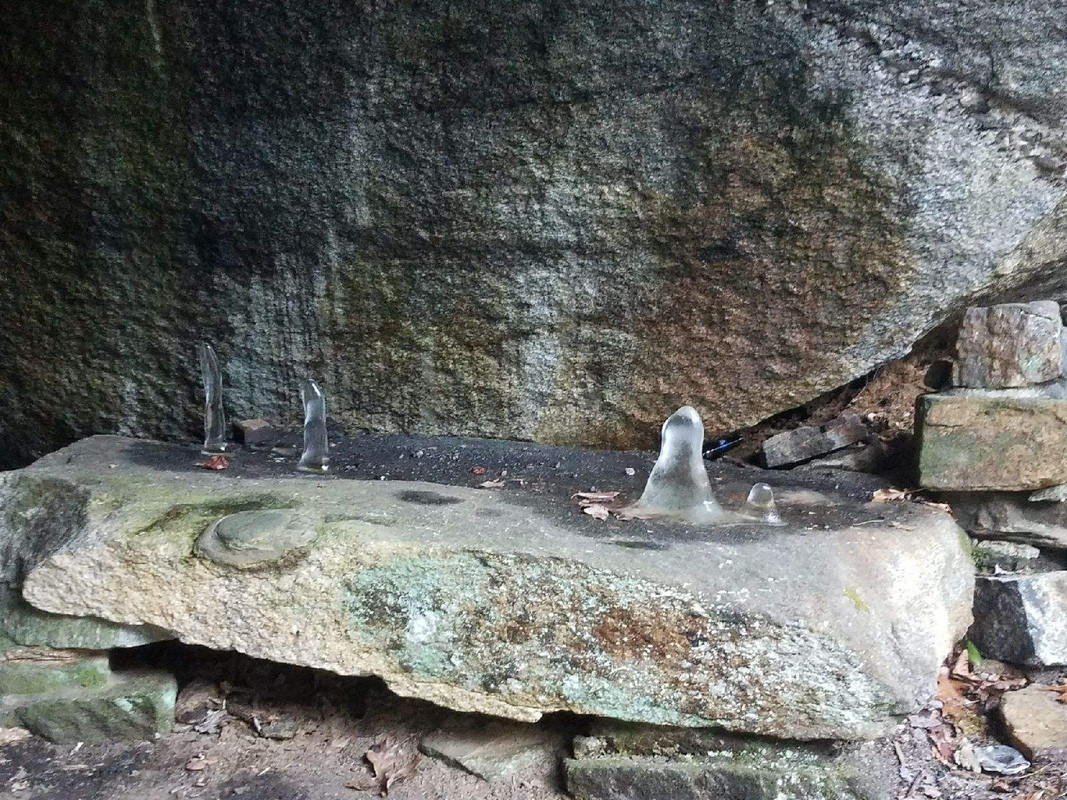 (wilderness triage center for sever butthurt)​
My boy had a lady to meet in Nashville for Christmas, but I had the time. Armed with the lessons of a tough Christmas Eve, I settled on the ideal target. A tiny south sloper that is bathed in sunlight when the leaves are off the trees. I didn't bother wasting my time on the unproductive am hours and didn't hit the water until after lunch. Choosing a truly tiny creek meant the opportunity to fish dry flies even in the dead of winter, and opportunity was quickly converted to success.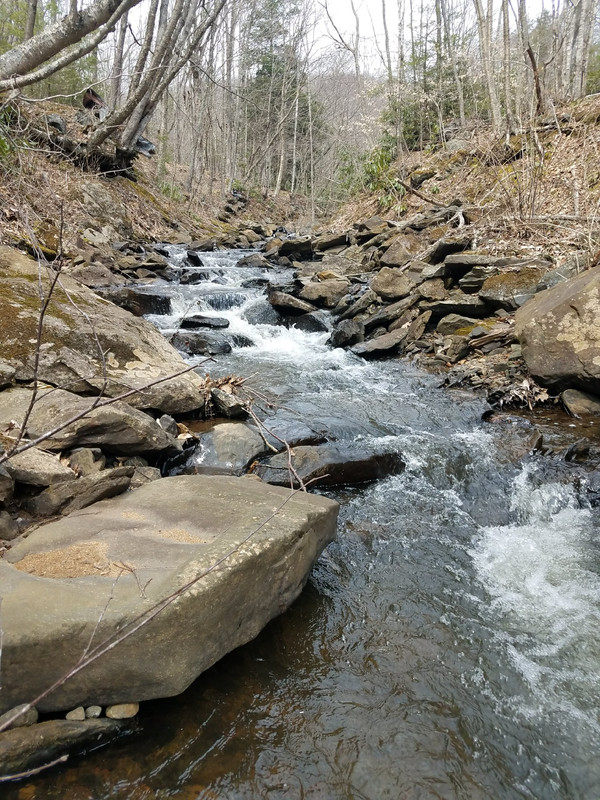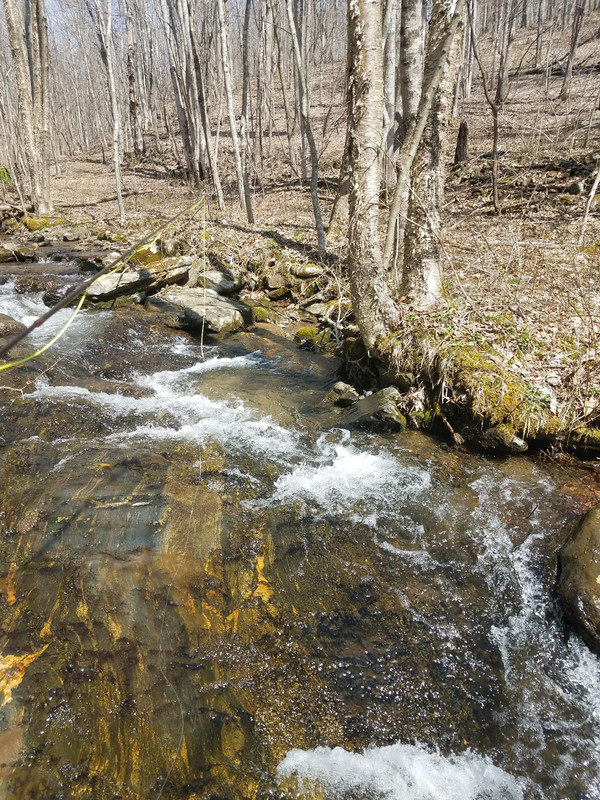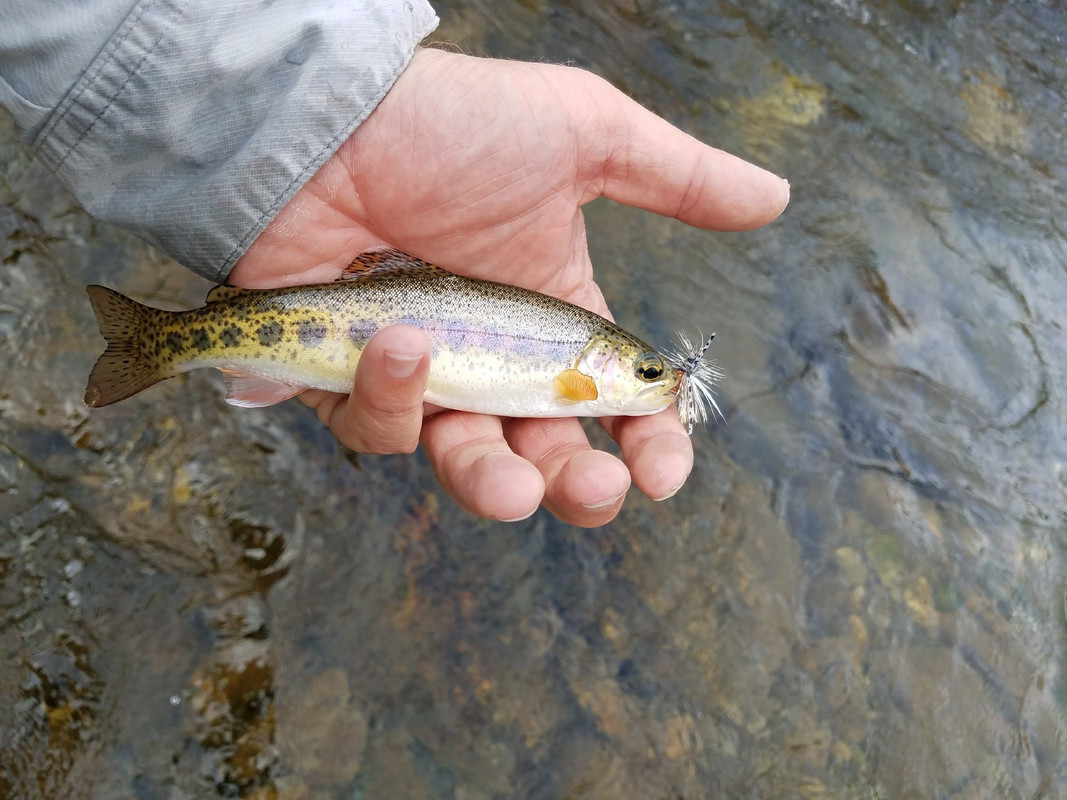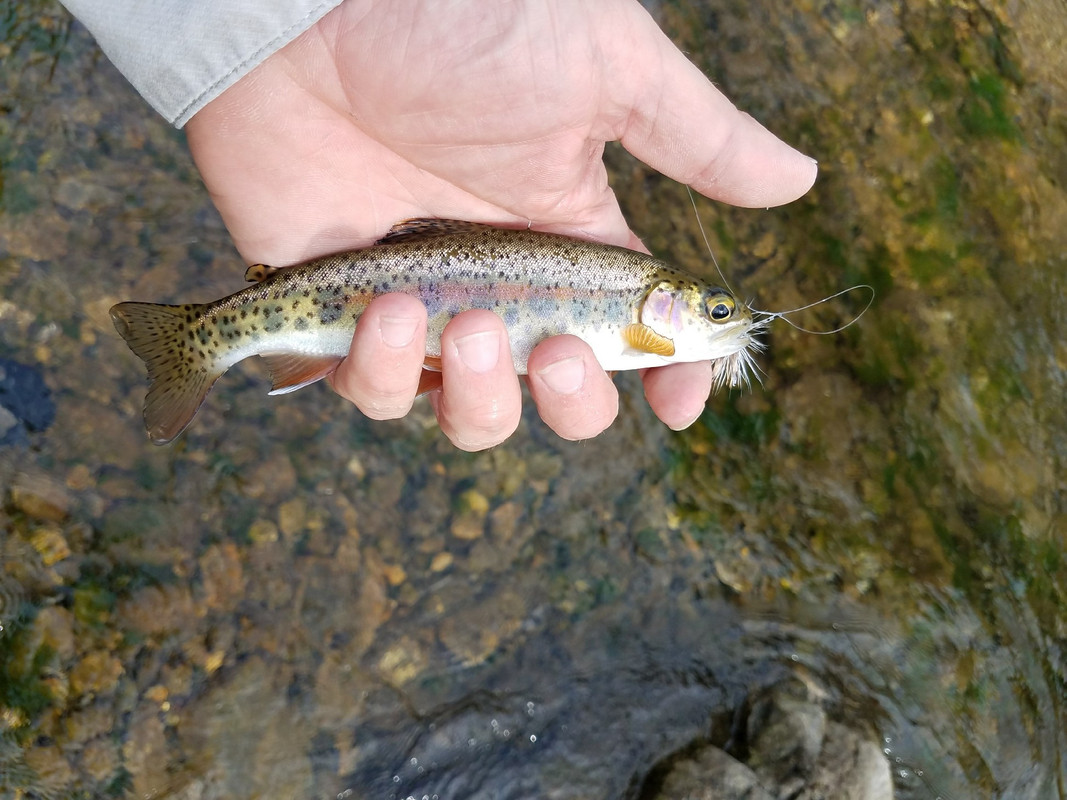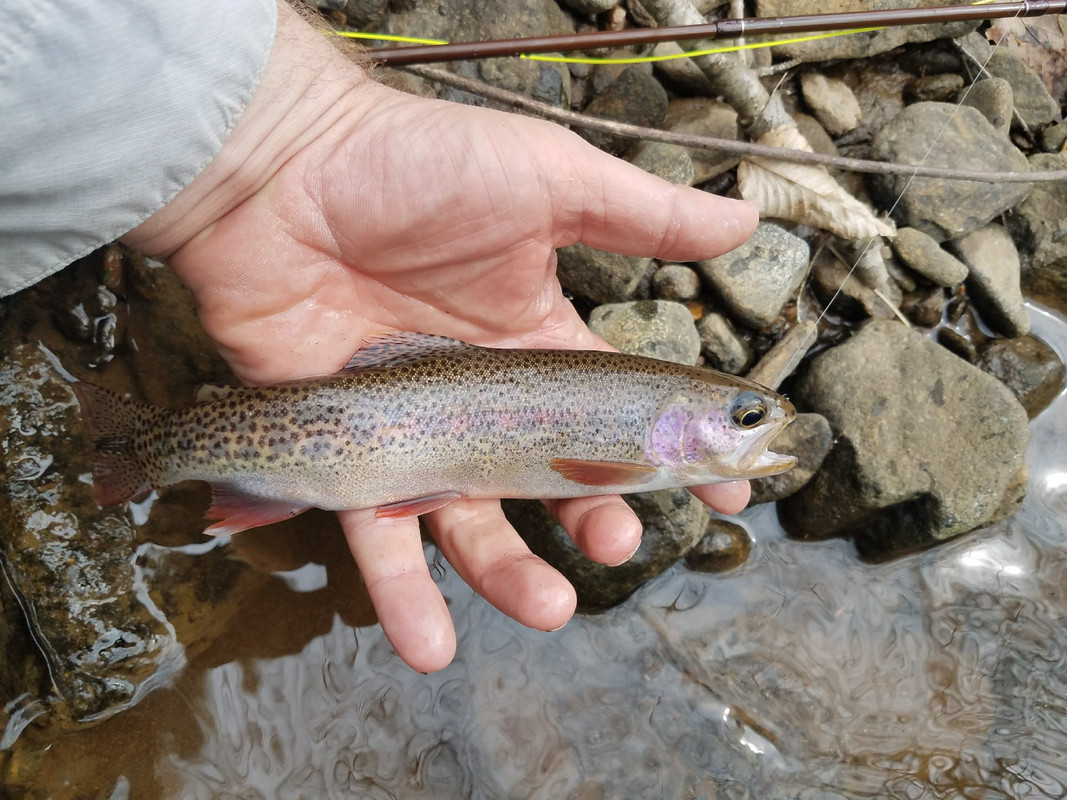 It is an unfortunate truth that mountain folk in these parts often treat the beautiful and ancient places beneath their feet with something approaching disdain. The contempt for book learnin' remains, but the lessons of 150 years of mill work and extractive industry have been learned all too well.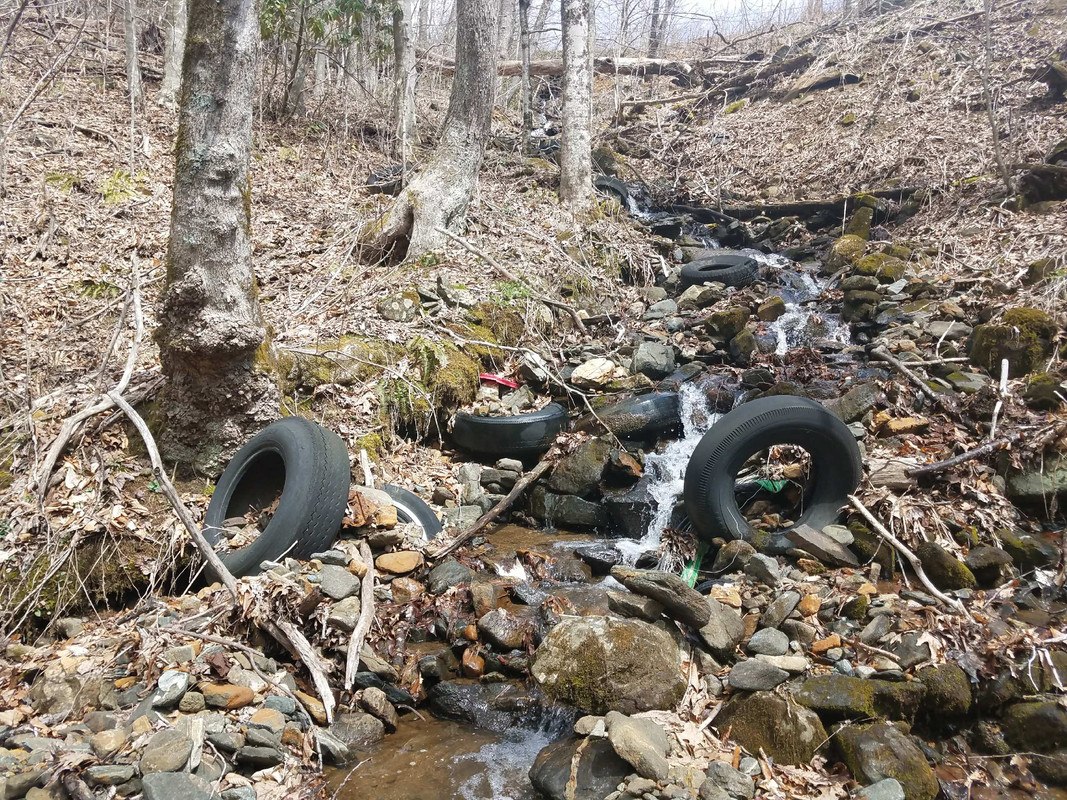 Pushing on began to bring me in contact with a true Appalachian original. They rode the leading edge of the glaciers here, and have managed to live through the glaciers' retreat, the near universal destruction of the Southern Appalachian forest canopy, the introduction of brown and rainbow trout, the neglect of state fisheries managers, and climate change (so far). They are survivors. They are living jewels. I'm glad I found a few; four more inches of rain are on tap for this weekend.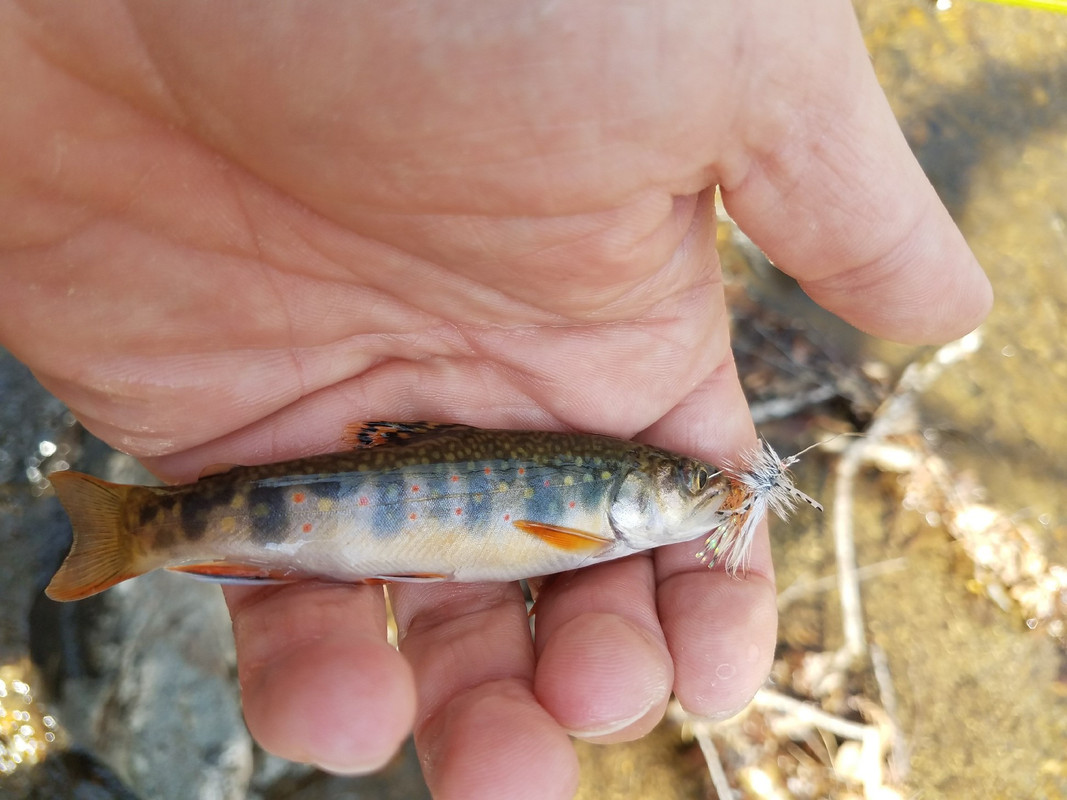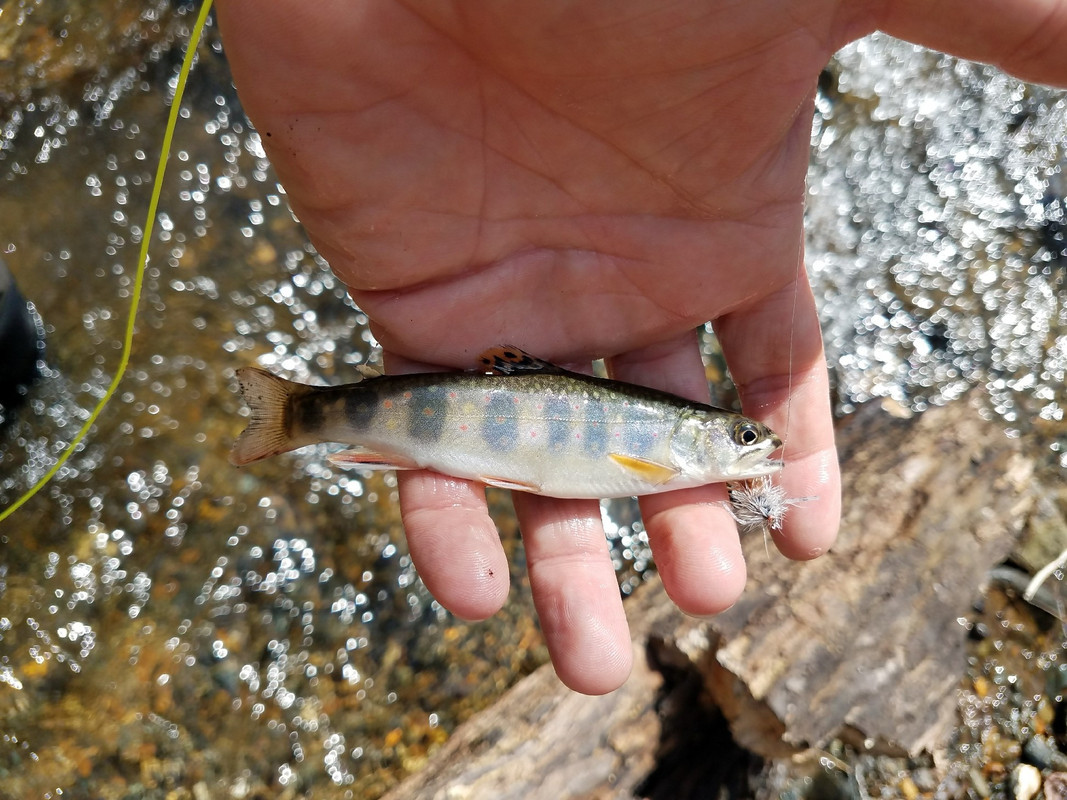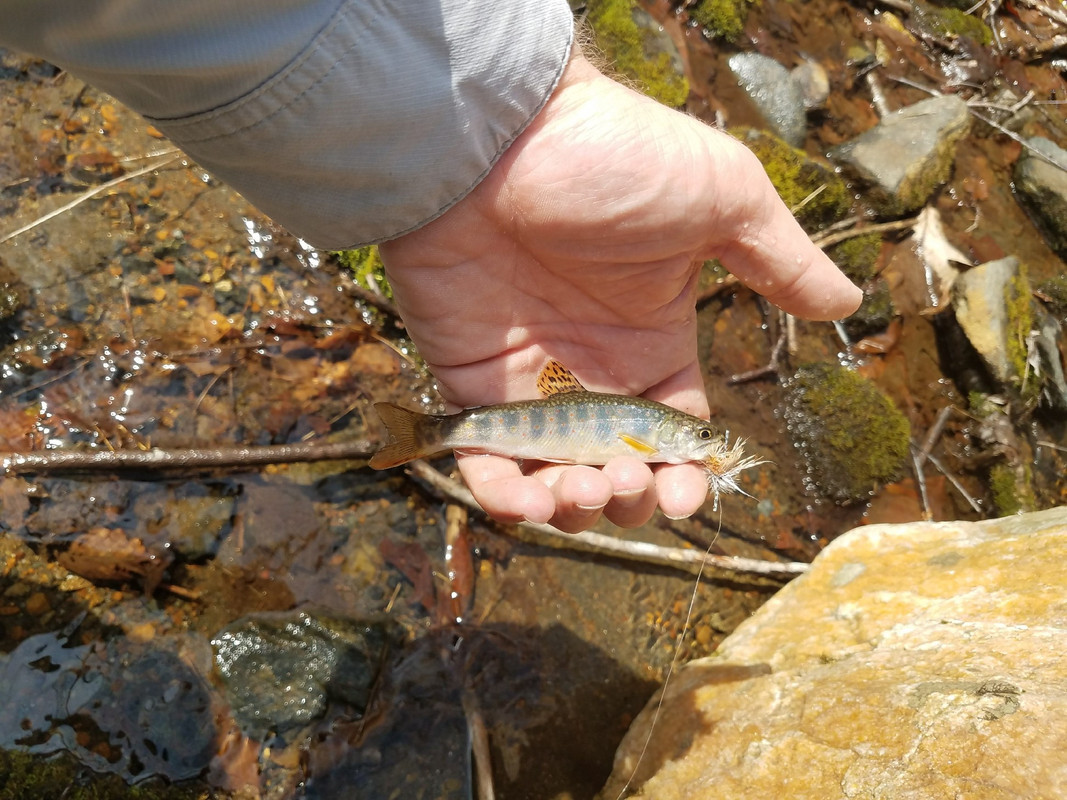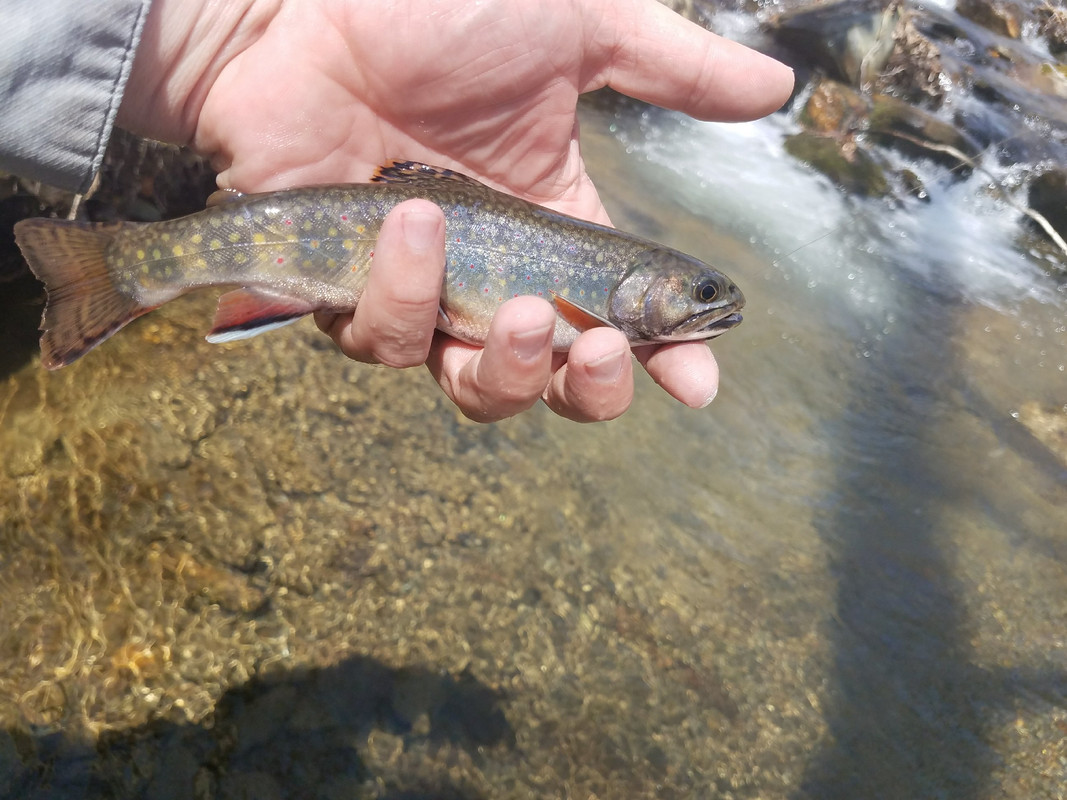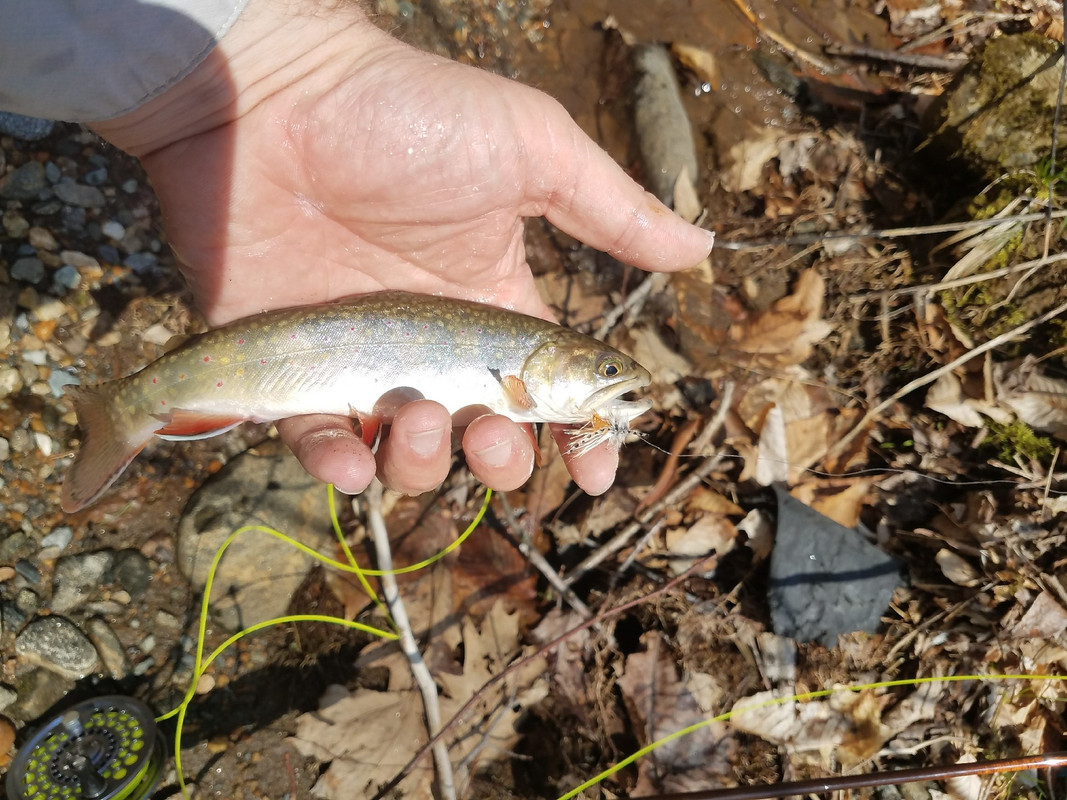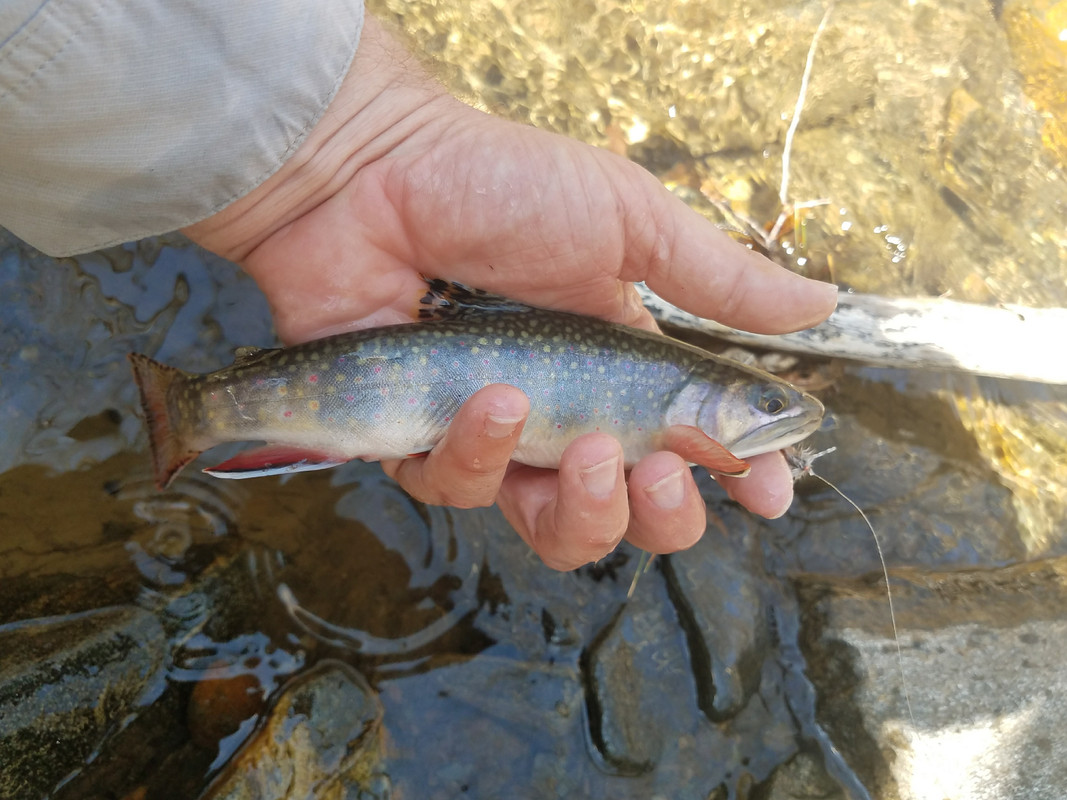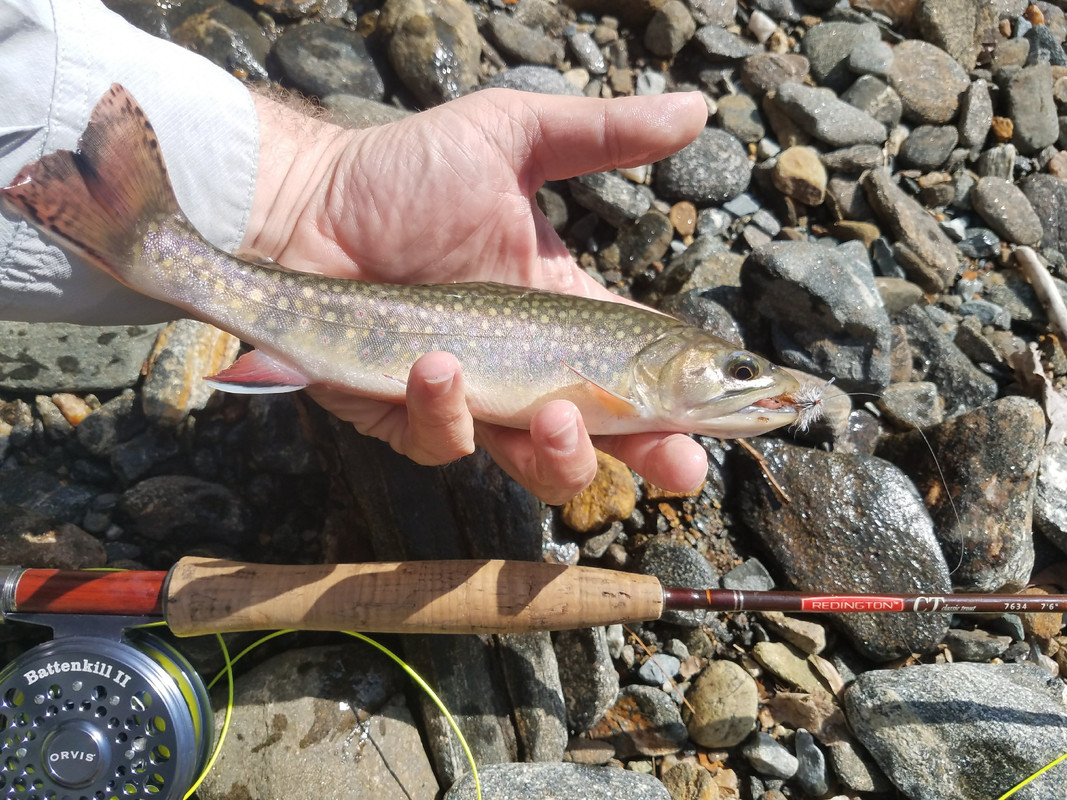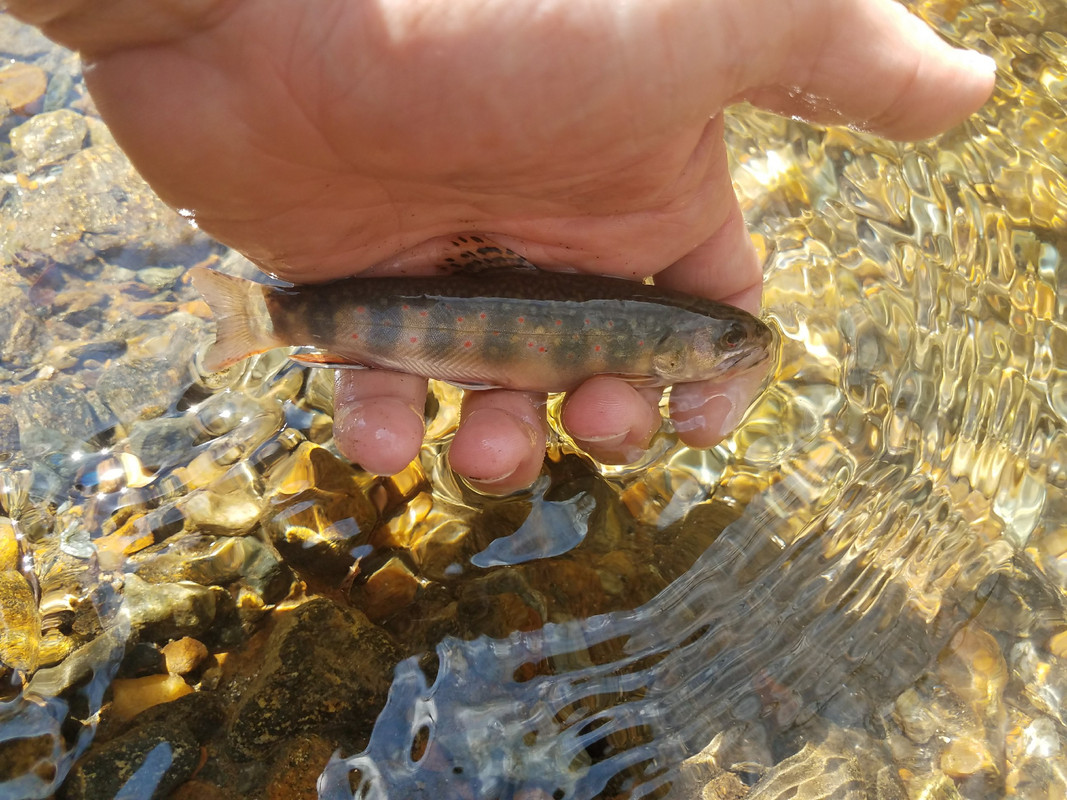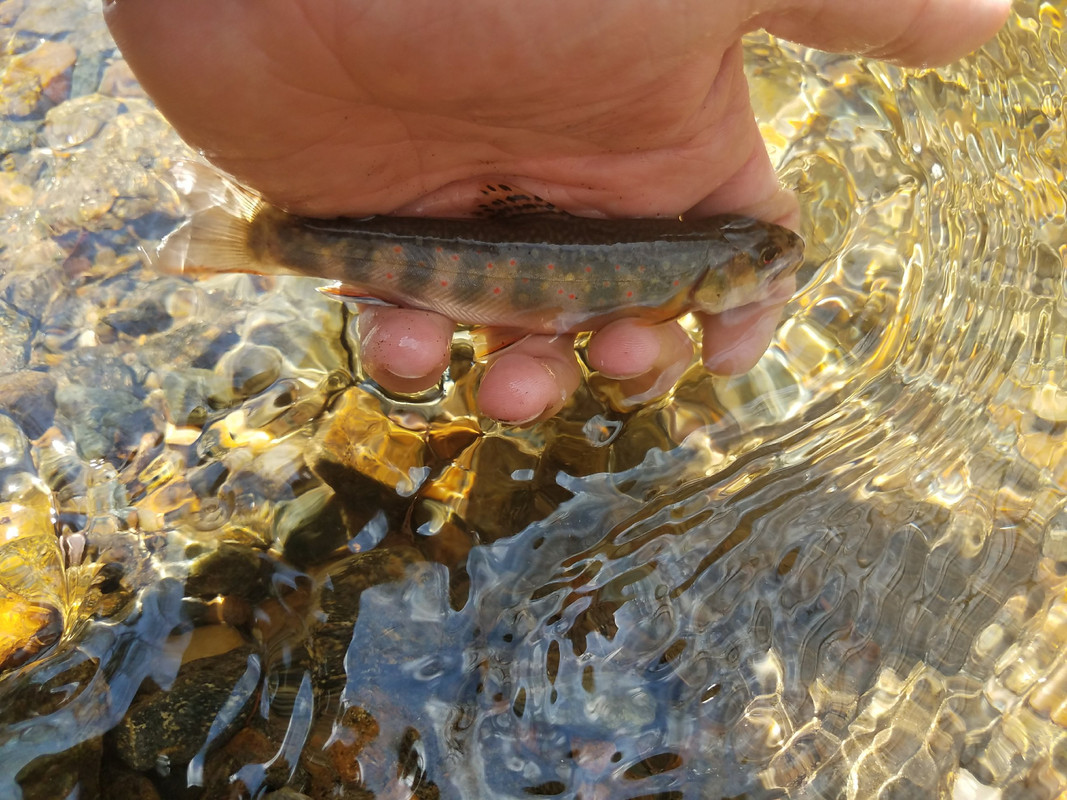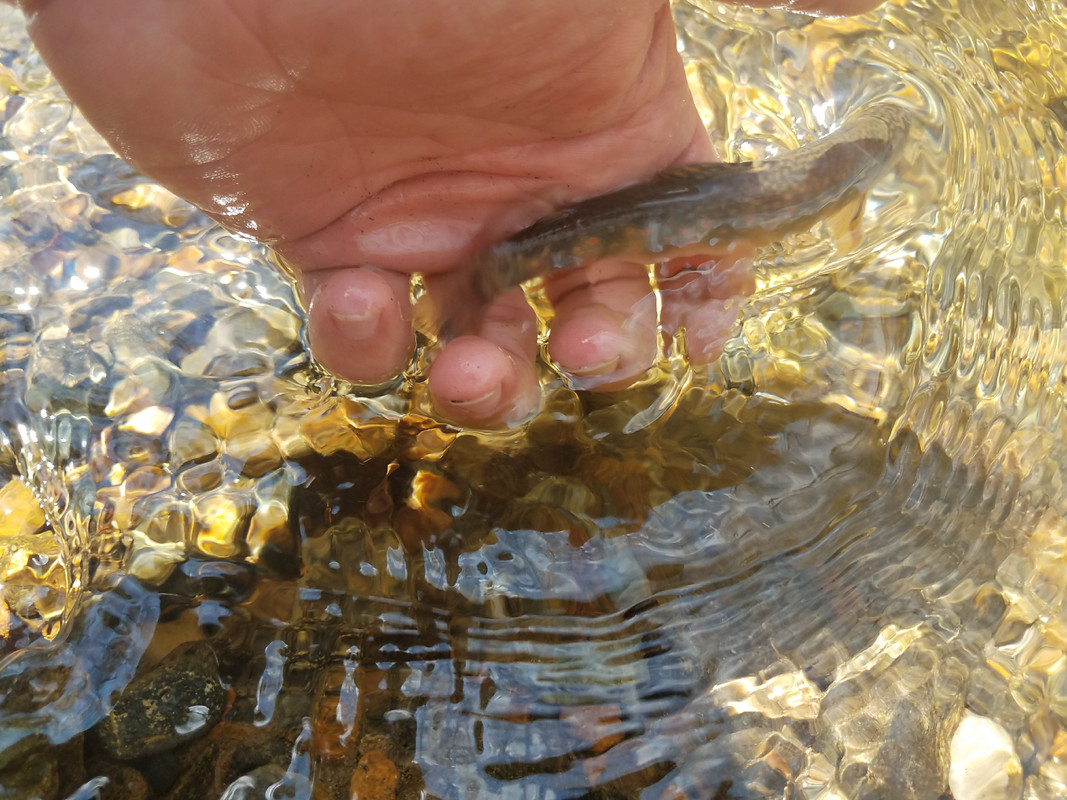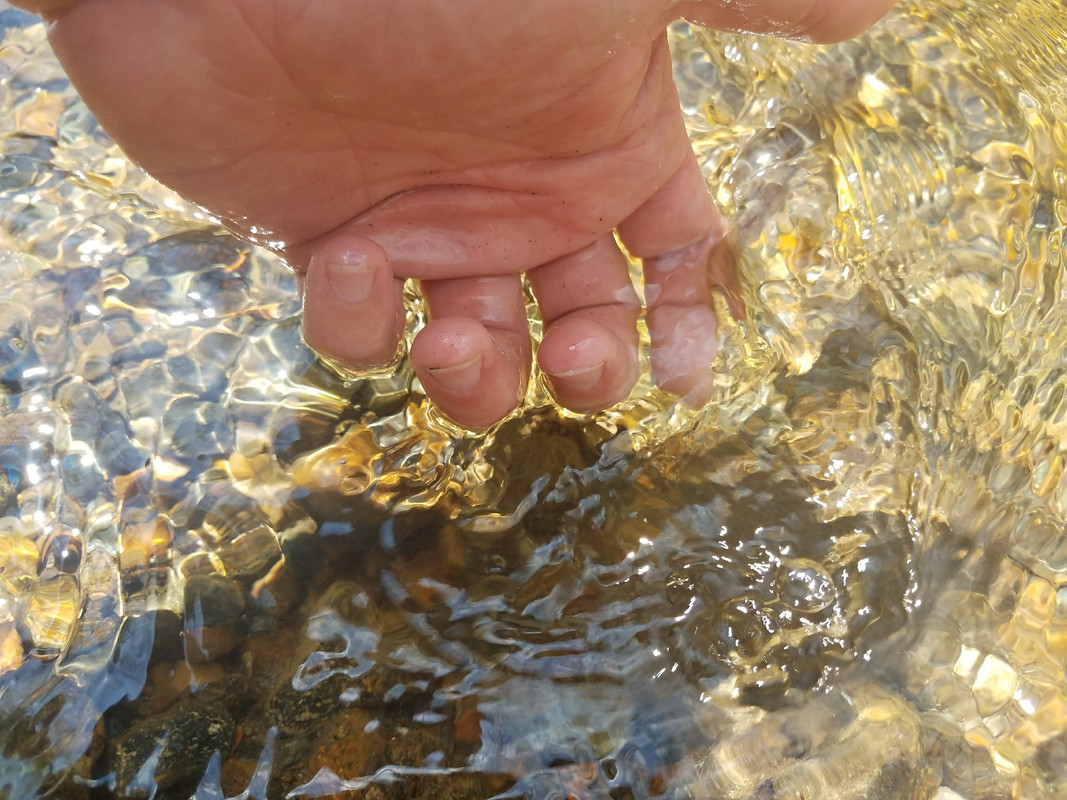 Cheers y'all!
Dylar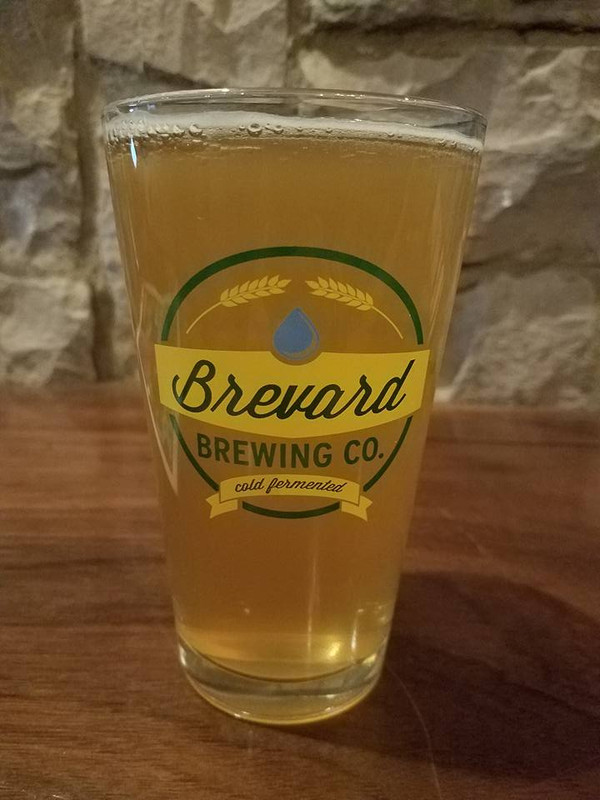 ​