The rain started pushing in yesterday evening, and five more inches are down since then. This on top of six weeks straight of water falling from the sky in some form essentially every other day...on top of two straight years of record or near record rainfall. The streams are pouring from their banks, and the water is currently all but co-terminate with the surface of the ground. There's another slug likely to push through next week, with cold ass air behind it. It's going to be a long time before local conditions become favorable to getting out again. Meanwhile, I'm dreaming of springs past to keep the spirits up. If the weather stays awful through the season, I expect I'll pull a handful of old reports out of the archive to share.
A little background. This trip took place over a weekend in early May of 2017. We were, at that point, just emerging from a terrible drought here in Western North Carolina that had seen the rain basically stop falling in mid-July) of 2014 until Thanksgiving of 2016 (I remember when the rains came again because they began the day after a wildfire made a 15 mile leap in 30 minutes to sweep down on Pigeon Forge, TN). When the water finally came back the following, I was desperate for some good trout action after basically two consecutive lost seasons.
----------------------
[video=youtube;DUzVUNJKiDc]
​
I have to admit; the drought was really starting to get to me. It's not just that it disrupted the fishing, but that it disrupted the entire part of my social life that revolves around fishing with friends (that is to say, my entire social life). Worse, it just became brutally painful to see the creeks empty of water and their banks devoid of vegetation and color except for the bleak monochrome of the rhododendron. I can't tell you how glad I have been to see the rains finally return to the mountains.
Of course, in the short term, the rain can be just as inconvenient as the drought. After a full year of cancelled trips with a buddy of mine due to insufficient water, we had to call off plans last weekend due to an embarrassment of riches in that department. Going in, the weather report wasn't looking terribly promising, but we took the risk and ran with it this weekend. The weather mostly held off and I'm glad we pulled the trigger.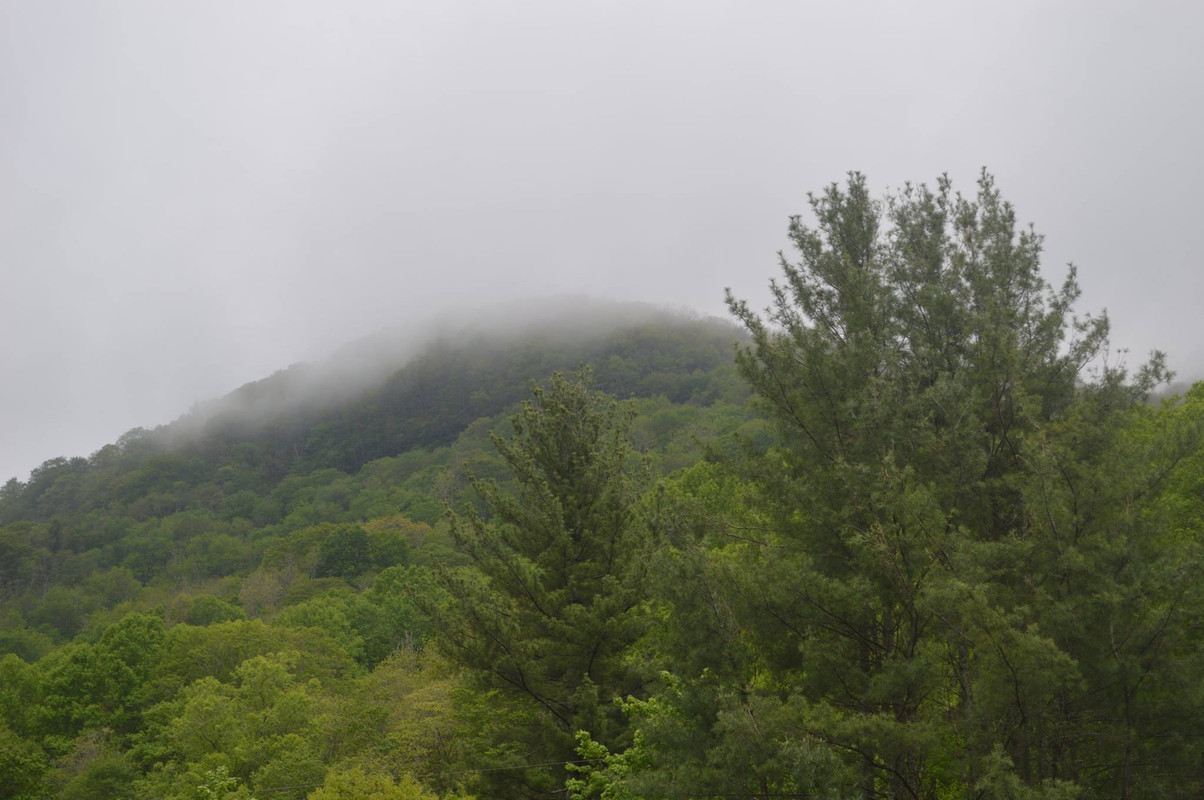 While the skies remained, with only rare exceptions, resolutely grey, the feared rain limited itself mostly to the evenings and the early mornings. The creeks were very full, but remained reasonably clear and fishable.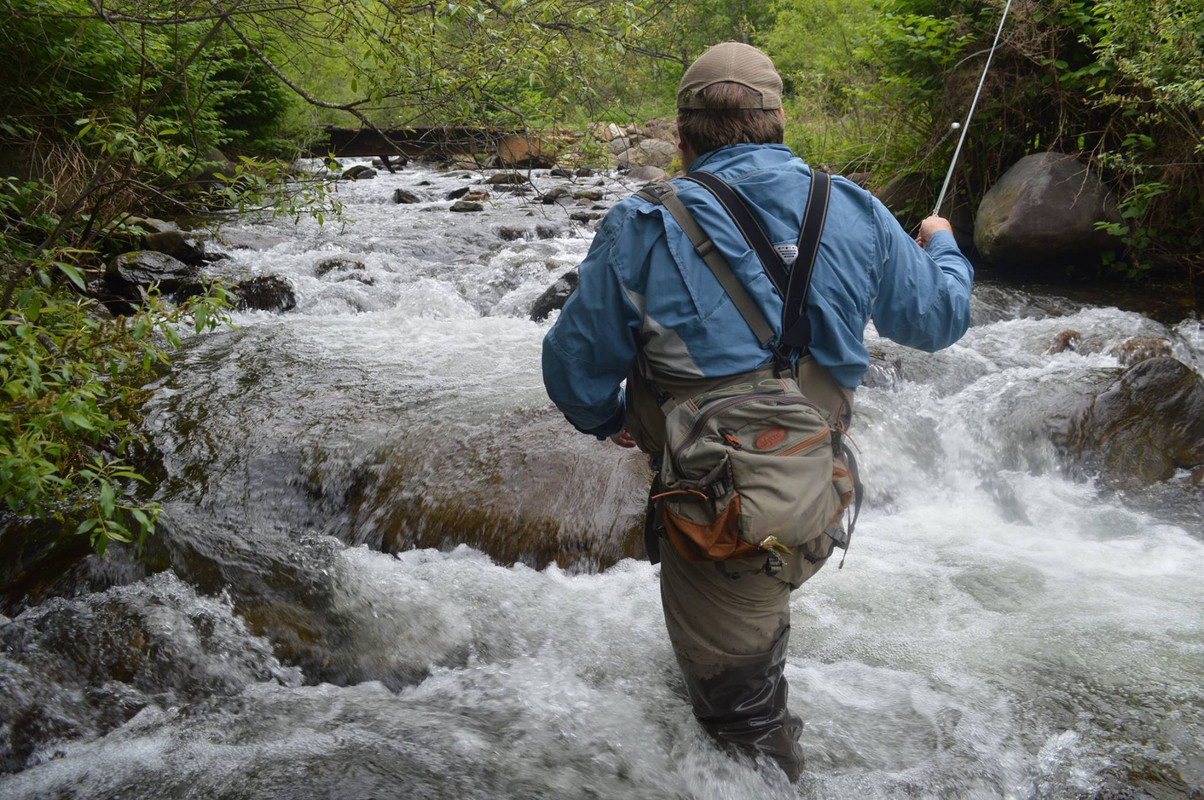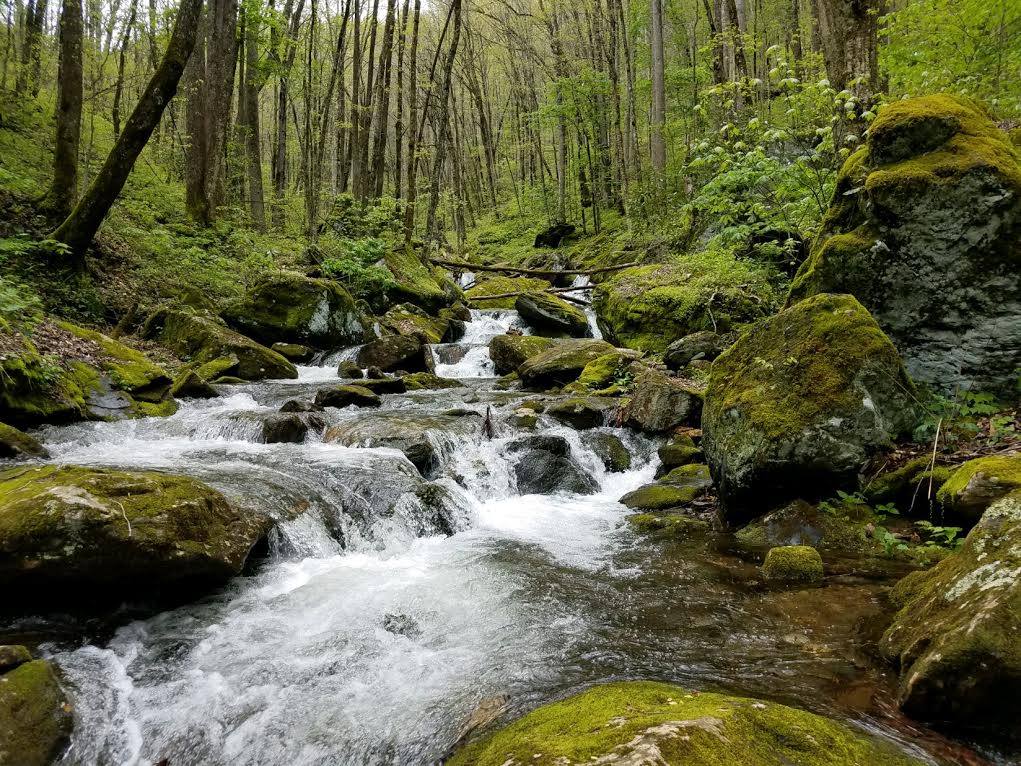 My fishing companion loves speck fishing passionately, so our initial assaults were focused on obtaining these native jewels. These efforts proved fairly successful.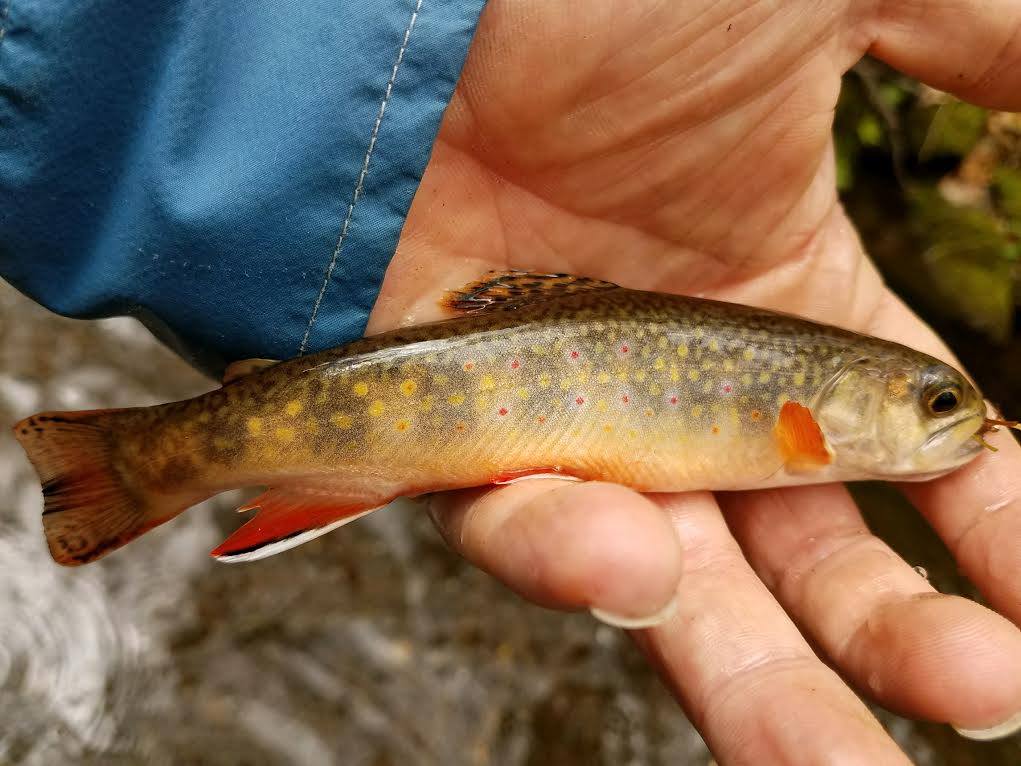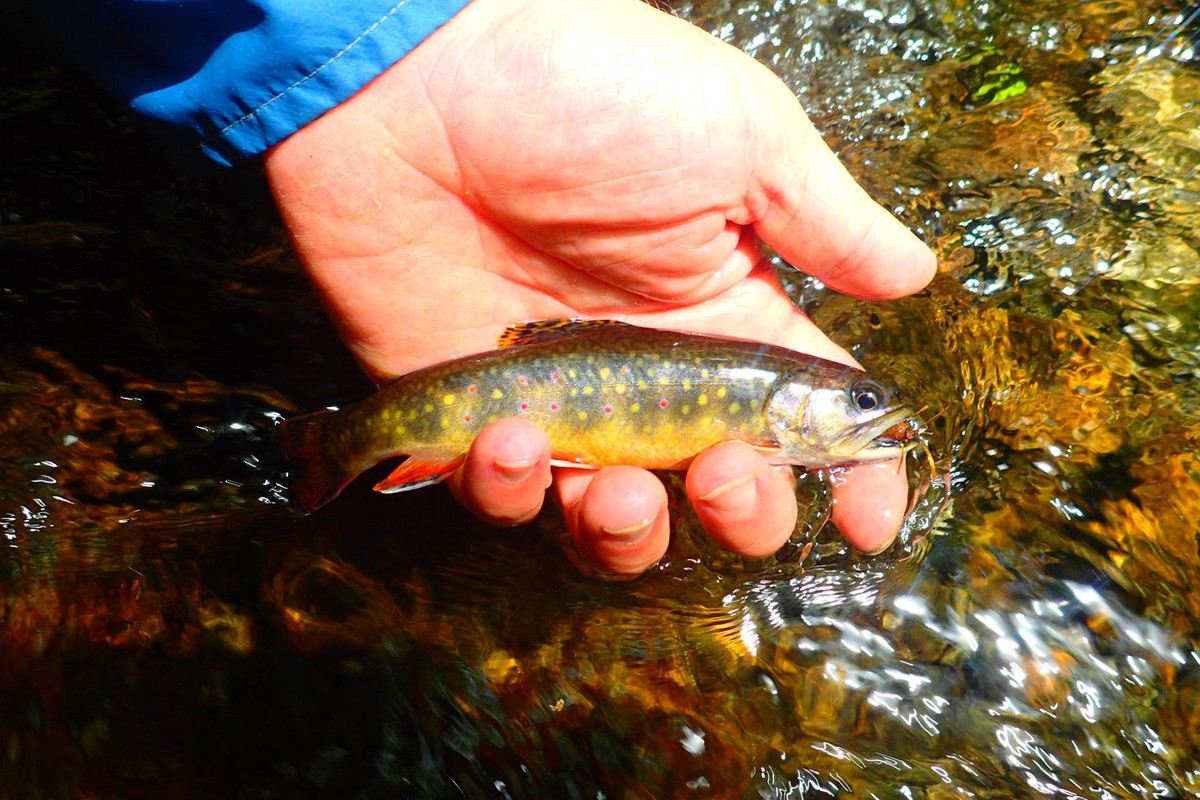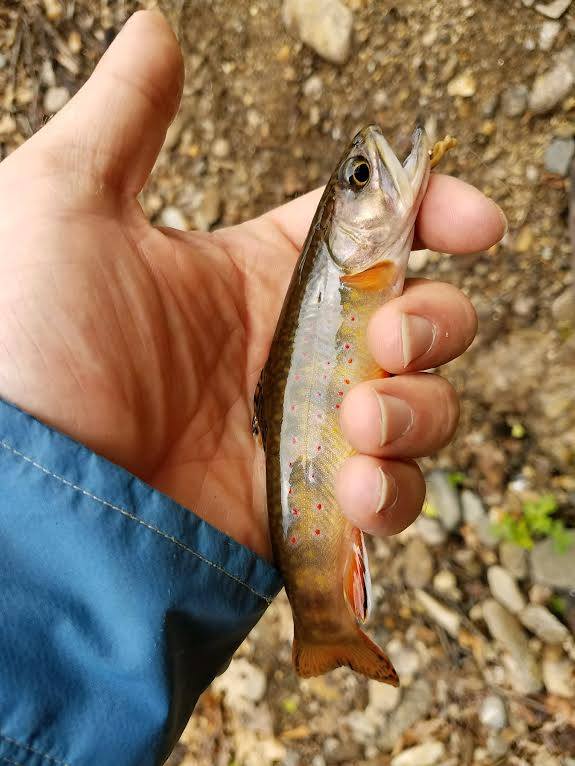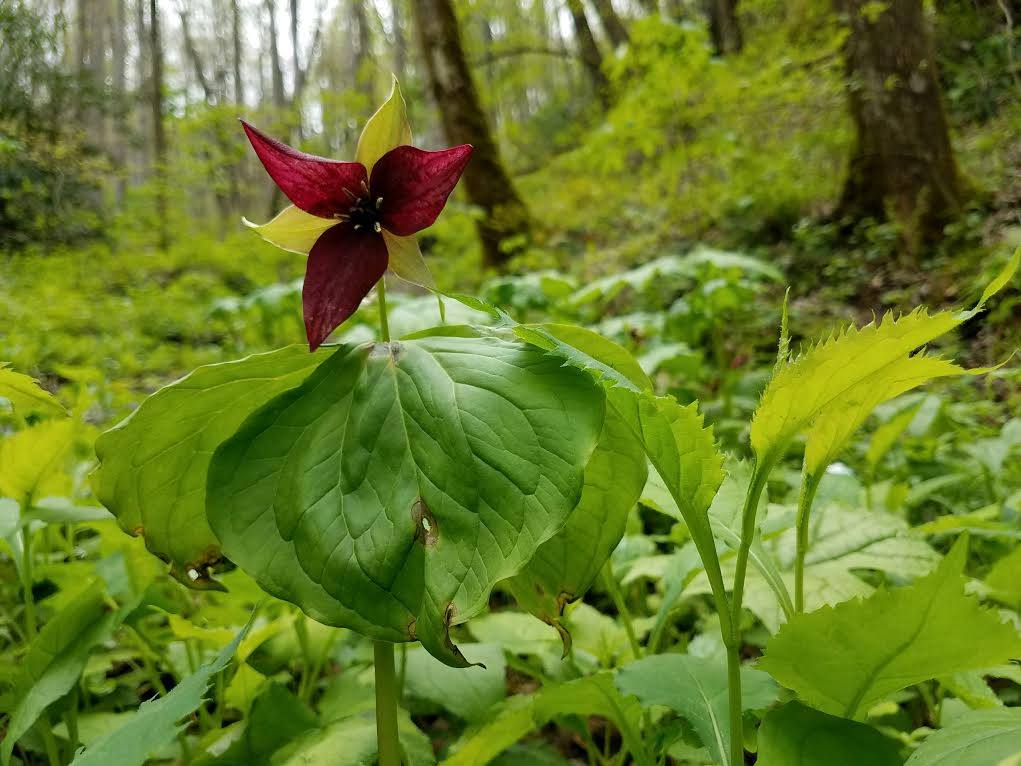 I also caught several roaches. This one only made the cut because of its exceptionally dense spots.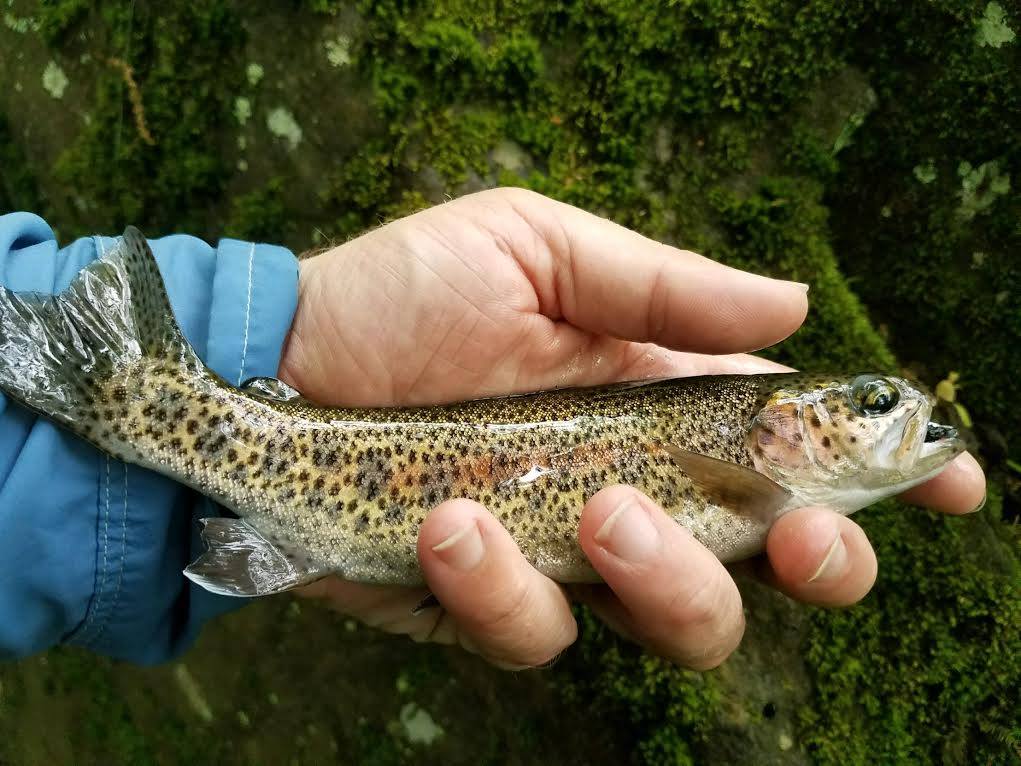 Day Two was devoted largely to the pursuit of
Salmo trutta
, a personal favorite. It was a day both frustrating and rewarding, on which, more later. It started with my buddy grabbing a handful of paper products and shuffling off to the bushes. Was it the gas station biscuit? Only the Shadow knows.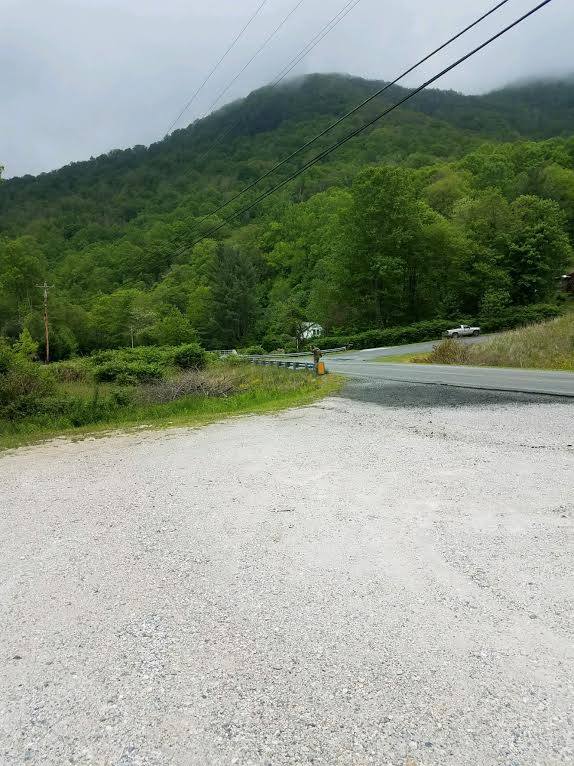 We targeted lower stream sections searching for brown trout. Fishing buddy was successful; I was not.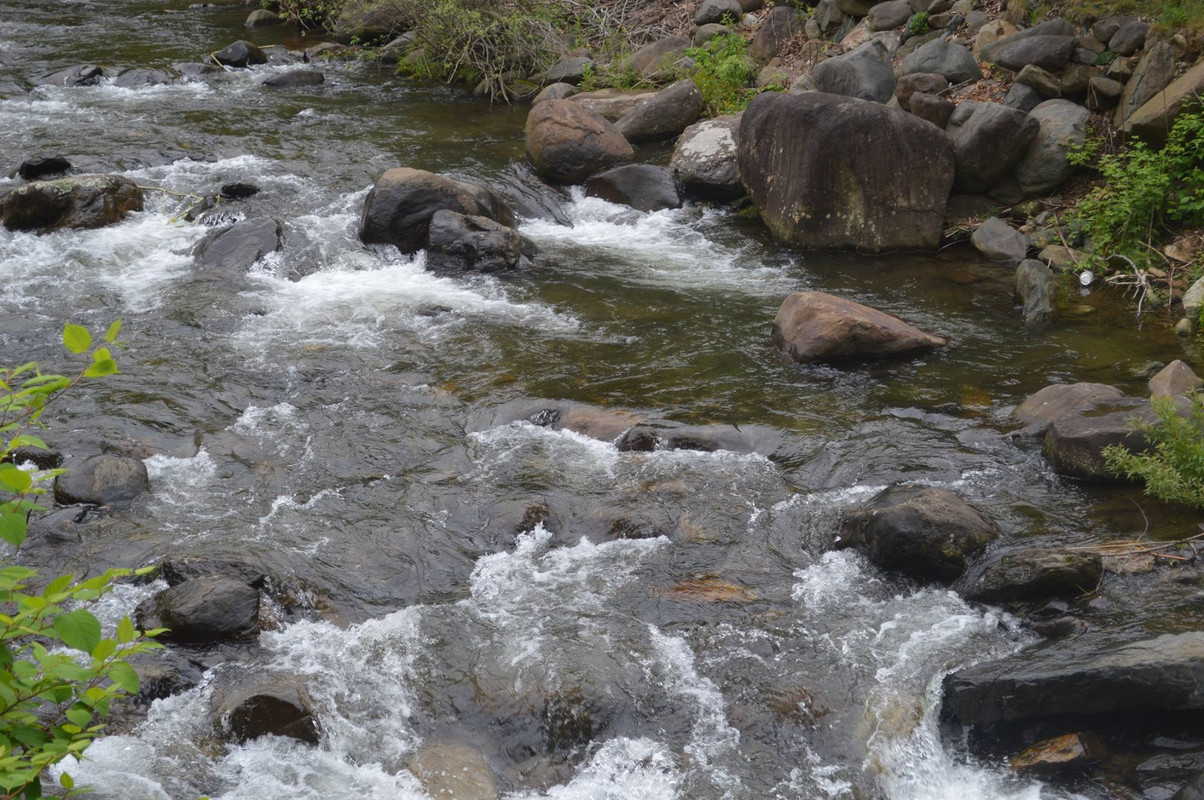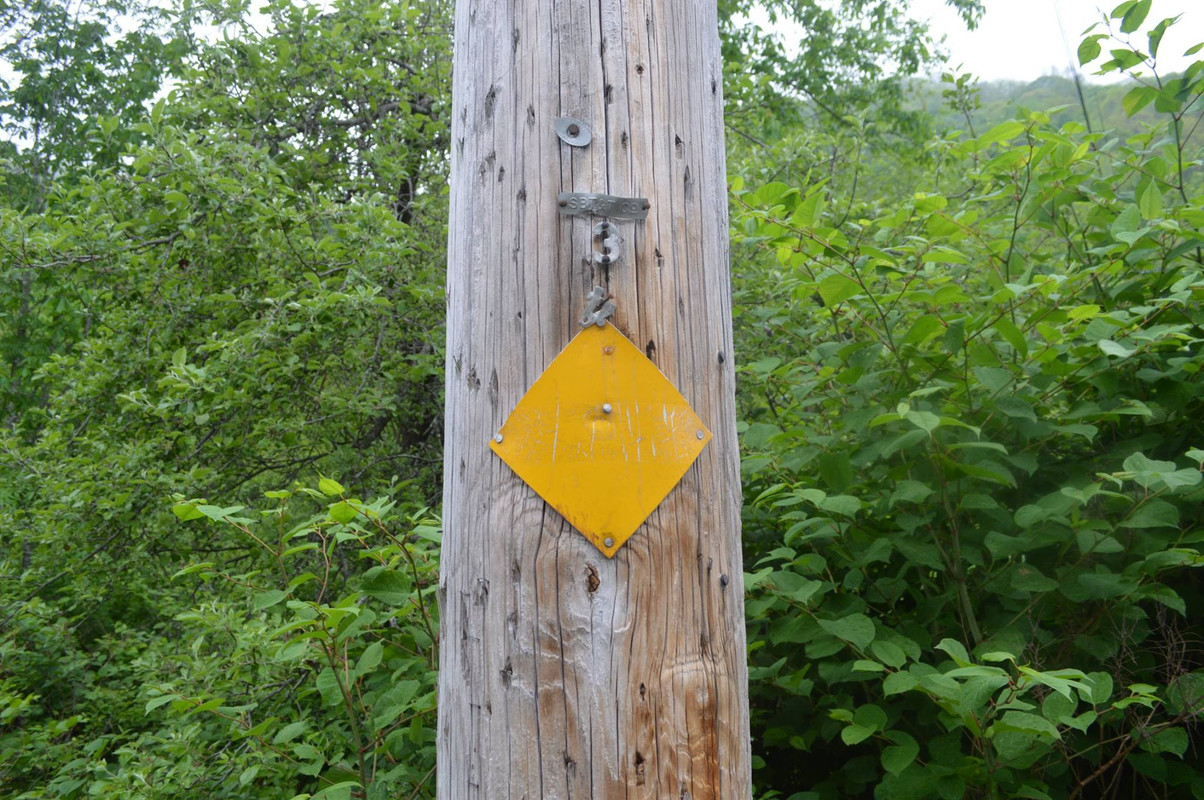 (Good thing I don't rely on the signs))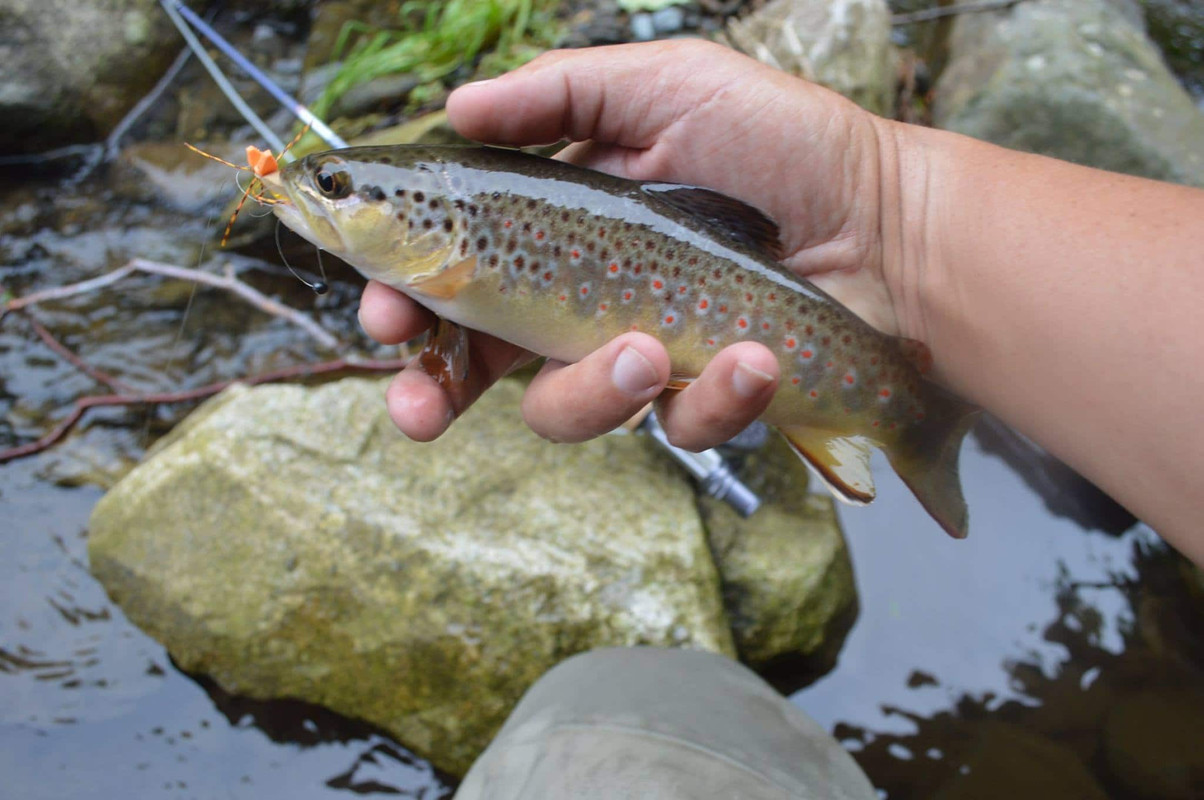 After several close encounters of the canine kind, we ditched out to a higher elevation stretch of water, with fewer nearby houses. I was soon into fish and had the skunk off for the day. Unfortunately, they were also all roaches. Meanwhile, my associate continued to slay browns. BOOOOOOOOOOOOO!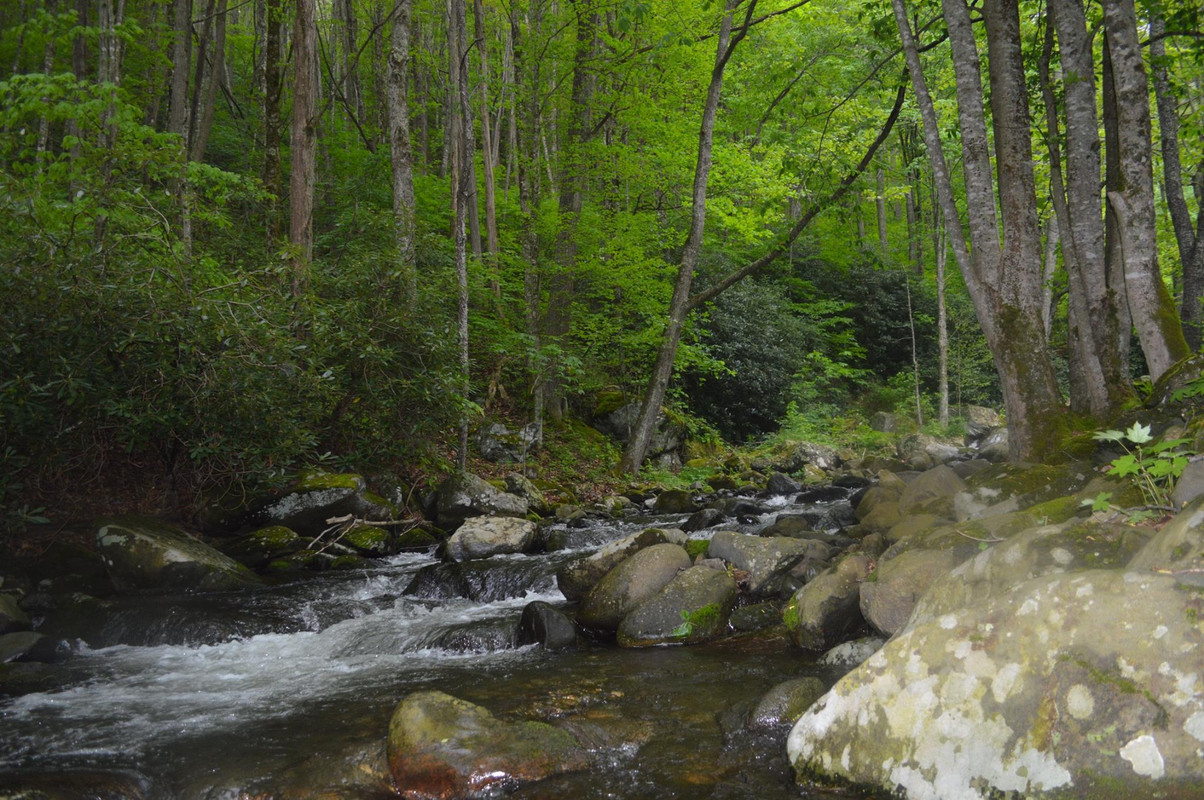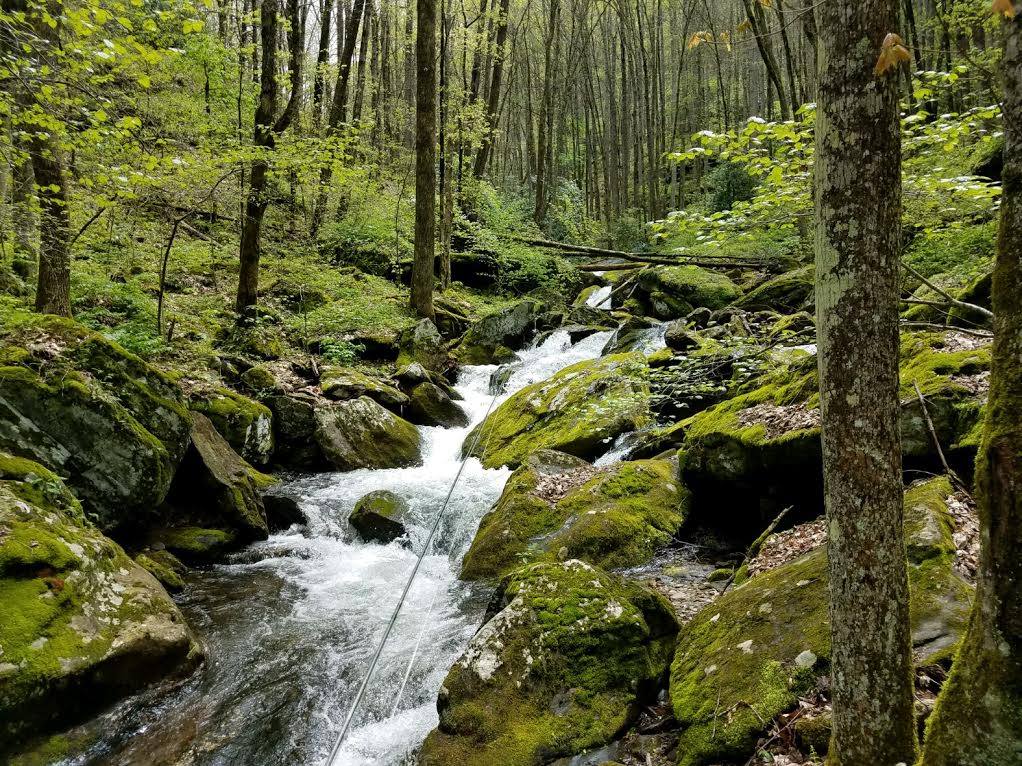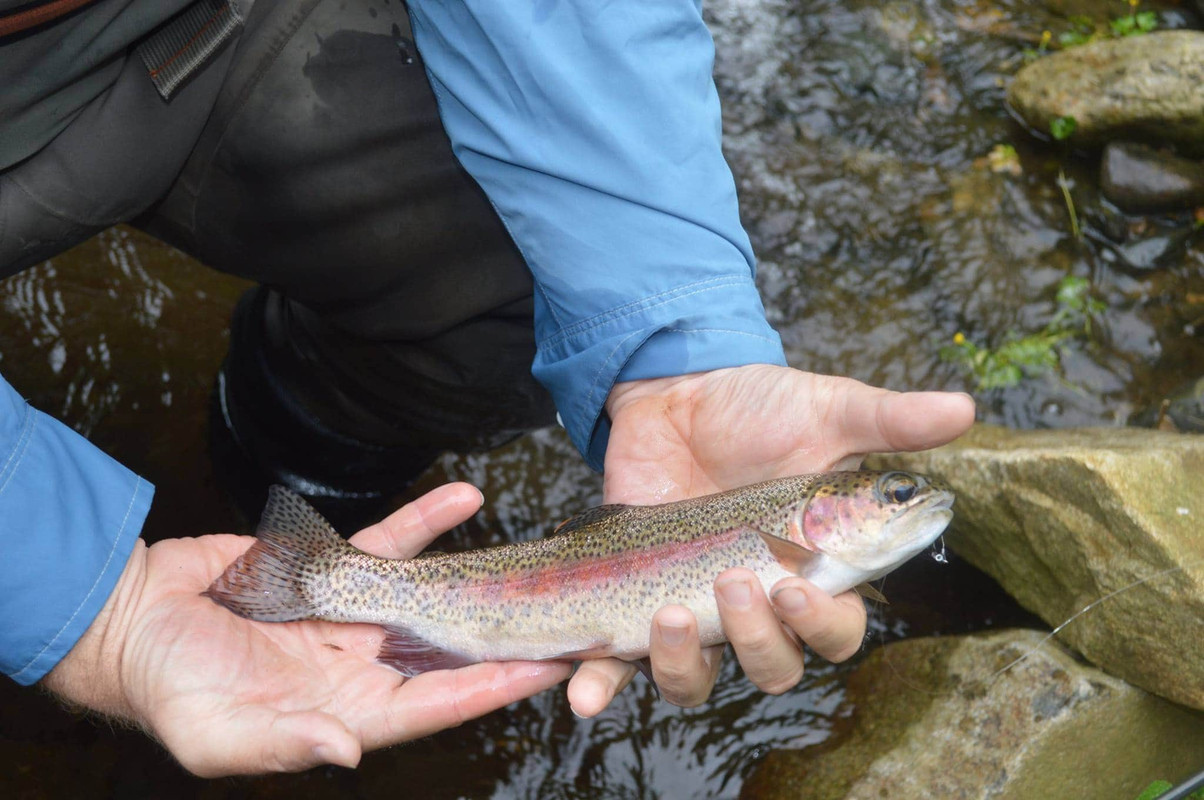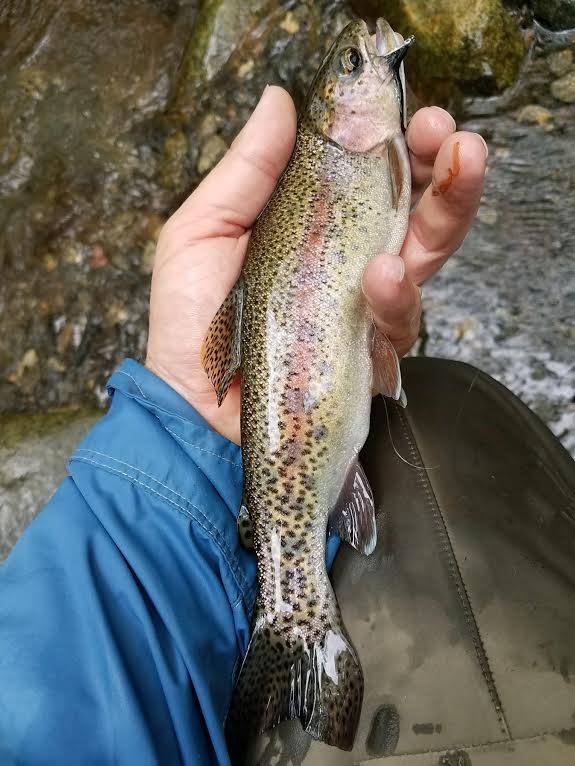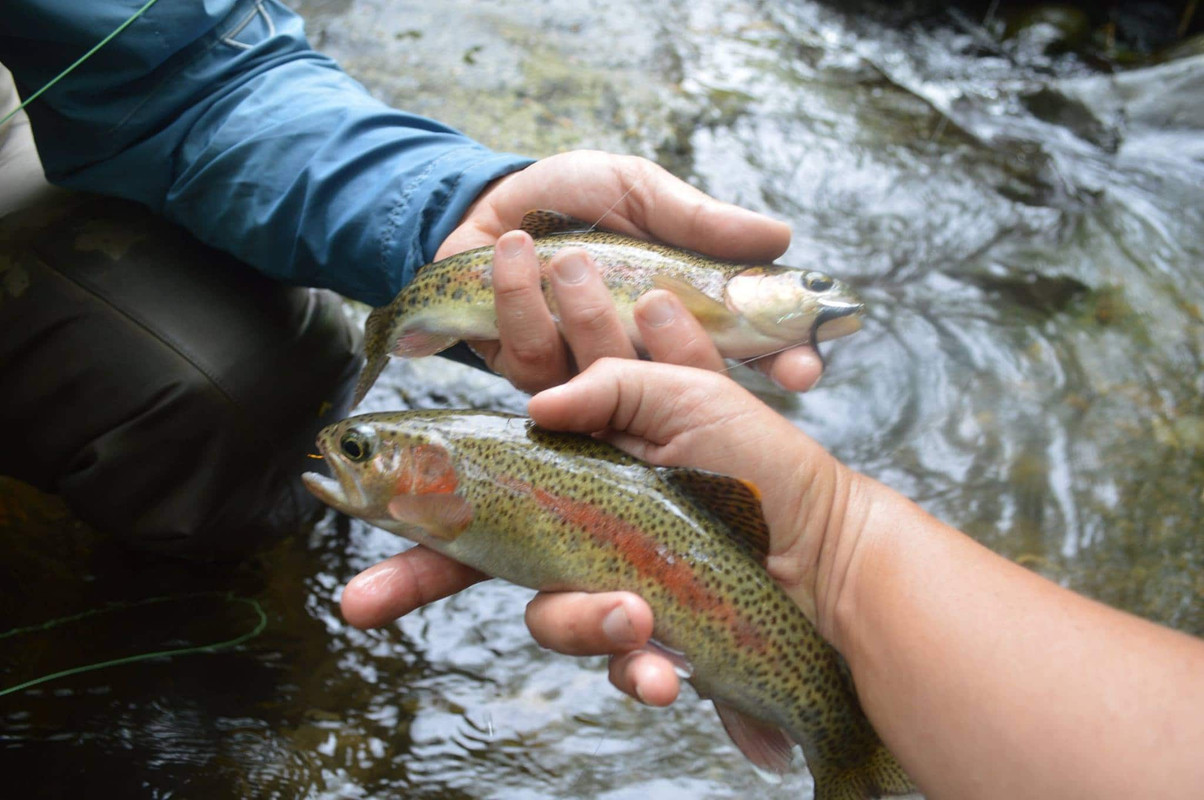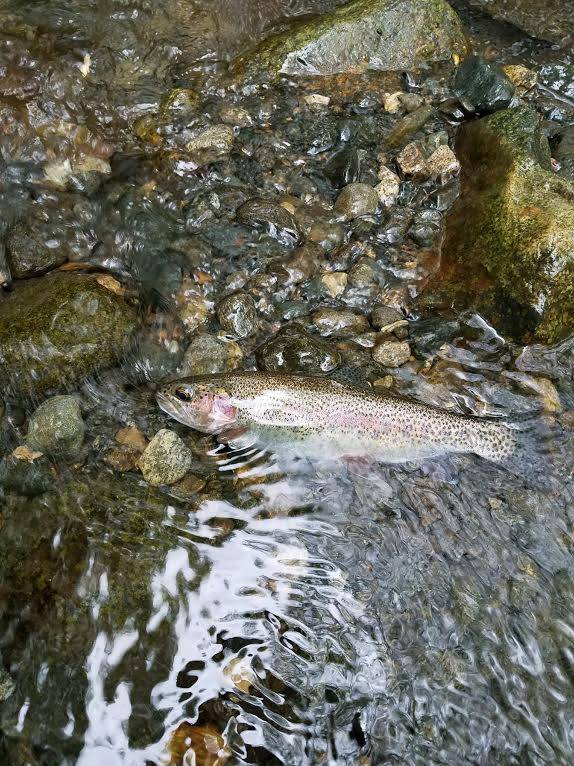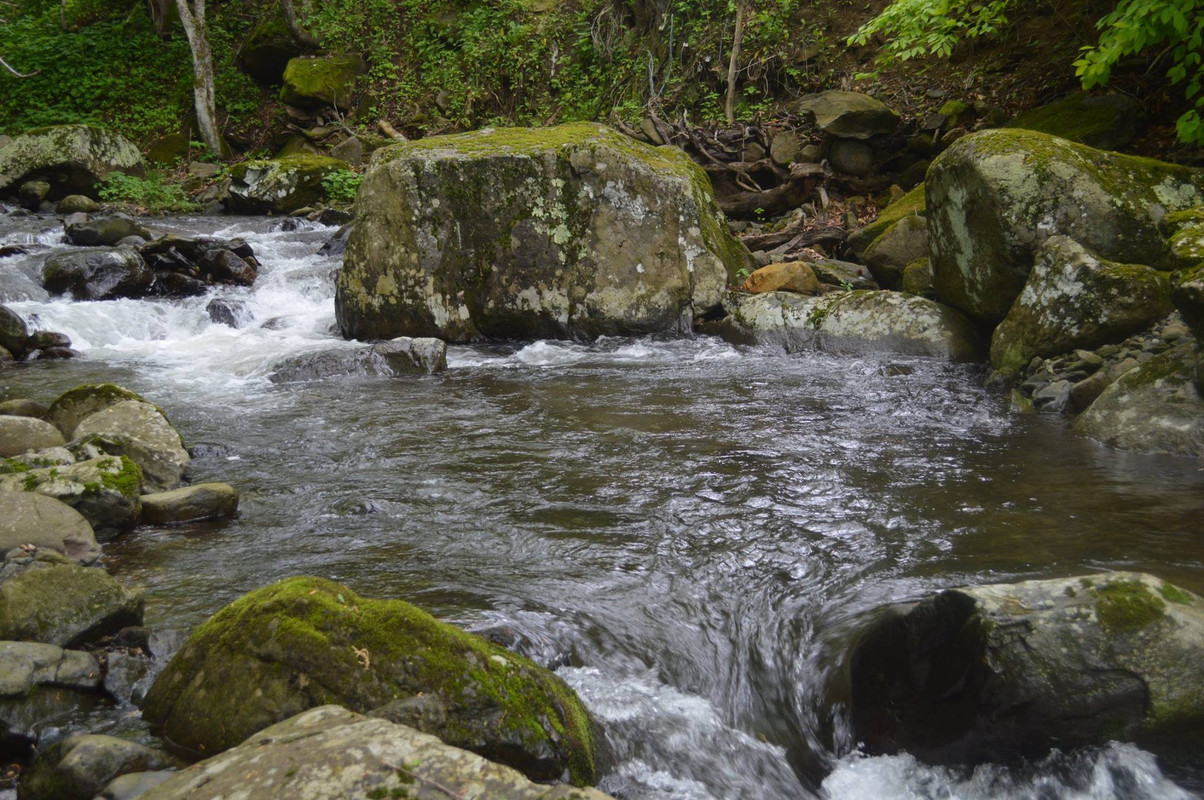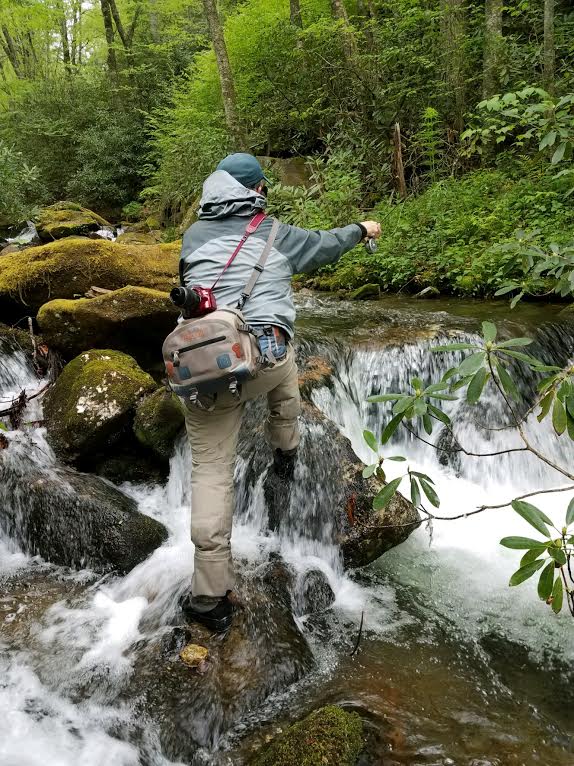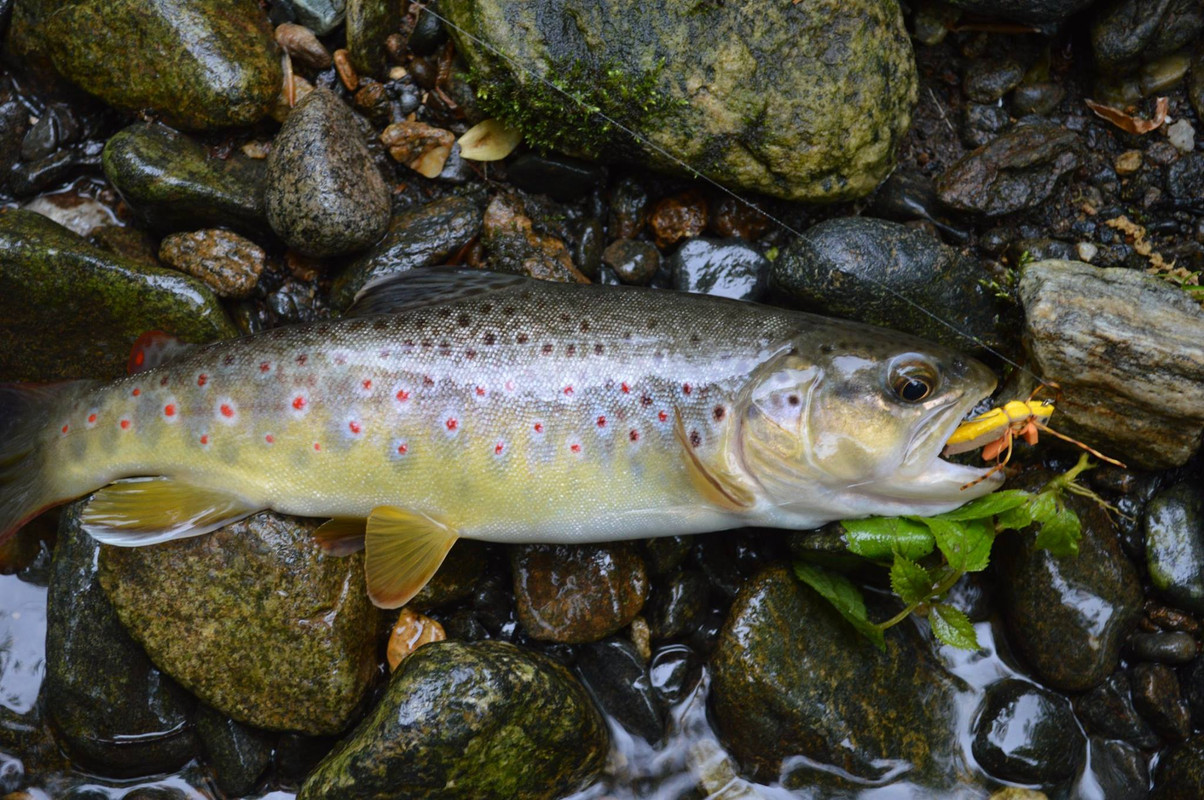 We saw plenty of bugs coming off, although with the high water, there wasn't a lotn of visible surface feeding activity. There were still a ton of little Yellow Sallies coming off, as well as a lot of biggish Yellow Duns. Yellow dries were definitely the key to drawing surface strikes, pattern and size didn't seem to make a difference, but color did.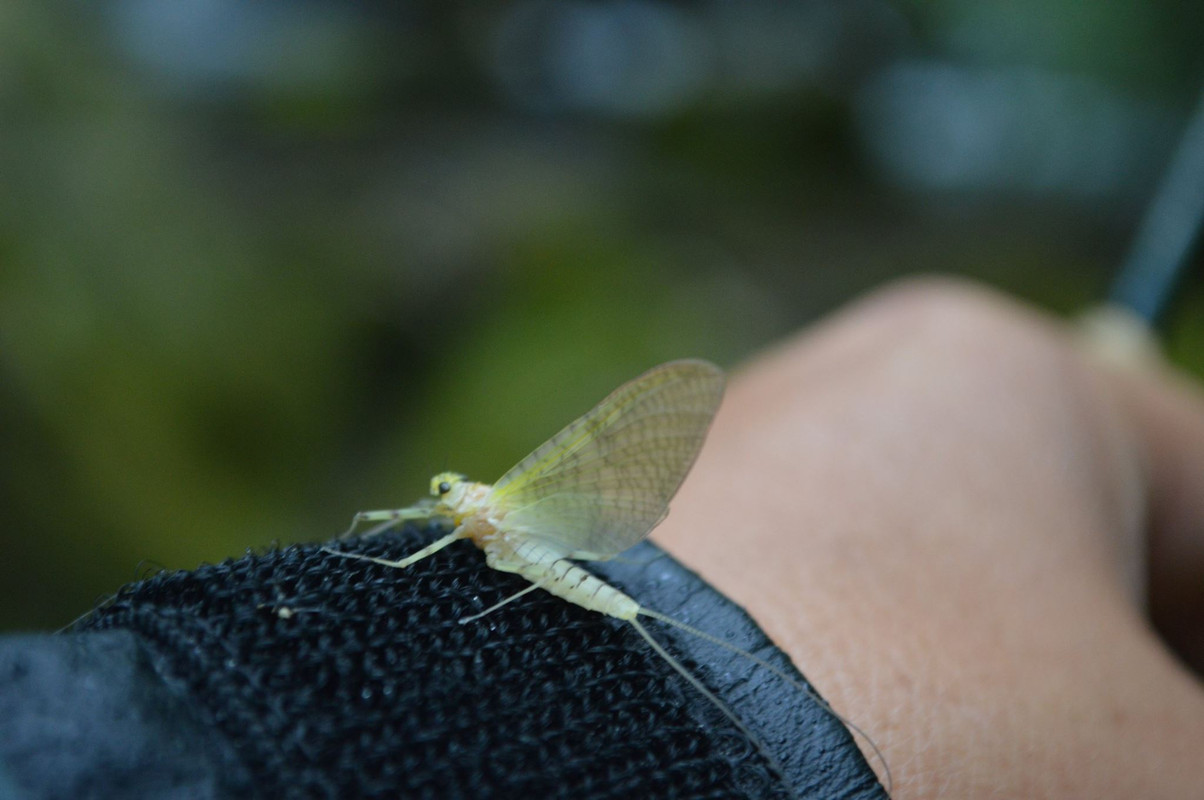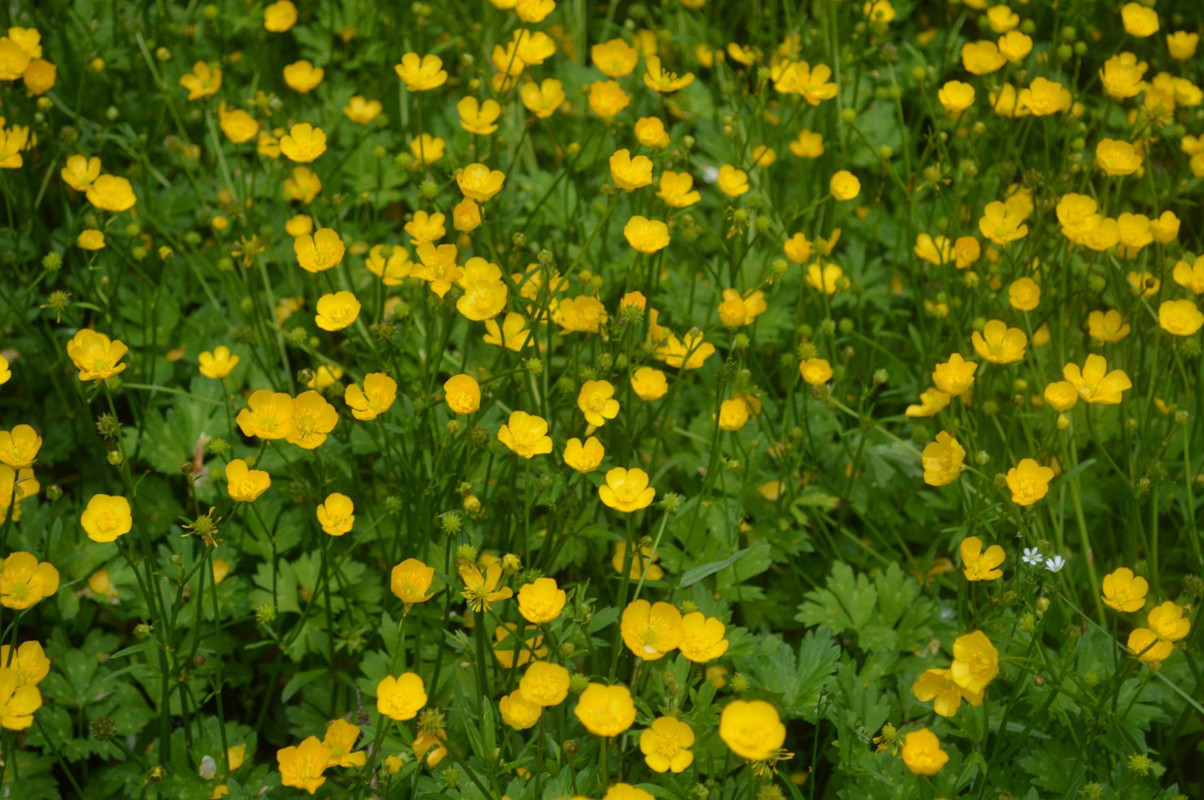 (Yellow was in fashion all around)
By now, I had conclusive proof that I hadn't forgotten how to fish, so my failure to score a brown could only be a product of dumb luck or possibly fly selection. Now I can't control luck, but I can change flies. Bingo.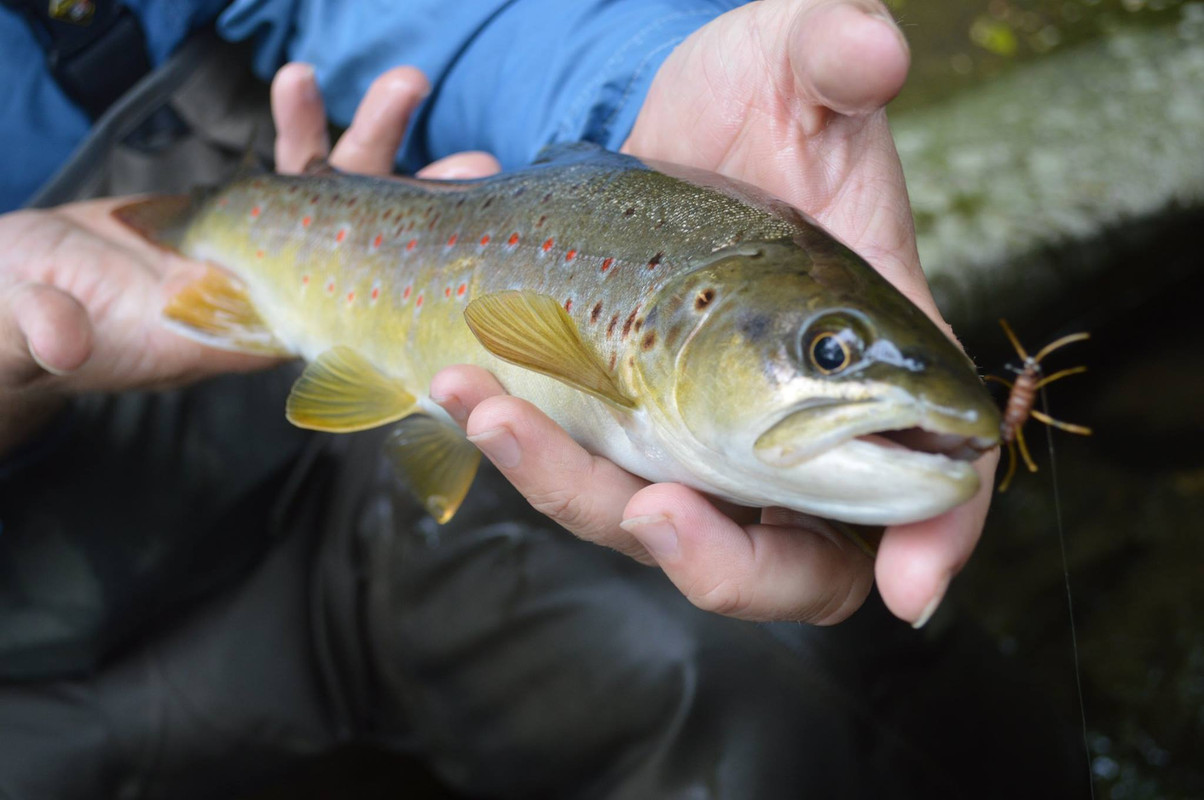 This fish was an absolute beast for the water I took it in. The whole stream drains less than 7 sq mi, and probably drains no more than 3 in the area where I caught this fish. I was every bit as excited about this fish as I was over any of the 20"+ fish I've taken in the last year down in the big, mid-valley main river tributaries . Resident trout (as opposed to seasonally available spawners up from the lower valleys) of this size are not common in high mountain free stones, and it's always a pleasure and a treasure to find one. She certainly made up and more than made up for my earlier frustrations.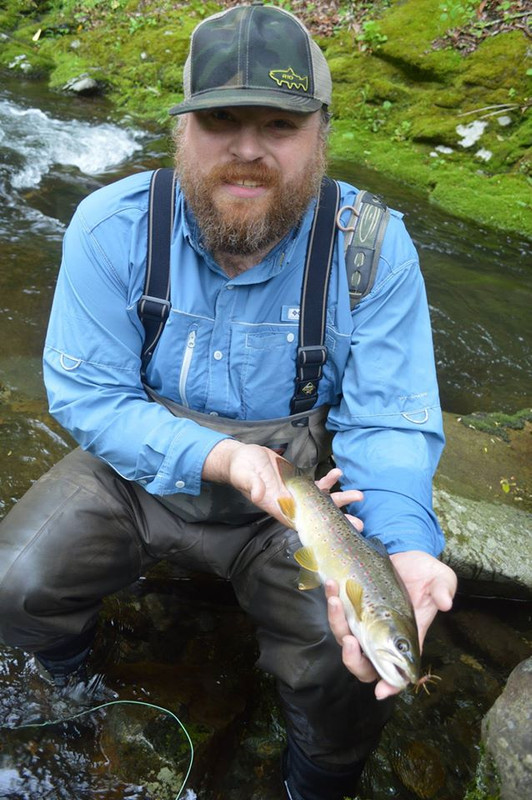 After connecting with that big brown, I was on cloud nine as we fished out the stretch and then bounced in search of more brookies. Our target was a nearby creek that neither of us had ever fished. Unfortunately, a strategic road closure left us unable to access the main creek. We did find about a 70 yard stretch of a feeder accessible at roadside and not jealously guarded by angry mutants. No success, but my eye remains on this drainage. It's sketchy enough to produce.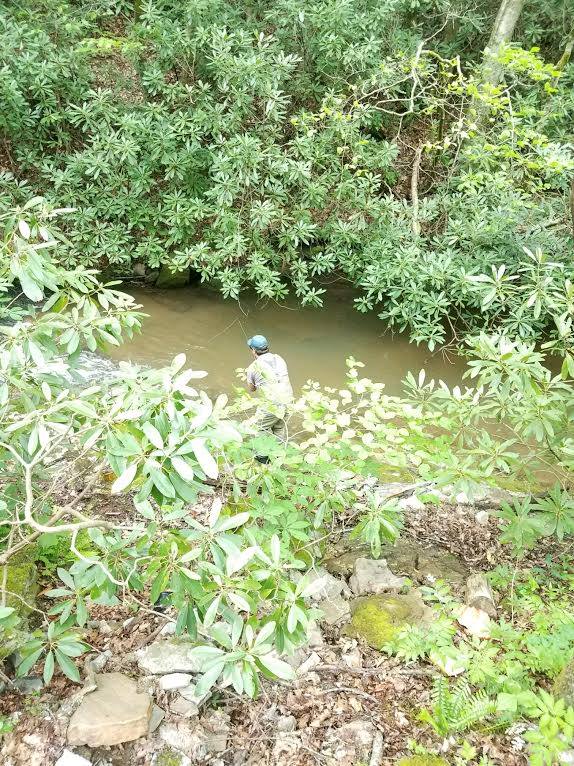 We ended up on an old standby, catching pune brookies on dries. Not a terrible way to end a day and a weekend.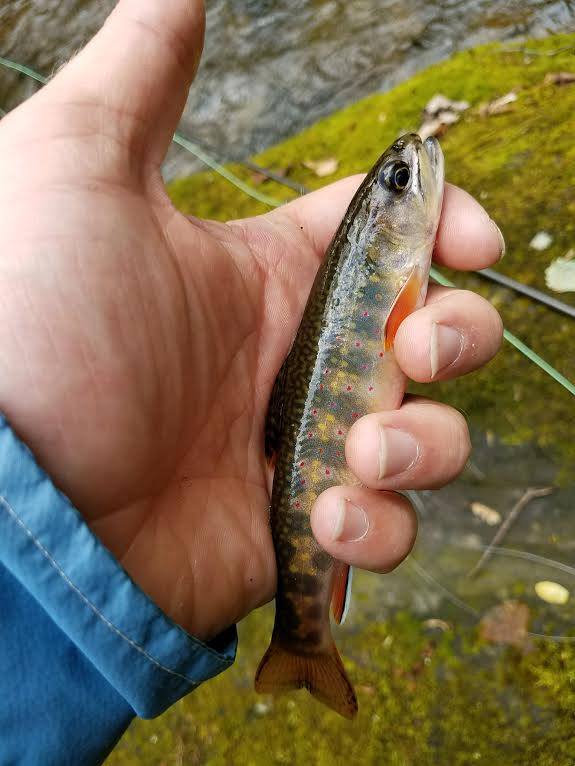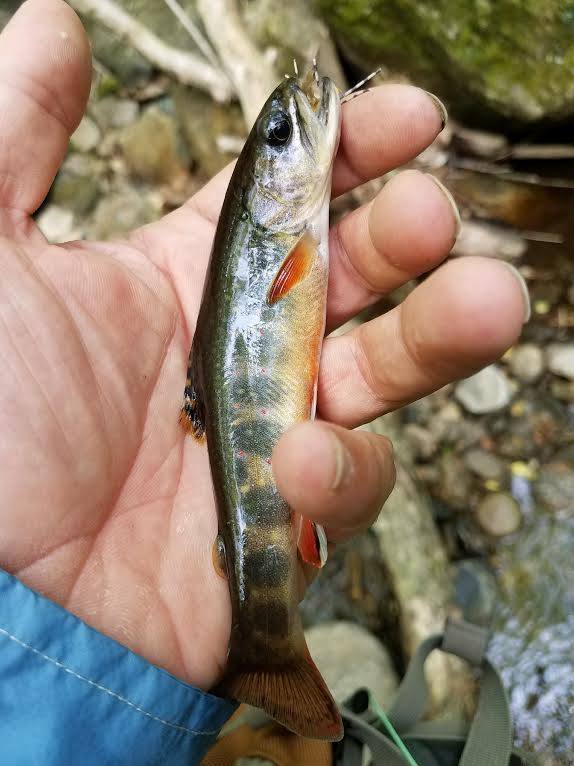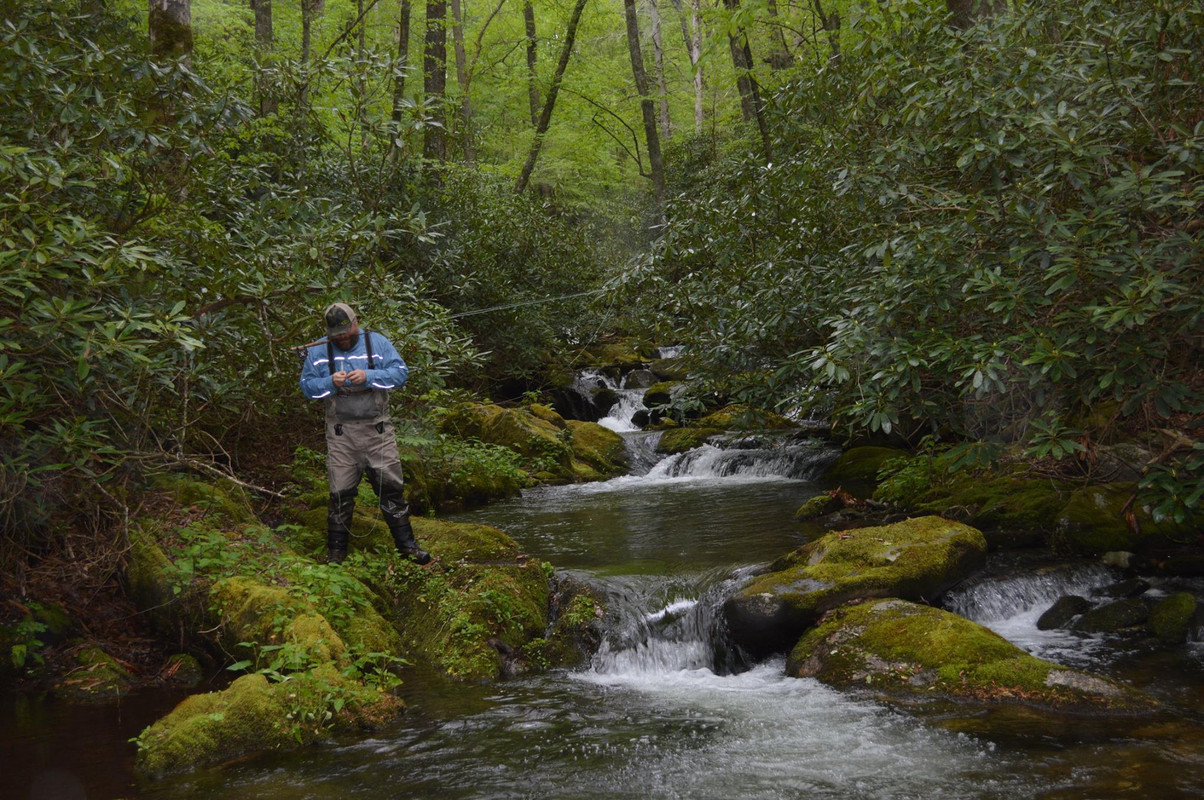 Cheers y'all!
Dylar
Last edited: