I am offering for sale a SAGE SP 590 (9' 5wt) 2 piece graphite rod. Included are the original sock and tube. The rod is in excellent condition. The cork grip is not soiled. The cork has a slight setting indentation, from its age and is just cosmetic, it does not affect function at all.
This rod casts beautifully; this is really an older SAGE rod at its best!
I am asking $285 shipped for the rod in the ConUS.
Thank you for looking,
DinoC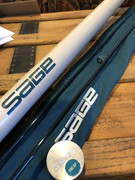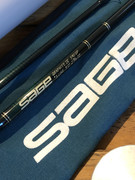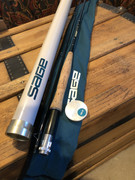 Last edited: