Donny, you're out of your element...
WFF Supporter
Tom Hanks is in a new WWII war movie called Greyhound. He plays a captain of destroyer set out to guard a convoy crossing the North Atlantic while being hunted by a pack of U-Boats. Submarine movies are kinda like boxing movies, reassuring in the limited number of plot twists that are coming. You already know someone's getting badly hurt, the questions are really only when and how. This falls in that genre, though the Hanks movie is a little different, it's got the perspective of a destroyer captain assigned his first major command in protecting the convoy. It's a little bit like watching Sandy Bullock in Gravity, just constant new problems. Plus a reasonably accurate war movie involving naval strategy....sign me up! Anyway, if you are looking for a distraction I enjoyed this one, the bleak grayness of it, the drab uniforms, the claustrophobia of the ship interiors, the kick-some-nazi-ass etc. It's not as nuanced as Dunkirk in using multiple levels of time and scene shots to flesh out the drama, it is not as relentlessly video-game like as 1917, not as emotionally manipulative as Private Ryan, not as oppressively brutal as Fury, but it still works
On the other hand, the CS Forester book it is based on looks way more interesting in a way the film didn't really tell. What's the captain's backstory? Why is his first command a crazy important one? How did he nail autopilot command and decisive actions for a novice Nth Atlantic crossing and no sub defense experience....(I guess that is the biggest gap for me in the movie...)? How did a Yank end up in command of British vessels....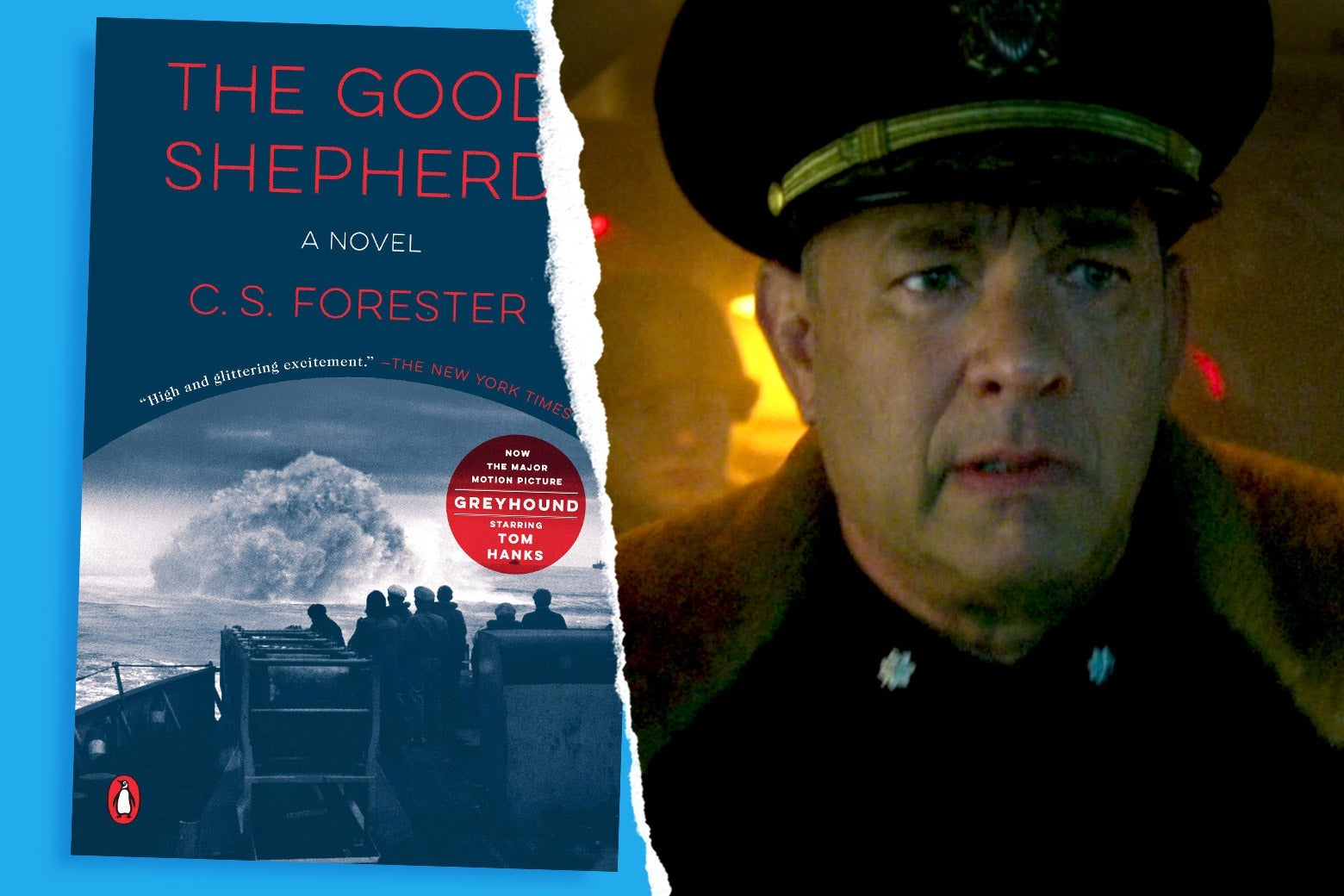 The nautical battles are the same, but the movie and its source material have different ideas about war and heroism.
slate.com