Whenever the topic of declining salmon and steelhead runs comes up, so does habitat destruction. Sometimes this takes the form of large, highly visible and well publicized threats like hydro dams, but most of the projects that take a toll on local streams and rivers are almost invisible unless you happen to live near them.
The impacts can often be subtle, like seemingly minor changes in rainwater infiltration after a development is built, but taken together these small changes can often completely degrade what was once viable habitat for salmon.
Most of the time there's nothing anyone can do to stop them, or even force the developers to mitigate their impact, because the amount of time, money, and expertise you need to challenge them are simply too hard to muster.
This is a case where things can potentially be different. The SnoKing Watershed Alliance is raising funds to appeal the approval of a development that will "create" the land necessary to construct a high-density residential development by clearcutting a ravine with one of the last remaining stands of mature second growth forest in the North Creek drainage in Southern Snohomish County, and then filling it with hundreds of thousands (possibly millions) of cubic yards of fill. I'm not dogmatically opposed to development or density, but there are ways to achieve both with much lower environmental impact than this.
If the environmental value of this particular piece of land -that the SKWA outlines below - isn't enough reason to help oppose this development - there's also the precedent that it will set. Who knows how many formerly "unbuildable" parcels containing steep, heavily forested ravines that provide a catchment and a buffer for local streams and rivers that were formerly safe from development will be clear-cut and filled in if this development goes through.
Evidently this sort of project pencils out these days, so the only thing stopping this development and others like it is holding the county's feet to the fire and demanding they follow their own rules. If you think the county will necessarily always do that on it's own, consider the case of Frognal Estates near Picnic Point. The county issued the permits to clearcut this steep parcel of land adjacent to the creek that empties out at Picnic Point, only to discover later in the permitting process that the wastewater system that the builder proposed to service the homes was unbuildable. The homes may never be built, but the land has been cleared, and the trees are gone, but the impact of that botched permitting process could last for decades.
I don't want to dramatize this too much or overstate the impact of this one project, but if you've ever found yourself watching the incremental destruction of some of the key habitat that sustains our streams and rivers, and either felt like there was nothing you could do, or wished that there was a way you could contribute to an organization that was opposing it - here's a chance to convert those feelings into action.
Opposing this development is a financial stretch for the SKWA, and much of the technical expertise is being donated pro-bono, so every contribution helps. The goal is to raise $10,000 to file and sustain appeal before the county, and the deadline to raise the funds to do so is July 31st. Even if you can only kick in a few dollars, that'll make a difference. If you can't contribute but still want to help, consider sharing the link from the SKWA and helping get the word out.
Thanks!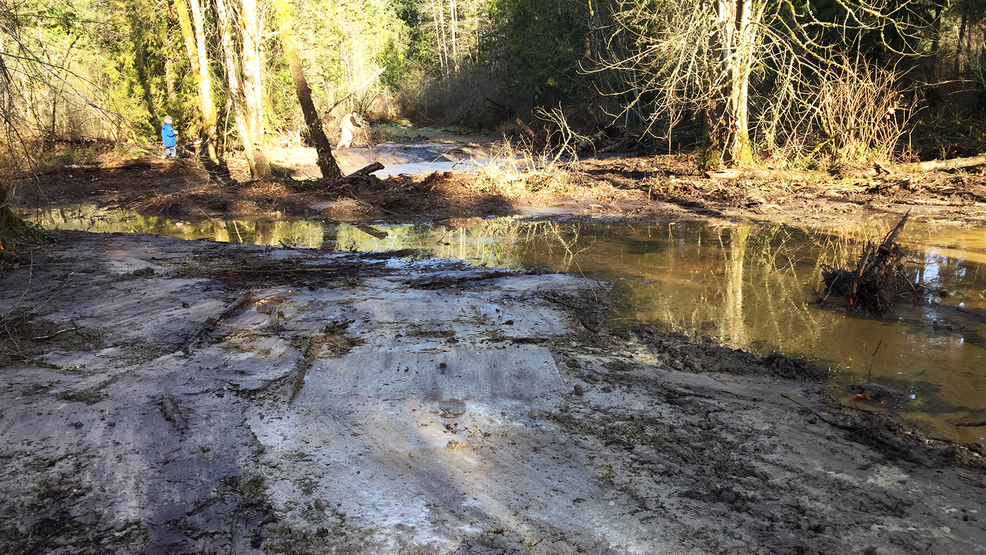 Please donate money by July 22nd to help us appeal Snohomish County Ironwood development.
snokingwatershedcouncil.org
"Ironwood is a proposed development of 88 single-family residencies on a Type 2 wetland that has been declared a Priority Habitat by WDFW. This wetland is critical habitat for birds like woodpeckers and owls. This wetland has several large second-growth trees that provide valuable habitat. It is also a large area for storm and surface water catchment that feeds into North Creek. North Creek is part of the Lake Washington watershed, and provides spawning habitat for runs of king, coho, and sockeye salmon.
We are appealing the project because:

– The land contains Priority Habitat Species and is classified by the Washington Department of Fish and Wildlife as a sensitive area.
– The builder is planning to fill a steep ravine and has not received approval for the sewer system from the local water agency AWWD. (See what happened to another similar development in Edmonds that was clear cut and now can not be built: https://www.heraldnet.com/news/frognal-property-up-for-auction-over-debt-developer-says-no/)
– The development is too dense for an already crowded area with heavy traffic congestion.
– The builder has applied for numerous exemptions that will allow them to minimize the cost of installing required landscaping and space between houses so they can maximize their profit.

The project designer is Merle Ash's firm, Land Technologies, who also designed the stalled and failed Frognal development. Despite Land Technologies recent failure, Snohomish County has once again approved Mr. Ash's permit for early clearing at Ironwood. Mr. Ash also sits on the County's Planning Commission and is a big donor to many County Council members.

Ironwood proposes to clear-cut most of the forested site, place 100,000 cubic yards of fill in a ravine that was formally the main channel for Martha Lake Creek, before the creek's flow was diverted in the 1940's from North Creek to Swamp Creek. The applicant proposes to construct 88-lots, some as small as 3,600-sf, in an area zoned for R-7,200, making stormwater infiltration infeasible because of the higher housing density. This project will decrease summer base flows in North Creek resulting in higher temperatures and lower oxygen levels that will be harmful to aquatic life.

Please help SKWC appeal this clear-cut and filling of a valuable wetland. Don't let Snohomish County get away with another Frognal. Any amount you can contribute goes straight to fighting this project. Please share on all media platforms and THANK YOU!"


This fund will support the Sno-King Watershed council's (<a href="http://snokingwatershedcounci… Chris M. needs your support for Stop The Ironwood Development
www.gofundme.com
Last edited: