Here's an inexpensive bamboo rod for your consideration. Before COVID, Dick Hedges in Mill Creek closed out his bamboo rod building business and I purchased one of his finished rods and a 7-1/2' 2 piece blank he had left in his supplies. He described the blank as built by Gene or Bill Edwards and sold by a fly shop back east. The blank was also impregnated cane, not needing a full varnish to fish. The blank was a good price and it provided a fun project over the last year.
I added the cork, slide band seat, agate stripping guide, ring hook keeper, guides and tips. The wraps are silk finished with marine spar varnish. After completing the rod I noticed a slight twist in the cane in the butt section while sighting down the rod from the reel. Other than that imperfection, the rod came out very nice and is a good all-around 5 weight. The rod weighs 4 ounces and has size 16 ferrules.
I enjoyed the build but have other 7-1/2' and 8' five weight bamboo rods so I'm ready to find a new owner to give this rod some love. Never fished. If you are local please try the rod first with a lawn casting session. The North Bothell lawns are not stocked with trout, as my neighbors frequently remind me, but its a good way to determine if the rod is what you want. The rod comes with a sock and tube. I'm asking pretty much what I have into the rod for the blank and components...$275. If you want the rod shipped please add $25.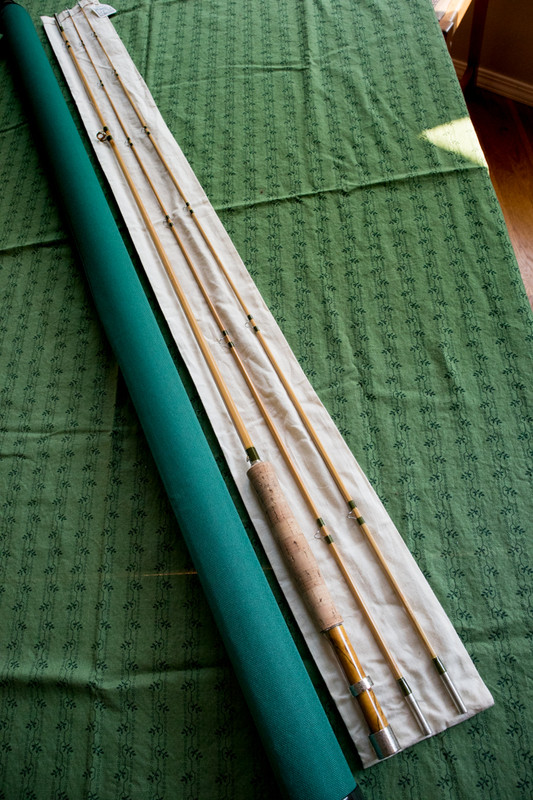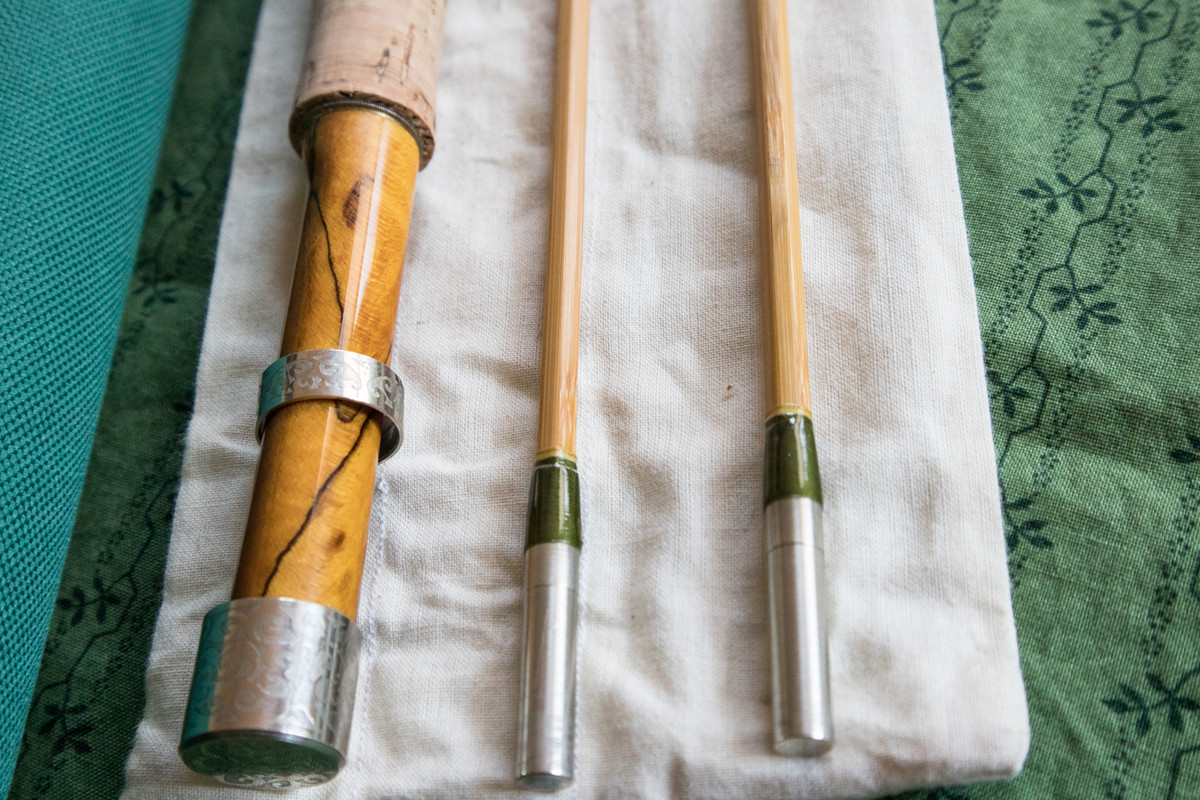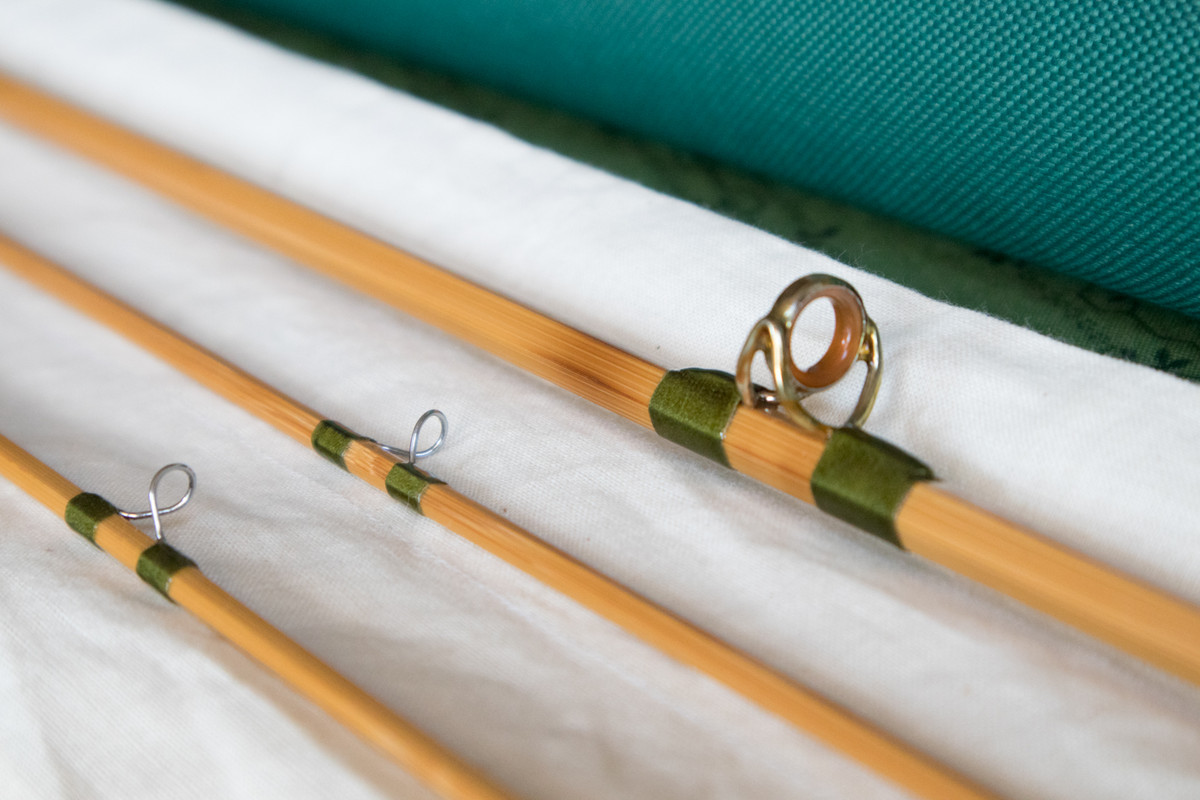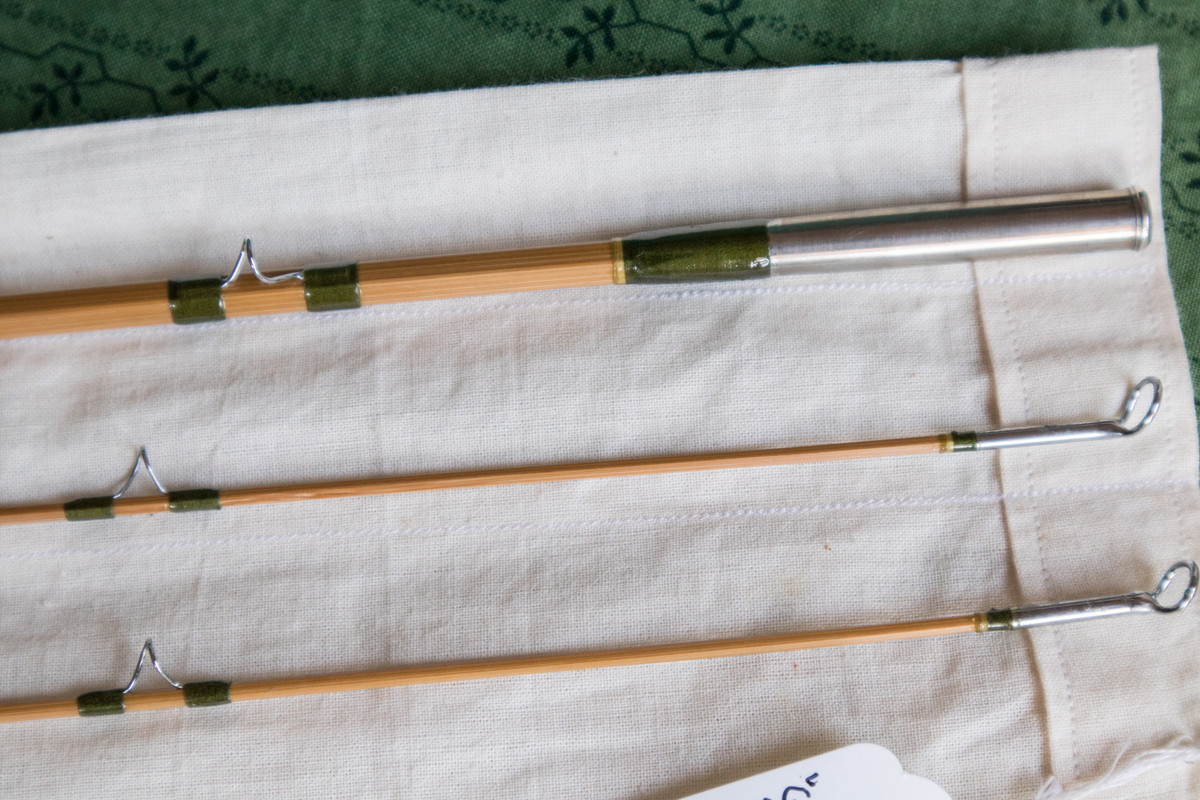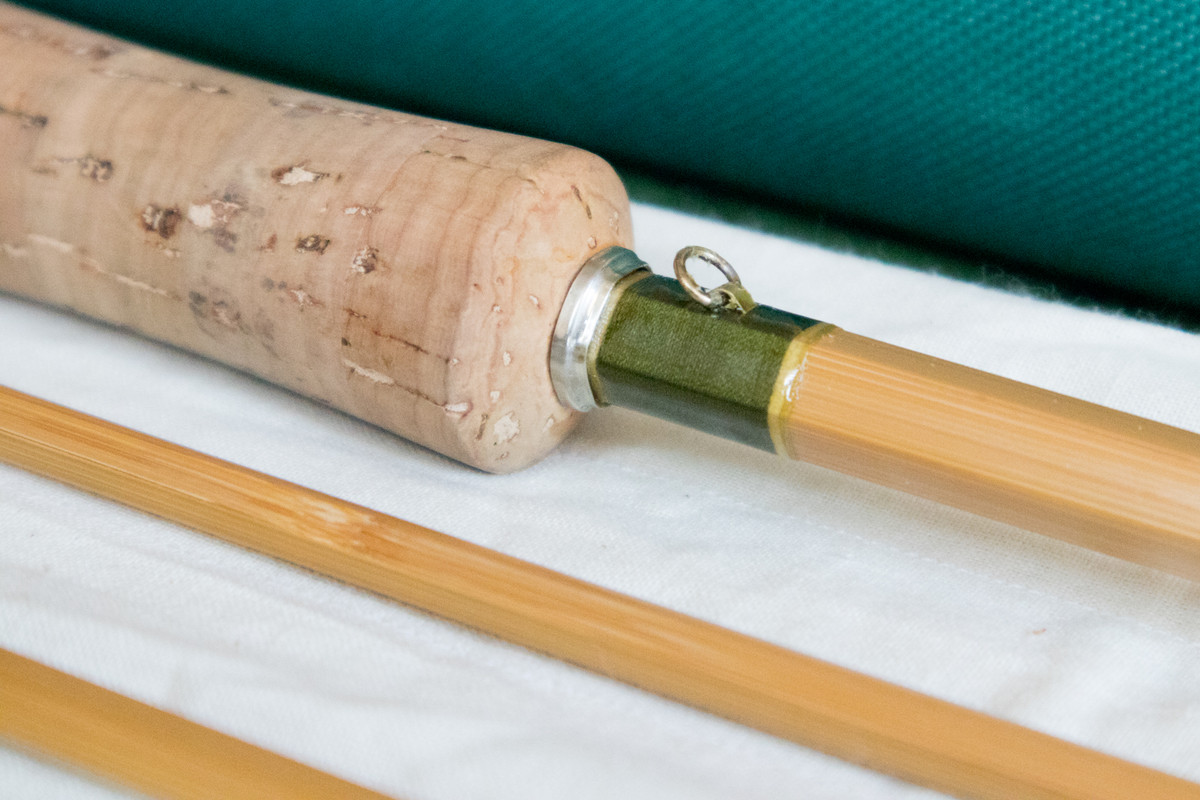 Last edited: