It was too nice to stay inside, so Donte and I paid a visit to our favorite urban aquifer to see if we could find any holdover stocked rainbows, or even a fat brown trout. Donte stayed nice and warm on his pontoon, and I hoped I wouldn't run into any of the fabled tiger muskies as I bobbed in my vulnerable little v-tube.
nice day...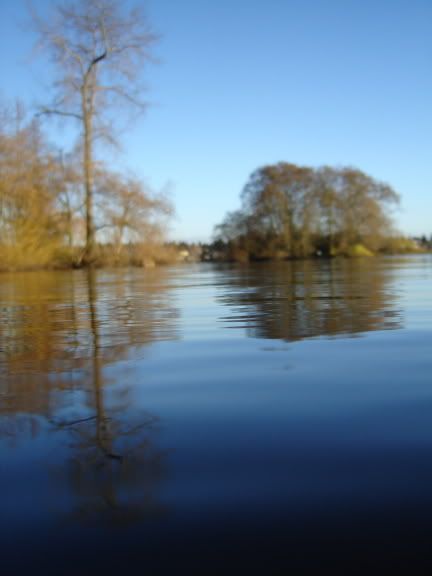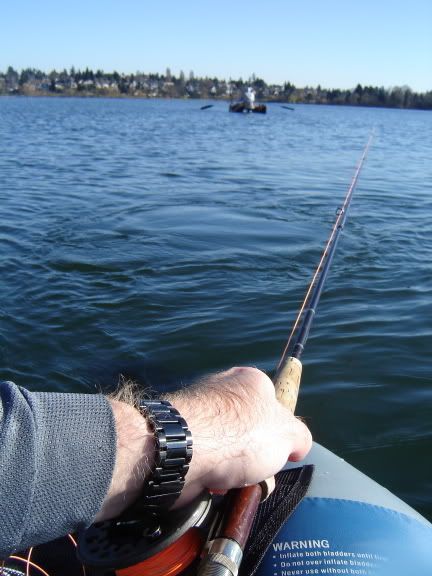 Donte fished his brand-new 4wt with a Battenkill Mid-Arbor- what a nice reel! Too bad Christmas is so far away... I fished my trusty 590-4LL, and brought along a 3wt rigged for chironomid fishing, if any were around. Full sinking lines and tandem flies were the order of the day as we slow-trolled woolly buggers and other standard lake fare.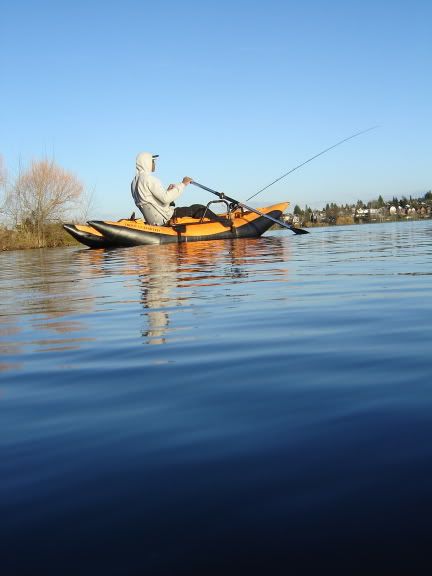 My fly would hang up on the occasional rock or weed as we made our way toward the deeper parts of the lake; a quick pull would free them. After one of those quick pulls, the 'snag' pulled back!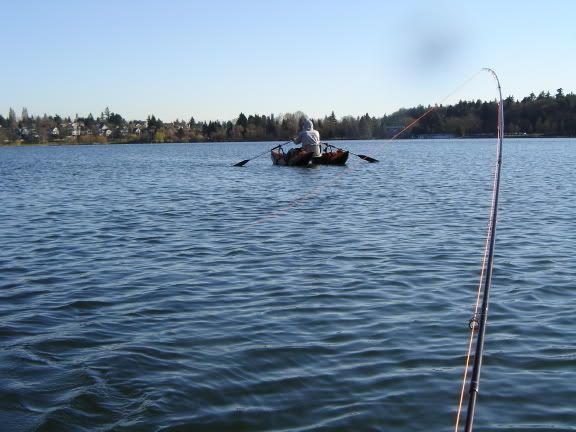 It was heavy, and fought with big movements and head shakes, but stayed deep-- the poor LL was never made for such abuse. After four or five long minutes, wondering if my 6x would hold, I saw the scaly sides of the Green Loch monster...
I made a lunge with the net, and got about as far as the beast's gill covers... and to think I had brought the 'big' net! My first Green Lake carp was a beauty, in some sense of the word.
carp wrestlin'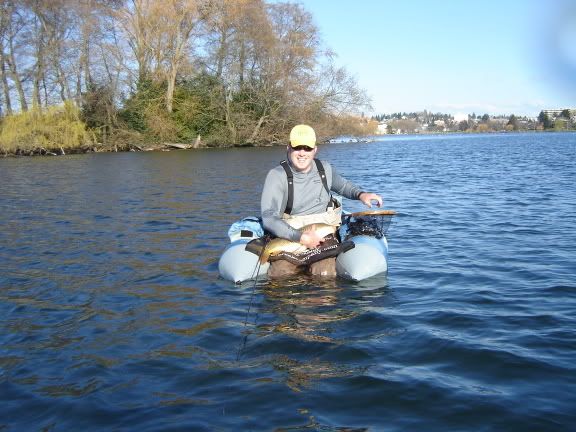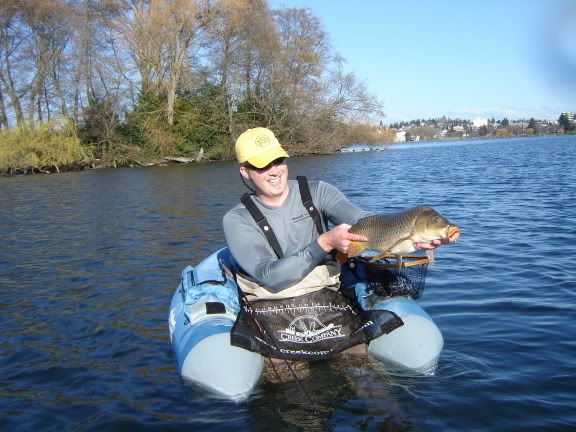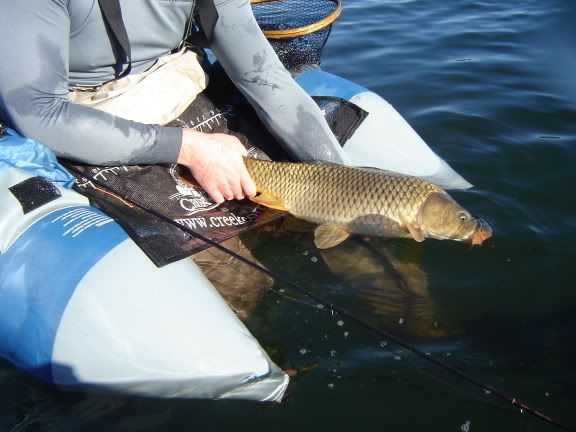 The rest of the day brought sun, but no other fish. Can't wait until the spring lake opener...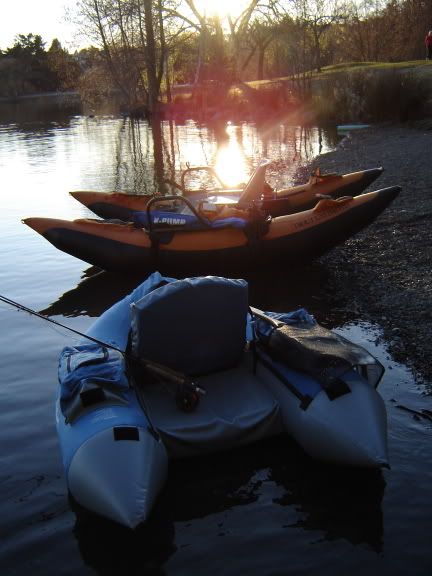 Ahh, fly fishing in Seattle-- traffic on a Sunday afternoon. Have to take the bad with the good :thumb: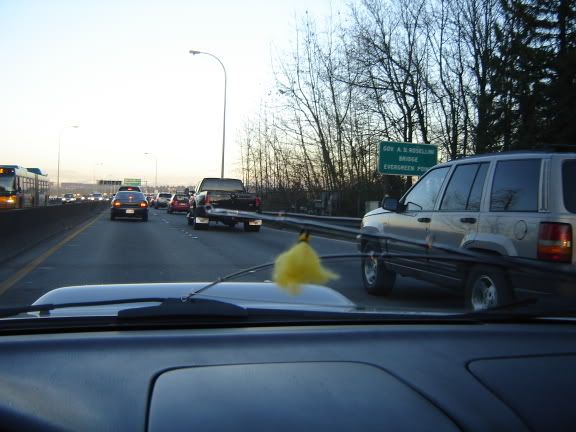 -Jim