This post is from a couple of trips taken over the past two Fridays to Area 51 creeks, including the wild brown trout infested "Groom Creek". Both trips were a blast. We easily caught dozens apiece. All rainbows from Grays' Creek and all wild browns from Groom Creek. All wild trout were caught on various colored stimulators, of course, and tasted great with pan fried potatoes (just kidding).
Note all the cans and trash Dave has in his backpack. Groom Creek had a few careless visitors of the cheap beer swillin' kind. I hope they were beamed up and "probed".
Steve
Dave workin' it on Area 51 wild trout.
Dave stalking in the wild pool.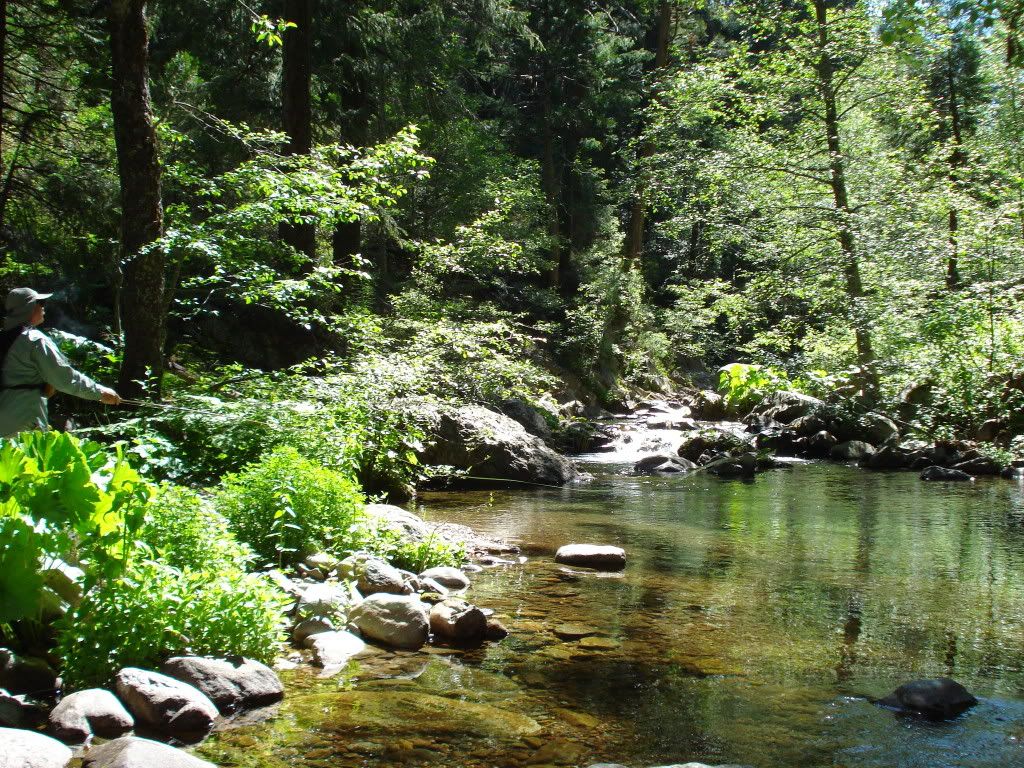 Elusive "alien" species trout.
Gratuitous fish pic. Common rainbow of the extraordinary kind, wild!
Another wild one.
Dave working the cane on the very skinny water of the "tire hole". (Tire wouldn't fit in Dave's backpack)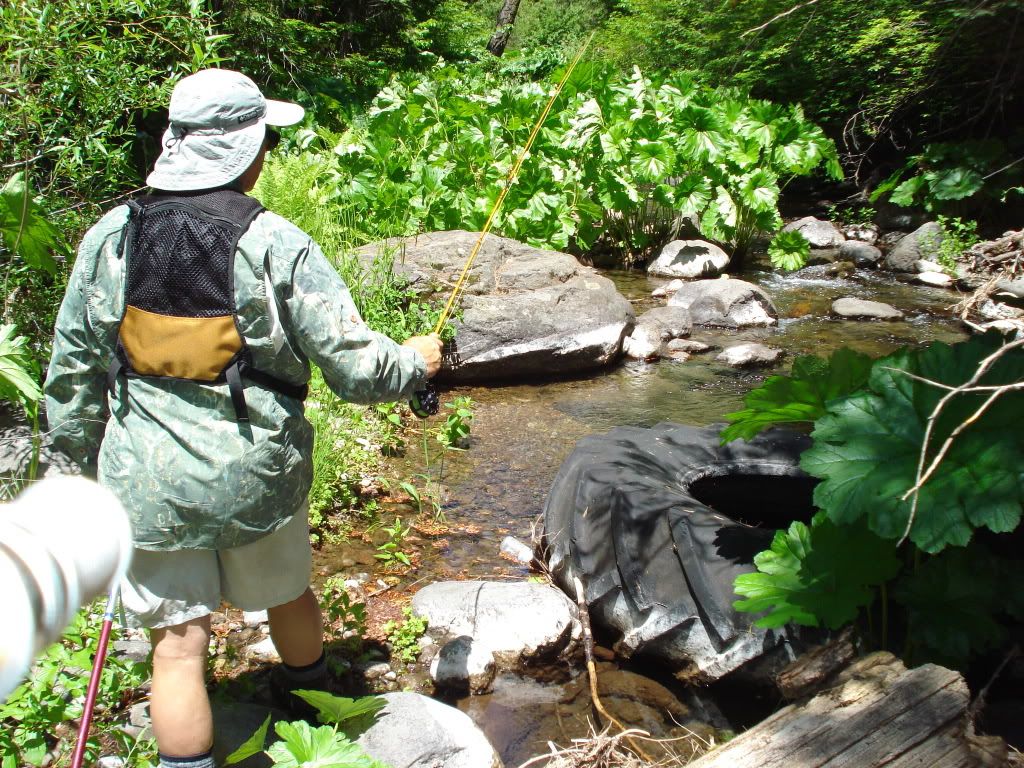 Camo shirt worked on this spooky trout, a wild brown.
Long cane was hard ta work in this bushy stuff, but,,,,,
A look at the "technicality" of this creek.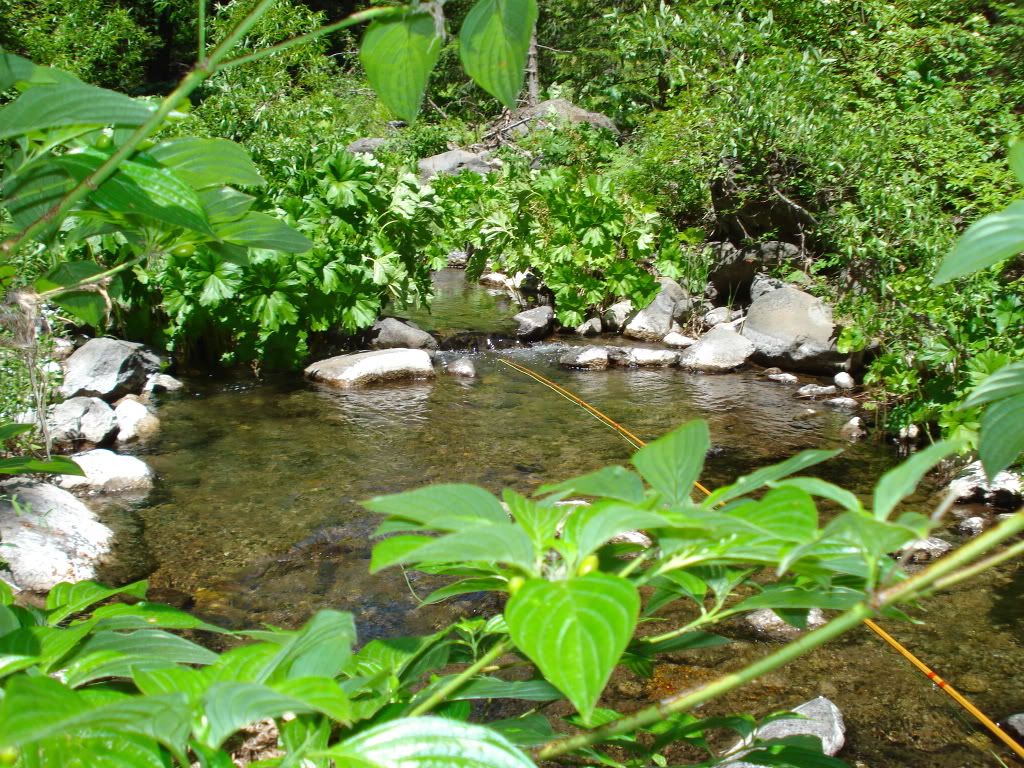 Fishing the technical stuff.