Took the 5 hour drive from Seattle to Neah Bay wanting to see if the coho where showing yet. After arriving, I set up camp and checked out the town, not having been there before. Not a whole lot to see, a general store, a restaurant, a pizzeria, and the marina.
The next morning was foggy. After the fog cleared a bit I launched.
After leaving the harbor it was sunny and clear.
I started fishing along the kelp beds hoping to see some coho jumping.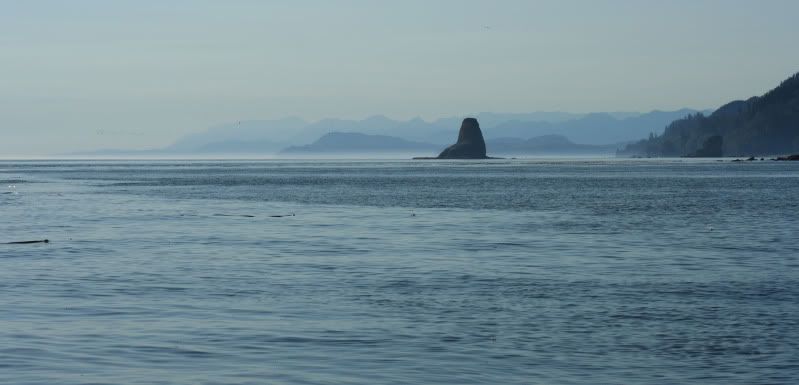 After hearing a loud whooshing noise, I noticed the grey whales and I watched them for a while.
All that came out of the kelp beds were a handful of black rock fish. They were fun to catch, but not what I was after.
I went out in the Straight looking for fish. Those that marked were deep so I cast in to some rips with lead core with no luck. Besides, casting leadcore isn't necessarily the most fun thing to do. I also followed the shallow water out to NW corner of Cape Flattery but no further. There was a thick fog bank which blocked the view of Tatoosh Island. Then the winds picked making it time to head in. With weather forecast for the next day being the same, I called it a trip. The next day I fished Area 10 picking up a 3lb resident and releasing a few searuns.
Mike