October fishing report for Rock Creek. The weather was wonderful. Each morning was clear and sunny. The morning temperature was about 38 degrees. The afternoon temperature made it into the lower 60's.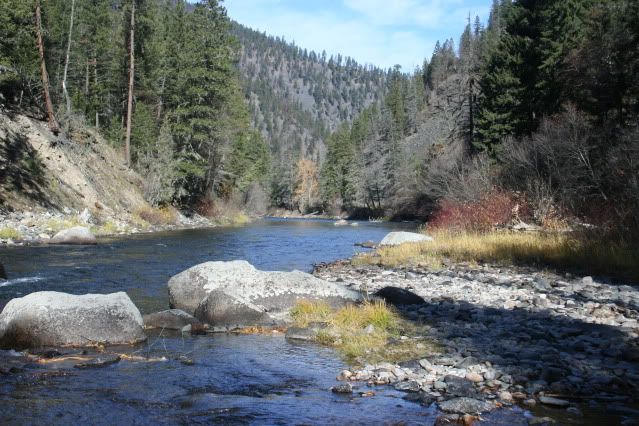 Wildlife along the Creek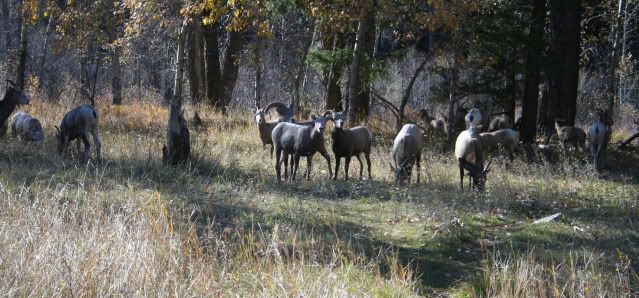 Big Horn Sheep grazing near the creek.
I watched this ram for several minutes and then he turned around and jumped the fence in a single motion.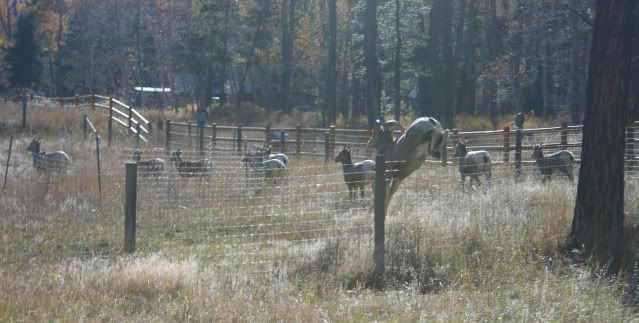 Beavers busy at work along the Creek.
The Creek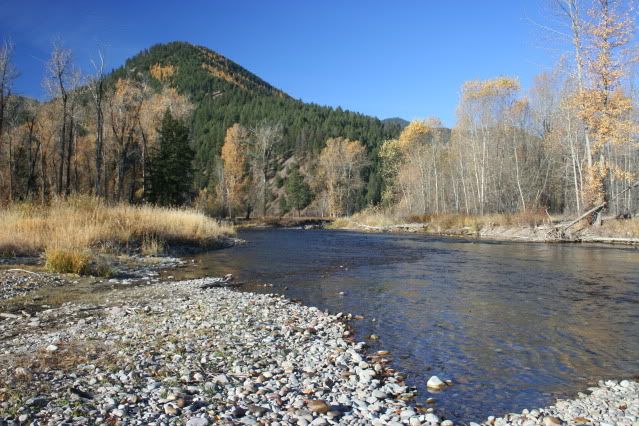 Lower Rock Creek near the confluence of the Clark Fork. Here the creek valley widens and offers more gravel bars to fish from.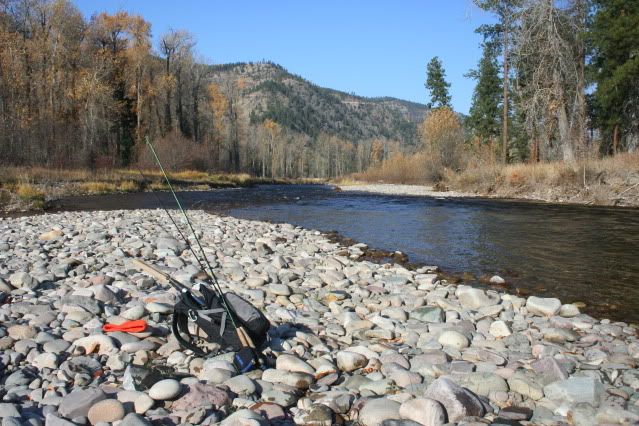 Another gravel bar.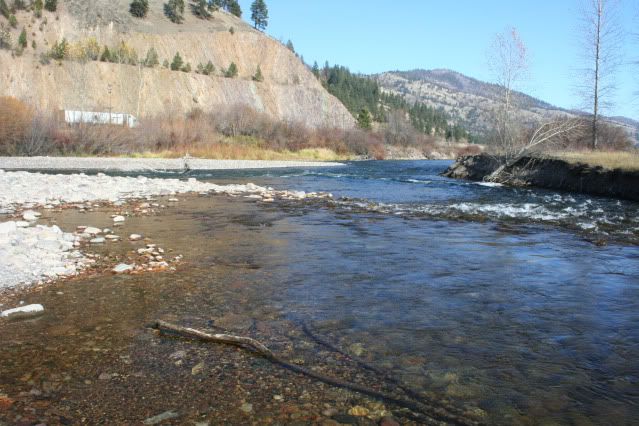 The confluence of Rock Creek and the Clark Fork at Interstate 90.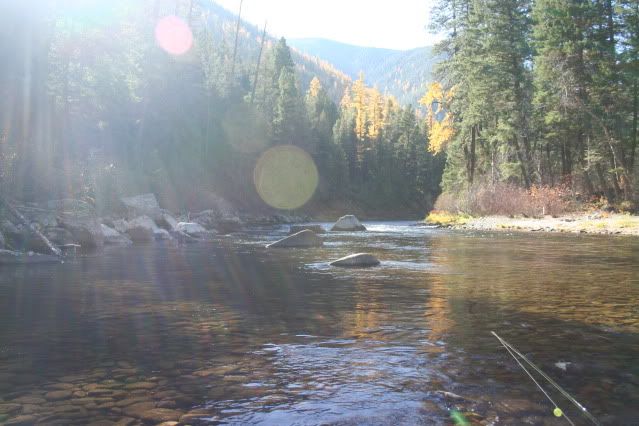 This is a view further up the valley. The creek flows from south to north. With mountains to both the east and west the sun rose late (around 10:00) and set early (around 3:00).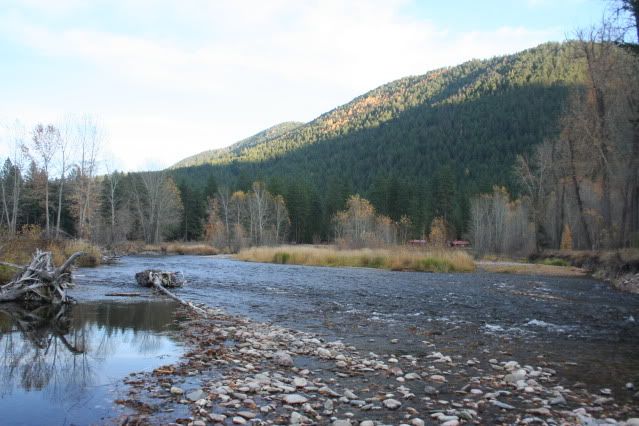 The Fish
Brown Trout - I had gone in hopes of intercepting the larger browns coming up from the Clark Fork to spawn but learned that they had already moved up into the higher tributaries.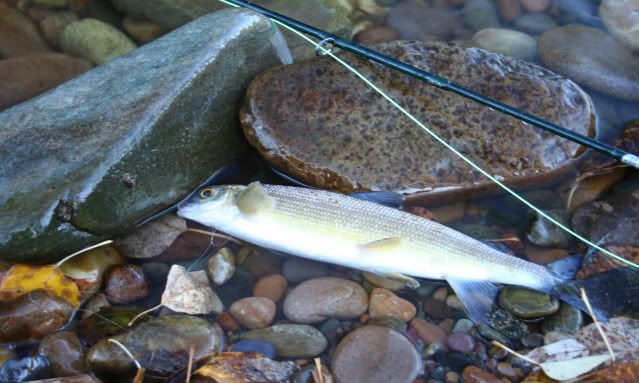 Rocky Mountain White Fish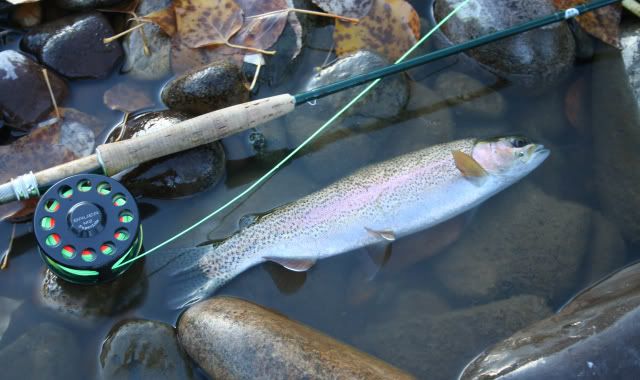 Rainbow Trout
Cuttbow - The native fish to the area is the West Slope Cutthroat Trout. They are closely related to the introduced Rainbow trout and interbreed.
Another Cuttbow. He has taken a black leech.
Lodging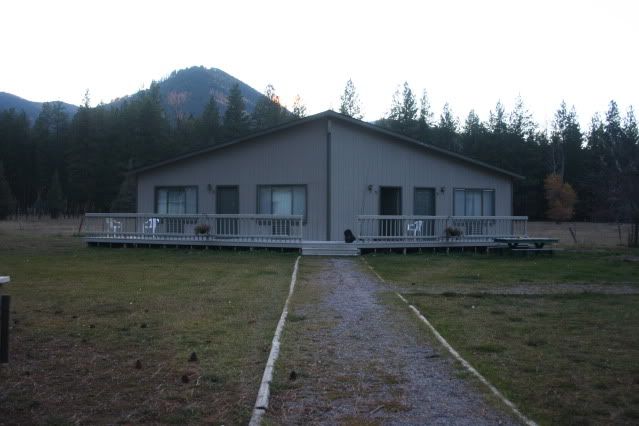 I stayed at the Rock Creek Mercantile. Besides having a fly shop they have 2 cabins having 3 rooms each.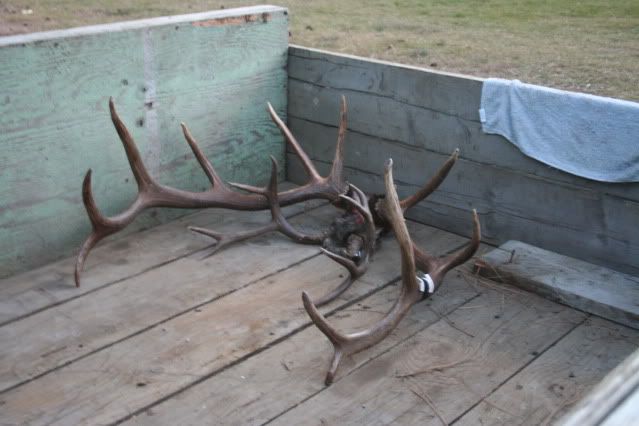 There was a group of hunter staying the Merc. They managed to bag an elk and a deer.