Fished with this guy today at a favorite secret little Ca. creek. Too many fish were caught to be counted/believed. Stimulator hatch was jumping off as usual and the fish were very "selective" and "wary". Caught mixture of Brookies and Wild Rainbows. Pictures are worth a thousand words each, so I'll not try to add much verbage. Check out the look on this jaded flyfishing veterans face in the pictures. Priceless isn't it?
First fish on first cast.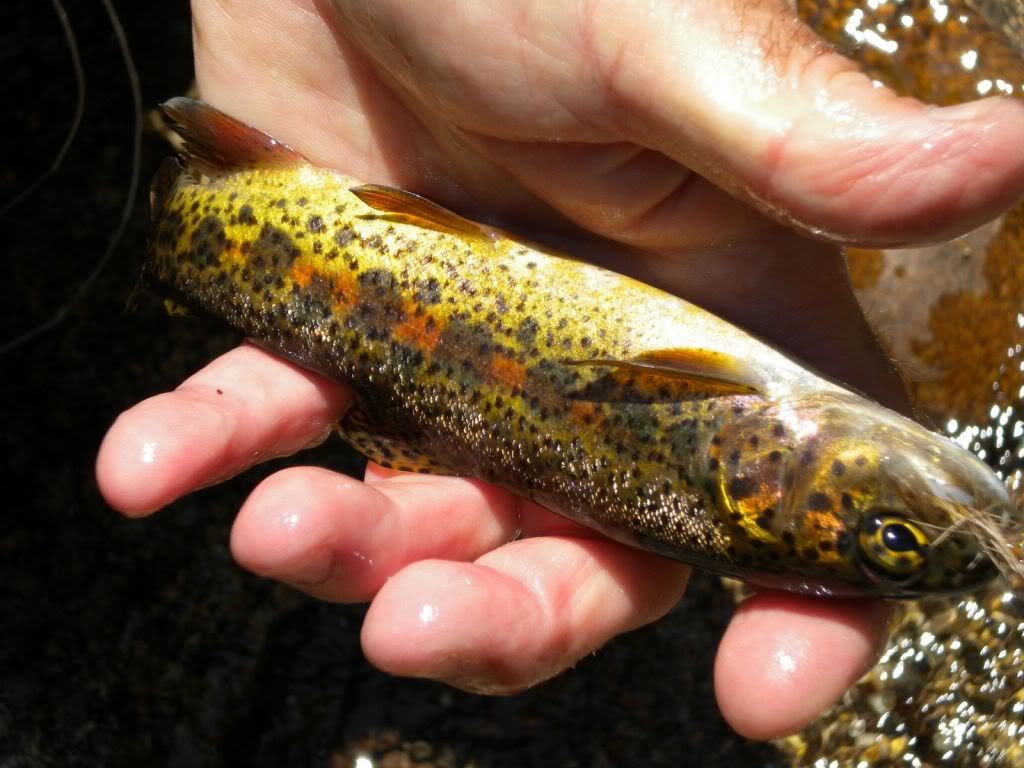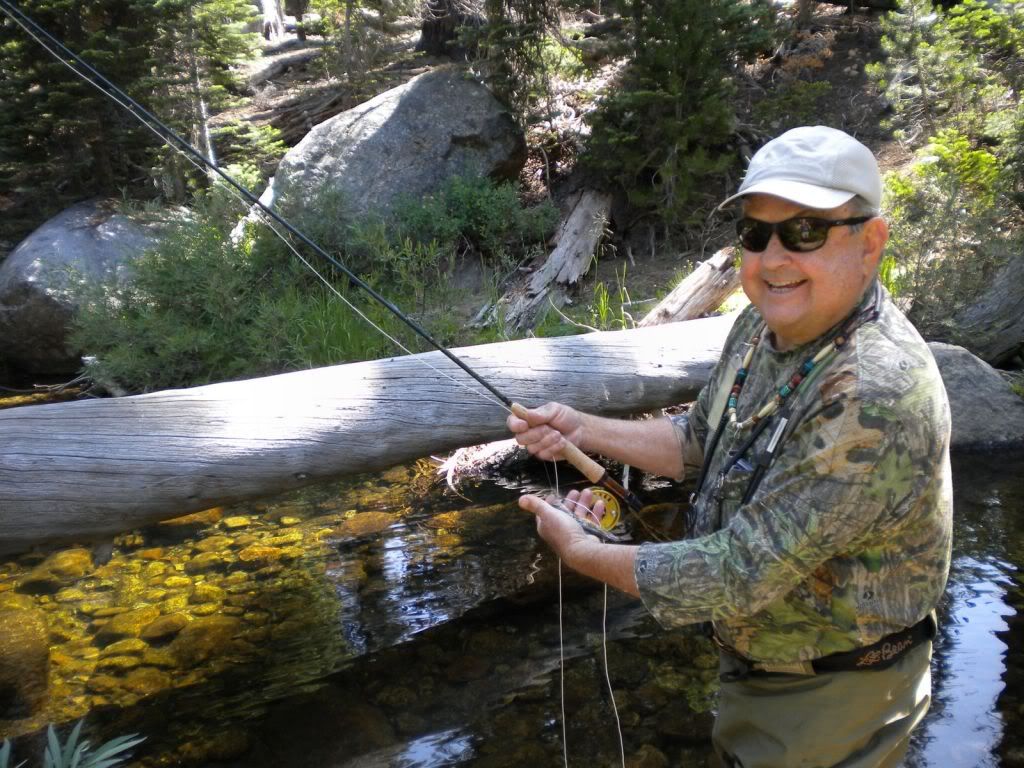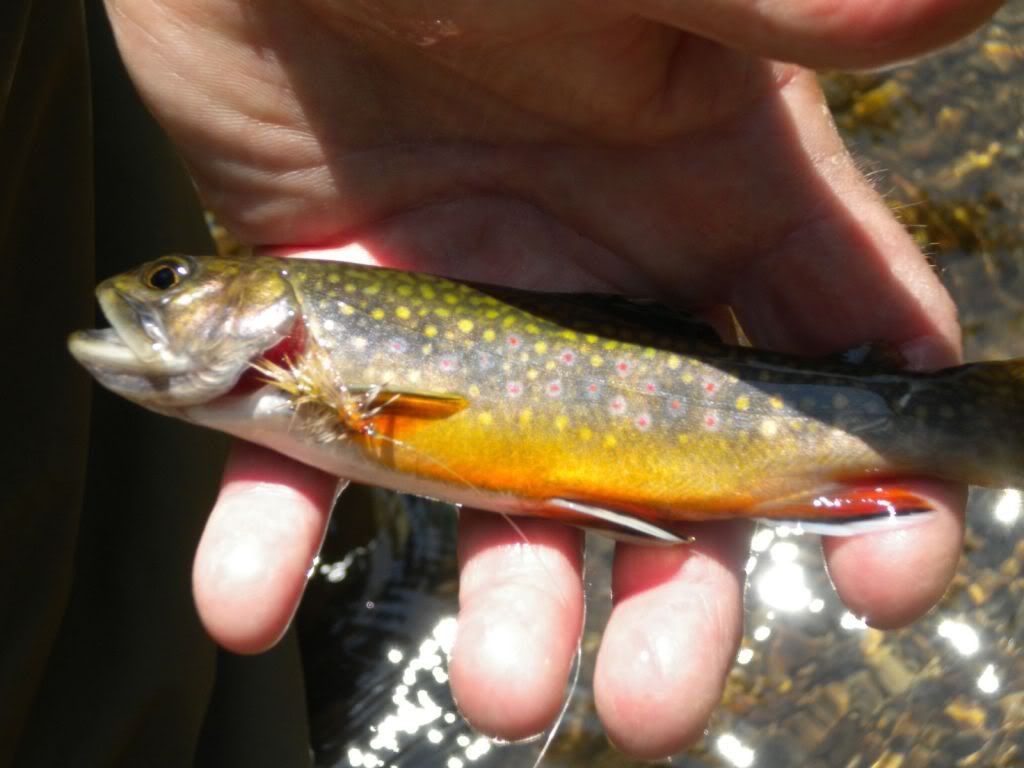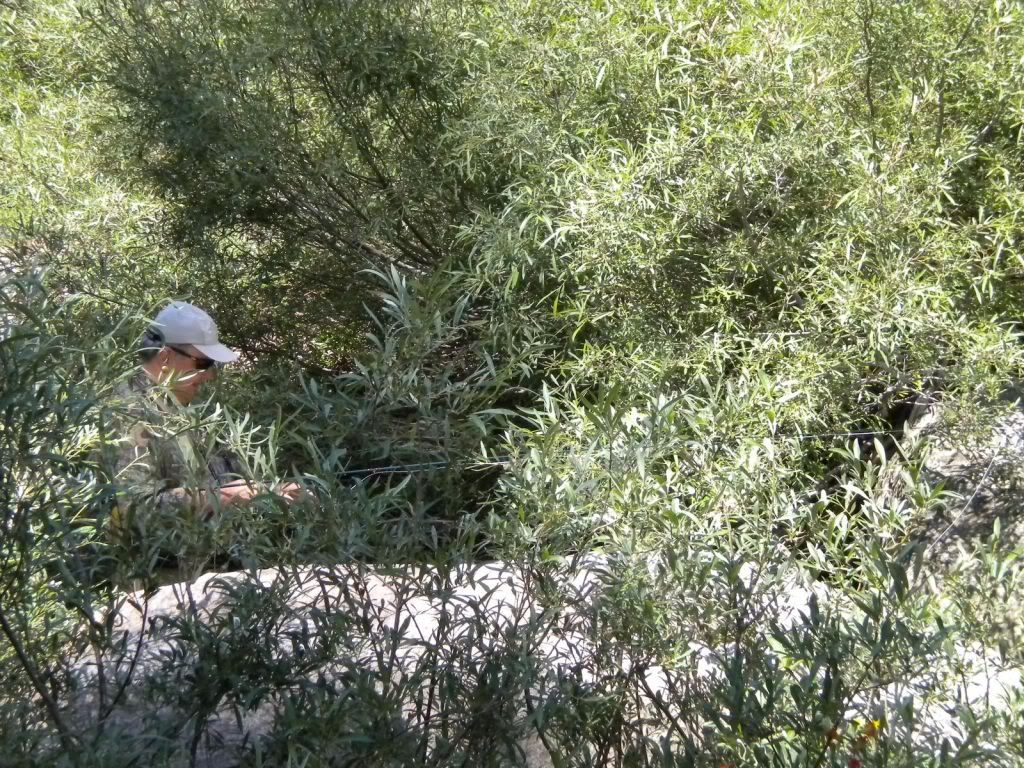 He caught no fewer than 10 fish from this bushy hole and missed 20-30 that were jumping out of the water to grab his suspended/jigged fly.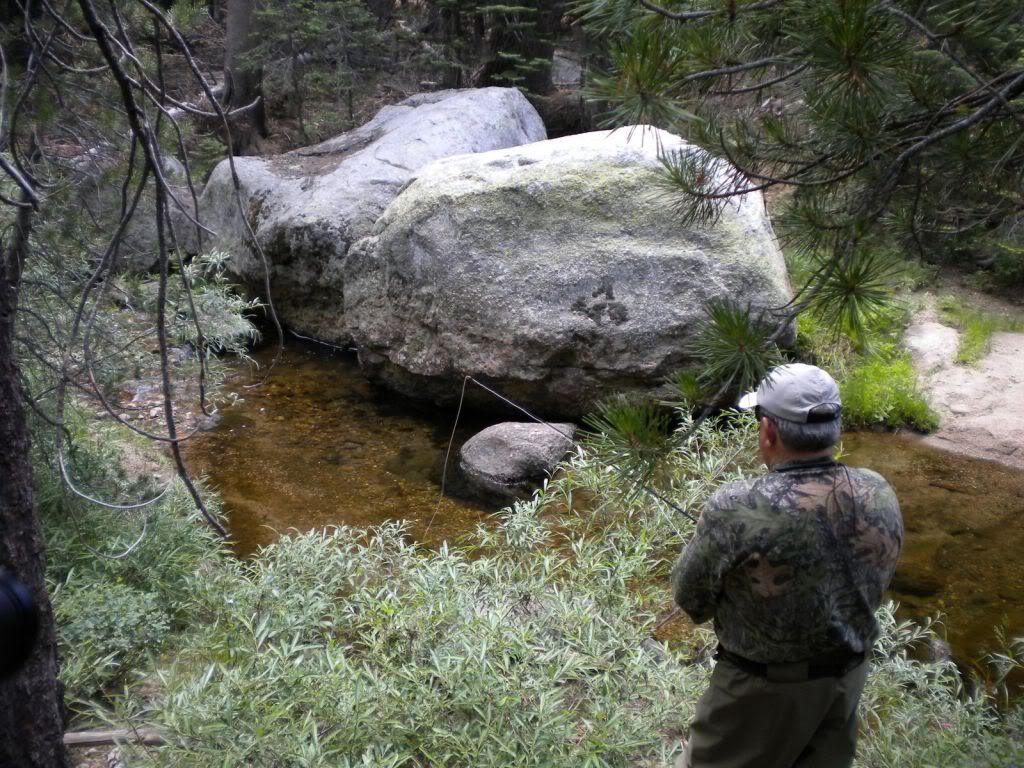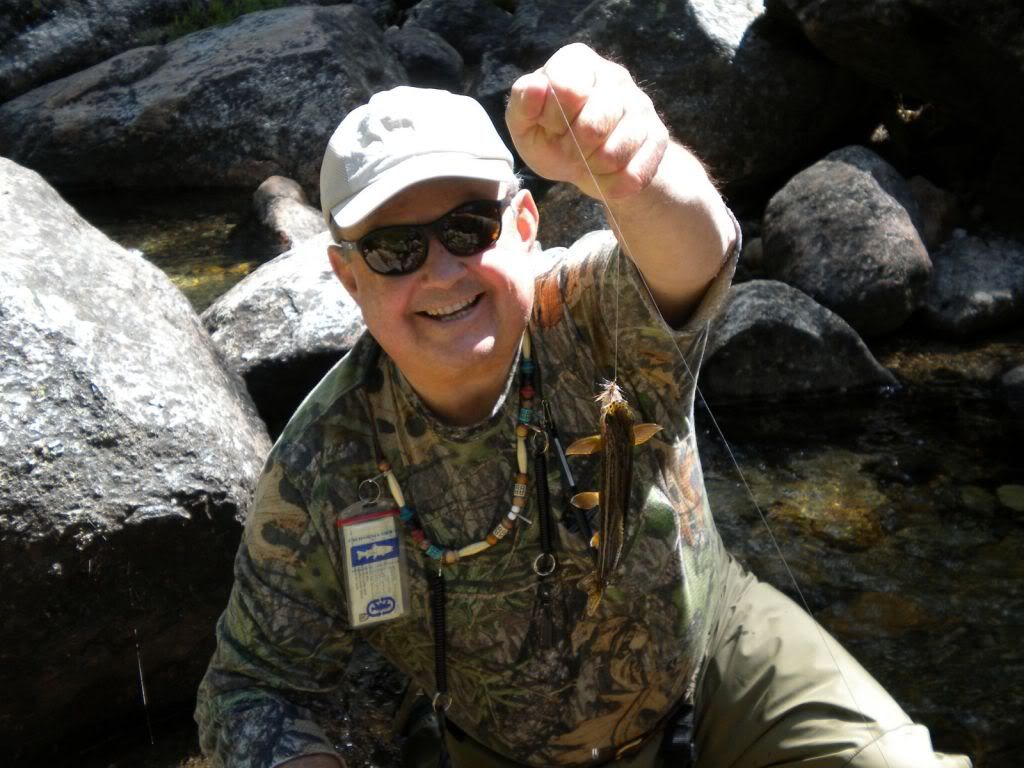 The look of a re-born stream convert.