I recently purchased a pontoon. It took me 18 months to get one, but when my 21 year old Bucks Bag tube died a horrible death last fall, I needed something to get me out on the water. I got to take her out on her maiden voyage today. We ended up launching on a small lake next to the Columbia.
I was not really expecting a whole lot. The water temp was 46 degrees. The wind was howling. On my third cast, I land this...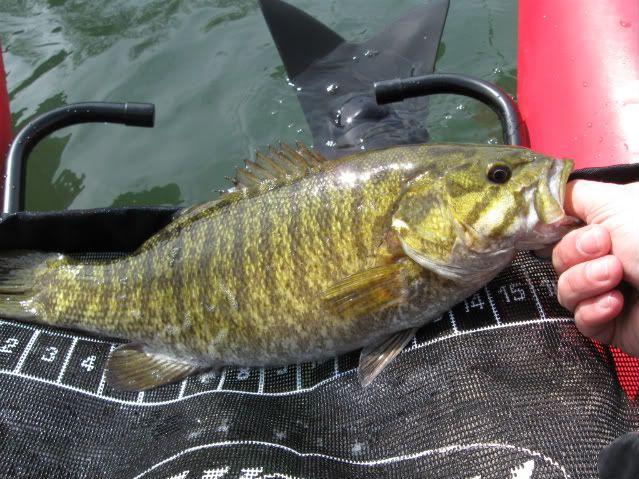 I love fishing the polar fibre Clouser. I ended up catching 2 smallies on the Clouser. I also caught 7 more on a SimiSeal Leech. I can't wait until the water gets warmer.
I like the coloring on this one. The red is the reflection from my toon.
Shawn