The little miss had some time off this year between school and summer camp, so we decided to get out of the big smoke, find some sunshine, and kick off this summer with a nice week long camping trip. Neither of us like windshield time, but damn we needed some sun, so off to the Columbia it was.
Delicious pastry in the middle of nowhere enroute: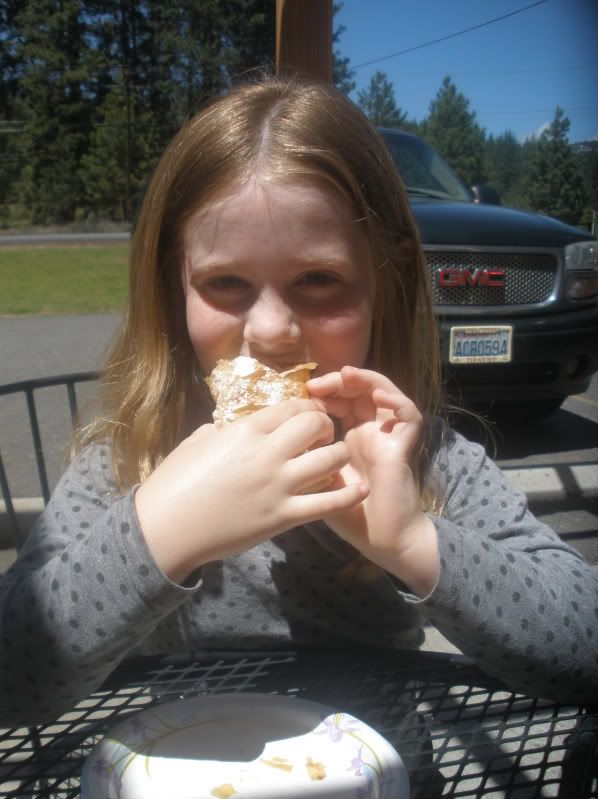 Journeling over breakfast. A seared banana goes down a treat over french toast, and works as a nice replacement for marshmallows in smores as well.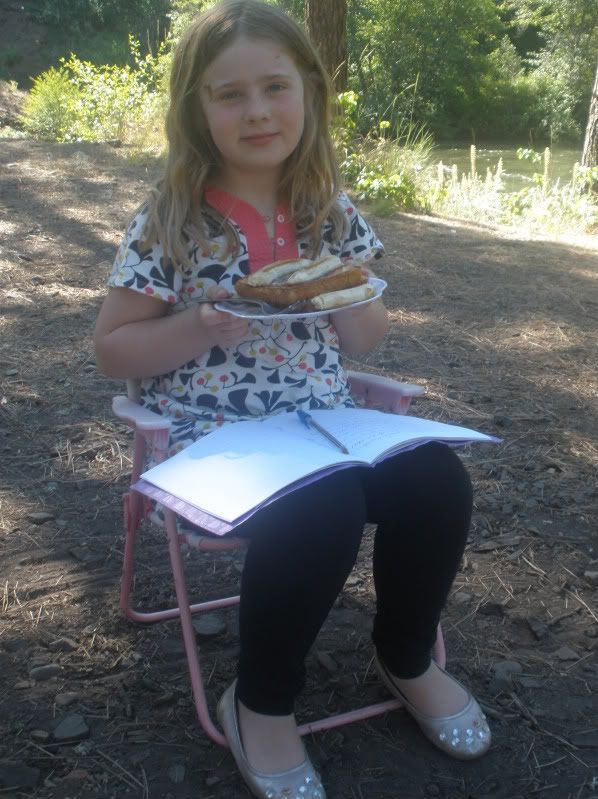 Fishing the camp water: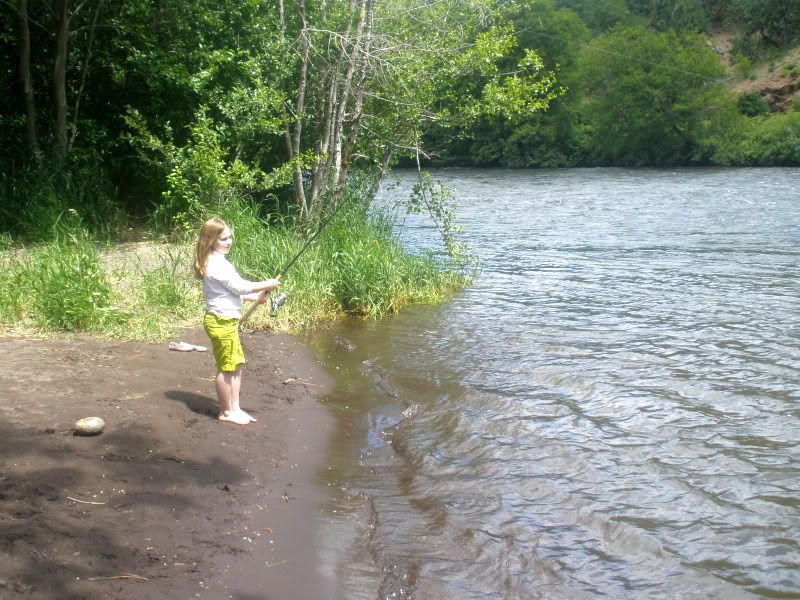 We went 0-2 on the float set up with a drowned hot butt grasshopper pattern:
and either a bead or small nymph as a trailer. We saw quite a bit of bug activity, thus us trying the small nymphs. The only thing they did was hook juvenile steelhead, thus prompting me to toss on a bead, resulting in no juvenile hook ups. Chalk up another victory for the evil bead!
I also had Piper toss some larger spinners and spoons, letting them free drift in the riffles, then retrieve when they stopped 'working'.
The first time she hooked the bottom I stated," Hey babe you're on the bottom, you have to watch the hang down."
Piper, "No dad it's a fish."
Me ," Oh, you have a king on maybe?"
Piper,"No Dad..*grunt* it's a*grunt* monster Chinook." :rofl:
After that every rock was the leviathan, and when free she'd mutter something like, "darn,maybe on the next cast."
I was surprised at how quickly she was able to read the water as taught, cast, mind how her wares were drifting, and generally fish rather well. I think I've got a new fishin' partner
Piper really digs on native art so I signed us up on the tour to visit Tsagaglalal at Columbia Hills state park. We were treated to a nice 1.5 hour tour from a park ranger and were able to view both pictographs and petroglyphs.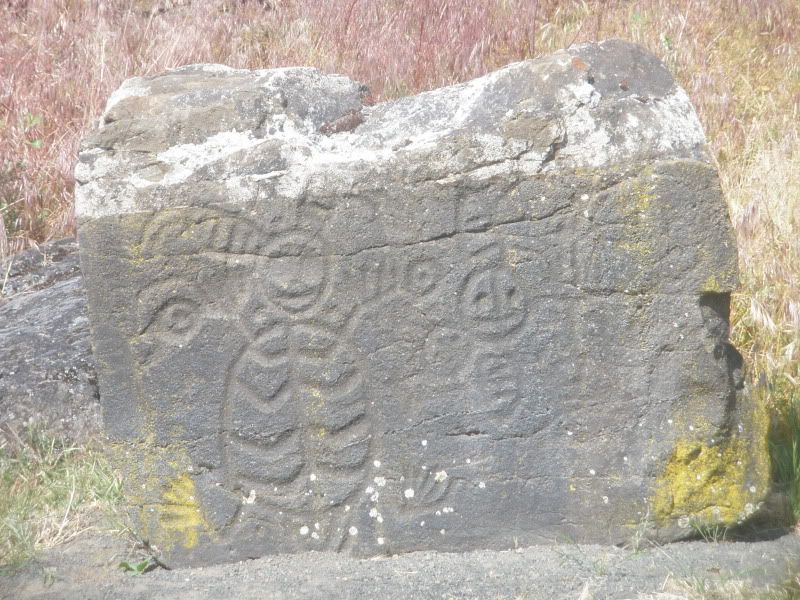 Tsagaglalal: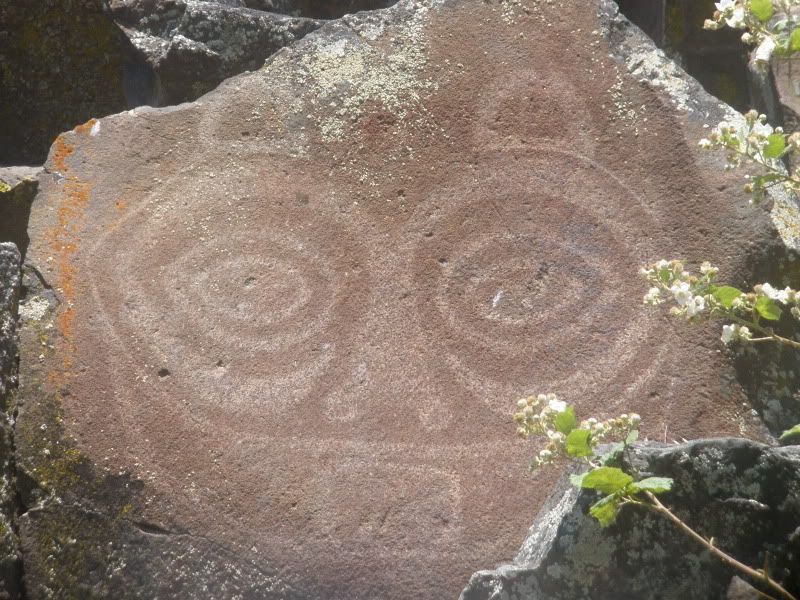 We really couldn't have had a better week. Both of us got to relax, soak up the heat, hike, and see a heap of flora and fauna that we haven't seen, well, since last summer.