FS: G Loomis ROARINGRIVER GLX GREASED LINE 14' 4 piece 8/9 $550 OBO
Downsizing my fly rods.
This rod has been sitting in my tackle closet, is in very good condition, and is just not getting enough use. Now looking for a new home.
This is a factory rod, clean cork, comes with factory rod tube, and sock.
Reduced: 93% of original size [ 1024 x 768 ] - Click to view full image
Reduced: 93% of original size [ 1024 x 768 ] - Click to view full image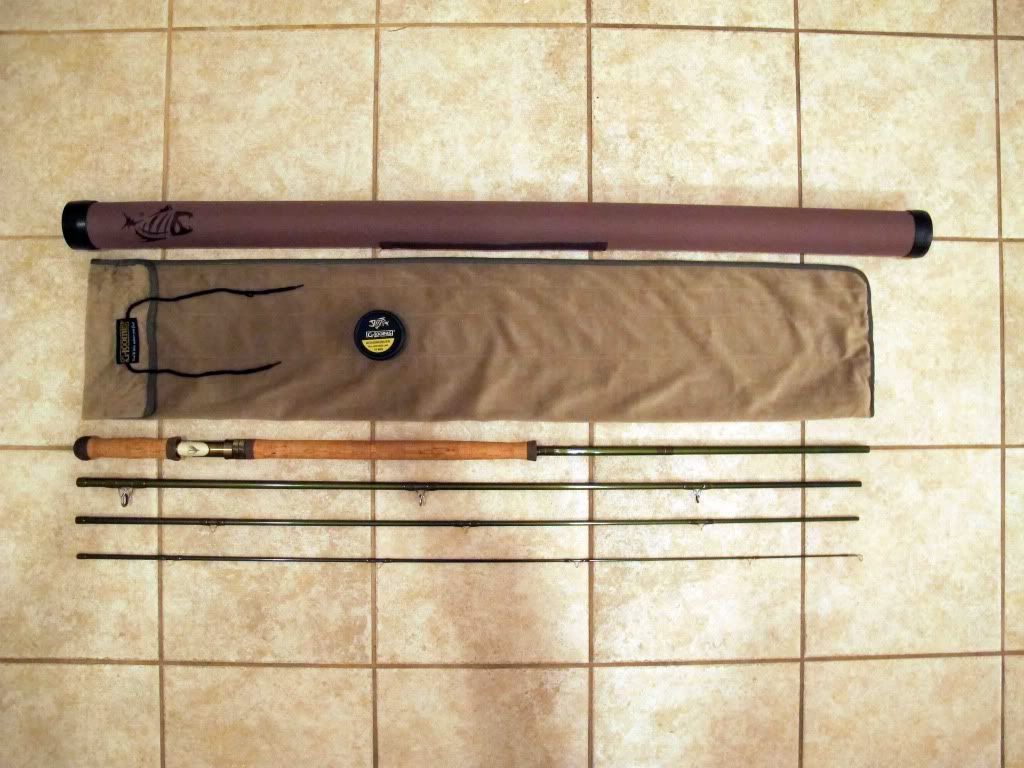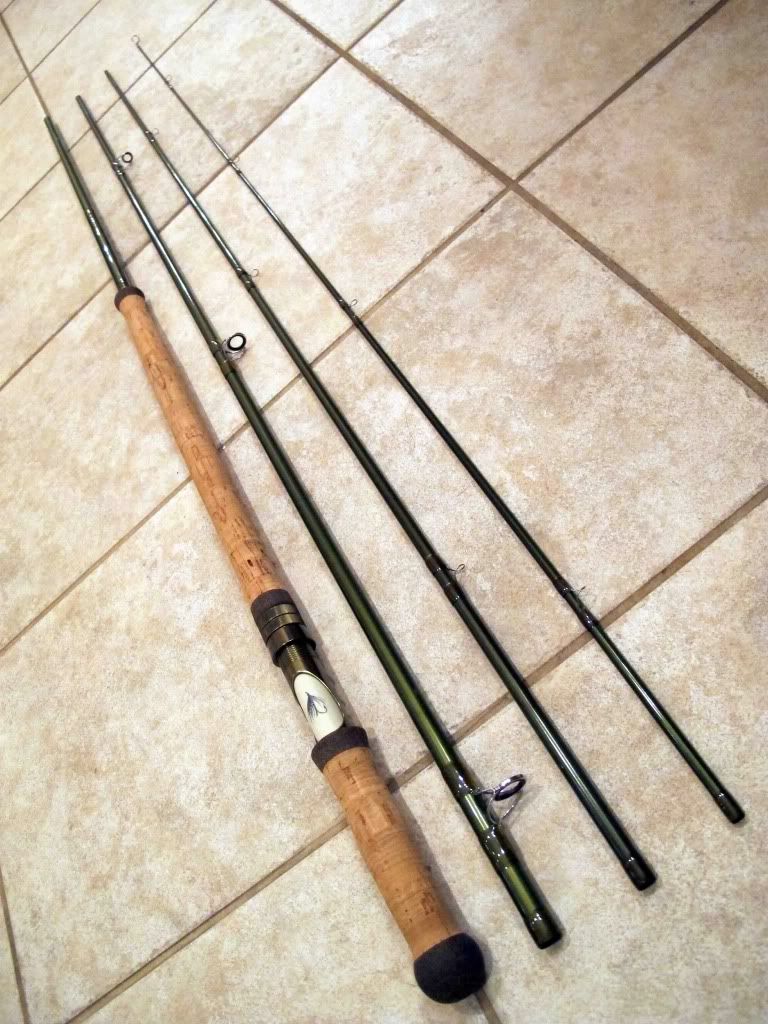 This is what G Loomis has to say about this rod:
Greased Line GLX two-hand rods are designed to cast long belly floating lines using a long casting stroke. Over a century ago, Jock Scott wrote of Greased Line fishing and angler A.H.E. Wood presenting a fly, broadside to a salmon to entice the salmon to strike. This traditional form of spey casting maintains a relatively fixed line length of 65 to 100 feet, allowing you to cover water without retrieving or lengthening your line on each cast; keeping you less tired and more focused on your prize. These powerful designs use the full bend of the rod, flexing all the way through the mid-section when fully loaded. These two-hand rods offer the ultimate combination of power and grace in a fly rod and provide you with perfect swing speed and fly control. For spey casts 60 to 120 feet, these Greased Line two-hand fly rod series will truly allow you to fish the water "Fine and Far Off!" All seven models are GLX and feature the finest components, including Hopkins & Holloway stripper guides with Recoil snake guides and tip-top. We use the finest cork available and the grips are fitted with special composite cork end-caps, not only enhancing the look of the rod, but increasing the handle's durability. Each aluminum reel seat is machined with our "yin-yang" cutout and has a beautiful ivory-style insert engraved with a classic spey fly graphic.
Local pick-up is preferred and hoping that a board member can use this stick (Vancouver, B.C.)
Thanks for looking at my fly rod for sale, I do my best to photograph and represent my item for sale as best I can. Likewise, I will do my best to minimize the postage costs. Shipping will only be at cost but will vary depending on your location for delivery, The only requirement due to the value of this item is that shipping is trackable and uses signature verification.
I estimate that shipping will be approximately $35 to $45 for continental Canada & United States. If you have any questions regarding shipping costs please email me before bidding. I will do my best to answer your questions. Buyer is responsible for all import duties and taxes should they be purchasing and shipping to a different country than the origin of sale.
Price: $550.00 OBO
Cash or Paypal