It's so good to be living back in the NW after 4 long terrible years in South Jersey! I have been fishing a local creek alot lately, it's a popular north coast, Columbia trib known for it's hatchery salmon run. I fish way above the hatchery and really never see anyone else. It's a really beautiful place, and i've been enjoying the hell out of it with my 3 wt Lamiglass "honey" rod. A logging road parallels the creek for miles, but it's locked so hardly anyone puts the time in to hike into it. Enjoy the pics.
walking in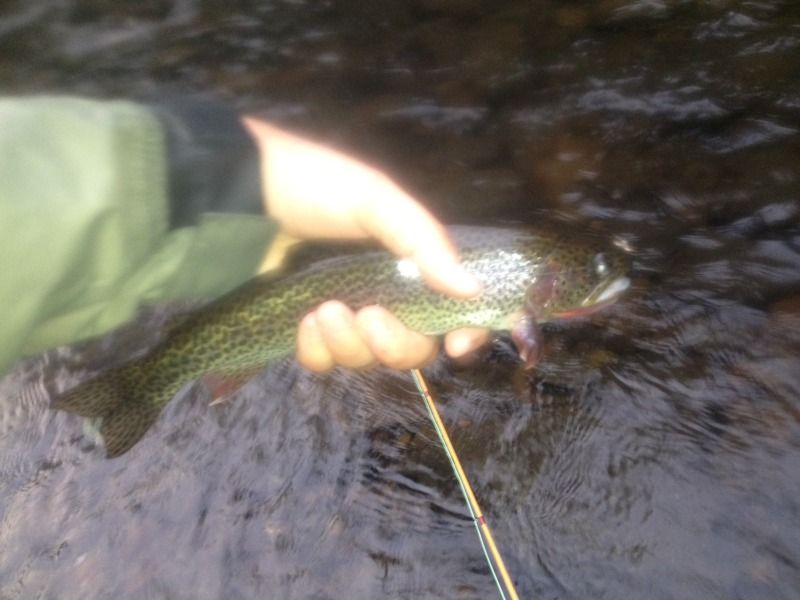 A nice surprise! this guy has some crazy colors, and the biggest one i've got on this creek so far, most cutts and bows are 3-7" I almost think it's a SRC that got above the weir.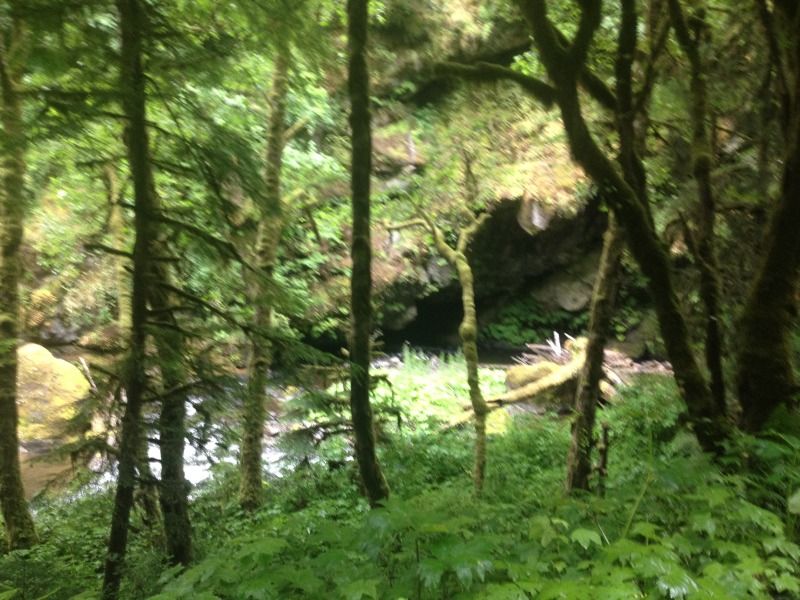 a pretty canyon section, crappy pic on my cell phone
some nice holes and runs, some pretty deep!
crazy colors on this one, he smashed a 14 parachute adams and put a real bend in my 3 wt.