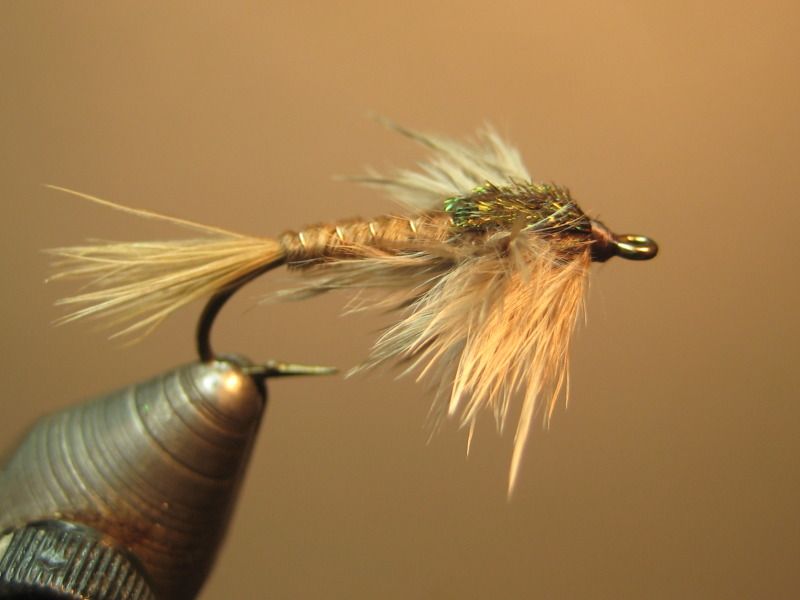 Another breathable (the filoplume really comes to life in water) nymph, like the Feather Duster; found this one while poking through Randall Kaufmann's great Fly Tyer's Nymph Manual. It was a very sad day when Kaufmann's Streamborn closed an their catalogs stopped coming; always regretted that I never got to visit the shops.
hook - Tiemco 200R #12
thread - Uni 8/0 camel/UTC 70 brown (I'll explain)
tail/abdomen - marabou
rib - copper wire x-small
thorax - filoplume/aftershaft
wingcase -peacock herl
mash barb and attach thread and wire 1 hook eye width back from eye; keep tag end of wire on far side of hook bend
wrap wire back to point above hook barb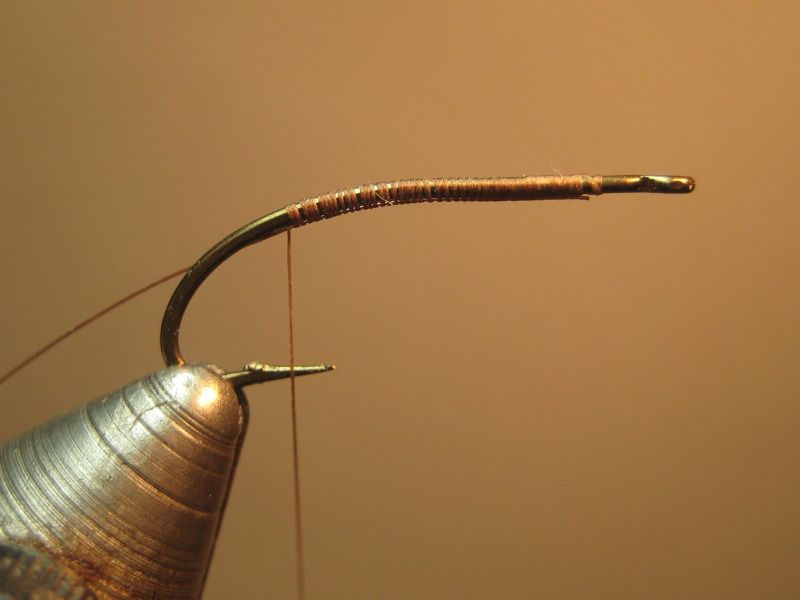 measure a marabou feather (abdomen length)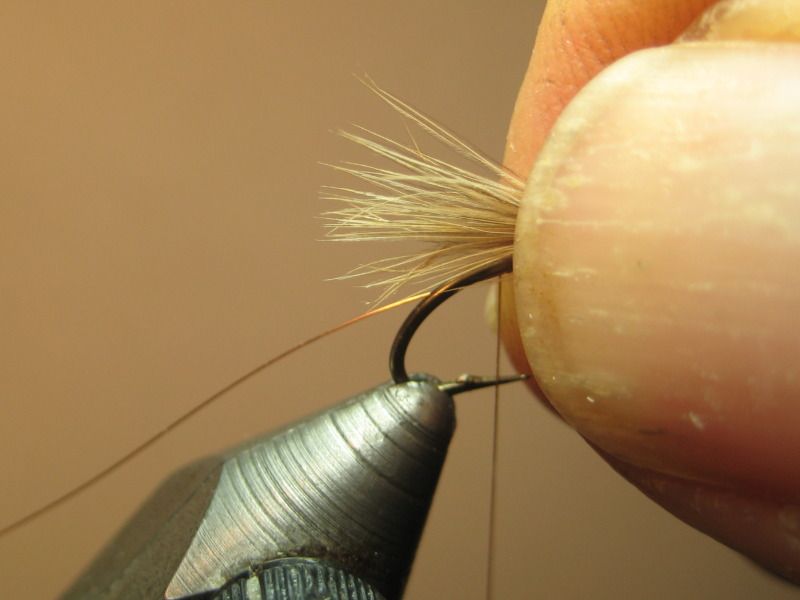 tie down; keep marabou fibers on top of hook and wrap up to thorax
tie in another marabou feather (on smaller hooks, you could do tail & body with 1 feather) by the tips
gather marabou
and wrap body to thorax (helps build thorax up a bit for the filoplume)
counterwrap wire rib up through thorax, helicopter and tie off
tie in some peacock herl for wingcase (original pattern calls for sword fibers but they're a bit flimsy for me)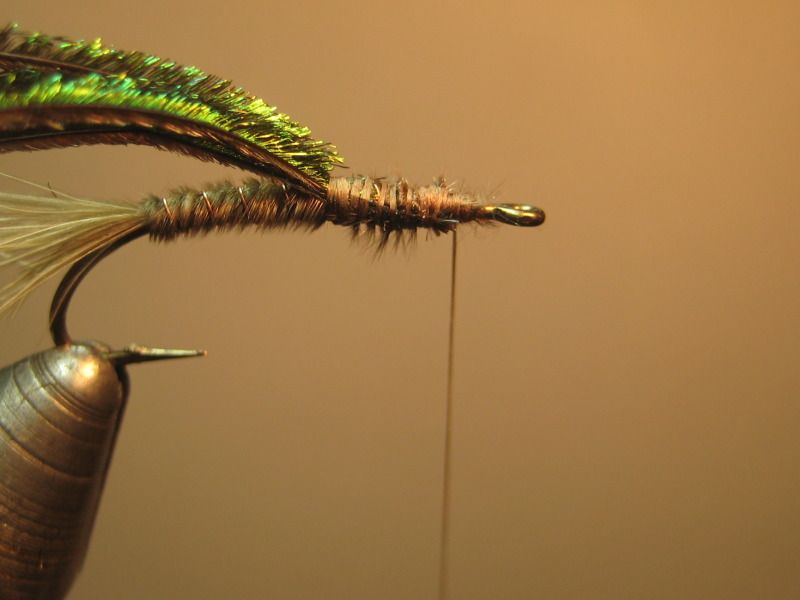 prepare a filoplume/aftershaft feather (I cut away the bottom; shaft is a bit too thick to spin properly)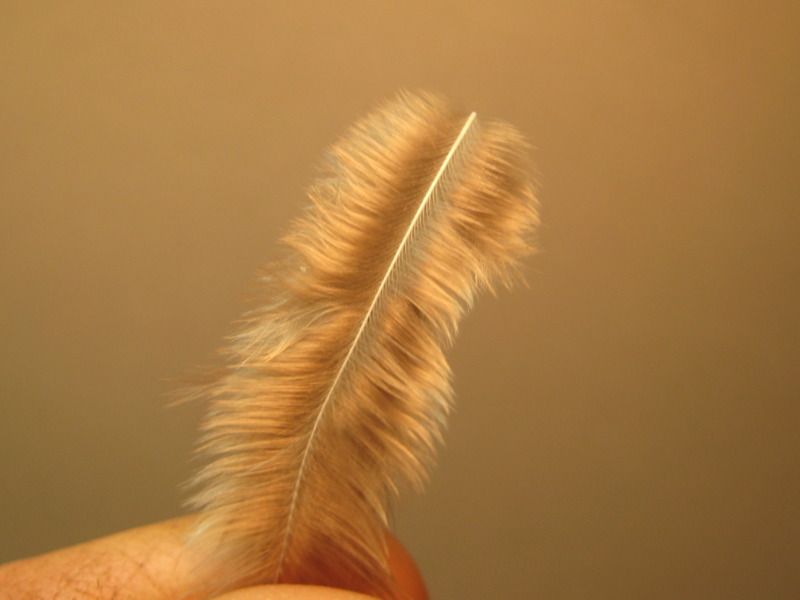 as I was preparing to put the filoplume in the split thread, I realized I was using Uni 8/0; great thread for a lot of tying but not one that lends itself readily to splitting. Half hitch and clip off the Uni, re-load the bobbin with the UTC (Danville 6/0 would work great, too) and we're back in action. Split the thread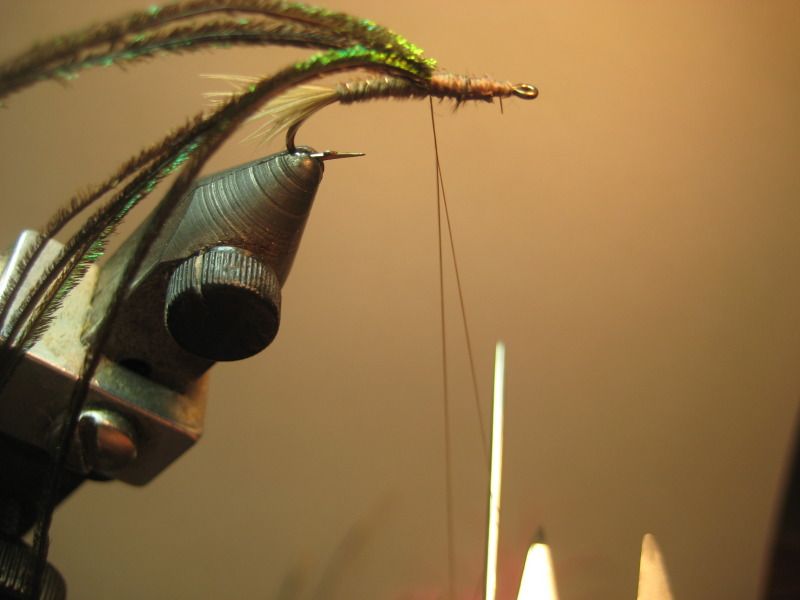 insert the filoplume
spin the bobbin, trapping the filoplume and creating a "chenille" (much easier than trying to tie and wrap these very delicate feathers)
moisten fingers and stroke chenille back while wrapping forward (5 shots and I couldn't get 1 to focus)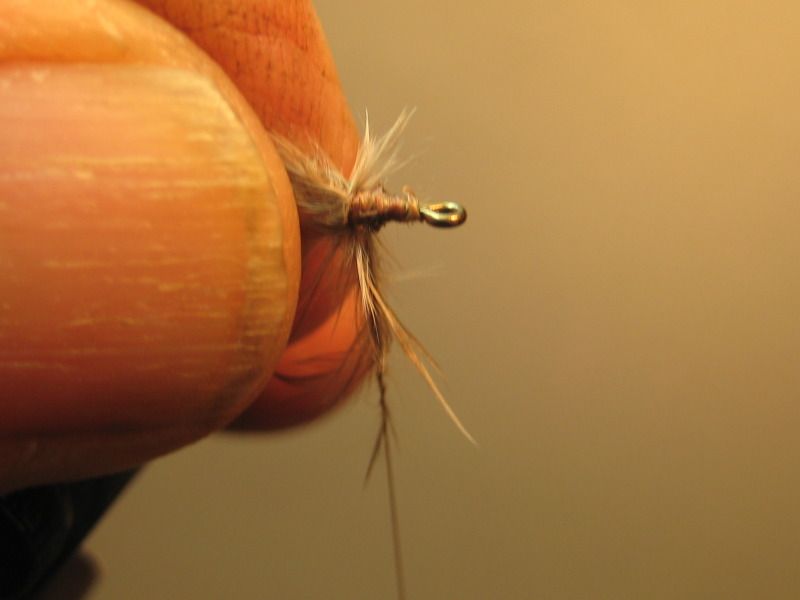 thorax complete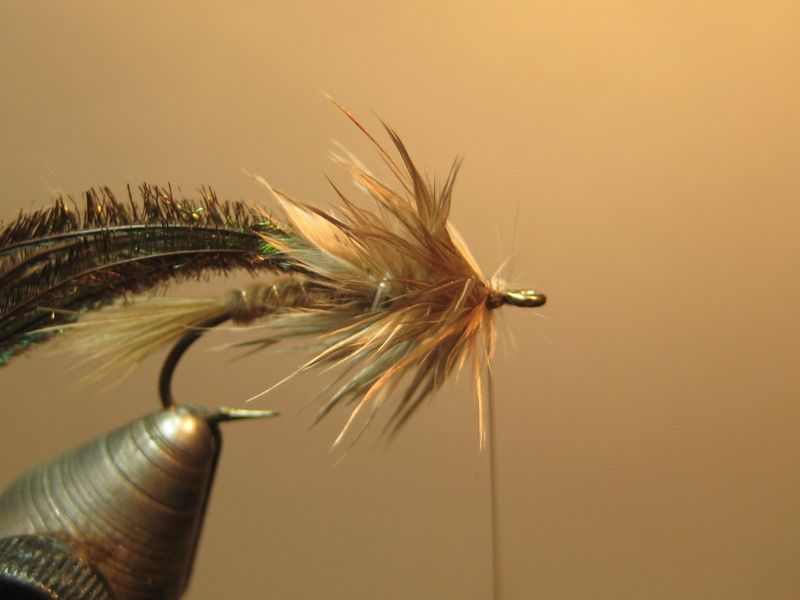 pull peacock herl forward to form wingcase; tie off and trim
whip finish, SHHAN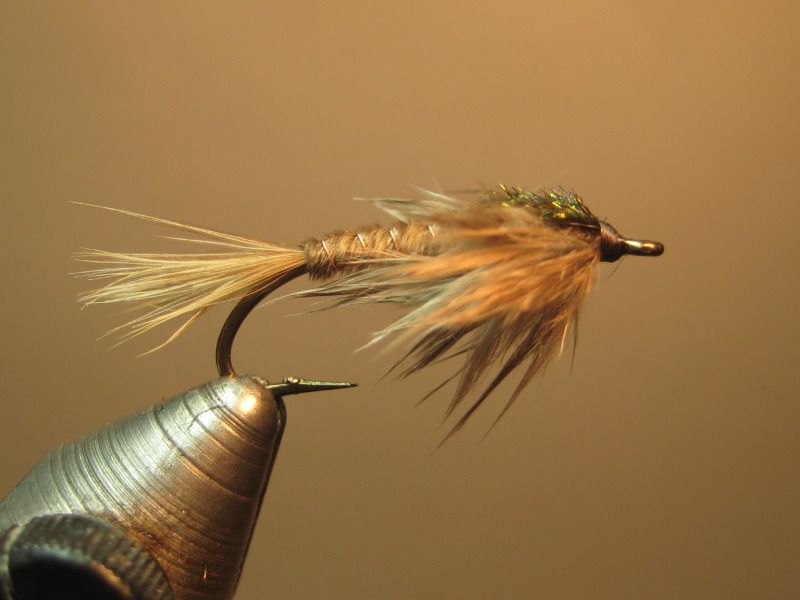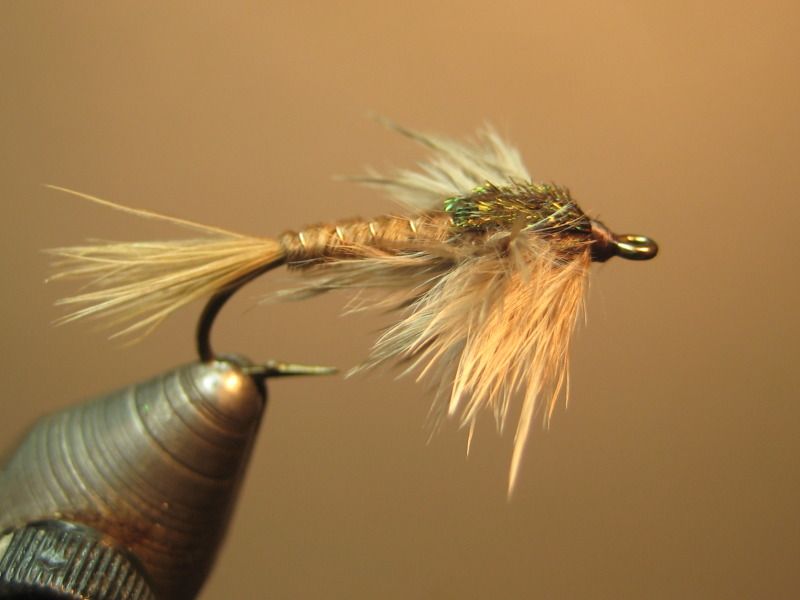 Any stray fibers in the thorax can be plucked; you can also shorten/thin out the thorax with a few well placed tugs if you're of a mind.
Regards,
Scott